Project Guide
Replacing a Plug on a Power Cord
Time Required:

Under 2 hours

Difficulty:

Beginner
---
A new plug can help extend the life of your electrical devices. Wiring an electrical plug is a project you can easily do yourself with just a few common tools.
While plug designs may vary, this project guide will show you how to replace a two-wire, non-polarized plug on a power cord.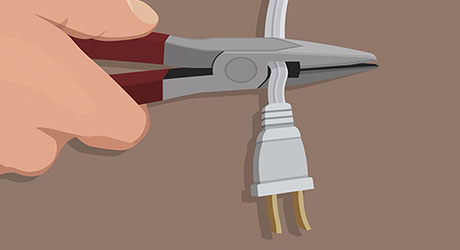 Cut end of power cord evenly and clean. Do not slit or remove any material or wire.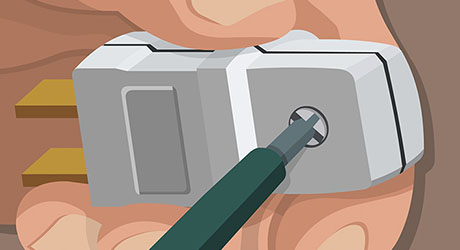 Using a small flat head screwdriver, push the assembly clip toward the cover entrance to open it.
INSERT CORD THROUGH ASSEMBLY CLIP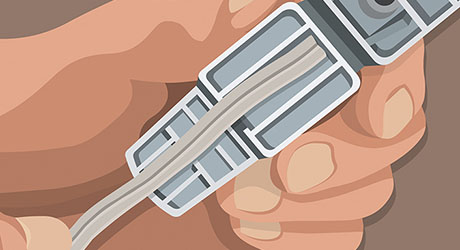 Align either side of the cord with side of wiring channel marked with a "W."
Insert cord through assembly clip and into wiring channel up to cord-stop ribs.