Project Guide
Troubleshooting Your Thermostat
Time Required:

Under 2 hours

Difficulty:

Beginner
---
If you find that your HVAC system is pumping out heat or air conditioning at a drastically different temperature than you desire, or not producing any heat or AC at all, it's time to check your thermostat. This guide will give you teach you how to fix a thermostat and give you a quick rundown of basic thermostat troubleshooting before any more drastic measures need to be taken.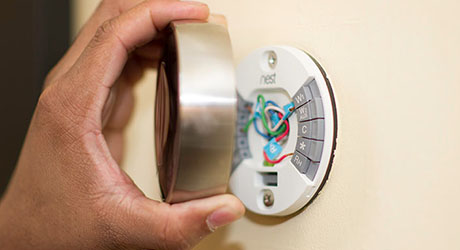 Turn off the power to your HVAC system at the circuit breaker panel box.
Remove the cover plate to your thermostat.
Loosen the thermostat body mounting screws with a screwdriver.
Inspect the Thermostat Wiring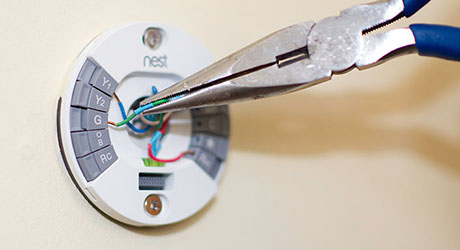 Inspect the wiring on the base.
If there are any loose wires or wires that are cut or corroded, they should be clipped, stripped and reattached to the terminal screws.
Replace the thermostat body plate.
Restore power at the circuit breaker panel box.
This guide should have helped you with basic thermostat repair. If it appears your thermostat problems cannot be fixed, check out this guide on how to replace a thermostat.