Ideas & Inspiration
10 of the Most Popular Vegetable Seeds to Sow
Get tips on popular vegetable seeds to sow and a jump-start on the growing season. Now is the best time to plan your vegetable garden and estimate when to start sowing seeds.
Check this calendar for the average dates of the last frost in spring so you can plan accordingly. Use the infographic below for popular vegetable seed tips. To download a copy of this cheat sheet, visit this link.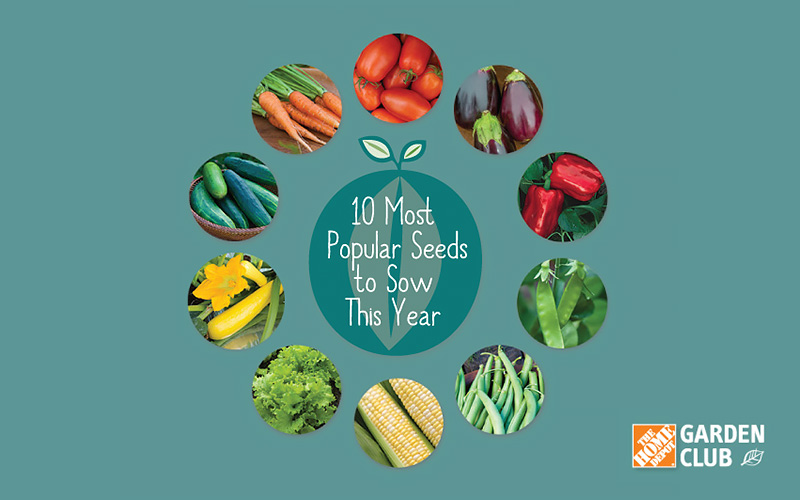 Where you live will determine the best time to plant these popular vegetable seeds. It's better to start certain seeds indoors, such as tomatoes, especially if you live in colder regions and your growing season is short. That way, your vegetables will be ready sooner in your garden.
Other popular vegetable seeds can be sowed directly in the ground after a frost when soil temperatures reach at least 60 degrees Fahrenheit.
Of course, if you live in a hot climate in south Texas, Arizona or south Florida, you'll start your vegetable seeds sooner so your edibles will mature before temperatures get too hot.
Source: Burpee Garden Products Co.