Ideas & Inspiration
Inspirational Ideas for Pergolas in Your Backyard
Build in relief from hot summer sun and add stylish entertaining space when you install a pergola. A pergola is an outdoor structure with columns supporting a roofing grid that provides shade and partial protection for an outdoor living space. It's often added as an extension to the home.

The difference between a pergola and a gazebo is the latter has a roof, while a pergola has an open beam structure.

In addition to offering a place to relax, pergolas frame your outdoor space with architectural style. Pergolas anchor the entertaining space in your backyard from sunup to sundown and beyond.

You can build your own pergola with materials from The Home Depot. Look over the selection of ready-made pergolas and handle the installation yourself or contact installation services for a consultation.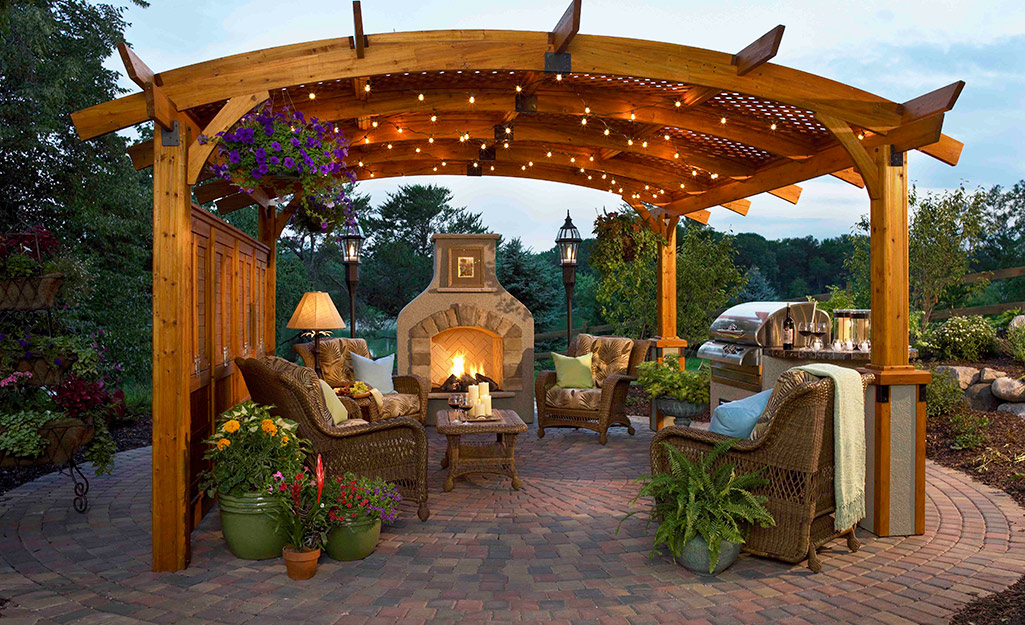 A spacious pergola frames the heart of the home when the home is moved outside. An outdoor fireplace anchors one side with the grill just steps away. Keep the party at hand and comfortable with cushy seating. Fill in the space with lush container plants and hanging baskets completes the look.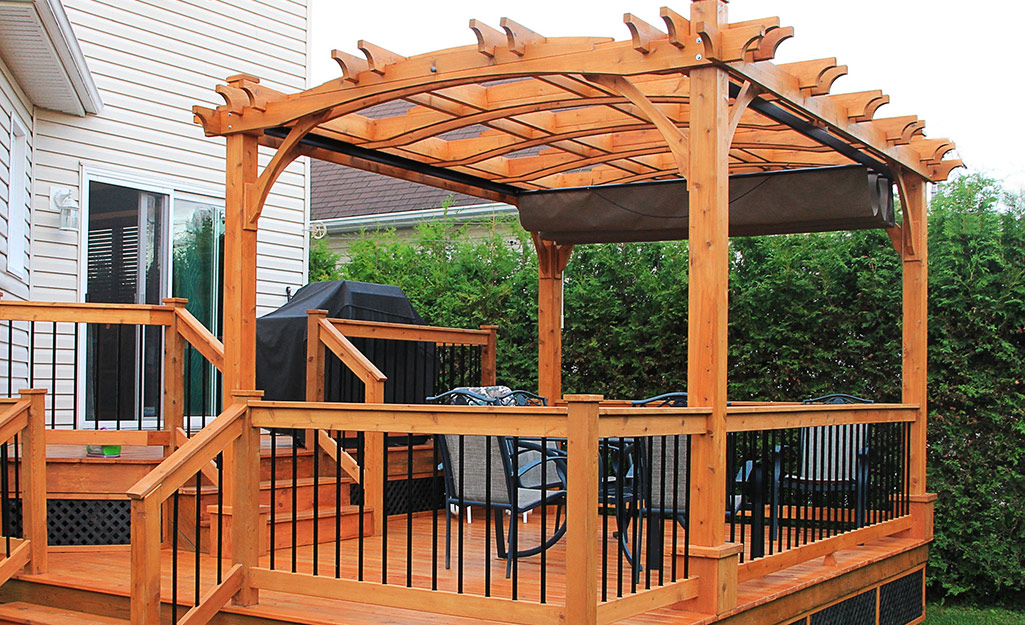 Give your open deck some shade when you add a pergola to cover the patio table and chairs. Cedar is a top choice for outdoor construction because it naturally resists rot and pests.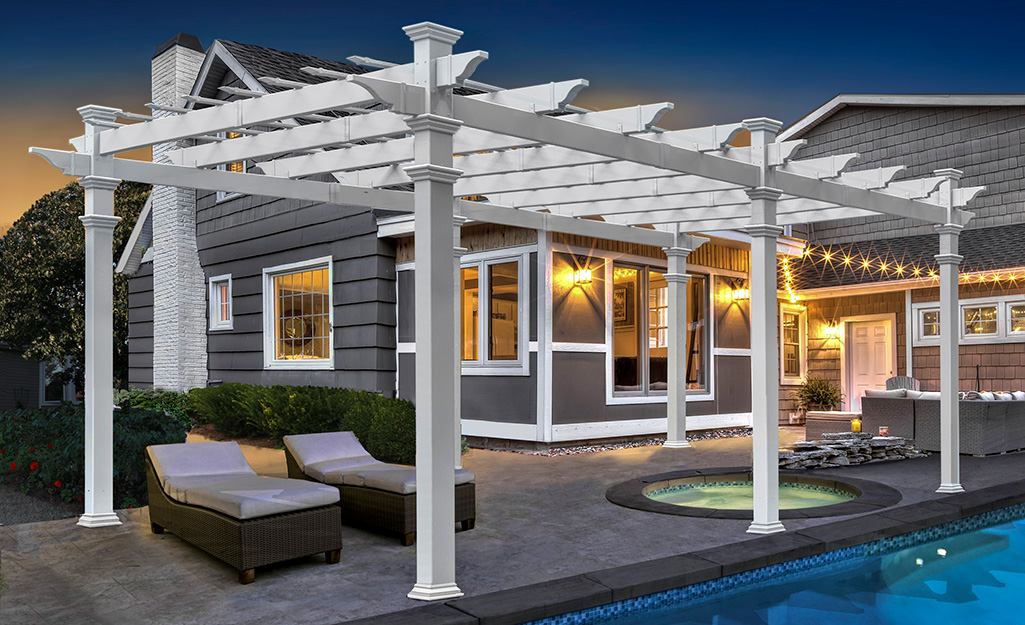 Keep the beach vibe going when the pergola frames lounge chairs and an in-ground, poolside sauna. The versatile vinyl structure needs only to be rinsed off with a garden hose.
Pergolas range in size from 7' x 7' to 26' x 14'. The most typical sizes are 8', 10', 11' and 12' square. Materials include aluminum, steel, vinyl and wood, often cedar.
Shade comes in many forms with these pergola ideas. You can train climbing vines up posts and across beams with strategically placed cross-beams that block out the sun as it dips in the sky, or choose a pergola with a shade cloth to block the sun.
Find the perfect pergola for your backyard when you know your site and how you will use your new outdoor space.