Ideas & Inspiration
5 Fragrant Ways to Season Your Holiday With Rosemary
Season your holidays with fragrant rosemary throughout your home this Christmas. One of the most popular herbs, it is known for its distinctive smell and easy-growing nature.
The woody shrub is perennial in zones 7 to 10, and can be grown indoors in the winter months. Rosemary likes plenty of sunlight, so place it near a bright window. Let the container dry between waterings.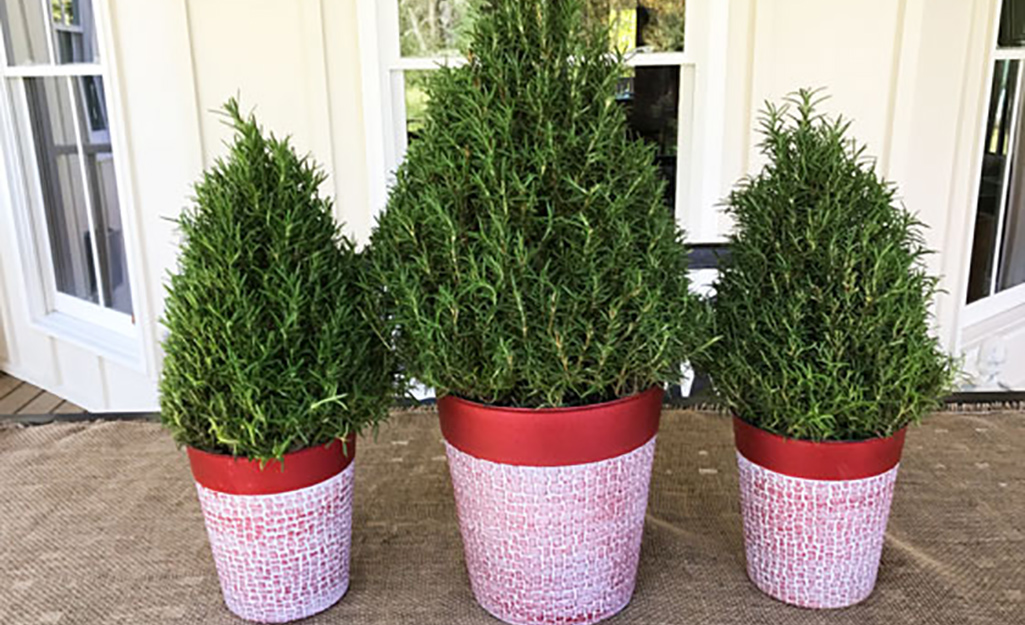 Rosemary leaves can be used to flavor roasts and stews, or just to run your fingers against to release the scent. Pick up rosemary topiaries from the Garden Center during the holidays and bring them into your kitchen as miniature Christmas trees. After the holidays, continue to use the leaves in cooking. When the weather warms, plant in containers or in your landscape.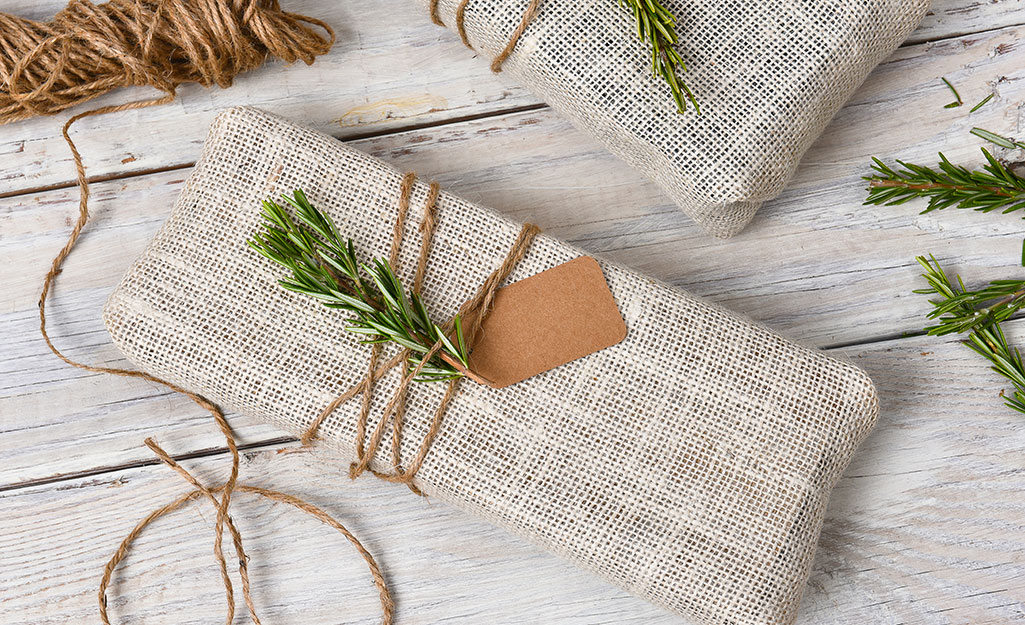 A sprig of rosemary adds an evergreen touch to rustic gift wrap. Use brown builder's paper and jute twine to wrap your packages, then slip a branch or two onto the package.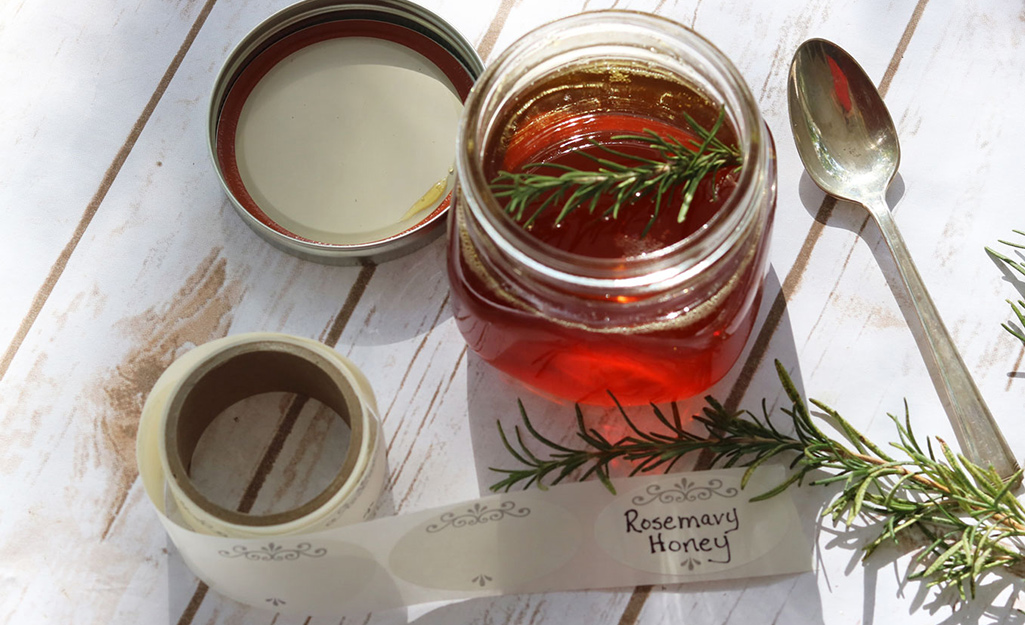 Steep rosemary leaves in honey, strain and pour into jars for a homemade holiday gift. This is a quick, easy and elegant hostess gift for the holidays.
ROSEMARY HONEY RECIPE
Yield: 2 cups, enough to fill one pint Ball jar
Time: 1 hour or less
INGREDIENTS
1/2 cup fresh rosemary leaves, finely chopped
2 cups clover or other mildly flavored honey
2 fresh rosemary sprigs, washed and dried
SPECIAL EQUIPMENT AND SUPPLIES
INSTRUCTIONS
Pour honey into a small, heavy saucepan and place over very low heat. Add chopped rosemary leaves and simmer, stirring occasionally for about 10 minutes, until mixture is fragrant. (Stay close to the stove, honey can foam up and over-boil.)
Remove pan from heat and let cool for five minutes.
Place a fine mesh strainer over a bowl and carefully pour the honey through the sieve. Discard the spent leaves. Let mixture cool to room temperature, about 30 minutes.
Transfer flavored honey to an airtight container such as a Ball jar. Add a sprig of fresh rosemary to the honey. Store at room temperature for 24 hours, then place in the refrigerator. Read more about rosemary honey.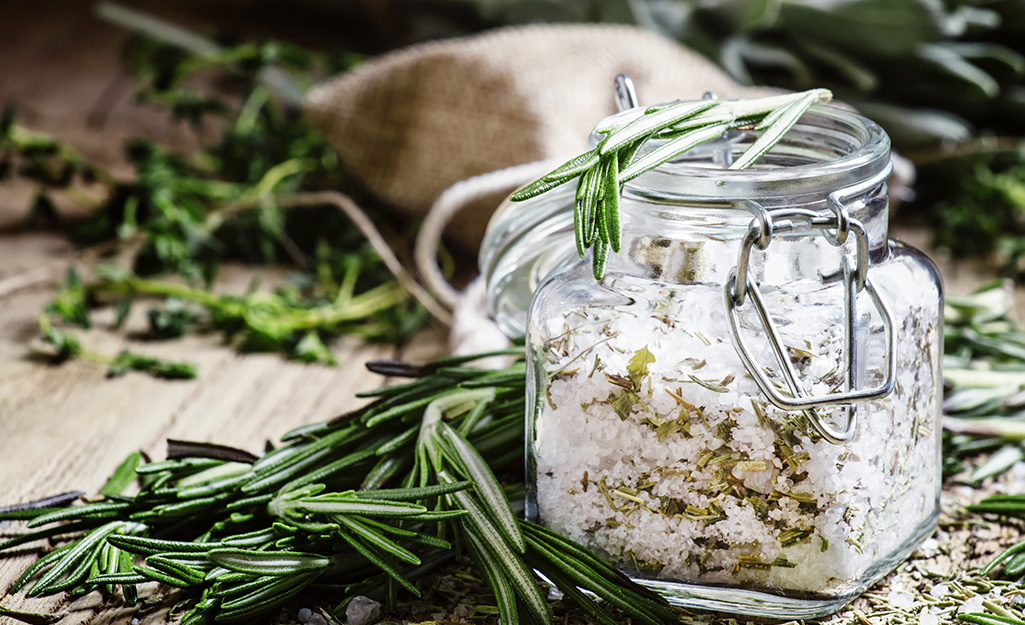 Mix chopped herbal leaves into coarse salt for a fragrant seasoning for lamb, chicken or fresh and grilled vegetables. Package in a rustic crock for a homemade holiday gift for your favorite cook. Learn more about herbal salts.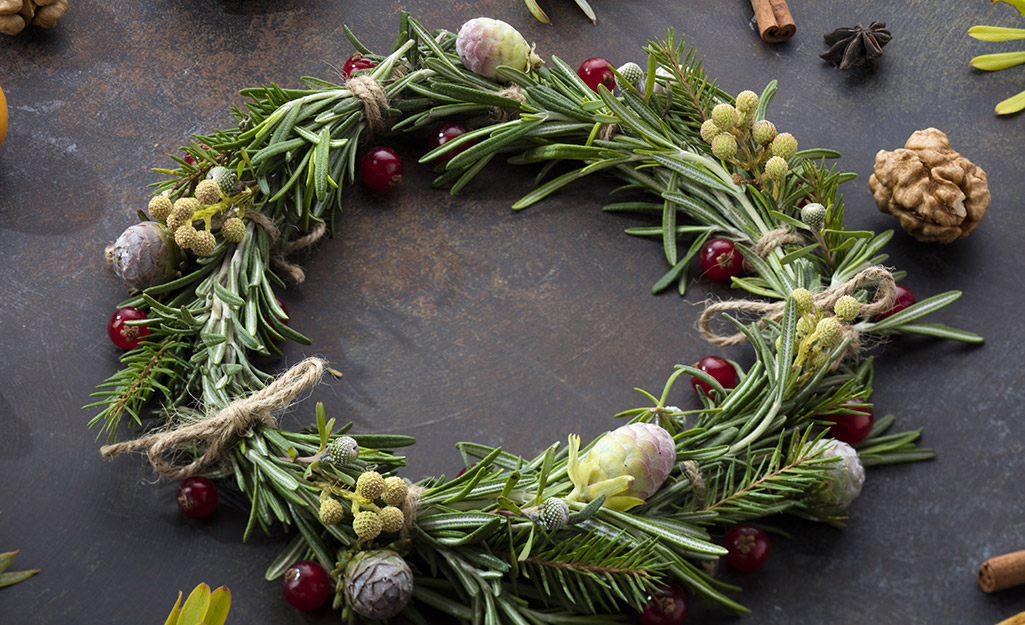 Bend boughs of rosemary around a circular frame for a fresh, fragrant and festive holiday wreath. The herb's rustic appeal adds a welcome touch to kitchen and living spaces. Get the steps to this simple rosemary wreath.