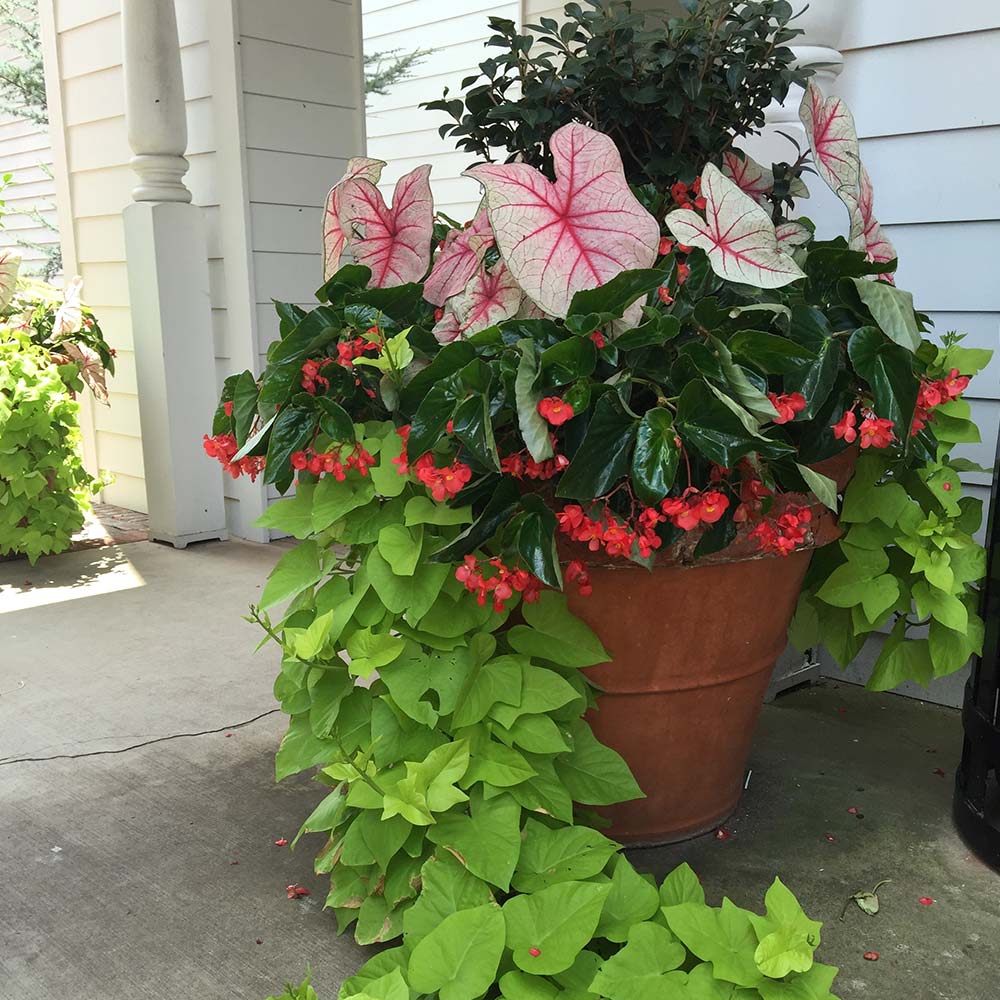 More than the other two elements of a well-designed mixed container, the Thriller and Filler, the Spiller gives a lush look to your finished planter. This element makes even a seasonal container look like it's been growing for year after year. 
Cascading perennial groundcovers are typical choices for spillers, and make quite a show with shots of chartreuse and variegated foliage. This year, expand your options with stems of Supertunia flowers trailing over your containers.
Creeping Jenny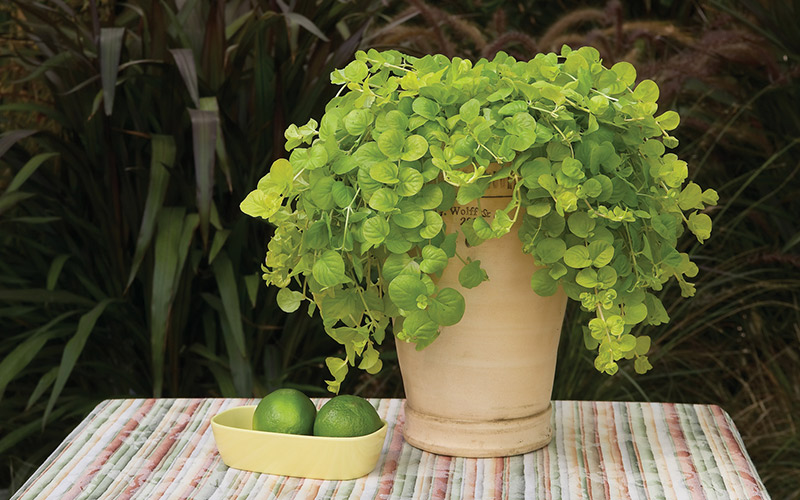 Sometimes called pennywort, creeping jenny spills a wispy trail of chartreuse drops when you tuck it into the rim of a container. It's a tough perennial, thriving from zones 2 to 10. If it survives the winter where you are, trim it back in spring for another season of color.
Sweet Potato Vine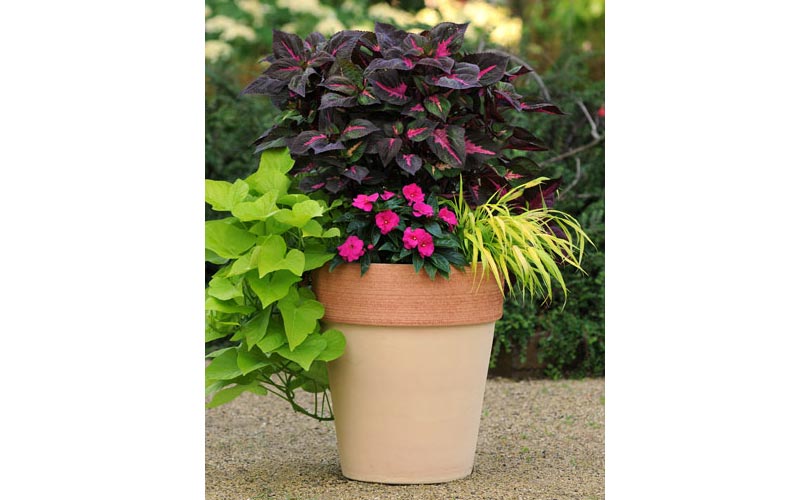 This tuber produces a heat-loving cascade of heart-shaped leaves in lime green. Look for newer varieties in purple for a dramatic element in your container. These sweets, by the way, are not edible. Sweet potato vine can handle shade or sun. Like many annuals, it may need an extra drink of water on the hottest days of summer.
Succulents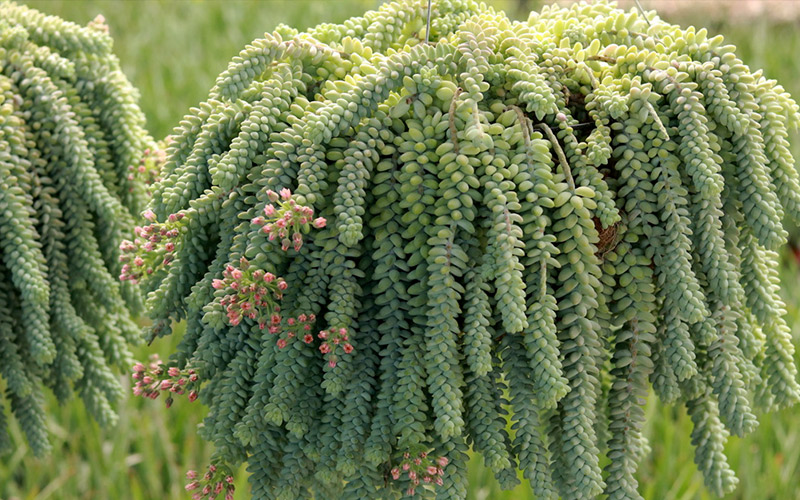 Donkey's tail is the classic cascading succulent, with characteristic bunches of bean-shaped leaves. You could also look for String of pearls, another trailing succulent. Complete your succulent container with echeveria Fillers and agave or paddle succulent Thrillers.
Ivy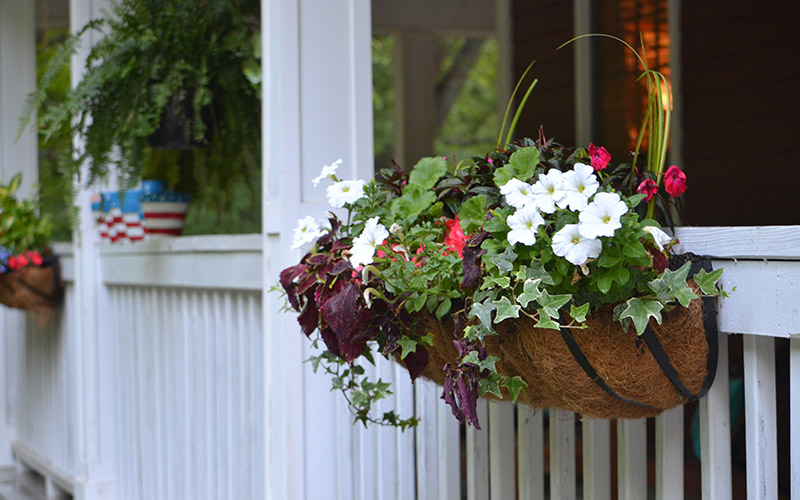 Window boxes are just another variation on a container, with the same requirements: high quality, well-draining soil, and regular feeding and watering. Cascading stems of ivy add a classic touch to window boxes and containers. Drought tolerance, hardiness and evergreen foliage are still more reasons to include ivy in your containers.
Supertunia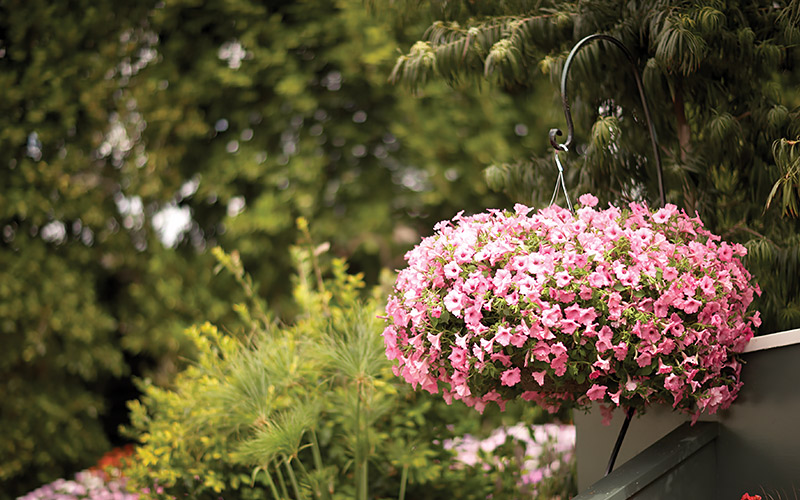 You can always rely on this versatile performer, able to fill in a display or cascade over the edges. Here's a tip when creating your container: Lay the Supertunias on their sides so the flowers drape over the edge of the container and the soil-covered roots are sideways. Cover with potting mix and complete your arrangement. This gives a full, mounded look to the completed display.
Container plantings need well-draining, moisture-retaining soil to survive the summer. Start with a potting soil like Miracle-Gro Potting Mix.
Explore More on homedepot.com