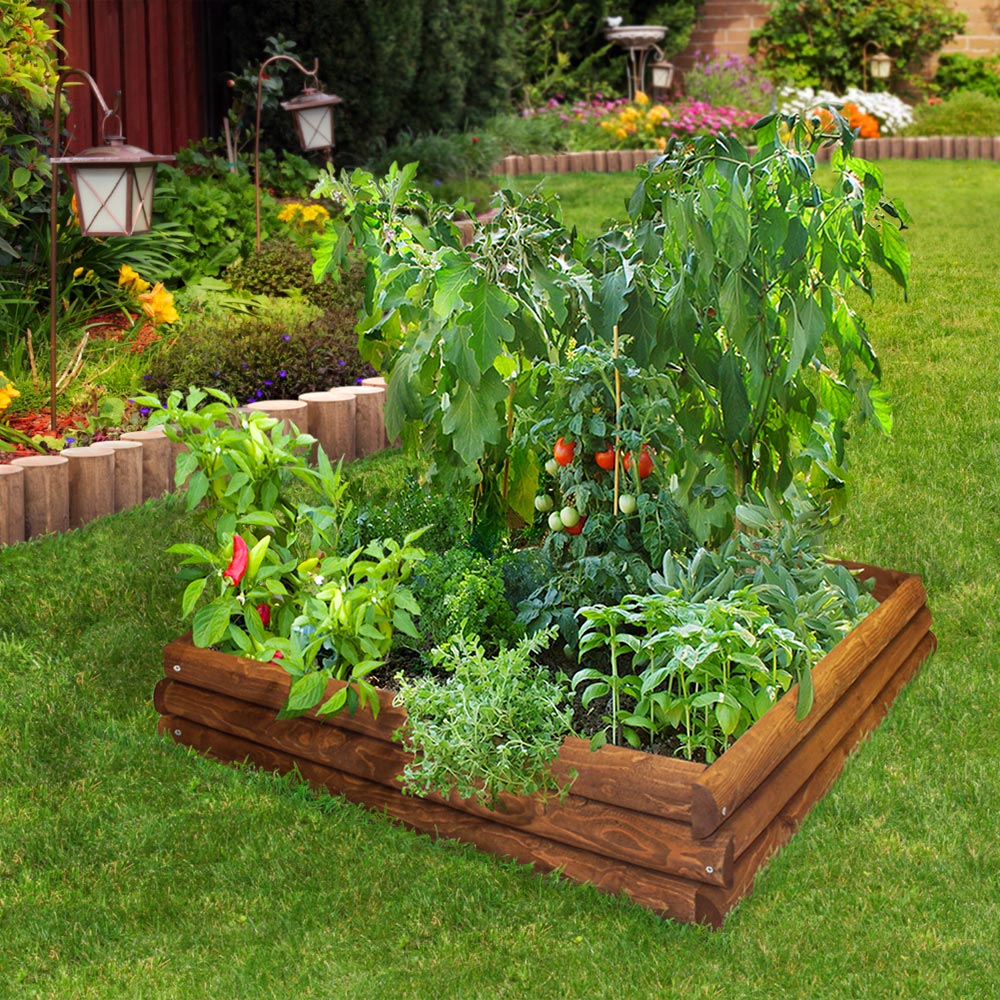 Easy-to-maintain raised garden beds make it possible to grow veggies and herbs almost anywhere.
Though ideal for small-space gardening, raised garden beds can be built anywhere and provide a fast way to start a garden, especially if you have rocky or unworkable soil. Plants enjoy raised garden beds, too.
Raised bed gardens warm up quickly in spring and drain fast after heavy rains. That's a winning combination for fast-growing vegetables and herbs.
The most popular sizes for raised garden beds are 4 x 4 feet and 4 x 8 feet, and many easy-to-assemble kits come in these two sizes. If you garden in a small space, try elevated raised garden beds. If you prefer a custom-sized raised garden bed that you build yourself, use a rot-resistant wood such as red cedar or redwood so long as it's not pre-treated. You could also try galvanized metal, composite or another material of your choice.
More Control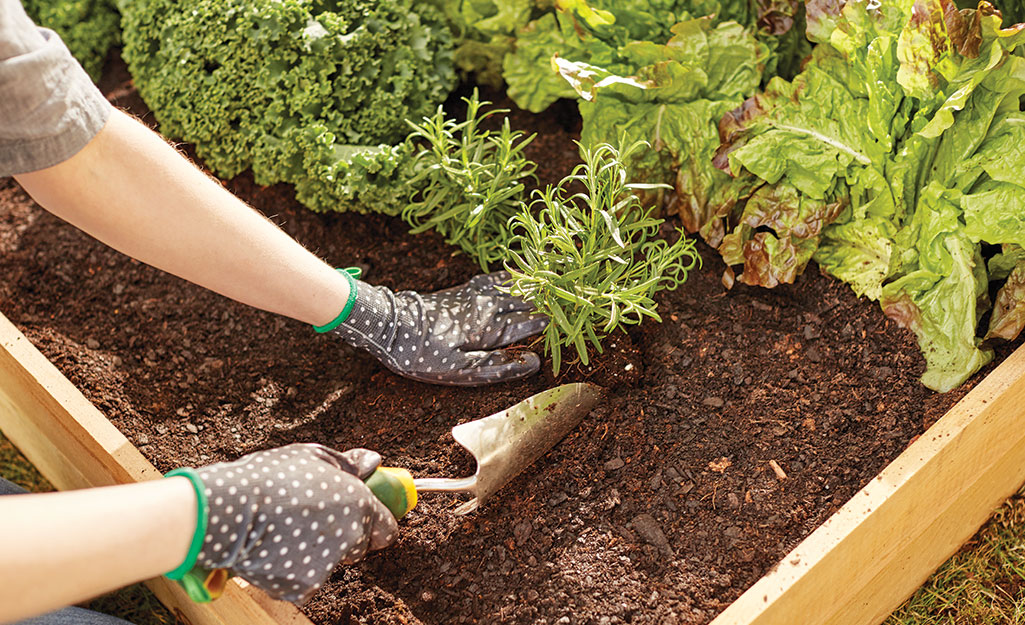 In a raised garden bed, you've got more control over the process every step of the way so anyone, anywhere can grow a productive garden. Raised garden beds are super easy and some even have casters so you can roll them around.
Easier Work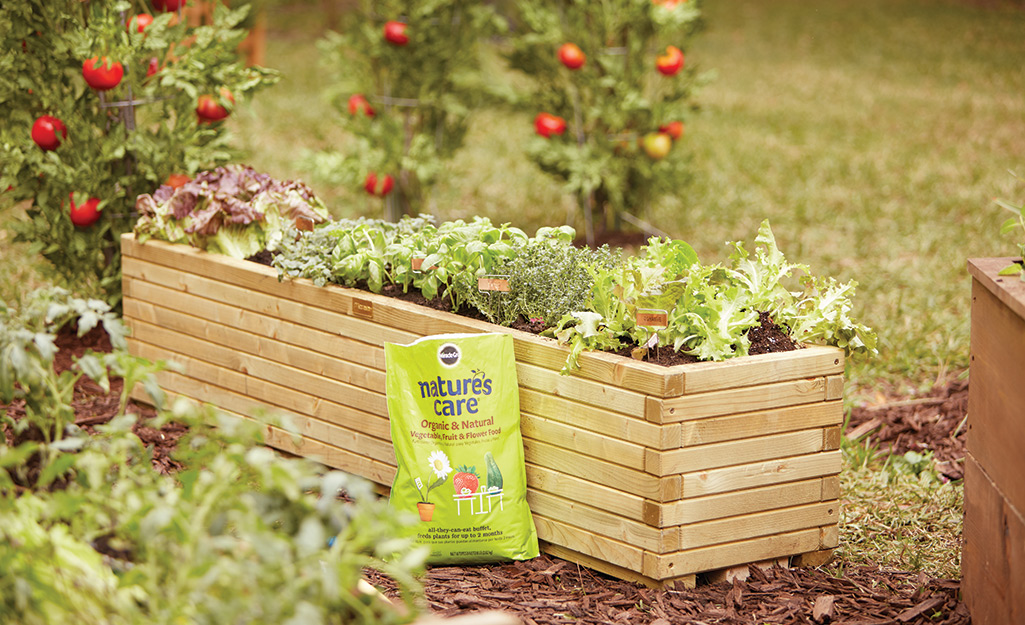 You'll be happy when you add a raised garden bed because it's easier work each season. Once set up, your raised gardens require less time and energy since everything is contained.
Each season it's easy work to remove old plant material and start again, especially when you employ the no-till garden method; meaning, no tilling of the soil is needed in your raised garden bed. Just add a top layer of compost after each planting. Be sure to rotate where you plant your herbs or veggies to increase soil fertility and help reduce pests and disease organically.
Soil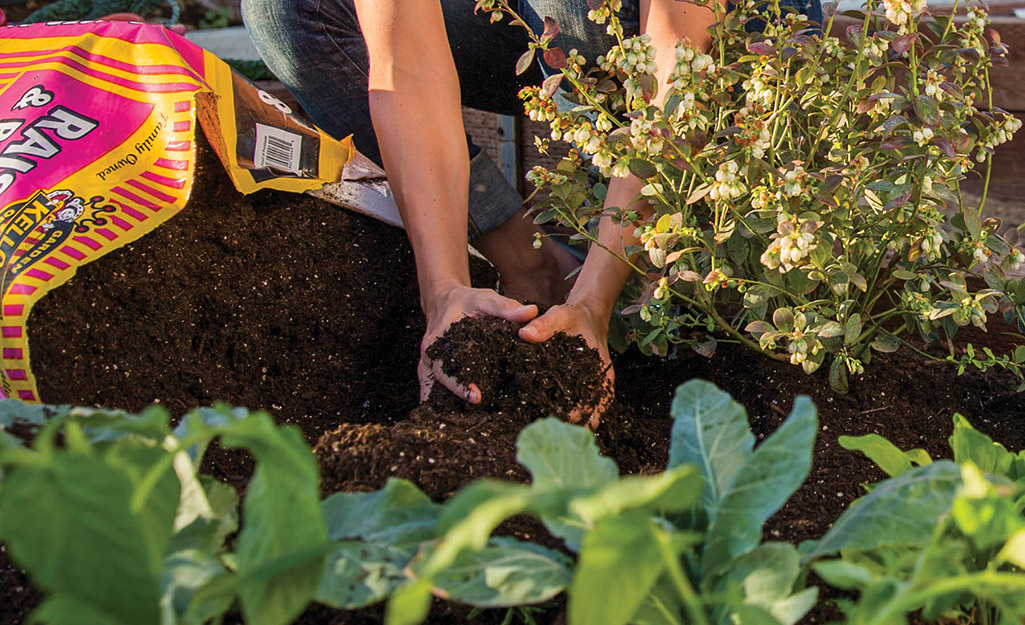 Adding soil to your raised garden bed is quick and easy. Just build the bed with a liner to prevent weeds. Try using landscape fabric or cardboard on the bottom. Then, pour in a bag of raised bed soil, such as Kellogg Organics Raised Bed and Potting Mix.
Plants Closer to Eye Level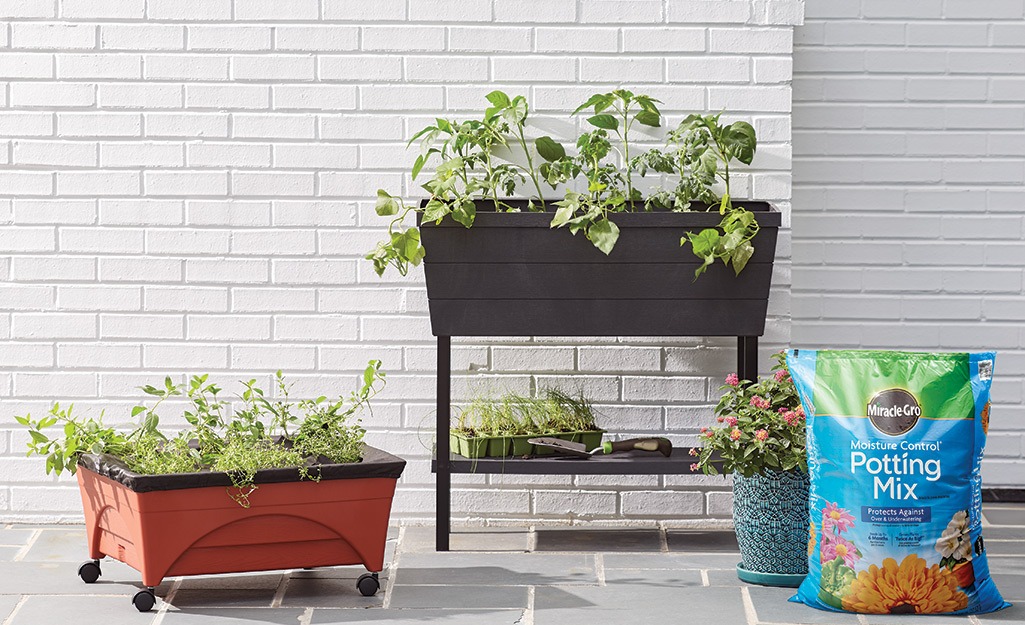 Try a raised garden bed with legs. Elevated garden beds bring plants close to eye level so there's little to no stooping needed. In addition, your plants can easily be accessed for watering and you can observe them more closely for pests and diseases. These are ideal for small-space gardening. Raised garden beds with wheels, or casters, also make for easy work because you can roll them around without lifting.
Easy Planning and Planting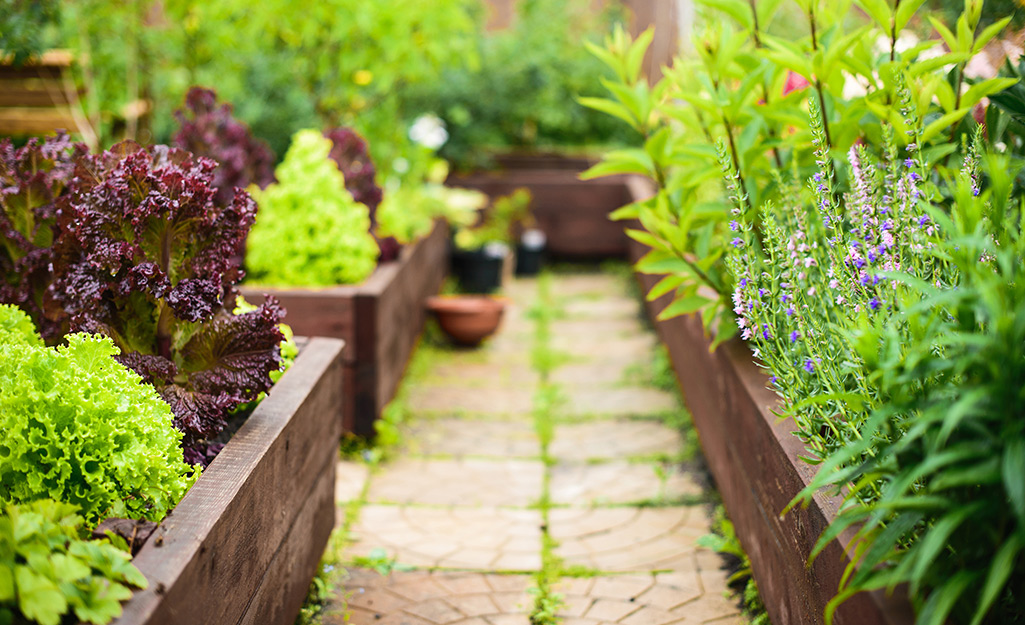 For your raised garden bed each season, decide what to plant, then go ahead and add your seeds, seedlings and other plants. Before you know it, you'll be growing flowers, vegetables and herbs.
If any of the above reasons aren't enough, there's more. For additional information, read our story on everything you need to know about raised bed gardening and the do's and don'ts for them.
So go ahead, get started and plant a raised bed garden.
Explore More on homedepot.com