Ideas & Inspiration
5 Things to Know About Flowering Kale and Cabbage
It's hard to beat flowering cabbage and kale for outright drama in the fall garden.
Sometimes called "ornamental" cabbage and kale, these bold rosettes nearly steal the autumn show from brightly colored chrysanthemums and pansies.
Bring them into your garden individually or make a statement with mass plantings.
Here are five things to know about these beauties.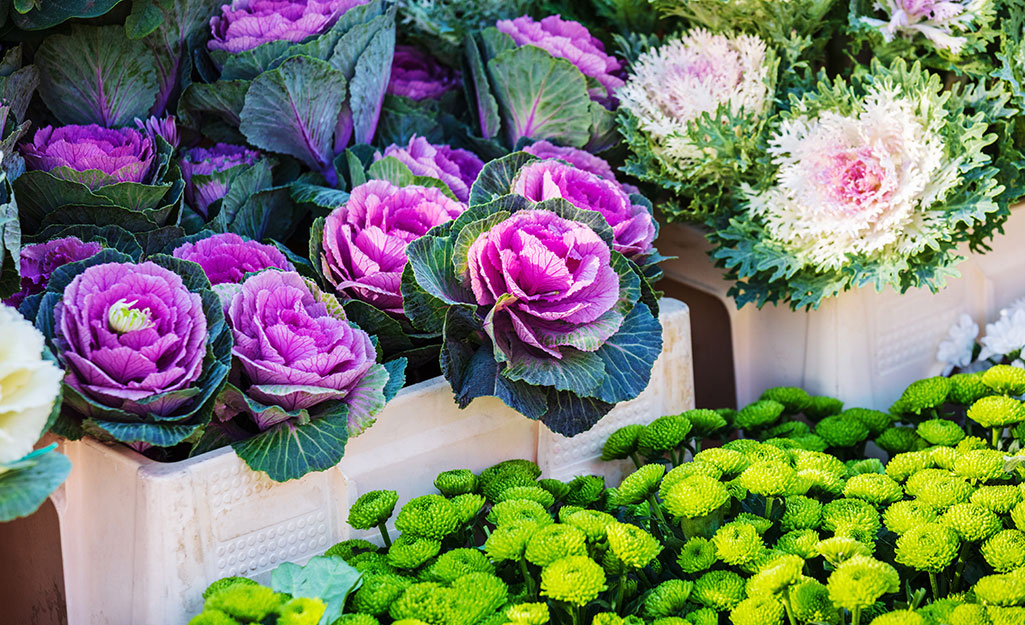 Flowering cabbage and kale are made for containers. Plant alongside heuchera, pansies, fiery ornamental peppers and cordyline for fall.