Ideas & Inspiration
5 Tips for Putting Christmas Sparkle on Your Porch
When it's time to decorate for Christmas, put on the sparkle and light up holiday nights. Decorate your porch, balcony or entire yard.
Get ready to amp up your outdoor space with these Christmas decorating tips.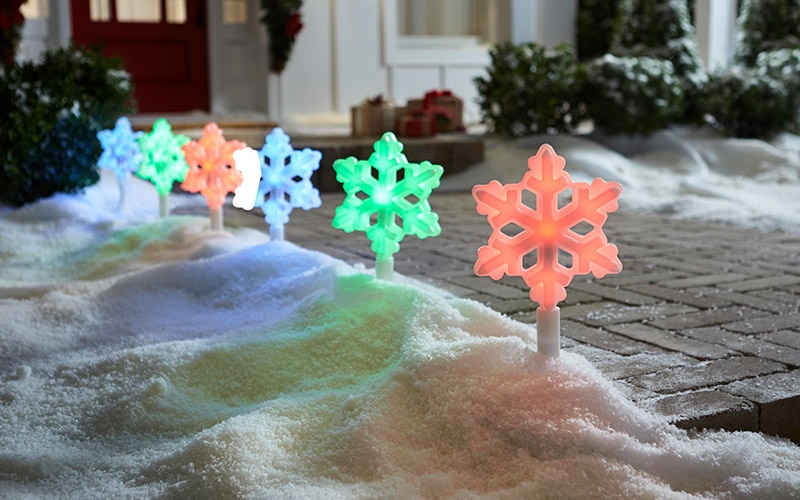 For first-time holiday decorators and budget-minded individuals, focus on a small space. Remember, you don't need everything dressed up at once. It's easiest to build on your Christmas decorations over time. Start with decor items such as fun outdoor Christmas lights and outdoor holiday pillows for your porch swing or rockers.
The above LED snowflake pathway lights creates a Christmas atmosphere outside. Each light has a timer and contains seven different light show modes that can be easily enabled via a smart device so you can customize how you like.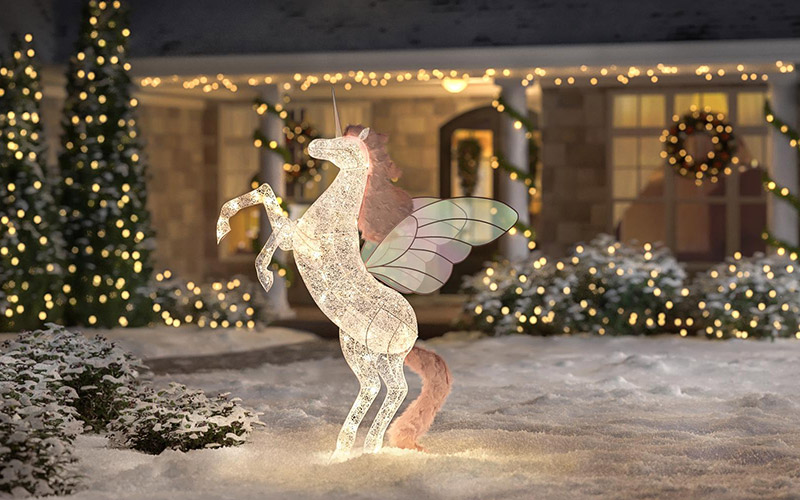 While matchy Christmas decor can be easy, it's okay to mix styles from glam to farmhouse to classic. Put traditional lights in your yard, flank your doors with mini glitter trees and twinkling wreaths, then add the unexpected, such as this sparkling 6-foot mesh unicorn with LED lights.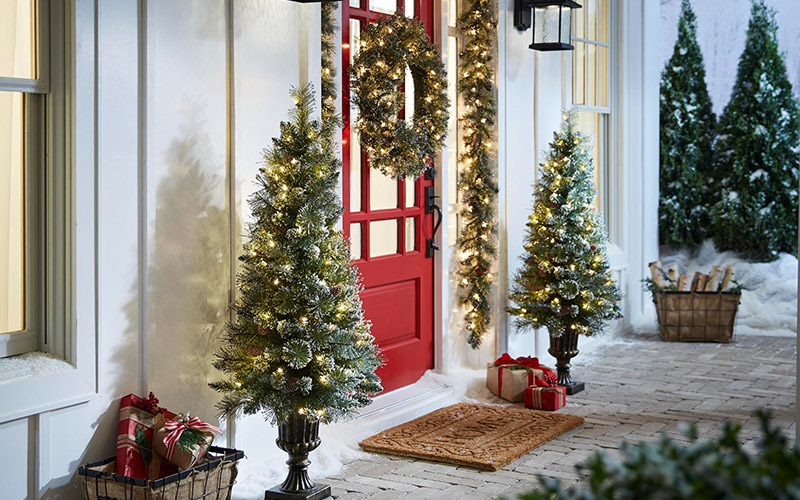 Decorating for Christmas has come a long way since our grandparents (or parents) put candles in sand in paper bags. Now, you've got many choices. Try arranging trees in urns, wreaths on doors and windows and swag around your door frame. Adorn the front porch with baskets and faux presents by the door. It's the ambiance of the season that really makes us feel festive.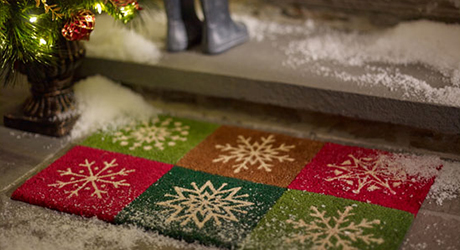 For a finishing touch, add a festive doormat. It's one of the easiest changes to update your space for the season. It's also functional.
Most of all, have fun while you put together your holiday decor. For other decorating ideas, check out the ultimate porch decor.