Ideas & Inspiration
5 Ways to Boost Fall Curb Appeal
Make way for the change of seasons and prep your entryway and outdoor space with warm, earthy colors for fall curb appeal that's sure to please.
Whether it's a quick switch of the doormat, a new door wreath, a place to lounge or roses and pansies in pots and planters, these ideas will welcome fall — and your guests.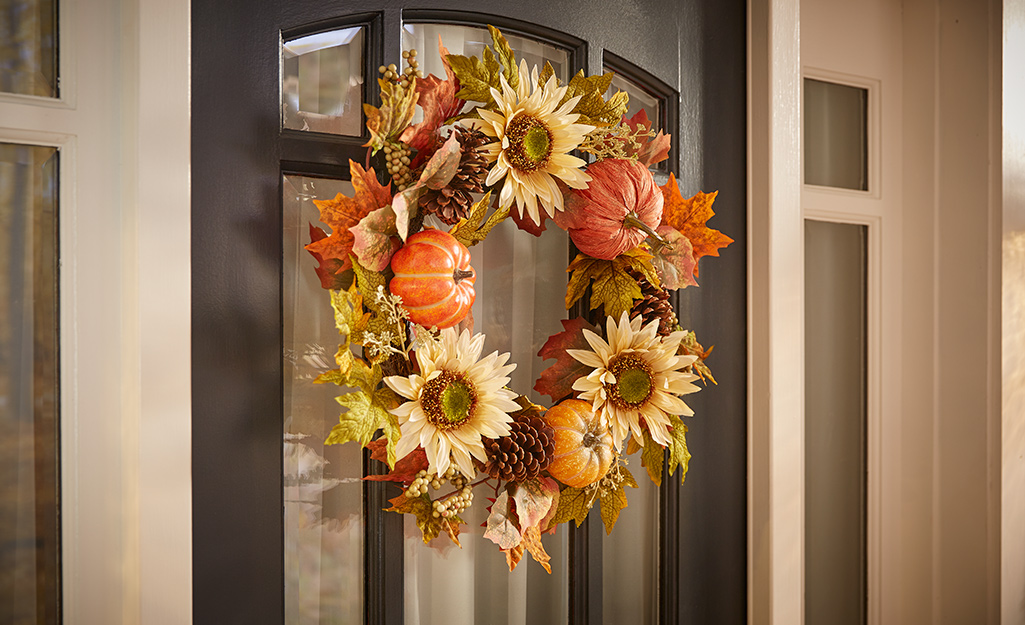 The simplest and quickest way to welcome fall is by hang a fall wreath that makes a statement on your front door. Try a wreath that will take your door and porch decor through Thanksgiving.
Be sure to use a wreath hanger to protect the door. We recommend using at least a 26-inch harvest wreath on an average front door.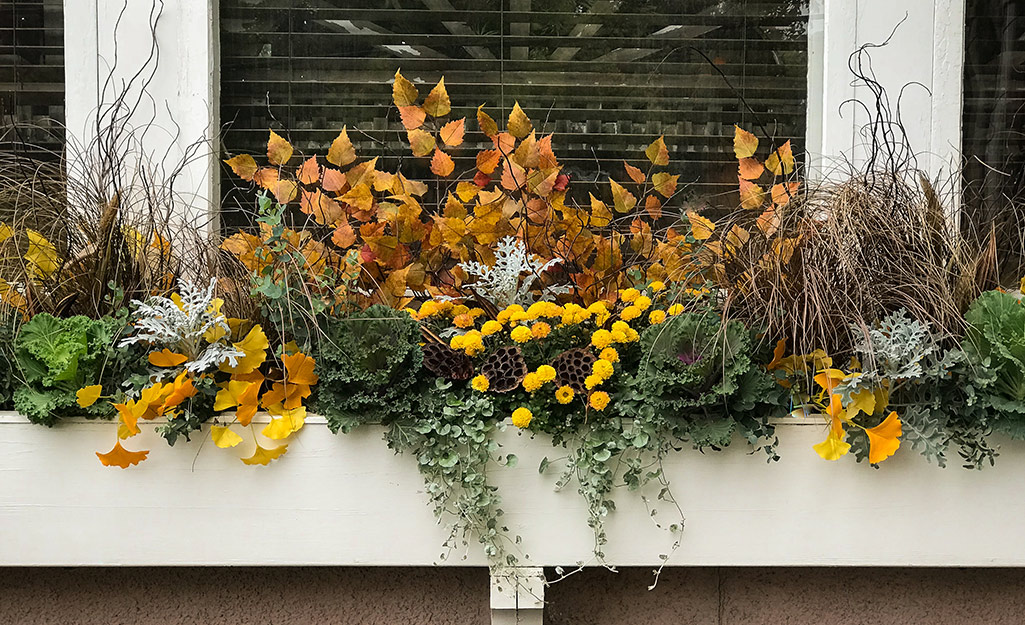 Make the transition from a summer to fall look by adding some planters with seasonal colors to your space. Fill a whiskey barrel planter with a mix of annuals and perennials, shrubs, grasses, herbs and even succulents. To learn more about creating seasonal container mixes, read this guide.
For window box planters and vertical gardens, fill with potted ornamental peppers, grasses, cabbages and kales. Top with decorative moss. In the spring, move the ornamental grasses to a more permanent location in a container or in your landscape. Pansies and mums also make great options when potting containers.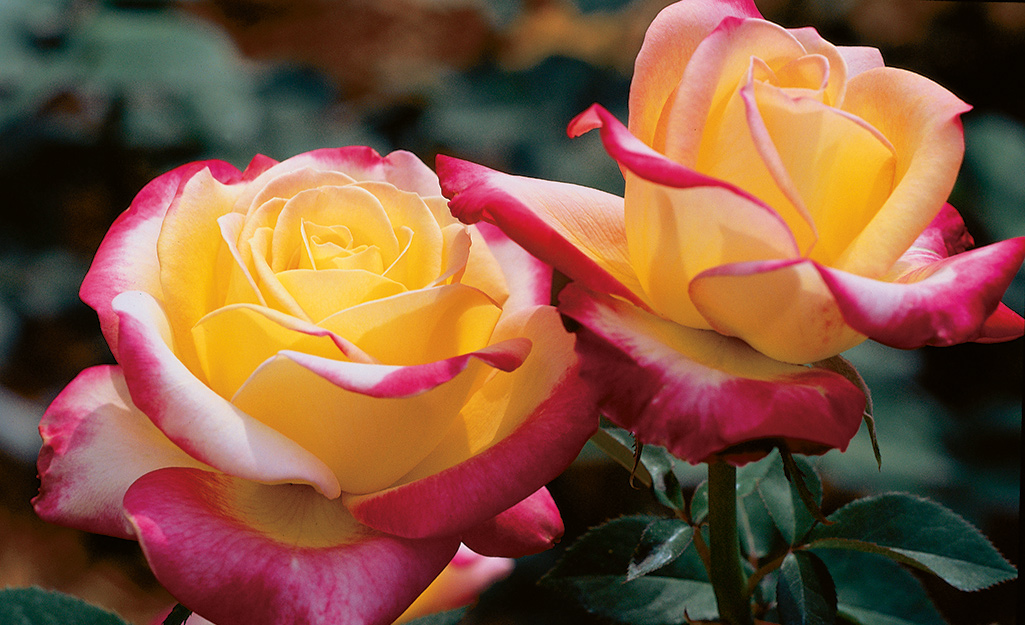 Another option to consider: Roses in containers. Now is a great time to plant colorful roses, whether climbing roses, shrub, hybrid tea or other varieties. The heat of summer is gone and there are fewer pests to deal with overall. In the landscape, try a mailbox garden with roses. For happy roses, plant in full sun or give them a spot that gets at least six hours of sun a day, in soil that drains easily. Learn how to plant roses in containers and get tips for success with roses.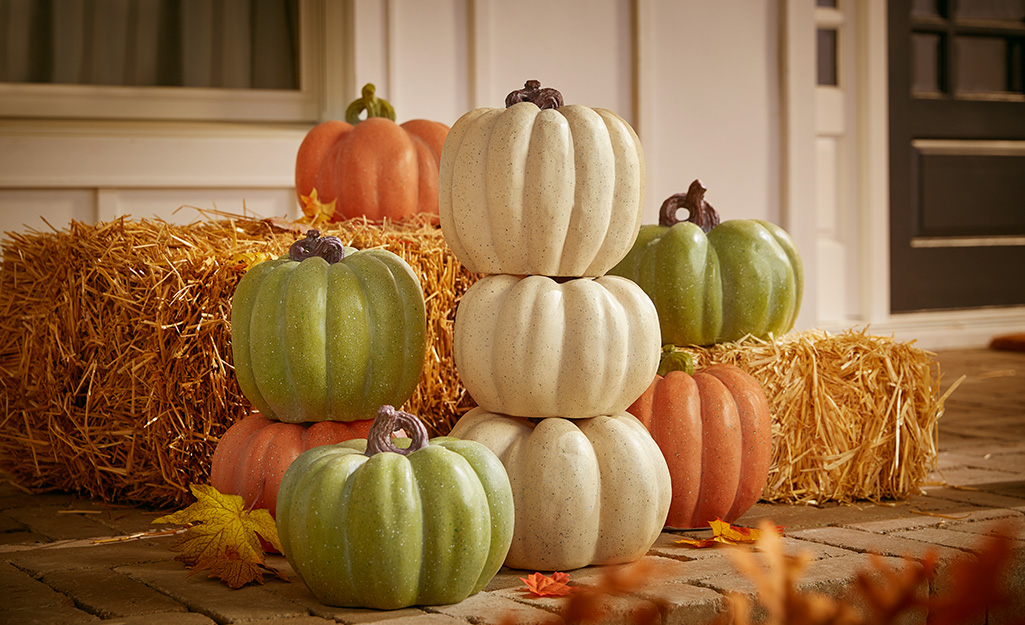 Nothing says fall like a pumpkin or two. When the timing is right, don't forget to add gorgeous gourds to your display and bales of decorative hay. Stack decorative pumpkins or live pumpkins (when available) to create topiaries flanking doorways.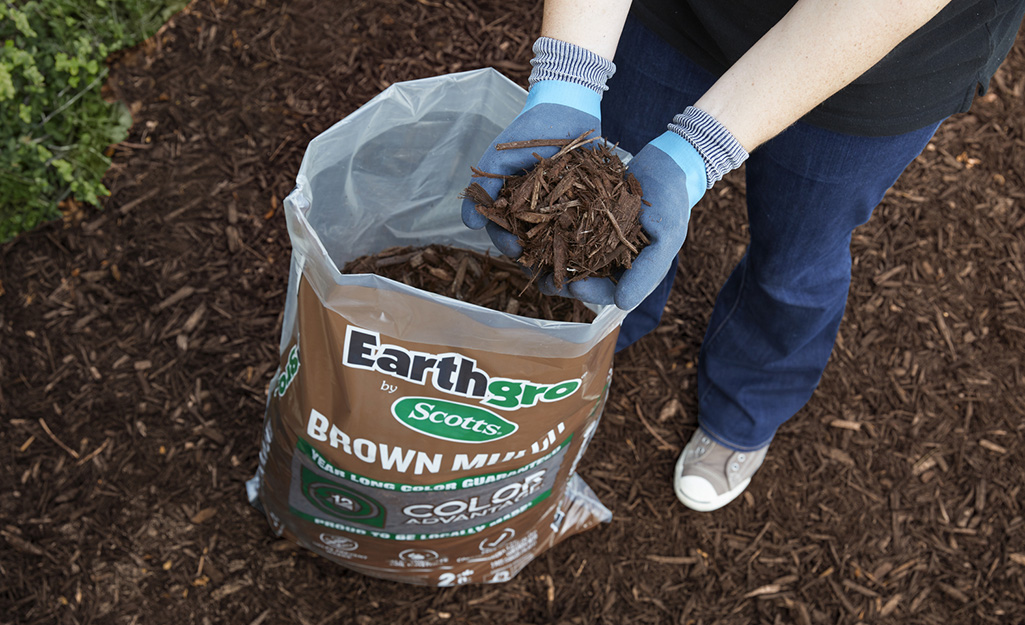 You can also fall into the season by sprucing up your outdoor space with these ideas.