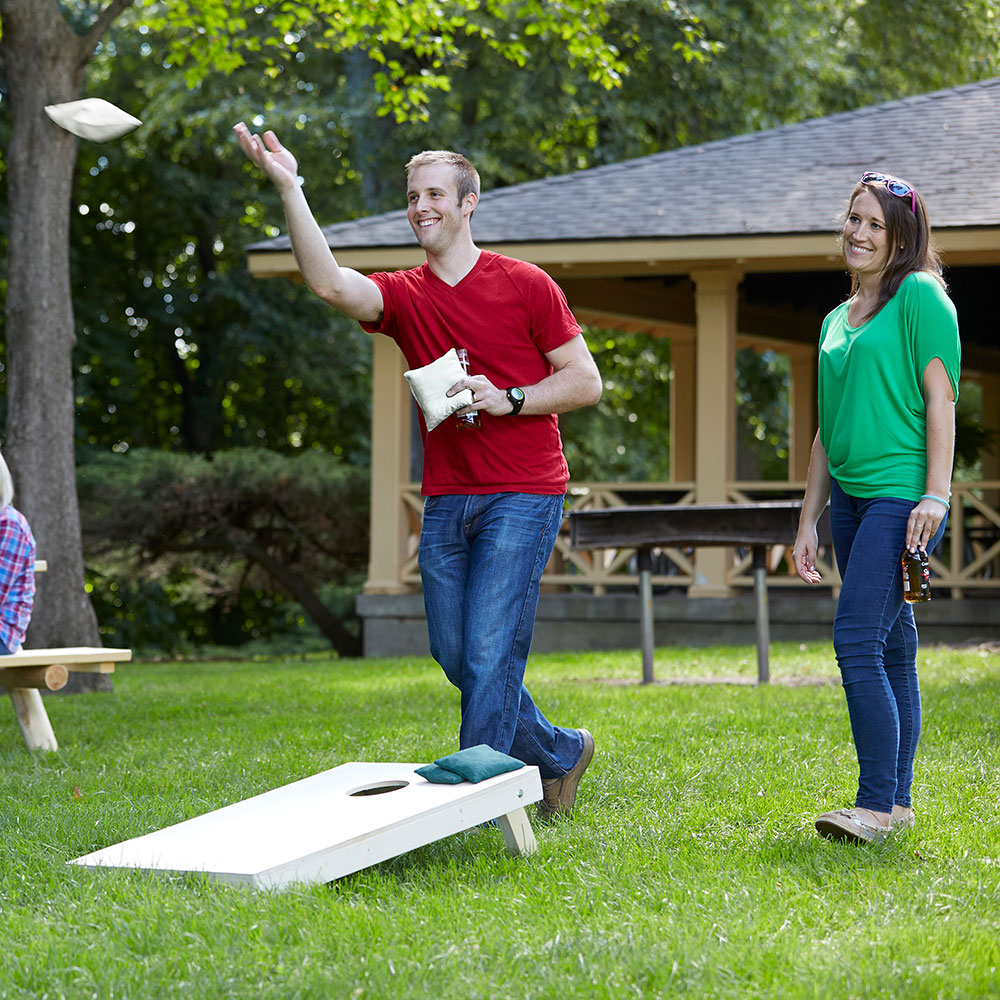 Whether you want to deck out your patio in team colors or turn your yard into the ultimate entertainment zone for your family, it's easy to bring tailgate styles and the traditions of fall to your backyard. From grills to games, this guide will show you five ways to bring tailgate style to your backyard. 
Keep Beverages On-Hand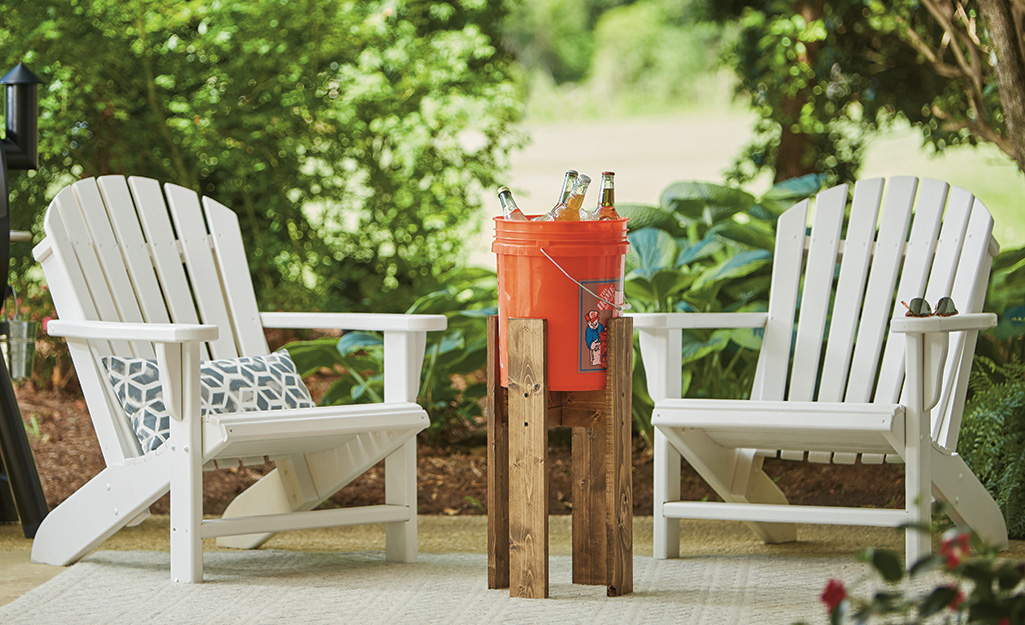 No matter what you plan to serve as beverages, make sure there are plenty to go around. Create drink stations around the backyard using bar carts and coolers.  
You can also get creative and use galvanized buckets or Homer Buckets to make ice-filled homes for certain beverages. Also, consider creating a themed drink of the day in honor of your home team and serving it from a beverage dispenser. 
Set the Scene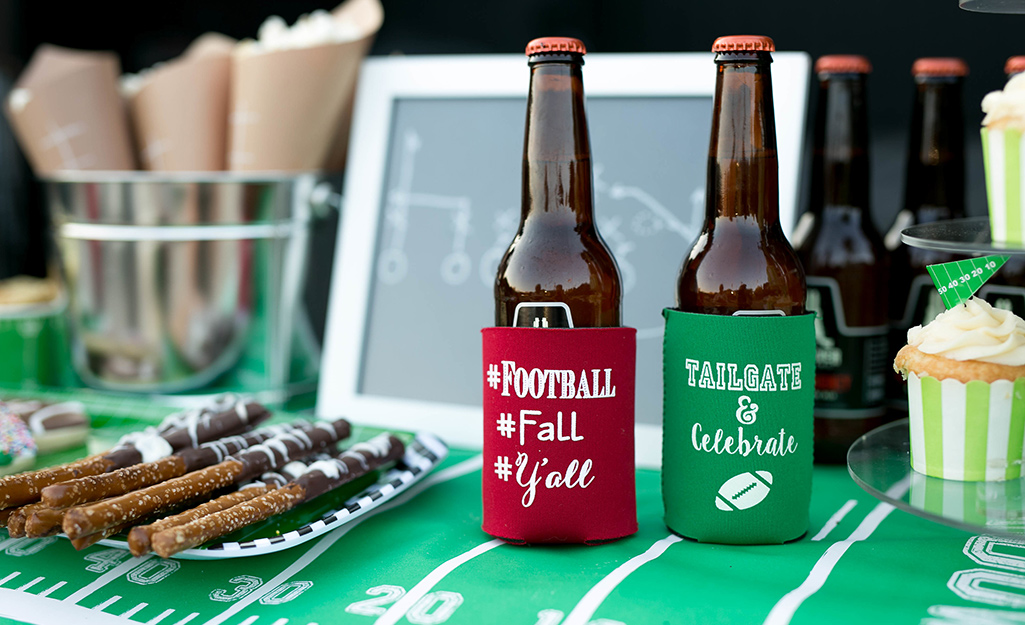 Show your team spirit with a fun tablescape and festive decor like football-inspired tablecloths or garden containers with flowers that match your favorite team's colors. Fun snacks themed after your alma mater or home team can also dress up the table while satisfying appetites. 
For a little extra team spirit, set up zones for entertaining, watching TV and playing games, hang banners or pennants and hand out coozies and napkins in team colors. 
Gather Your Grilling Gear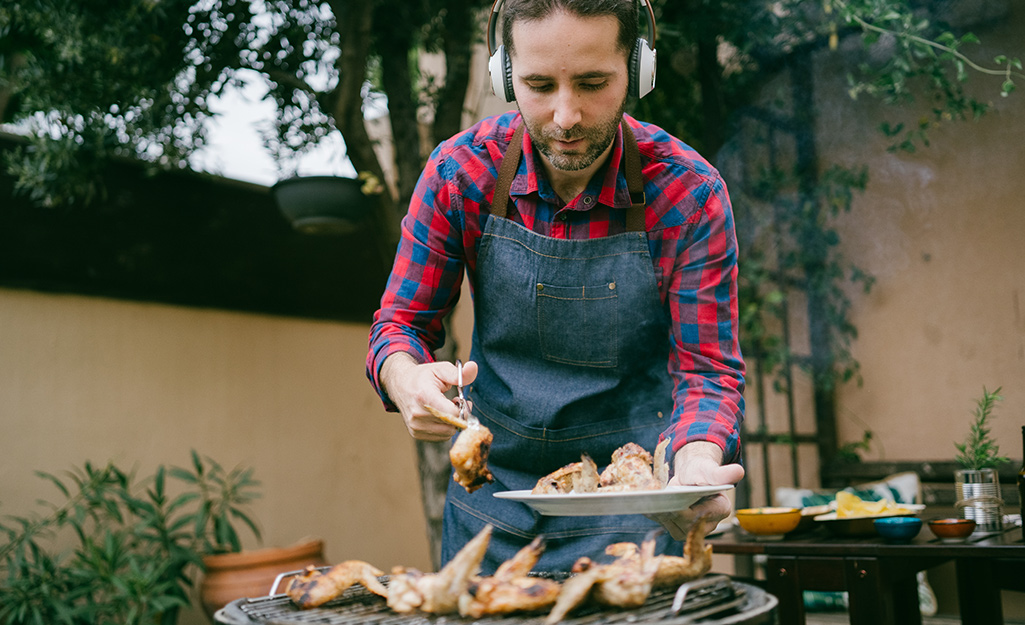 Get geared up for the season, literally. Whether you prefer a gas or charcoal grill or a smoker, hosting a winning gameday at home comes down to serving good food. Plan out where your grill station will be to ensure you can still entertain guests and keep your eye on the ball. 
The right grilling accessories will also make it easy to cook for your guests while cheering on your team. 
While you're at it, plan for savory foods. Tailgating goes hand-in-hand with comfort foods and homemade goodies. So bypass the lighter fare and take advantage of your kitchen. Foods like chili and even paella can easily be prepared and set out to enjoy when tailgating at home. 
Perfect the Seating Situation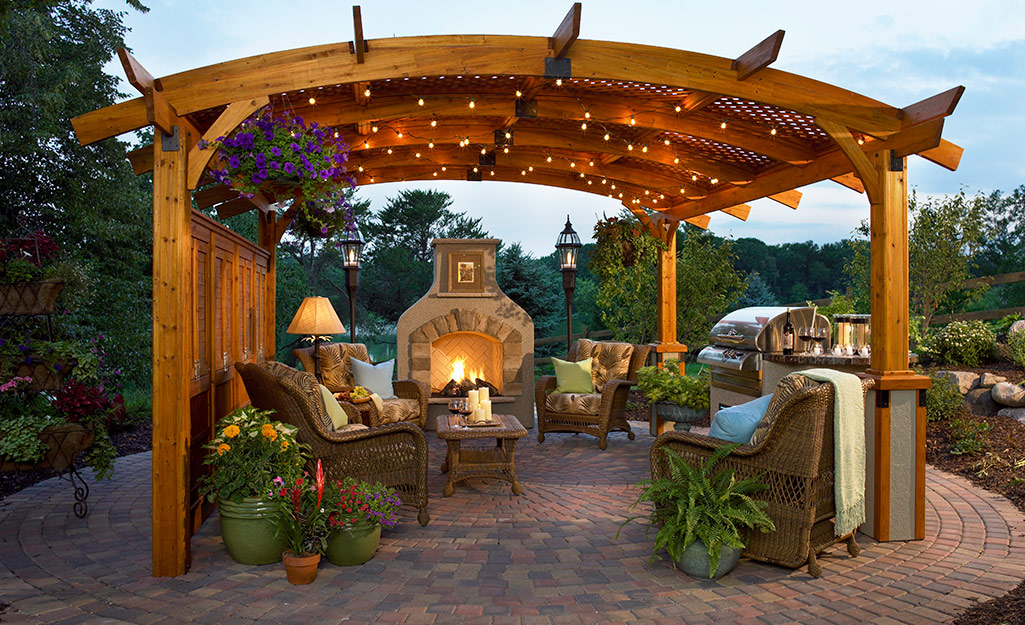 A comfortable seat with a great view is essential for watching the game. Make sure your outdoor seating is clean and dry before hosting a big gameday get together. Also, do a test run of speakers and sound beforehand to make sure everyone can hear the game. 
Fall and tailgating season are the perfect excuse to update your backyard decor.
Opt to add extra seating like folding chairs so everyone has a place to sit. For cooler nights, bring out some throws. Or, better yet, spark up the fire pit so guests can keep warm and cook up some s'mores when the weather's just right. From there, add other decor touches, such as lanterns and cafe and string lights that will set the scene once the sun has gone down.
If possible, consider keeping your viewing zone under a covered pergola or awning, just in case fall weather brings rain. 
Keep Kids Entertained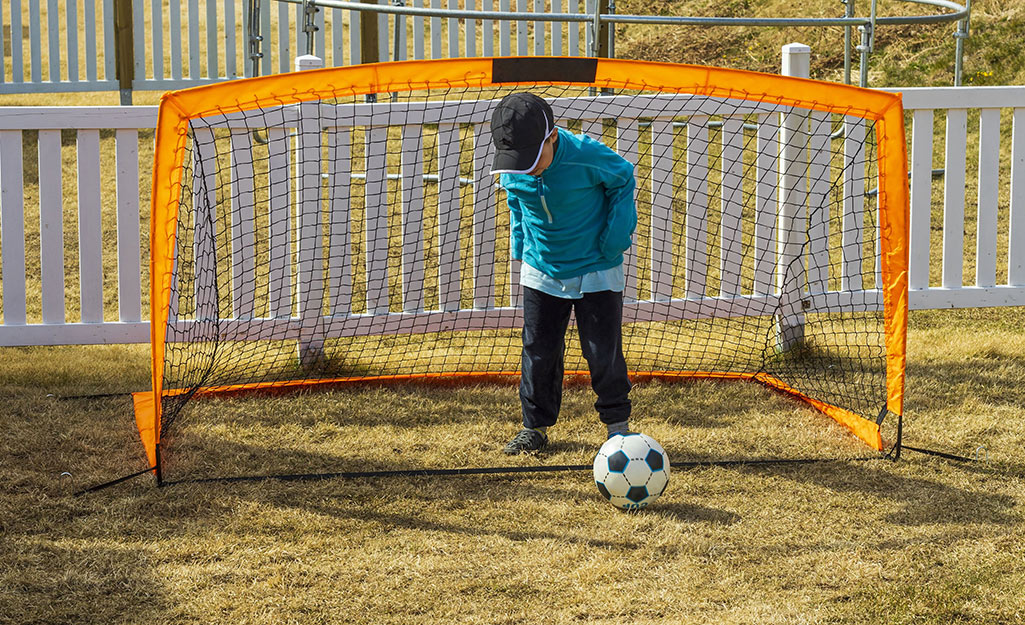 If your home team crew includes kids, it's important to find ways to keep them entertained. Pre-game and halftime can be a bit long, so what better way to pass time than with a few backyard games?
Games like corn hole, ring toss and tic tac toe are perfect lawn games to keep little ones busy. Place a couple of footballs around the yard for people to toss around, run plays during commercial breaks or play your own family game during pre-game or halftime. 
Also consider a quiet corner. Set up a kids' zone with crayons, paper, coloring pages of your favorite team, crafts or tabletop games like tic-tac-toe to keep little ones in eyesight but out of the noise of the game. 
When heading to the game won't work, we can help you bring the tailgate home. Ready to transform your backyard? We have options to deliver online orders when and where you need them.
Explore More on homedepot.com