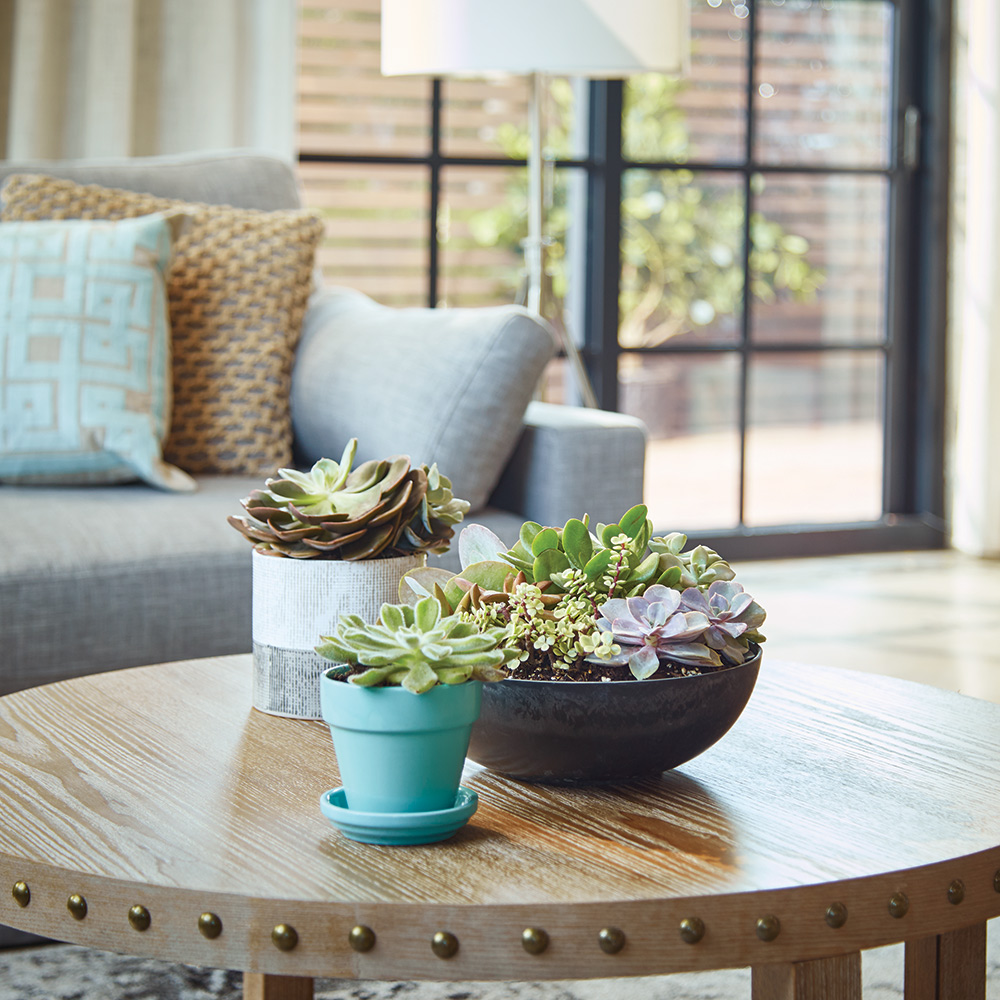 Houseplants put us in touch with nature inside our homes. Having houseplants and other greenery around us helps us feel more relaxed and offers a respite from the busyness of everyday life.
Studies show some houseplants also release oxygen in the air. When you decorate your space with houseplants, the plants can purify the air and breathe life into your space.
When you decorate your space with houseplants, try using them like you would other decorative accessories. Make your greenery part of your color scheme, while letting your houseplants add height and texture anywhere in your home. 
Among the most popular houseplants, succulents and cacti add drama and texture to your decor. Cluster your favorite shapes and colors of succulents together in coordinating planters. These low maintenance indoor plants just need a sunny spot and occasional care. Learn more about decorating with succulents.
Whether you need the right planters, plants or potting soil, The Home Depot delivers online orders when and where you need them.
Explore More on homedepot.com