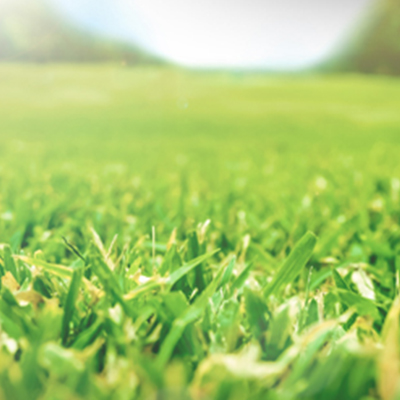 Winter may be over, but the brutal season has probably left its mark on your lawn. Prepare for the growing season now and restore your lawn to health. A healthy lawn starts with a good spring cleanup.
Start by evaluating your lawn. If it's been well maintained, a light raking will be enough for now. If you see problem areas such as brown or bare spots, your lawn needs more attention.
6 STEPS TO EARLY SPRING LAWN CARE
Test pH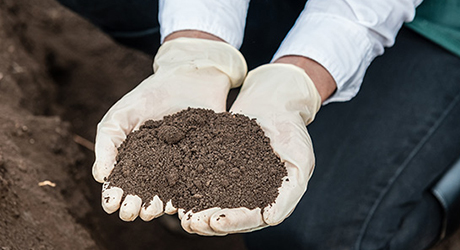 Soil is the most important foundation of a healthy landscape, yet it often gets overlooked. Test soil now for pH and nutrient levels so you have time to amend.
Aerate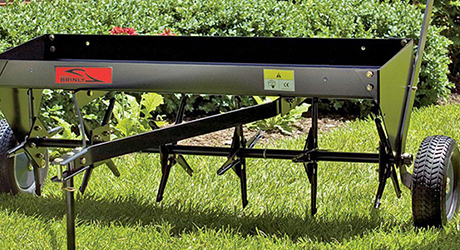 Aerating, the process of punching holes in your lawn, allows water and nutrients to reach the roots quickly and deeply. Over time, compaction can stress grass and make it easier for weeds to invade and take over. An aerating machine is the easiest way to complete this task. Ask a Garden Center associate about the benefits of renting one versus buying one for your needs.
Pre-emergent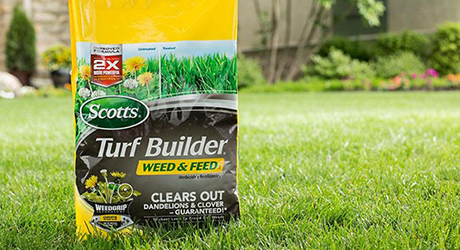 Now is the best time to control early spring weeds. A layer of pre-emergent applied on the grass prevents many seeds from sprouting, including crabgrass. Do not apply a pre-emergent if you're planning on seeding your lawn this spring. It will stop grass seed from growing for 2-6 months. Wait until next spring to apply a pre-emergent.
Reseed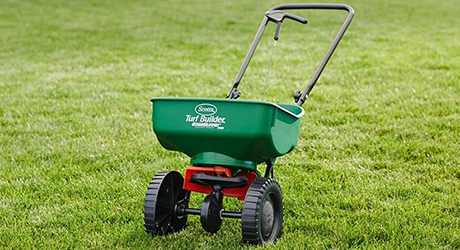 Now is a great time to repair patches in the lawn by overseeding. Simply apply seed using a drop spreader and water thoroughly. Ensure seeds receive daily water for proper growth and development.
Lime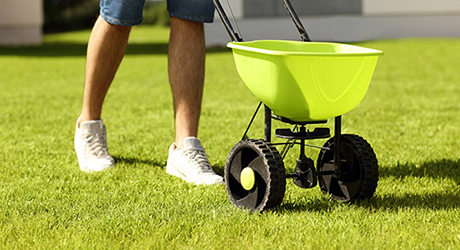 In regions with acidic soil, nitrogen and other nutrients may be absent. To lower the pH of the soil, add lime now. Amendments work best when applied over a freshly aerated lawn where the granules can settle into the small holes made by the aeration machine. Apply lime using a drop spreader to a very dry lawn, so it doesn't burn the grass.
Mow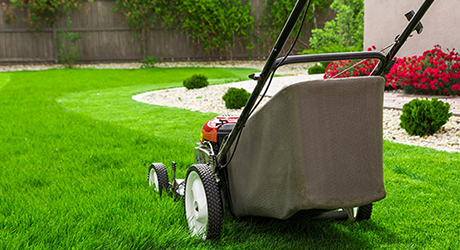 Once your lawn reaches three inches in height, it's time to mow. But remember, grass grows best at two inches and higher, so keep it a minimum of this height during the first few cuts in spring. Never cut shorter than 2 1/2 inches or remove more than 1/3 the height — or you risk shocking grass into decline. Aim to literally take the 'top' off. Results are even better if you allow clippings to remain on the lawn to act like mulch to keep grass roots cool, moist and happy as temperatures warm up.
If you plan on completing those lawn tasks but need some extra help, consider renting an aerator, mower, overseeder or power rake with our lawn and garden rental to get your project done. Use once, then bring it back - no maintenance required.
Explore More on homedepot.com