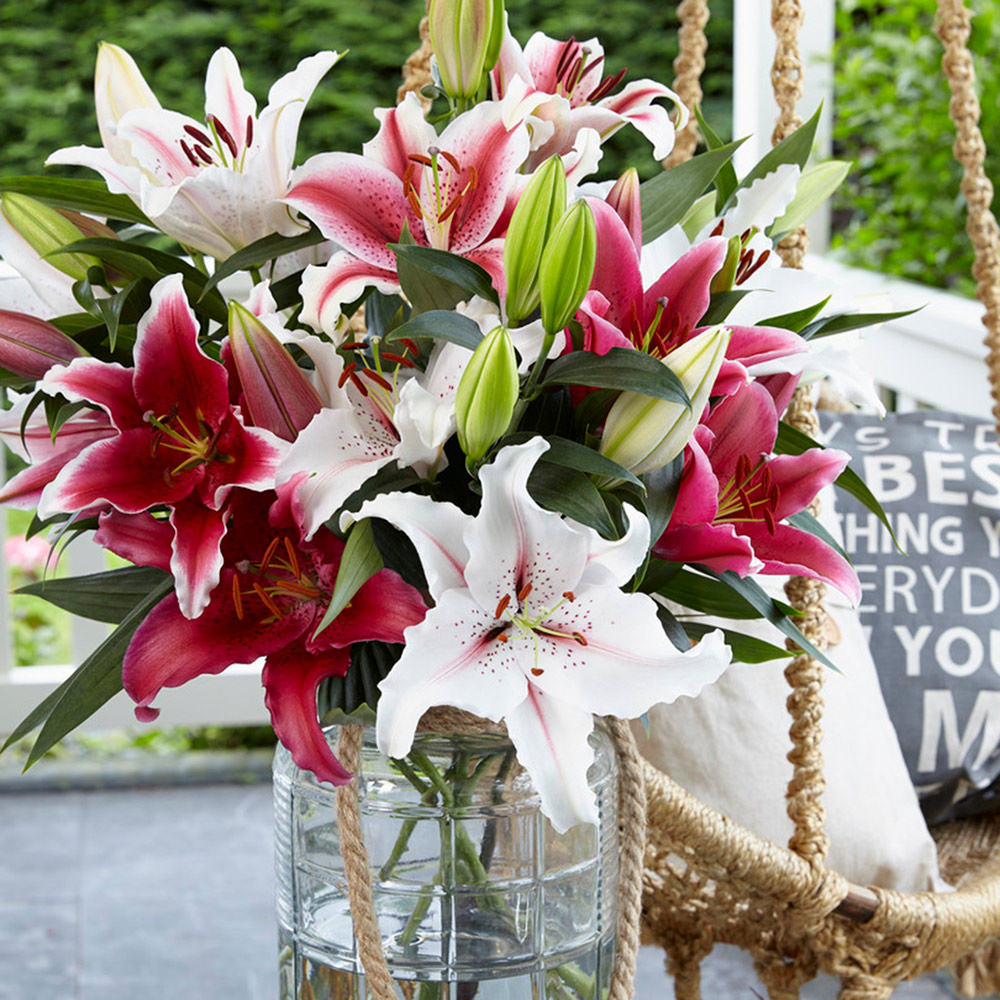 This season, bring flowers from your garden inside and fill up your home with color and fragrance when you plant a cutting garden.
Plant colorful lilies that bloom in early summer, and sow annuals like zinnias, for beautiful blooms every week in summer. When you're ready to make a bouquet, head to the garden in the cool of the day, bring a bucket of water and a pair of scissors and trim your favorite flowers.
Read on to discover our favorite flowers for a cutting garden.
Zinnias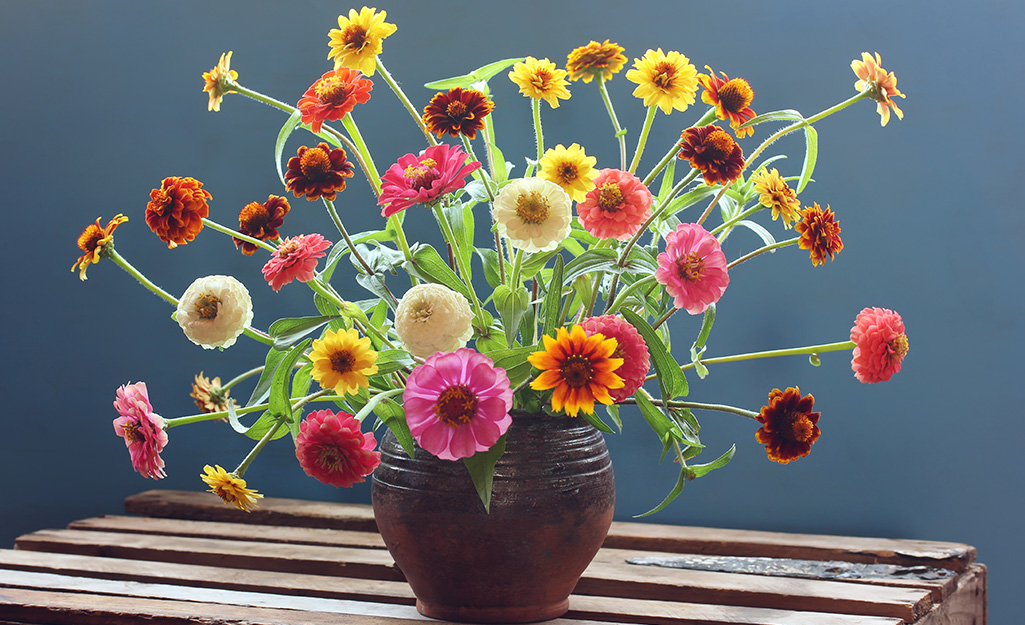 These are a fiesta of color and texture in a flower bed; in shades of yellow, orange, pink and red on sturdy stems. As cut flowers, zinnias can be the bold blossom that grabs your eye, or the complementary fillers. Either way, they delight.
Daisies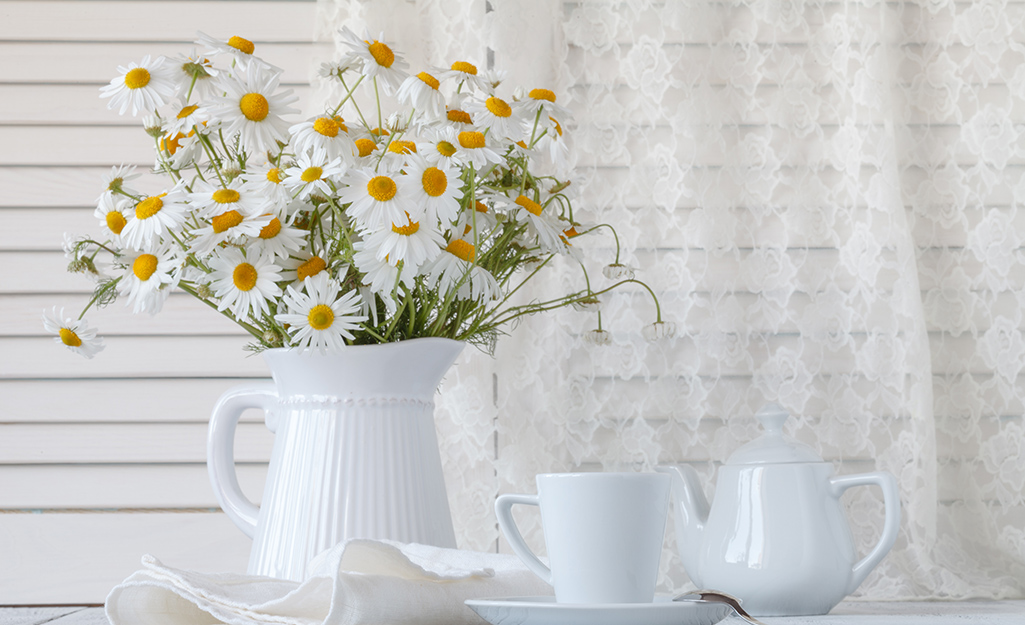 Easy-growing daisies are drought-tolerant plants in the summer garden. They adapt well to rock gardens and containers and add classic simplicity to a garden-fresh bouquet.
Sunflowers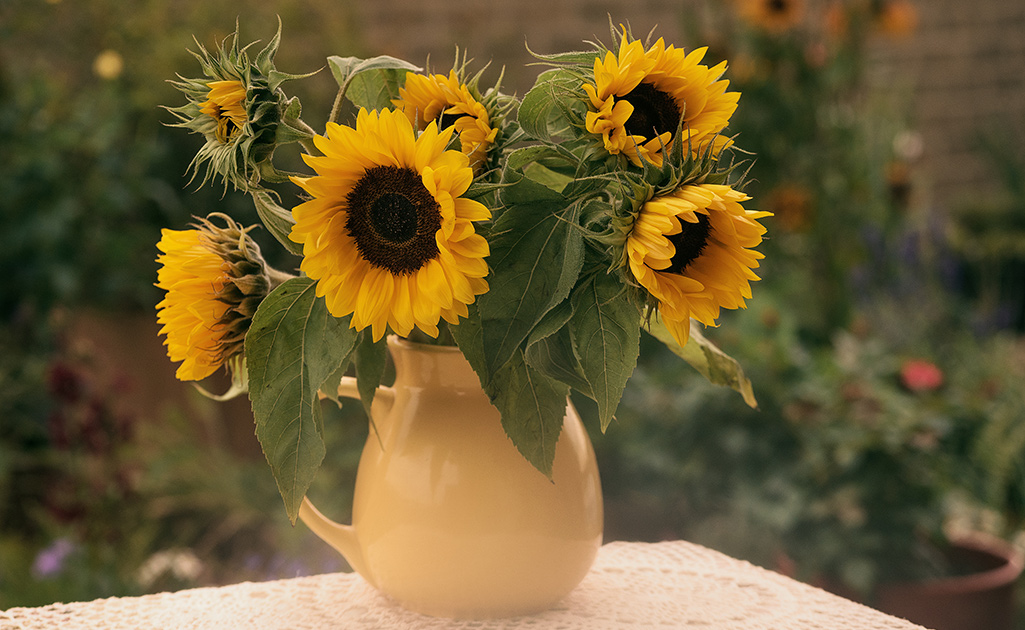 Beautiful sunflowers can be direct-sown in spring for summertime harvesting. Annual seedlings are available, too. As cut flowers, they're a bouquet unto themselves, but mix in some zinnias and daisies if they're nearby.
Gladiolus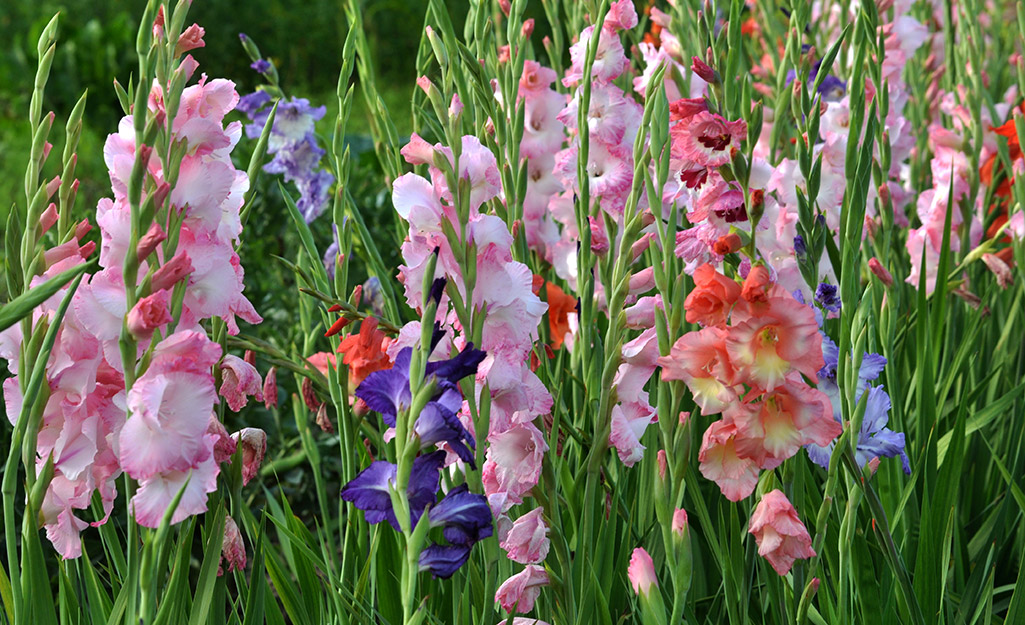 Brilliant spikes of gladiolus are thrillers in any cut flower arrangement. Stagger planting the cormsth in spring for waves of gladiolus blooms in summer.
Dahlias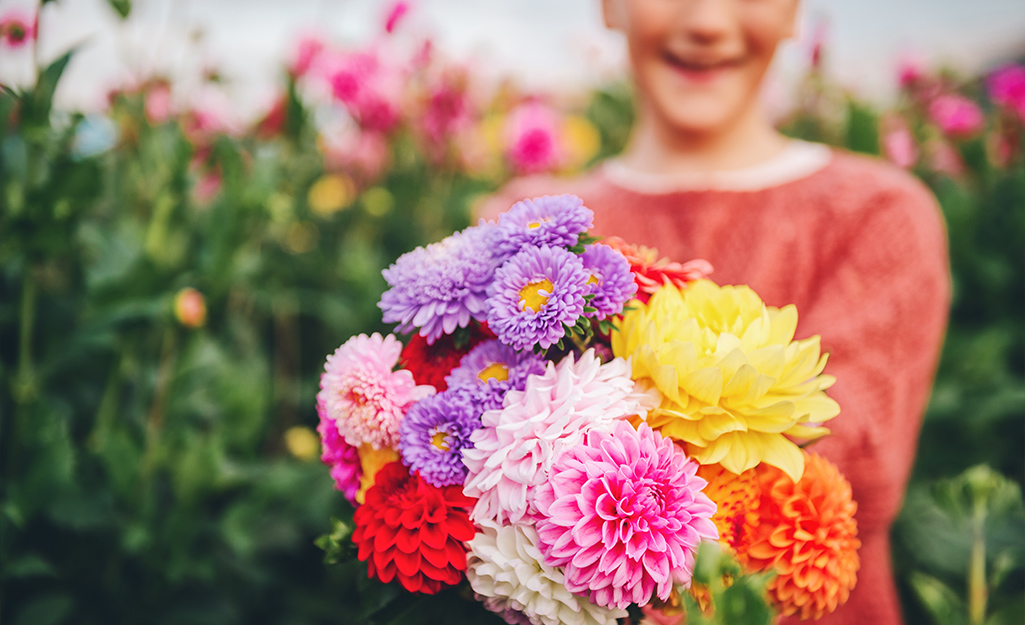 These fall into the category of "Almost Too Pretty to Cut," but go ahead, because they are long-lasting cut flowers. In the garden, give dahlias a sunny location and rich, well-draining soil.
Roses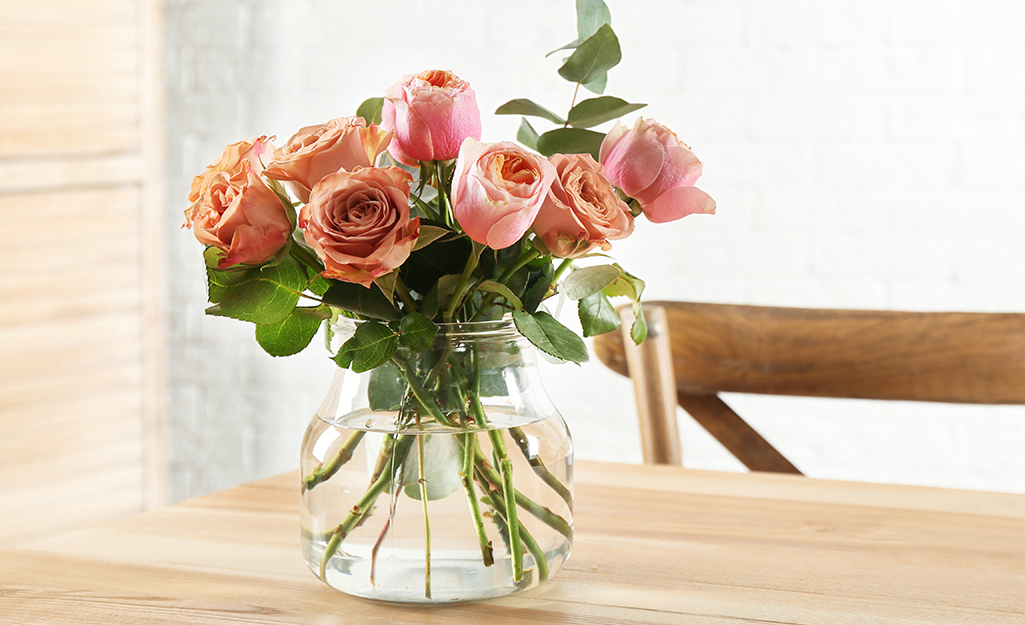 The beauty of these perennial shrubs can make you forget their diva-like nature. Roses do need pruning and regular insecticidal soap treatments. But the rewards far exceed the effort. 
Roses are versatile garden performers. They grow equally well in containers or in mass plantings. Find out more about caring for roses.
Peonies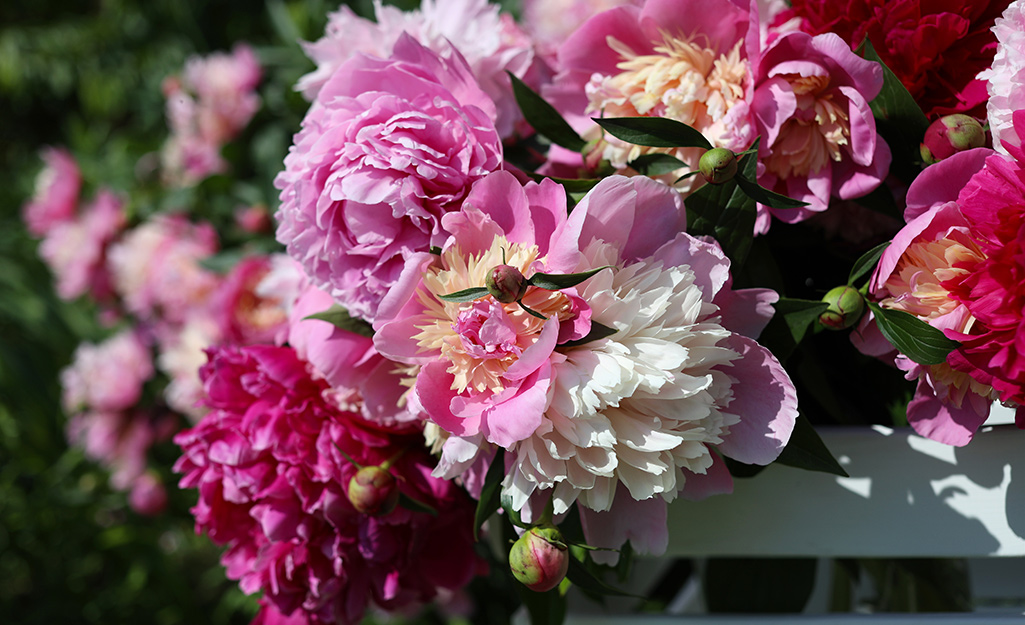 Lovely peonies are long-lived bulbs (there are tree peonies, too, but these instructions are for herbaceous peonies) that grow best in USDA hardiness zones 2 to 8. 
Choose a site for peonies with plenty of sun and well-drained soil. Shade in late afternoon protects the blooms in the hottest days of summer. In spring, work plenty of organic compost and a slow-release fertilizer into the planting bed and plant the bulbs "eyes up" no deeper than two inches from the surface. When the plants are three to four inches high, fertilize again with a balanced fertilizer.
Tips for Cut Flower Success:
Gather flowers in the cool of the day; flowers are more fragrant in the morning.
Take a sharp knife or pruning snips with you into the garden and a bucket of water.
Cut flower on a slant to expose more stem surface area and immediately submerge the stem.
Take off leaves that will be under water in the vase. Keep thorns on roses.
Change the water in the vase every other day.
Explore More on homedepot.com