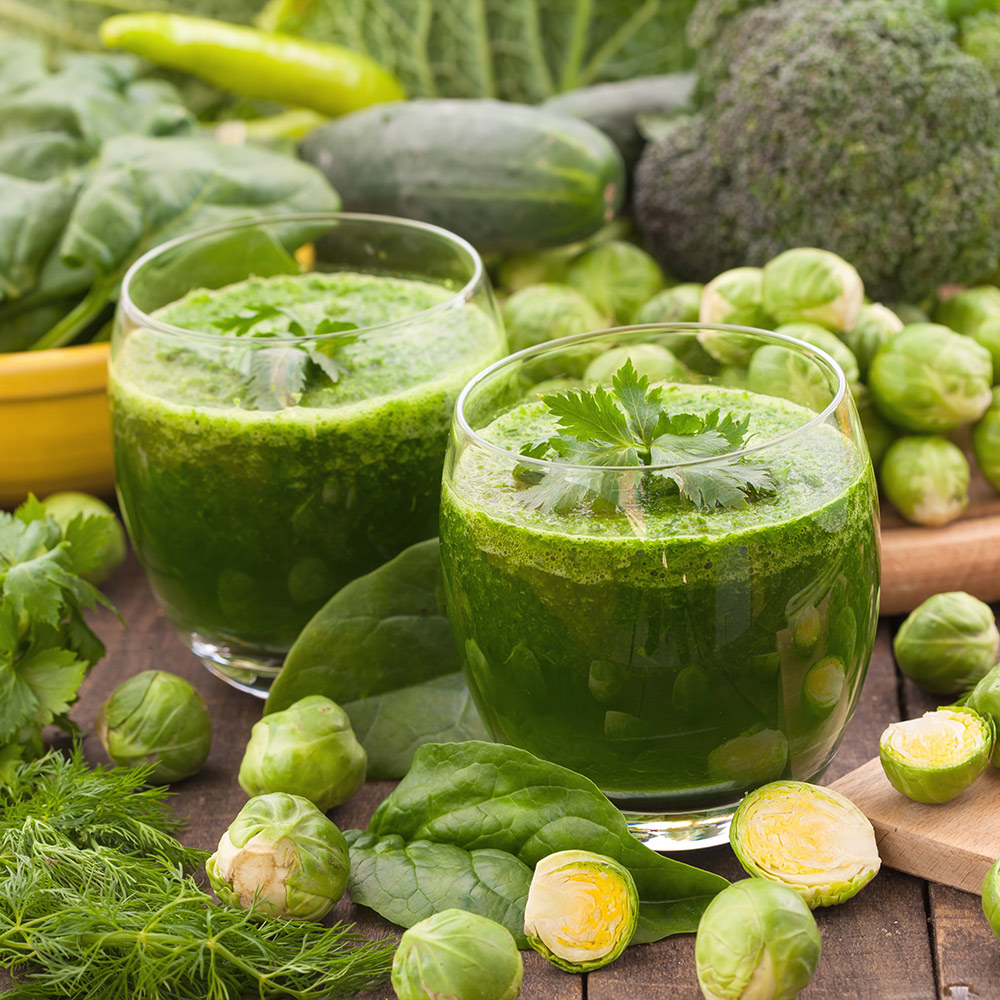 Bring the goodness of healthy vegetables and fruits from the garden to your glass with our favorite plants for a smoothie garden. Many of these can be grown in a raised garden bed or in containers for a patio or balcony.
Begin with a basic smoothie recipe and add chopped veggies, fruits and herbs to create your own nutritious signature smoothie.
Basic Smoothie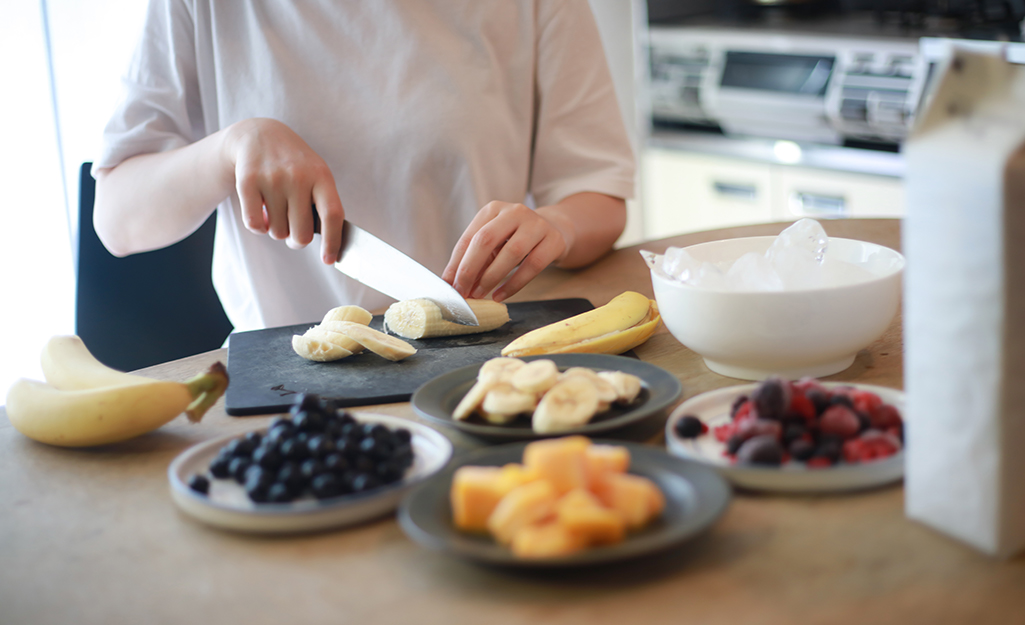 Serves: 1 (double or triple for more servings)
INGREDIENTS:
1 cup ice
6 ounces yogurt or Greek yogurt
1/2 banana
1/2 cup milk or juice
INSTRUCTIONS:
Follow manufacturer's instructions for your blender and add in any of the following vegetables, fruits and herbs.
Kale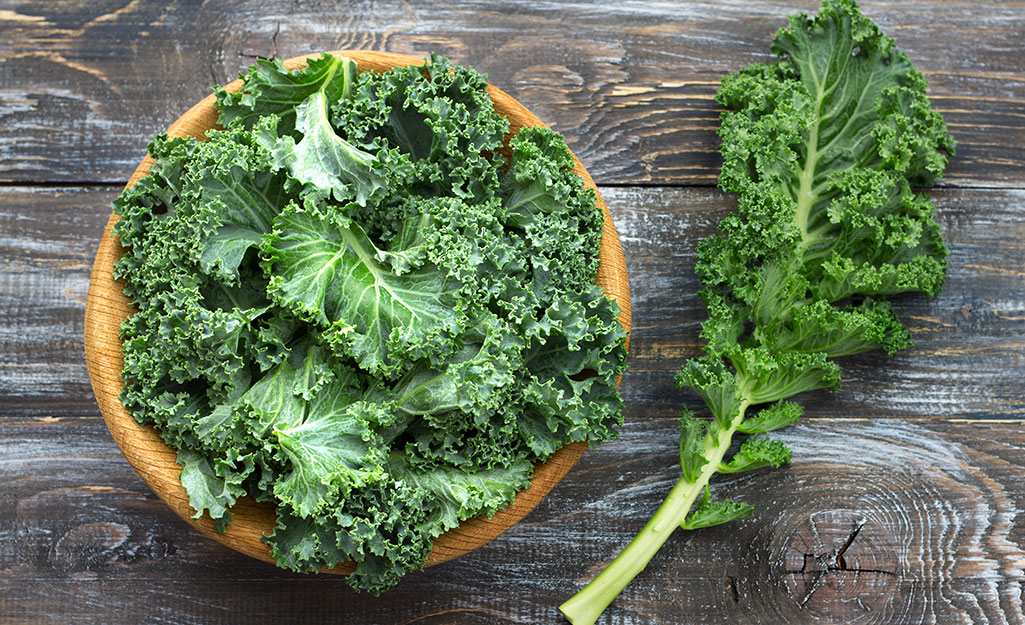 Power through your morning with the superfood goodness of kale. Remove stems and chop kale before blending. And remember that like many greens, kale grows sweeter after a frost.
Kale is easy to grow from seedlings in a fall garden. Learn more about gardening in autumn. 
Spinach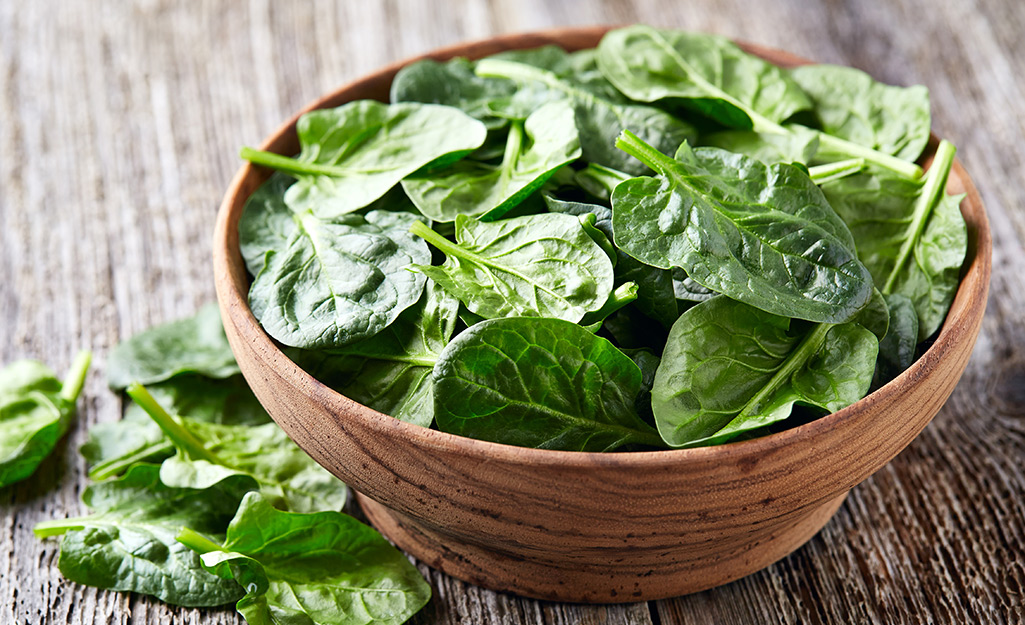 Spinach grows quickly from seed and loves sun. Sow seeds in successive plantings in containers on a porch or just outside the kitchen door for smoothies and salads throughout the fall and spring. Learn more about growing frost-hardy spinach in a fall garden. 
Swiss Chard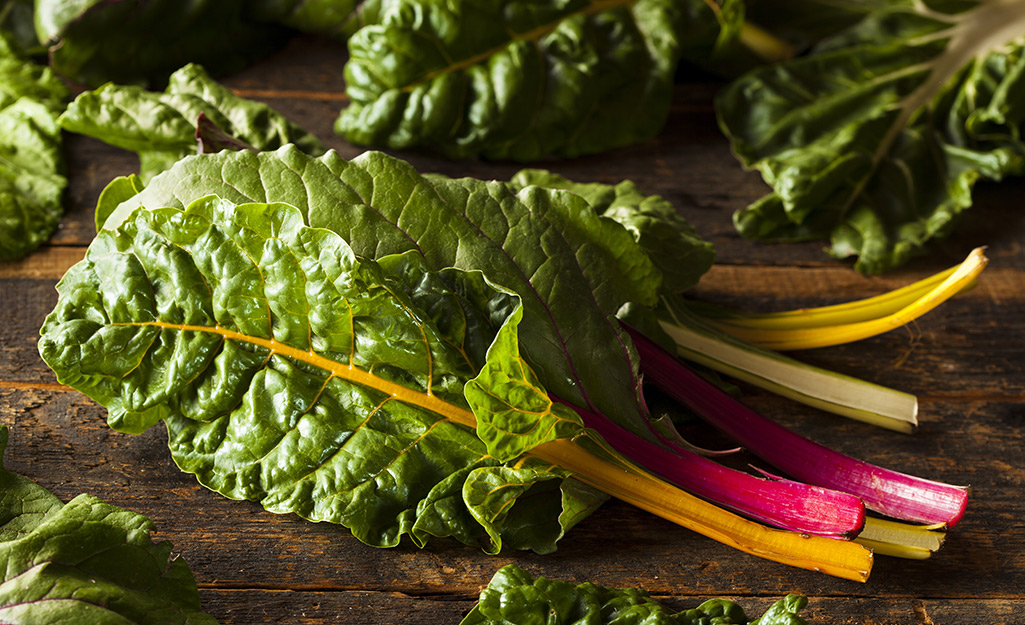 Chard is one of the few greens that can tolerate both heat and cold. Try growing it in containers and keep it watered. Harvest leaves while young and tender; chop and toss in the blender for your smoothie.
Ginger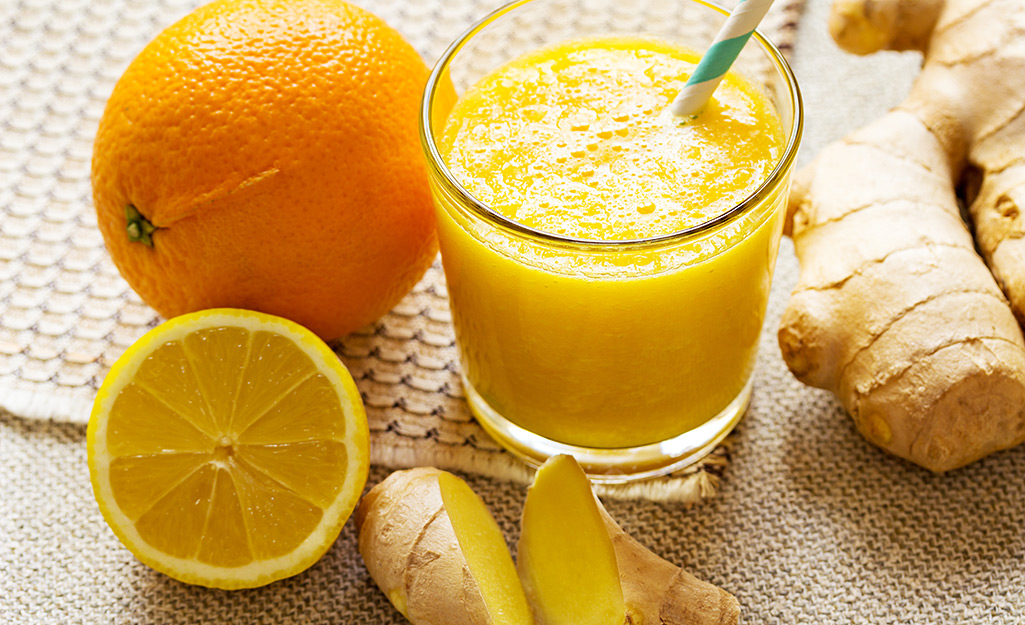 Use this spicy rhizome to add zip to recipes. It's also known to help digestion. Grow ginger in a pot or trench in shade or partial shade in soil amended with lots of organic compost.
Read how to grow ginger from a root.
Carrots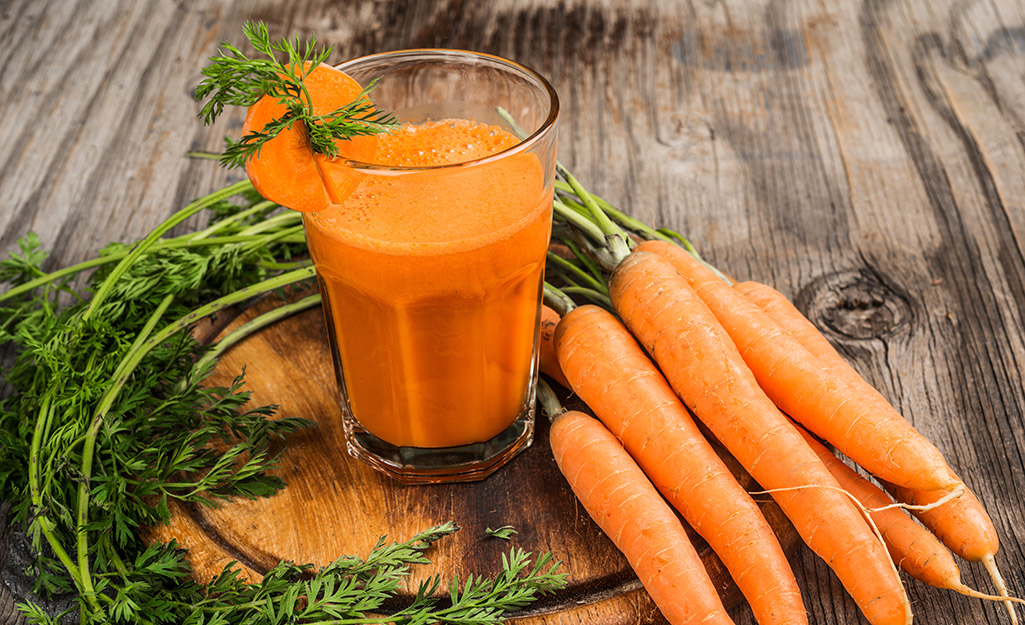 Add some beta-carotene sweetness to your smoothie with carrots. Carrots can be started from seed in spring or fall, and grow well in raised garden beds and containers. Discover how easy it is to grow carrots and other vegetables from seeds.
Mint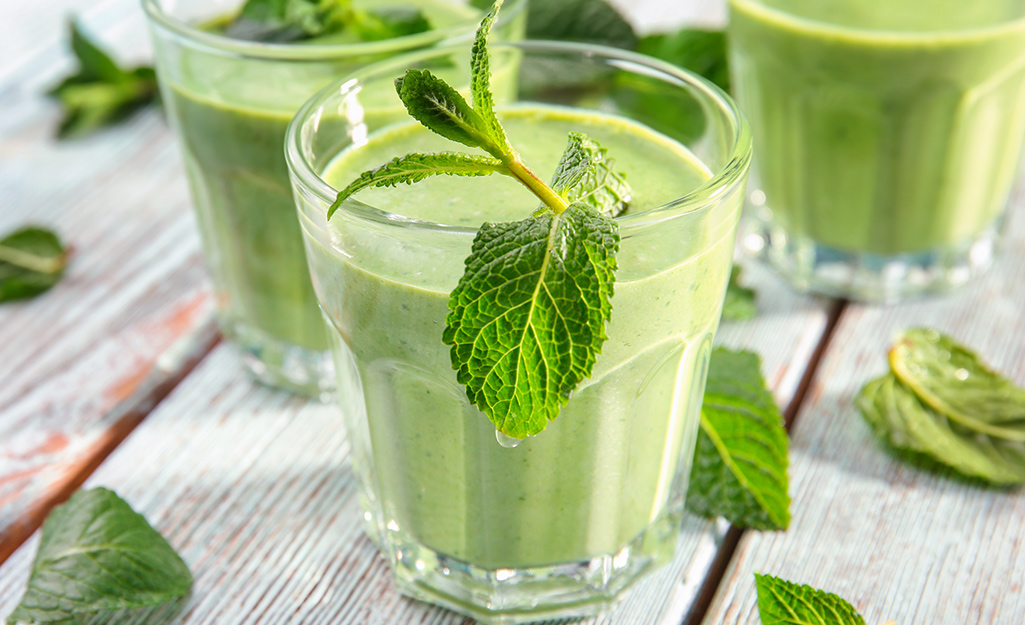 A little sprig of mint atop your smoothie will finish the dish. Mint brightens flavors, adding zing to your smoothie concoction. In the garden, mint is easy to grow, but you must teach it boundaries or it will overtake your garden.
Here's how to keep mint in check: Place the mint in a container inside of a larger container filled with potting mix (you can add other herbs or flowers to the larger container). Every week or so, twist the container with the mint just a quarter-turn to break up any roots.
Blueberries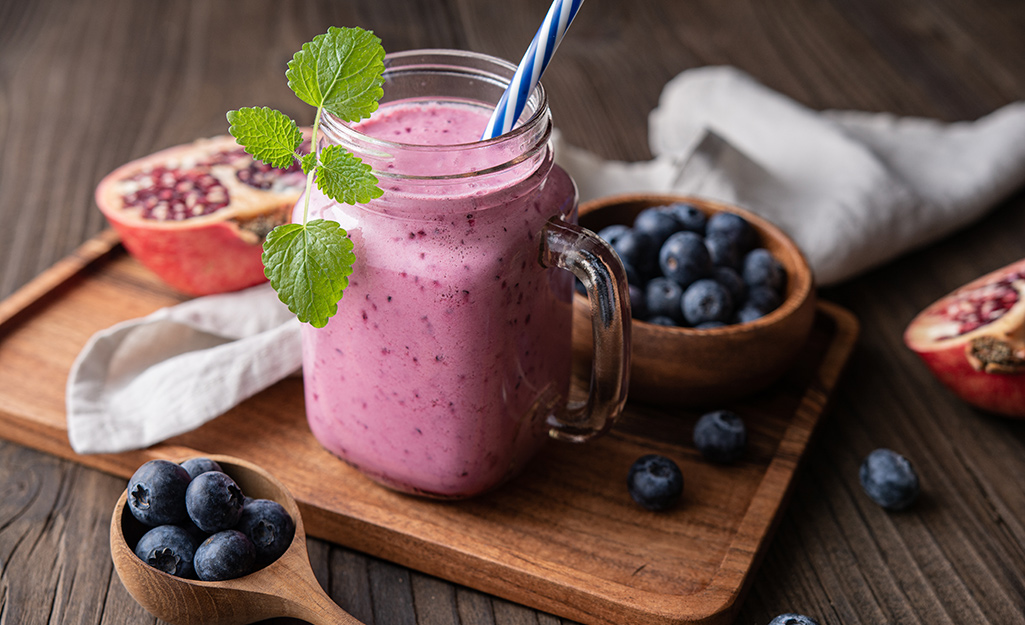 Whether you need the right planters, seeds or potting soil, The Home Depot delivers online orders when and where you need them.
Explore More on homedepot.com