Versatile and mobile, bar carts add style and function to your home. While they always bring fun to the party, deciding how to style a bar cart can create a perfect sidekick for any space.
The abundance of design options brings unlimited decorating potential and bar cart ideas. From vintage-inspired to farmhouse or modern style, think of bar carts as portable tables or shelves that are easy to update and personalize with plants, books or any accessory to fit your needs and decor.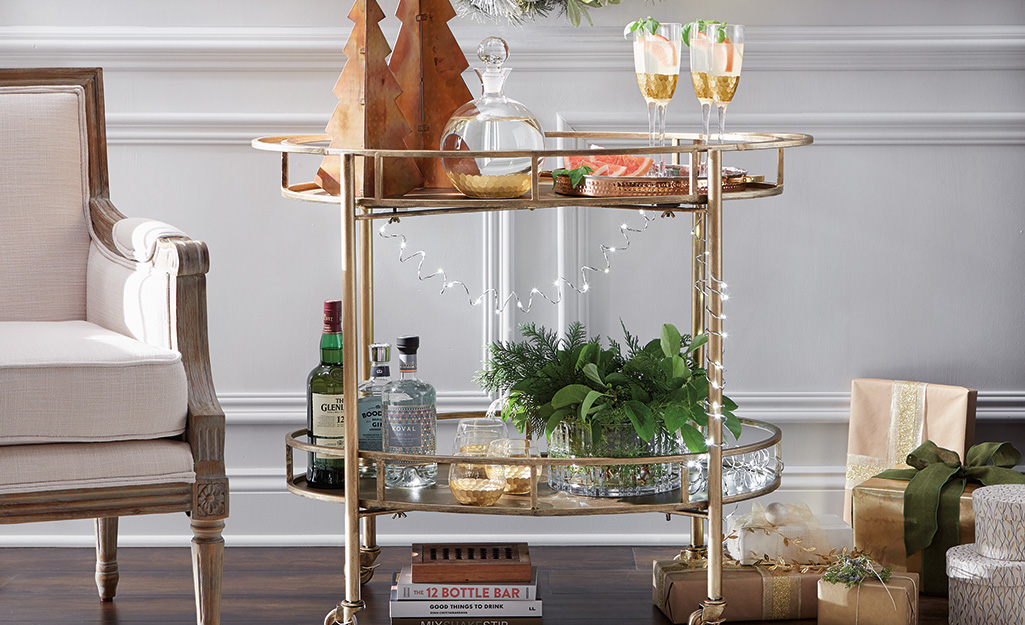 Create some ambient lighting in the room or let your bar cart sparkle and shine by decorating with string lights. They're easy to add or remove when desired, so you can illuminate your space for any occasion.
Consider how you would decorate your table or serving area when deciding how to style a bar cart. Candles or vases with flowers placed alongside the canapes or dessert offerings can add a touch of elegance to your spread.
A modern bar cart can support a minimalist's styling. The chic design might be all the styling a bar cart needs in order to have a contemporary vibe in your space.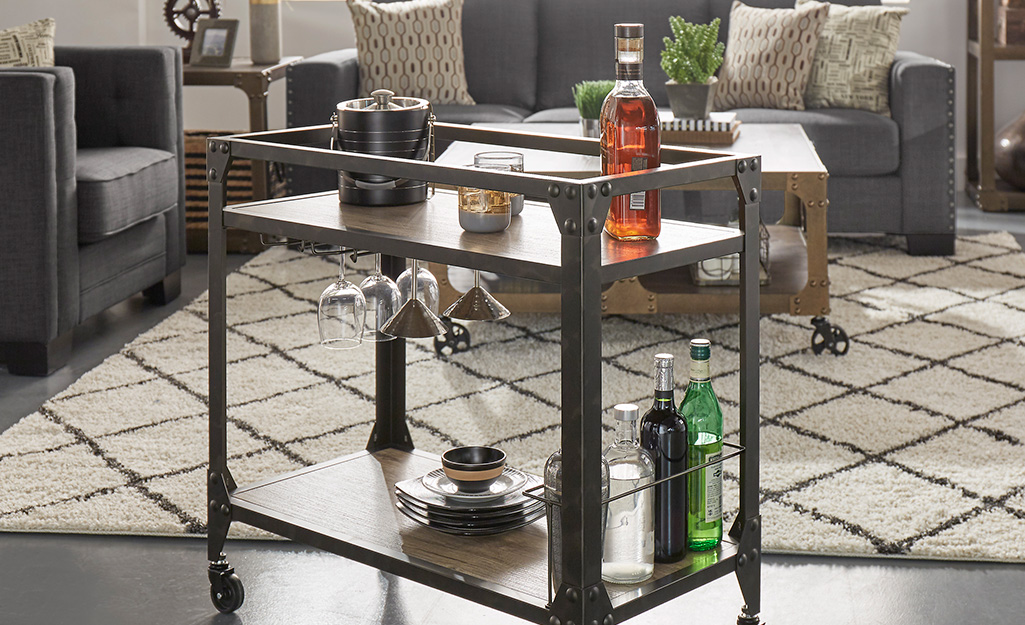 As with other furniture pieces, some bar carts have enough character to stand alone without decoration. A farmhouse bar cart or one with an industrial look become their own design element in a room and don't need much embellishment to have an impact.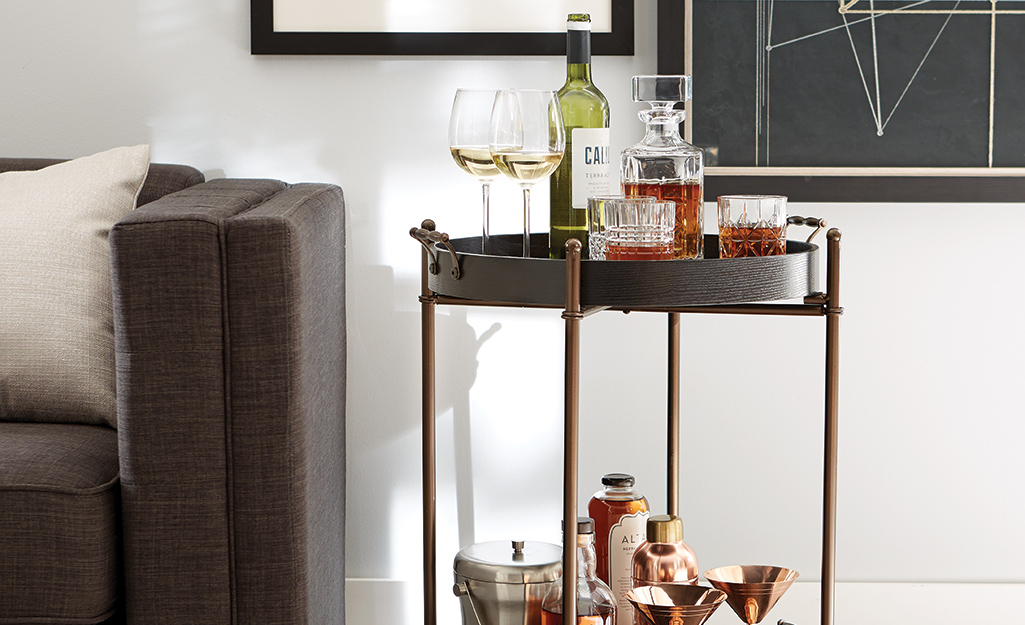 Keep up the theme and let bar accessories decorate a bar cart. The aesthetics of usable items such as decanters, shakers and ice buckets can add form and function to an already versatile bar cart.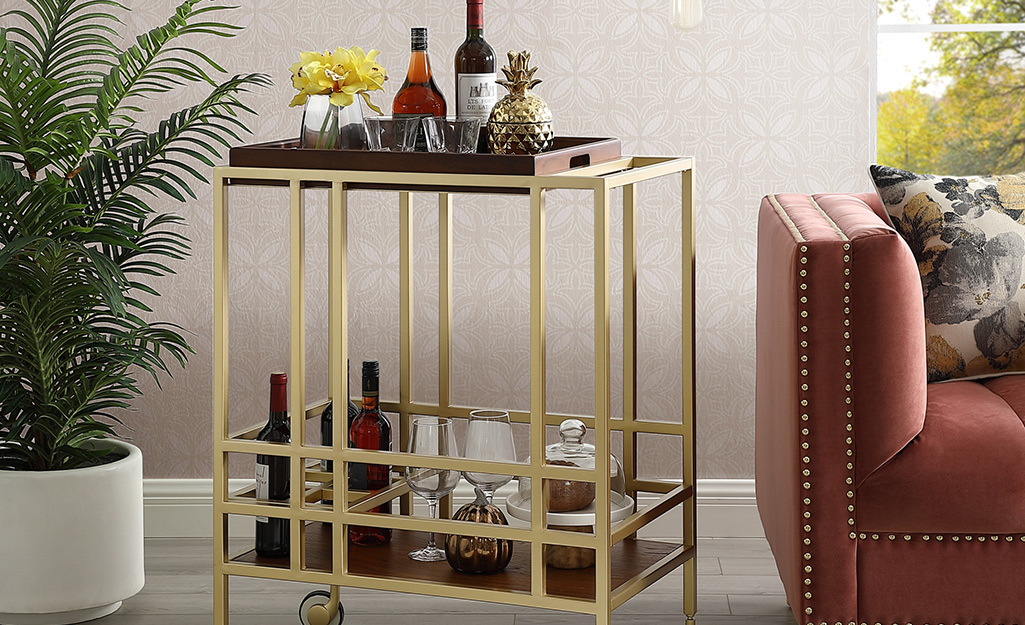 Add a trendy tray or multiple trays to create organization for barware on your cart and protect the bar's surface from spills or from beverage dispensers.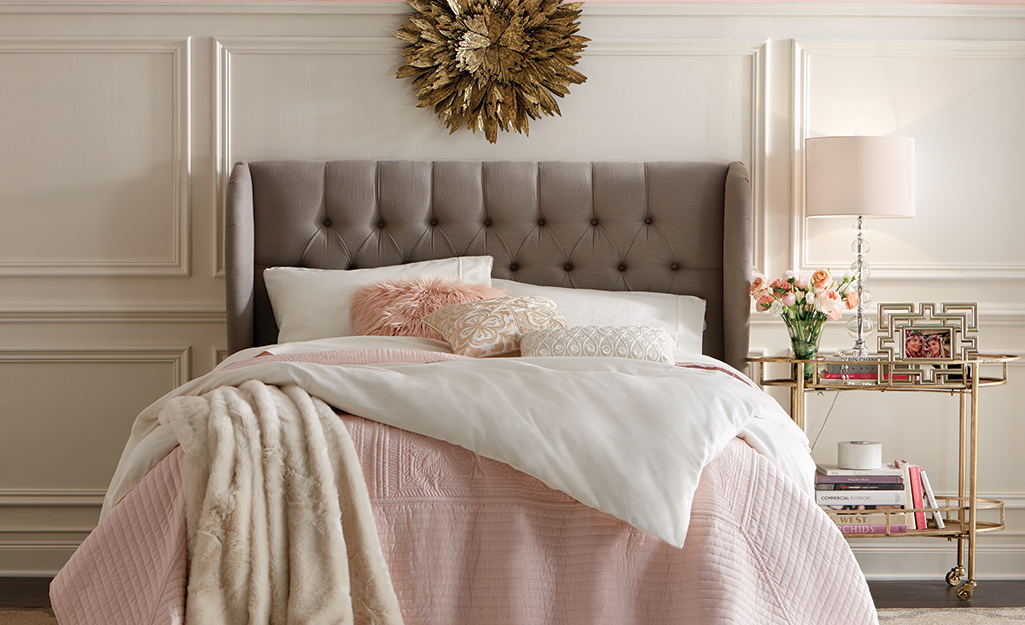 Bar cart decor ideas aren't limited to the entertaining areas of your home. Say "so long" to a traditional nightstand in the bedroom and decorate a four-wheeled wonder with good books, favorite photos, beautiful flowers and great art. When placed in the kitchen, a bar cart can be decorated with cookbooks or colorful dishes to add character to the room.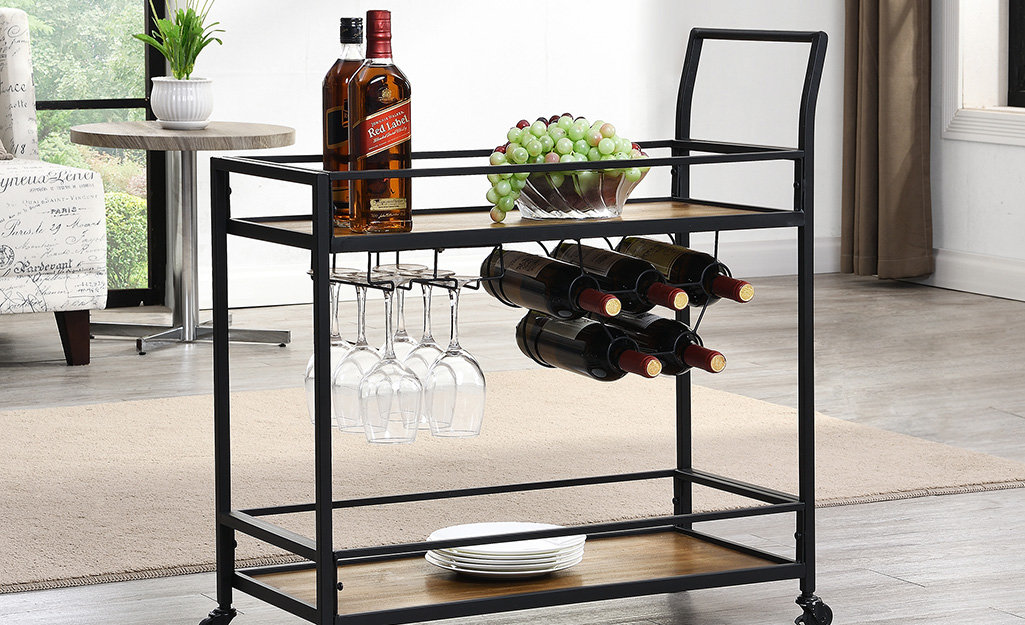 Display the artistic labels of wine bottles placed upright on the bar cart or arrange your collection in a shelf-top wine rack or one that's fixed to the cart itself. Under-shelf holders for wine glasses free up shelf space on the trolley and add visual interest.
Need accessories for styling a bar cart? The Home Depot Delivers. Just say, when, where and how.