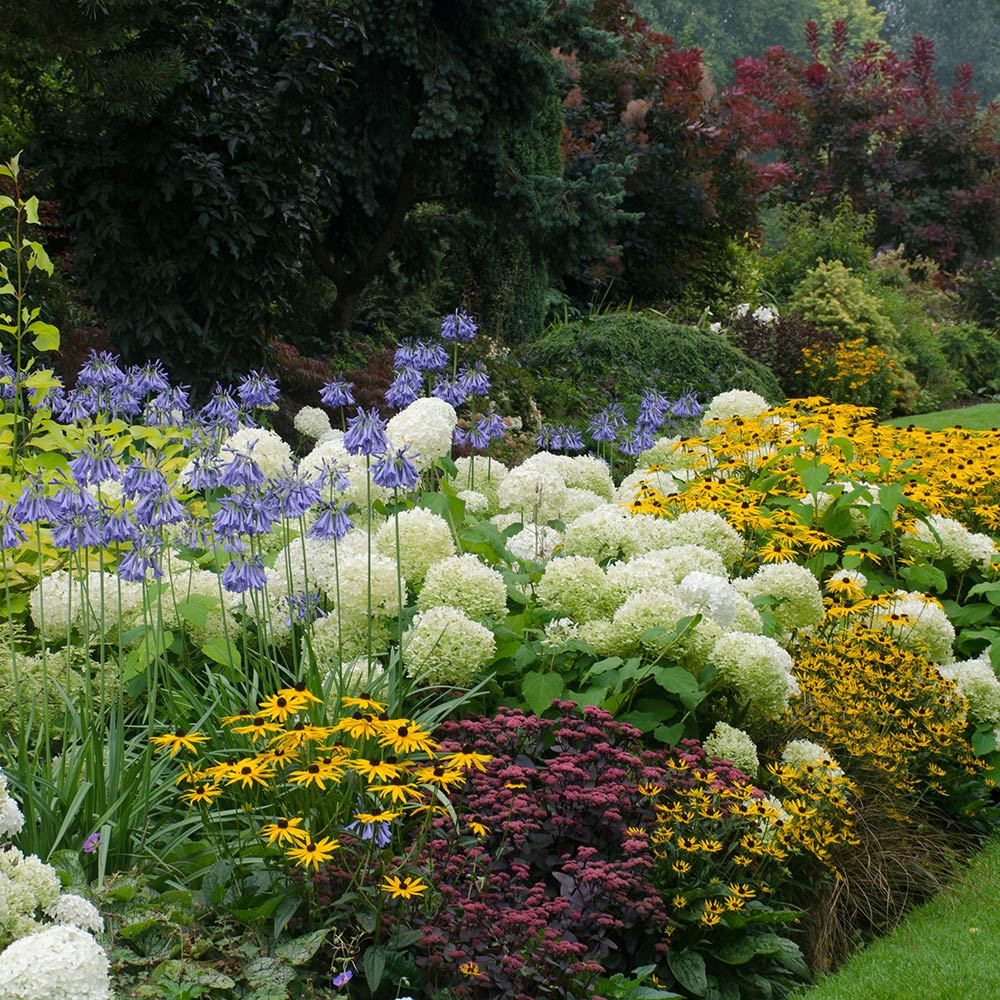 Add more to your landscape's display of autumn color with hardy perennials. When you plant vibrant perennials in late summer and fall, they're a cost-effective investment. They return year after year, whether in containers, a window box or under your mailbox.
Perennials are also low-maintenance. Many are low-water perennials that can tolerate drought and attract pollinators to your garden — but not deer or rabbits.
Fall is huge for decorating your outdoor space, and that includes plants and flowers. Bring bursts of orange, yellow and red, along with contrasting purple and white, to your flower bed. In spring, summer and fall, stretch creatively and pair hardy perennials with annuals like marigolds, zinnias, impatiens and lantana. 
Plant the following perennial favorites in full to part sun and add mulch to help retain moisture and protect them during winter. When they emerge in spring, feed the plants with a liquid all-purpose fertilizer every few weeks while they're growing. Many perennials benefit from a mid-season pruning to revitalize and refresh their shape. Just get a good pair of garden snips and give them a good trim.
Incorporating colorful perennials in fall means you're all set in your garden. Plant them in containers this year so you can transplant them to your garden next year for more seasons of bloom.
Whether you need the right plants, seeds or potting soil, The Home Depot delivers online orders when and where you need them.
Explore More on homedepot.com