Ideas & Inspiration
Best Hardy Perennials to Plant in Fall
Add more to your landscape's display of autumn color with hardy perennials. When you plant vibrant perennials in late summer and fall, they're a cost-effective investment. They return year after year, whether in containers, a window box or under your mailbox.
Perennials are also low-maintenance. Many are low-water perennials that can tolerate drought and attract pollinators to your garden — but not deer or rabbits.
Fall is huge for decorating your outdoor space, and that includes plants and flowers. Bring bursts of orange, yellow and red, along with contrasting purple and white, to your flower bed. In spring, summer and fall, stretch creatively and pair hardy perennials with annuals like marigolds, zinnias, impatiens and lantana.
Plant the following perennial favorites in full to part sun and add mulch to help retain moisture and protect them during winter. When they emerge in spring, feed the plants with a liquid all-purpose fertilizer every few weeks while they're growing. Many perennials benefit from a mid-season pruning to revitalize and refresh their shape. Just get a good pair of garden snips and give them a good trim.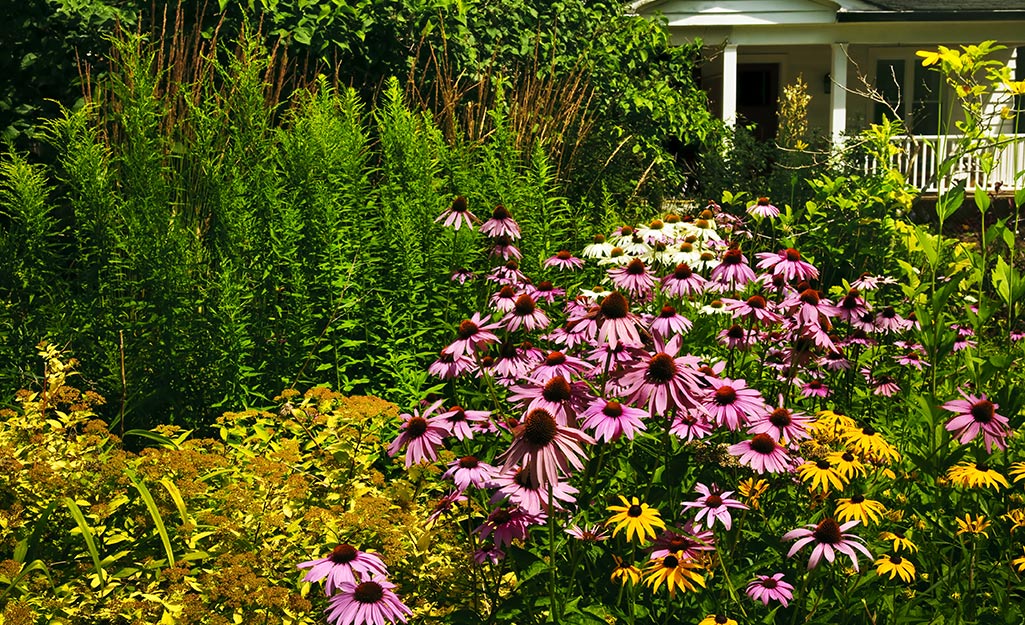 Coneflower, also called echinacea, need very little to thrive. Just plant where they will get six or more hours of sun and mulch to keep them moist during dry periods. Another plus: Coneflower forms clumps that can be divided after a few years. Look for fall flowers in yellow or warm up your garden with red or orange.
Plant coneflower in fall and you'll surely see birds nipping at their nectar. Leave the dried seed heads after frost so birds can feed on them through winter.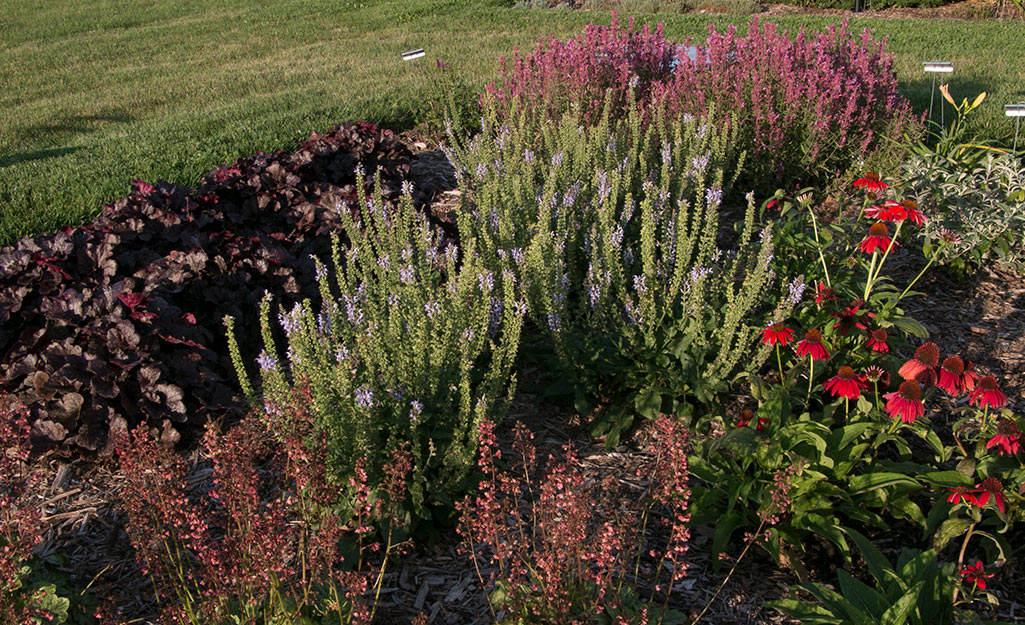 The purple-blue plumes of perennial salvia look striking in any garden.
Aim for salvias that specify 'perennial' in the description because many come in annual varieties, too. Plant in part sun to light shade on the edge of the border so you can deadhead spent blooms as needed. Salvias are pollinator magnets, too.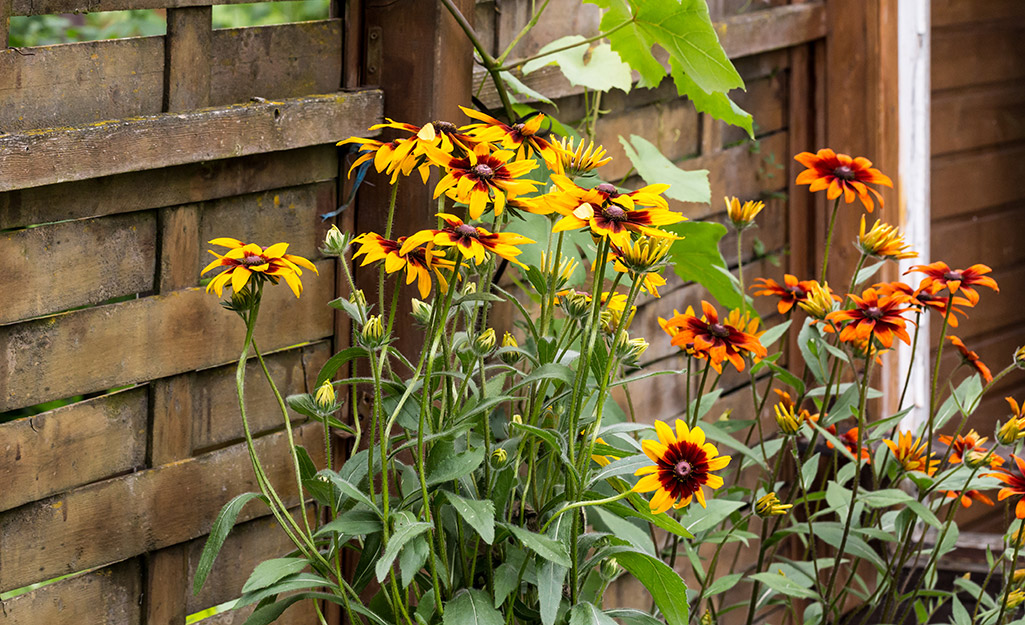 Looking for sizzle in your garden this fall? Consider gaillardia or the blanket flower, as it's commonly known. They're so low-maintenance that few diseases or pests ever bother them.
This hardy perennial is daisy-like in appearance and boasts a long blooming season. Deer seldom nibble on gaillardia. Plant in full sun.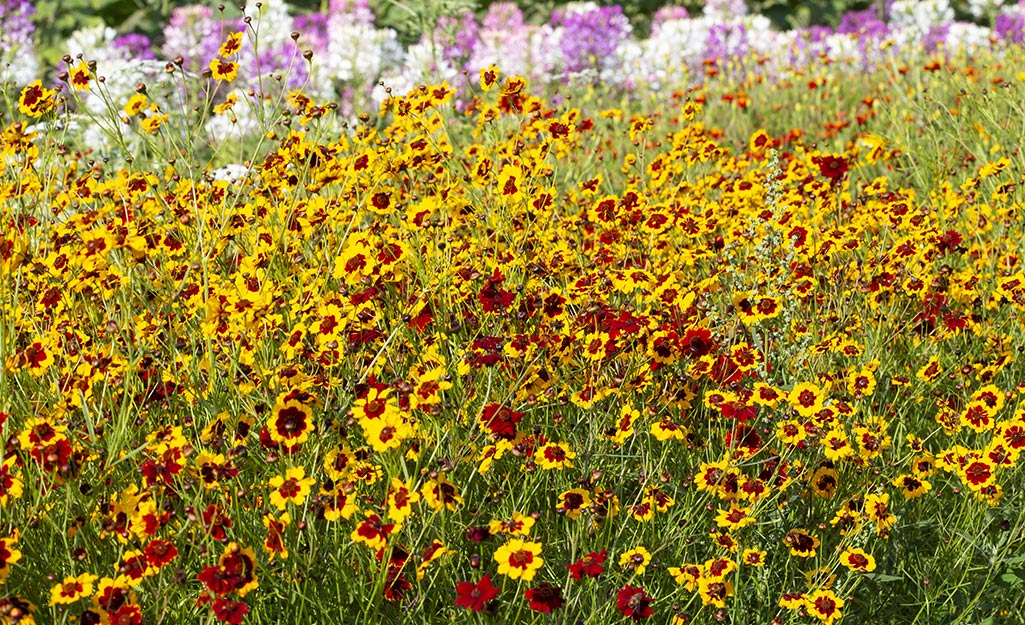 Coreopsis is a drought-friendly perennial that brings pretty blooms and wispy foliage. Coreopsis grows well almost anywhere, including in the hellstrip, or the space between the sidewalk and the street. Plant in full sun. Learn more about hellstrip gardening.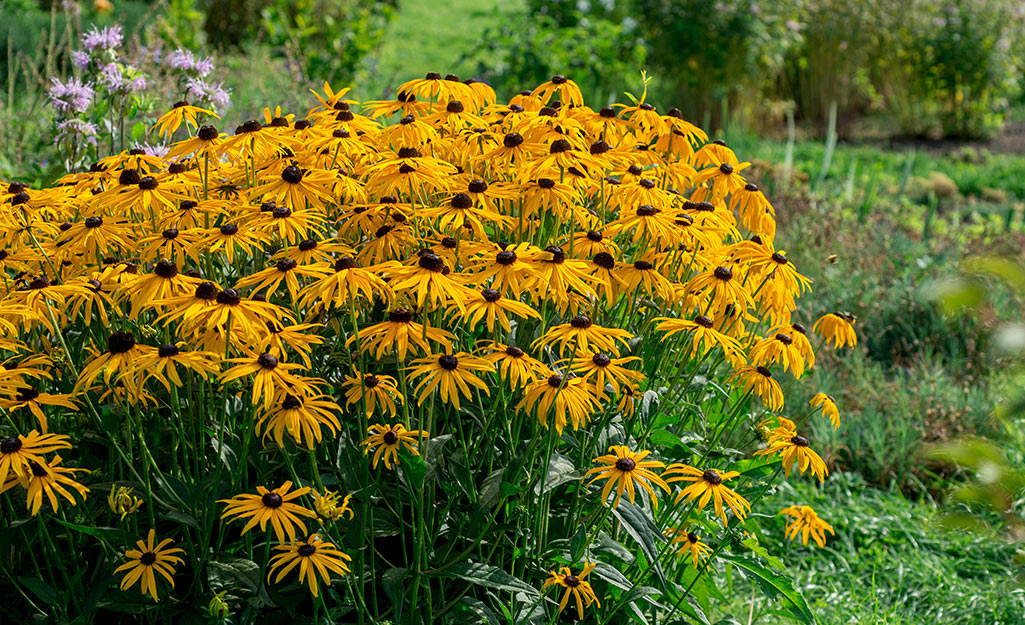 Known commonly as black-eyed Susan, rudbeckia is one of those reliable flowers that you'll want growing in your garden.
In the fall, look for the 'Denver Daisy' variety with its yellow and deep scarlet petals. It looks like a sunflower, but it's not. Once the flowers mature, they're deer-resistant. Plant in full sun.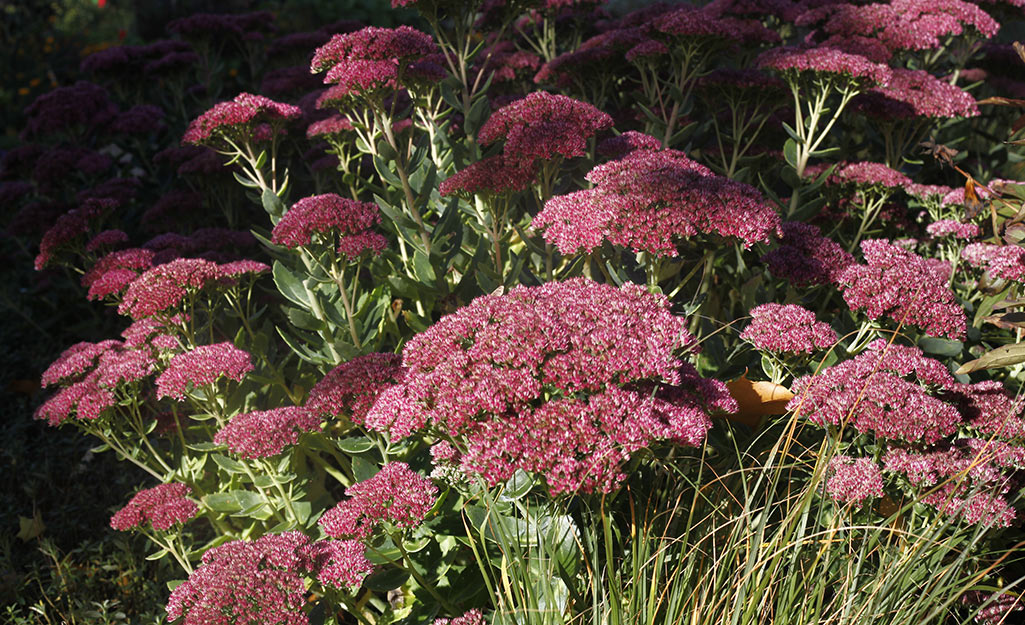 Sedum is one of those easy-going perennials that you could step on and it will still grow back. Look for stonecrop 'Autumn Joy' in fall, and the improved variety 'Autumn Fire.' Another plus: It easily separates and transplants.
Plant sedum and watch it take off in your garden. Plant in sun to part shade.
Incorporating colorful perennials in fall means you're all set in your garden. If you've planted them in containers, you could even transplant them to the garden next year for more seasons of bloom.
Whether you need the right plants, seeds or potting soil, The Home Depot delivers online orders when and where you need them.