Ideas & Inspiration
Best Office Paint Colors for Productivity & Focus
The best office paint colors are blue and green. In monochromatic testing rooms, blue and green were both shown to increase concentration and innovation while decreasing stress. They are ideal colors for commercial spaces to keep staff focused, comfortable and alert.
The least effective office wall colors are white and yellow. Studies have shown that participants made more errors while working in all white rooms. Yellow increases anxiety and frustration, and employees and customers are more likely to lose their composure.
Choose a color that is invigorating without being overwhelming. Blue hues encourage concentration, and this bright blue pairs well with grey or orange accents to provide productive energy. It is a good choice for commercial offices and healthcare environments where attention is crucial to job performance.
Channel peace, harmony and creativity with this deep green. Green reduces anxiety and eyestrain. Fast-paced professional environments can reap the calming effects of a deep green. Shades of green are especially appropriate for writers, designers and other creative employees.
Evoke positivity and confidence with this purple-grey color. Greys are relaxed, blank spaces that create distraction-free environments, but too much grey correlates with dissatisfaction among staff. The addition of a purple hue to this color gives it enough vibrancy for a study or office.
Combine sleek grey tones with blues for a stylish, impressive office. Grey enlarges spaces and gives the perception of modern business. Soft greys also give the eyes a place to rest if you have staff who spend most of the day on computers. Add color to a grey office with décor, furniture and accent walls to create a tranquil but attractive space.
USE THE LIGHTS
Off-white paints look dreary under fluorescent tubes, but give your office a warm glow in natural sunlight. This is because the fluorescent lights used in most offices are cool toned and blue tinged.
Think about how the paint color you choose will look under the lights in your office. Cool lighting will enhance cool colors where warm colors will look best under warm lighting.
TAKE ADVANTAGE OF SAVINGS
Save on paints, stains and primers with a free Pro Xtra account. With pro-exclusive paint rewards, you can save up to 20 percent on the supplies you need to repaint your office.
The more paints you buy, the more you save. Pros are automatically qualified for Pro Xtra Paint Rewards.
PICK A GLOSSY FINISH
Offices are high-traffic areas, so pick a finish that resists wear. High-gloss and semi-gloss paints are more likely to stand up to stains and scratches. Your investment will last longer, and your paint will look clean.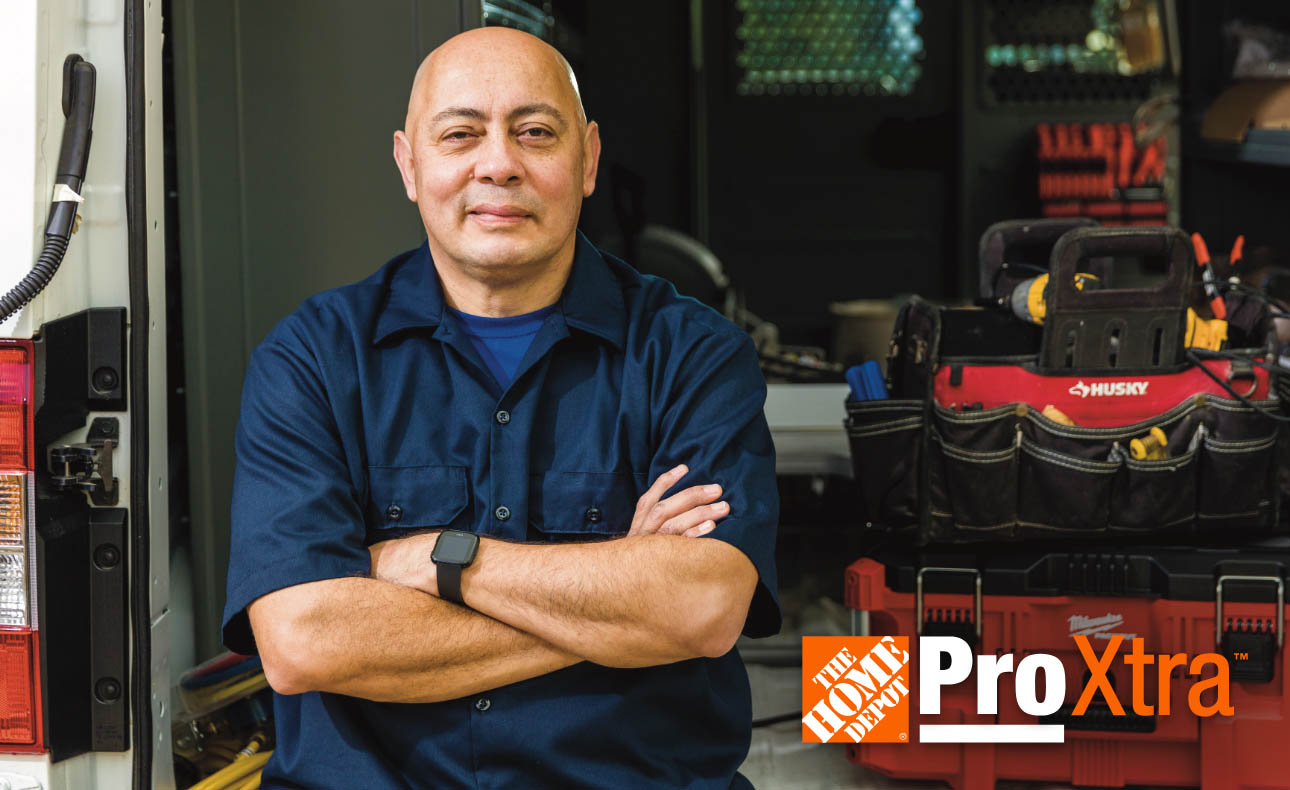 Be more competitive and boost your bottom line with Pro Xtra, The Home Depot's free loyalty program built for Pros. Sign up today to access the enhanced Pro Online Experience, a digital toolbox built with the online business tools and time-saving features Pros need.
University of Texas at Austin School of Architecture, "Color and Visual Comfort."