Ideas & Inspiration
Closet Organization Ideas
Reduce clutter and increase storage space in your closet by adding a few closet organization elements. This guide will walk you through your closet storage options, including boxes, door bags, shoe racks and other ways to organize your closet.
Tip: Measure your space first to ensure your new shelving and accessories will fit.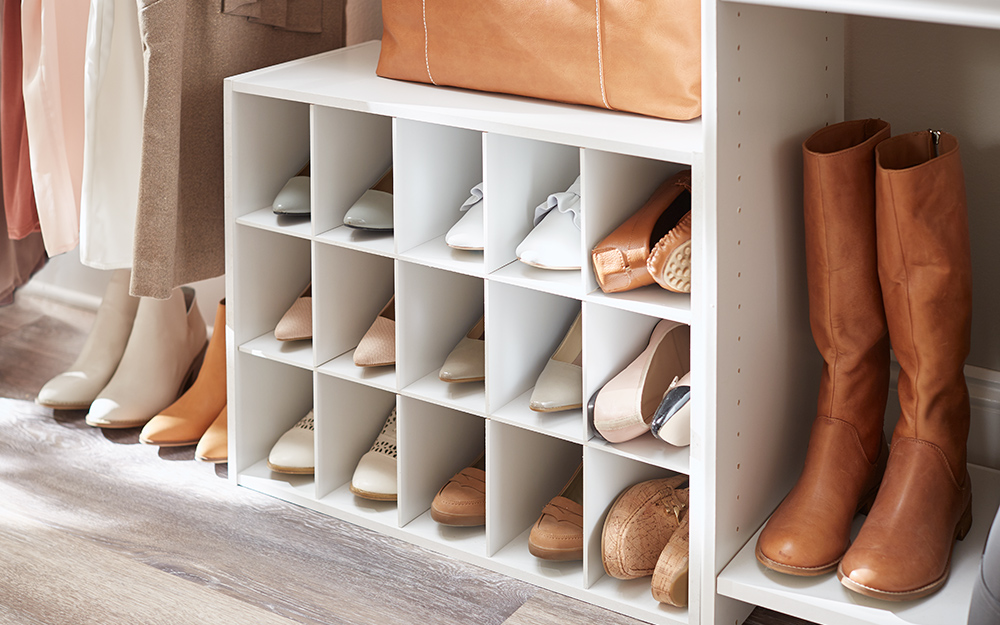 Shelves are available in wood and ventilated wire. Shoe bags are a great option if you need small closet organization ideas. They maximize your space by using the back of the closet door and can hold a dozen or more pairs of shoes.
Wood shelves provide sturdy, flat surfaces that are ideal for storing small or oddly shaped items.
Ventilated wire shelves allow air to pass through so clothes and linens can breathe.
Use adjustable shelves to customize your closet's storage space.
Shoes can be placed on shelves or in shoe storage bags and hung on the backs of your closet door. If you prefer shoe racks, look for a slanted platform that displays your shoes at the same level for easy access.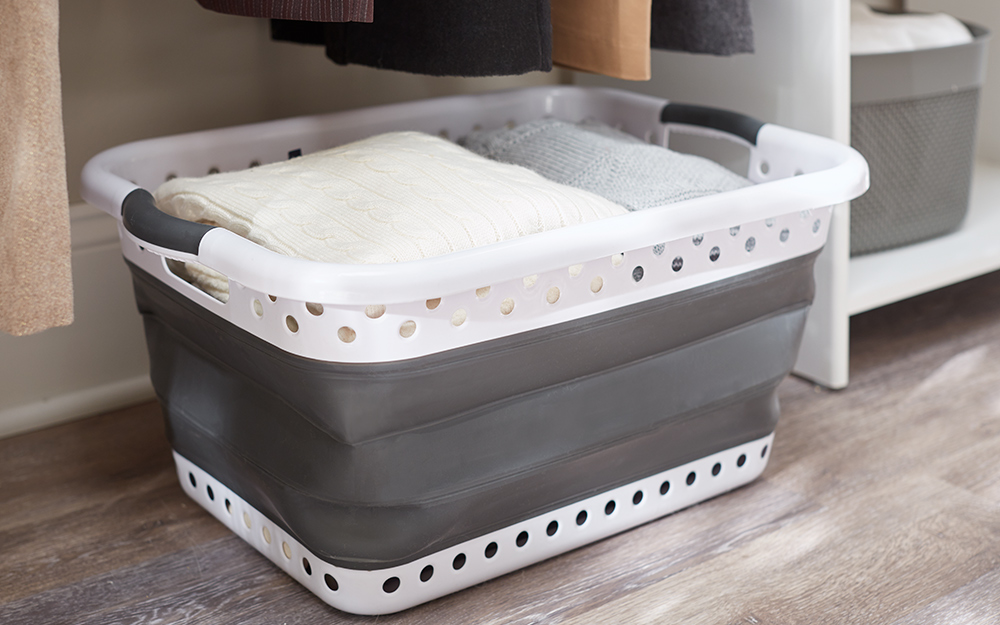 Bins and baskets are available in a variety of sizes and designs. Some containers are even collapsible for easy storage when not in use.
Collapsible canvas boxes provide both style and storage utility.
Stackable boxes maximize space all the way up to the ceiling.
Mesh hampers and laundry bags allow clothes to breathe.
Vacuum-sealable bags are ideal for storing linens in smaller closets.
Tip: Line baskets with fabric to reduce the chances of snagging clothing and linen.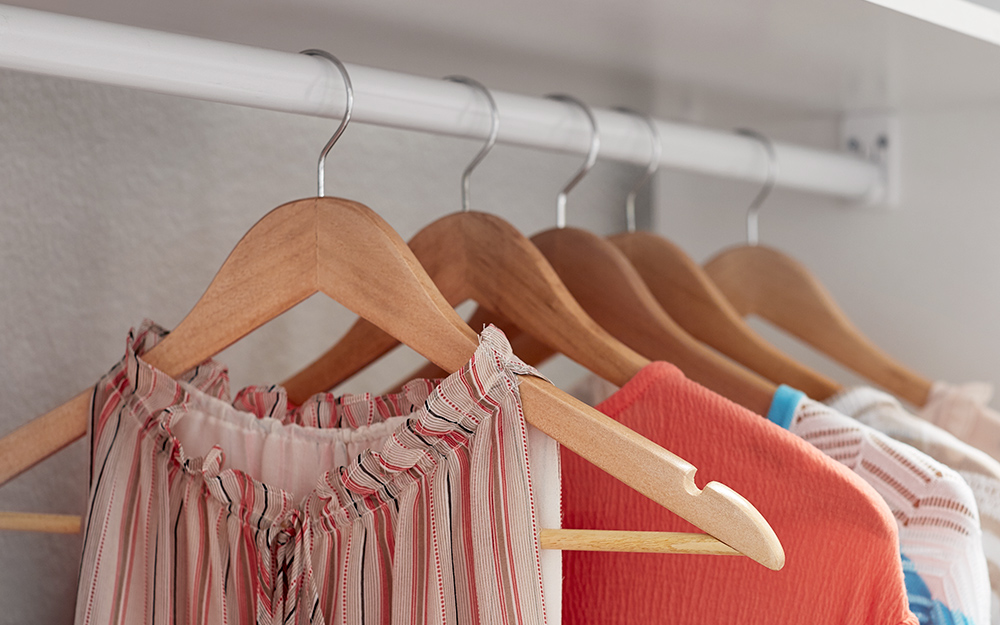 Install one rod toward the top of the closet and another in the middle to provide two levels of hanging space for shirts, sweaters and other short garments.
Add a tie and belt organizer to your closet to avoid a tangled mess.
Panels with multiple hooks are ideal for use in coat closets.
Expandable rods and shelves give you the ability to reconfigure your closet as your storage needs change.
Some shelves can also be moved up and down, further increasing versatility.
Tip: Use wood or padded hangers to help garments retain their shape.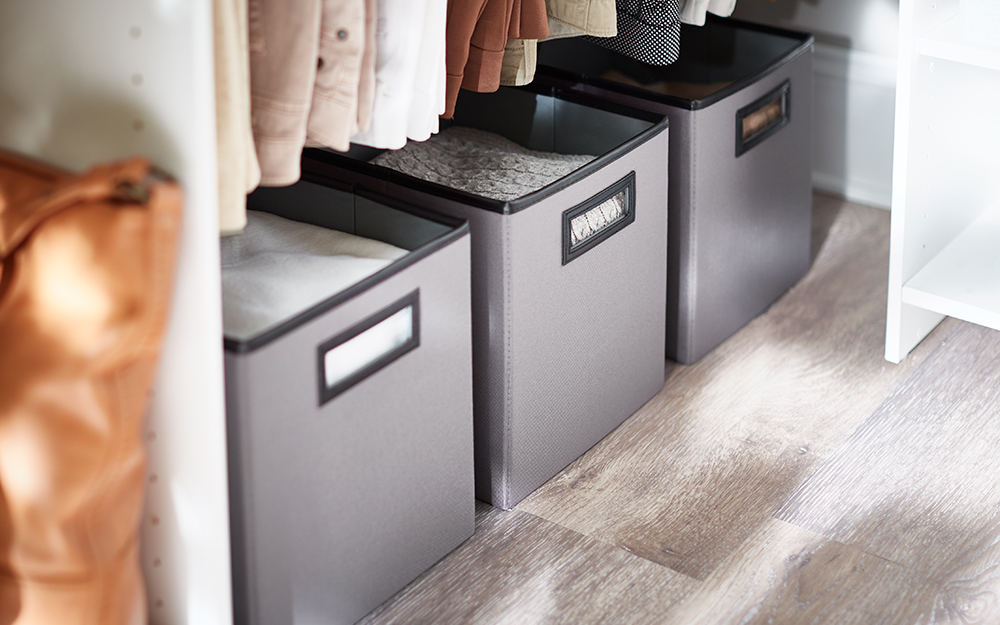 Clothes and Linens
Bags
Hampers
Hangers
Hooks
Shelves
Benefits and Points to Consider:
Wood and padded hangers help clothes retain shape
Hampers and bags are ideal for dirty clothes
Wire shelves let linens breathe
Shoes
Door bags
Platforms
Racks
Shelves
Benefits and Points to Consider
Door bags maximize space
Platforms allow shoes to be displayed
Avoid placing shoes on wire shelves above clothing to prevent soiling
Miscellaneous Items
Baskets
Bins
Boxes
Shelves
Benefits and Points to Consider
Solid shelves are ideal for storing a wide range of items
Collapsible boxes and bins save space when not in use
Use small baskets for items such as accessories, keys and lint rollers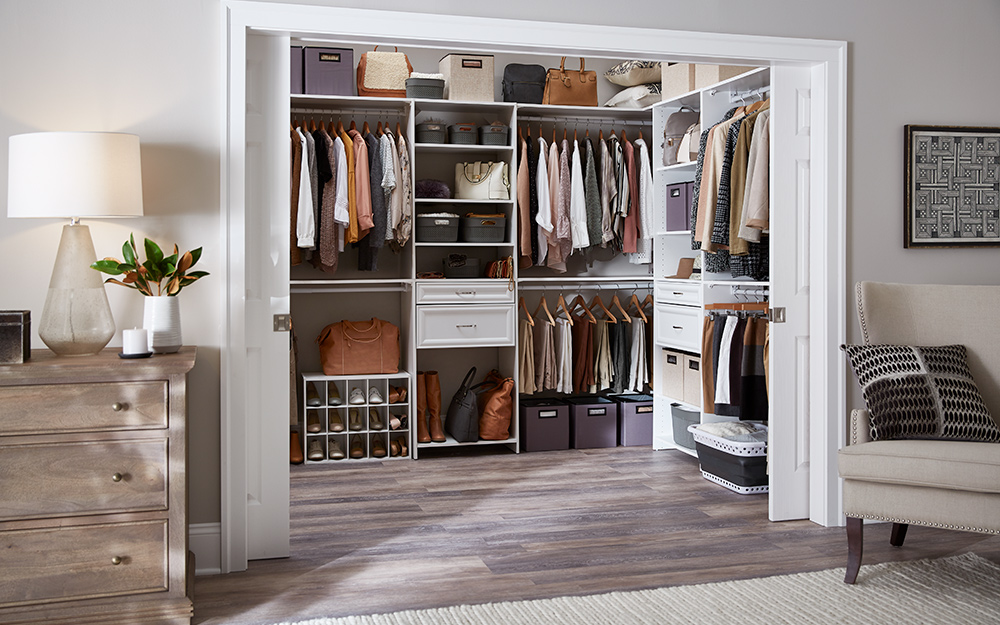 To make your closet storage ideas a reality, select a base piece and add accessories and components from there.
Be cautious when placing hooks and avoid putting them in an area where they can easily snag clothing when you reach into the closet.
Shelves that are unattached to the wall on one side leave room for taller items or stacked boxes.
Split the closet in half with a series of narrow shelves and install two rods on one side for hanging shorter items and one rod on the other side for longer items if you're in need of extra space for clothing.
Use pre-configured shelves and railings to minimize the need for precise measurements.
Use cedar panels or blocks to repel bugs and keep your closet smelling fresh.
Utilize the backside of your closet door for extra space.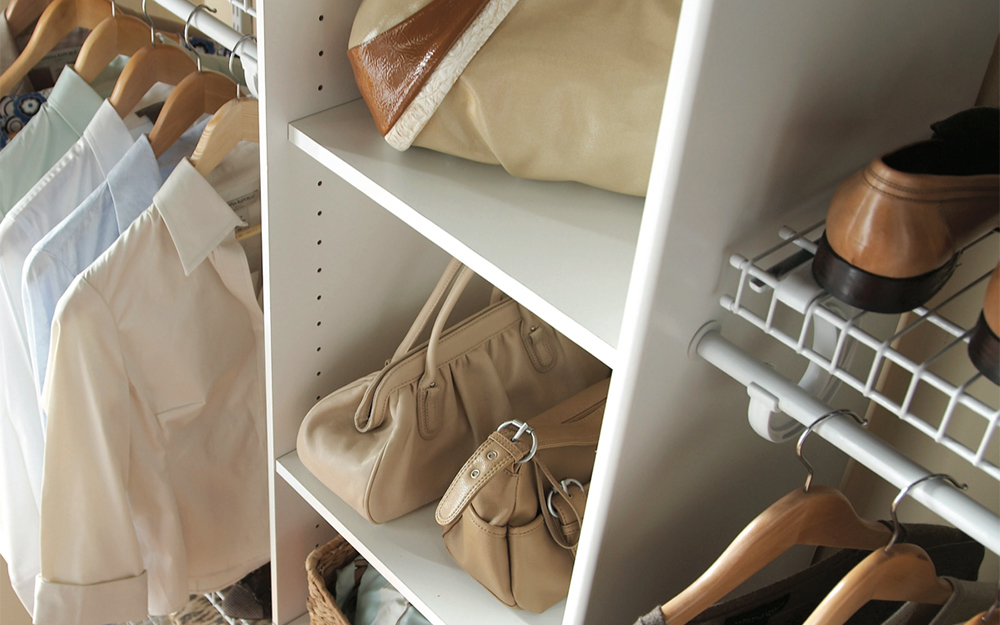 Maximize your space with double door storage cabinets. These fit perfectly atop modular cabinets and shelves in the same collection. Install each element as needed for hanging and display pieces.
Get creative with your closet design style by using magazine holders for storing small clutches and coin purses. Paper towel holders can be used to keep your watches on display.
In walk-in closets, use hooks or rods for hanging accessories like handbags, hats and scarves to make the most of your wall space or top shelves.
For more small closet ideas, see our guide on How to Build Your Own Closet Storage.
Need help identifying a tool or material for closet organization? Find products fast with image search in The Home Depot app. Snap a picture of an item you like and we'll show you similar products.