Ideas & Inspiration
Container Garden Fillers for Shade
Container gardens pack a lot of punch in a planter. When you choose plants following the Thriller-Filler-Spiller formula, you can create show-stopping container gardens. Follow our tips for successful container planting and begin with the Thriller element. Then, it's time to add the Filler. The filler gives body to the design, filling the space between the tall Thriller and the trailing Spiller.
Annual bedding plants are natural fillers. They add pops of color to your display. In cooler zones, herbs like parsley, thyme and small rosemary plants can be tucked in as accents.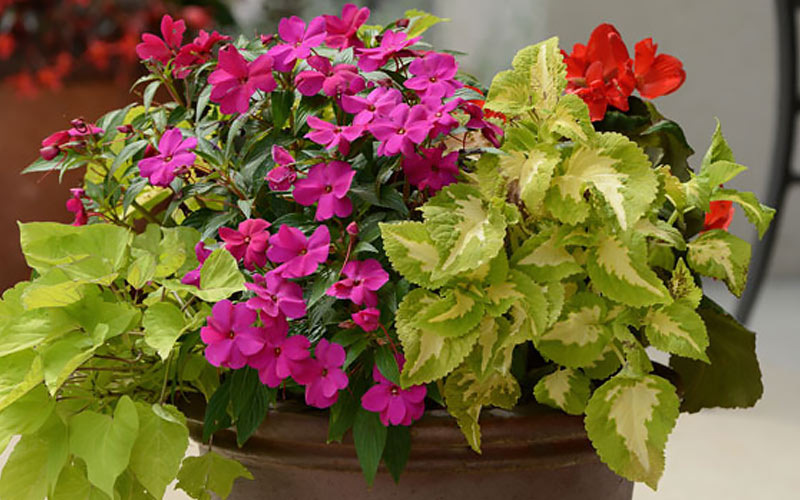 Impatiens in hot and cool shades of pink, purple and red provide contrast to chartreuse coleus and sweet potato vine in the combination above. Impatiens bloom from early spring through the first hard frost. By nature, they are a very orderly plant and they don't need requiring much deadheading. If your container will be in full sun, look for Sunpatiens plant tags, as these varieties thrive in the sun.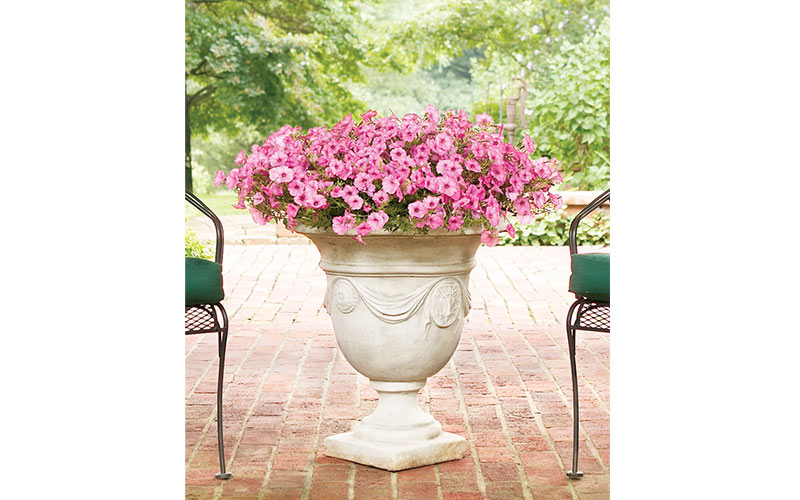 Proven Winners' sun-loving petunia is slightly mounded and a vigorous grower. This colorful and versatile performer can be a filler or spiller in a container. Look for more supertunias in Think Pink Flowers in Your Spring Garden.
Use filler plants to bulk up a container garden design. Narrow your choice of filler based on the sun levels the container will get. Then, look at how it will play with the thriller and spiller elements of your design. Many varieties of great filler plants come in a range of colors that will brighten any display.