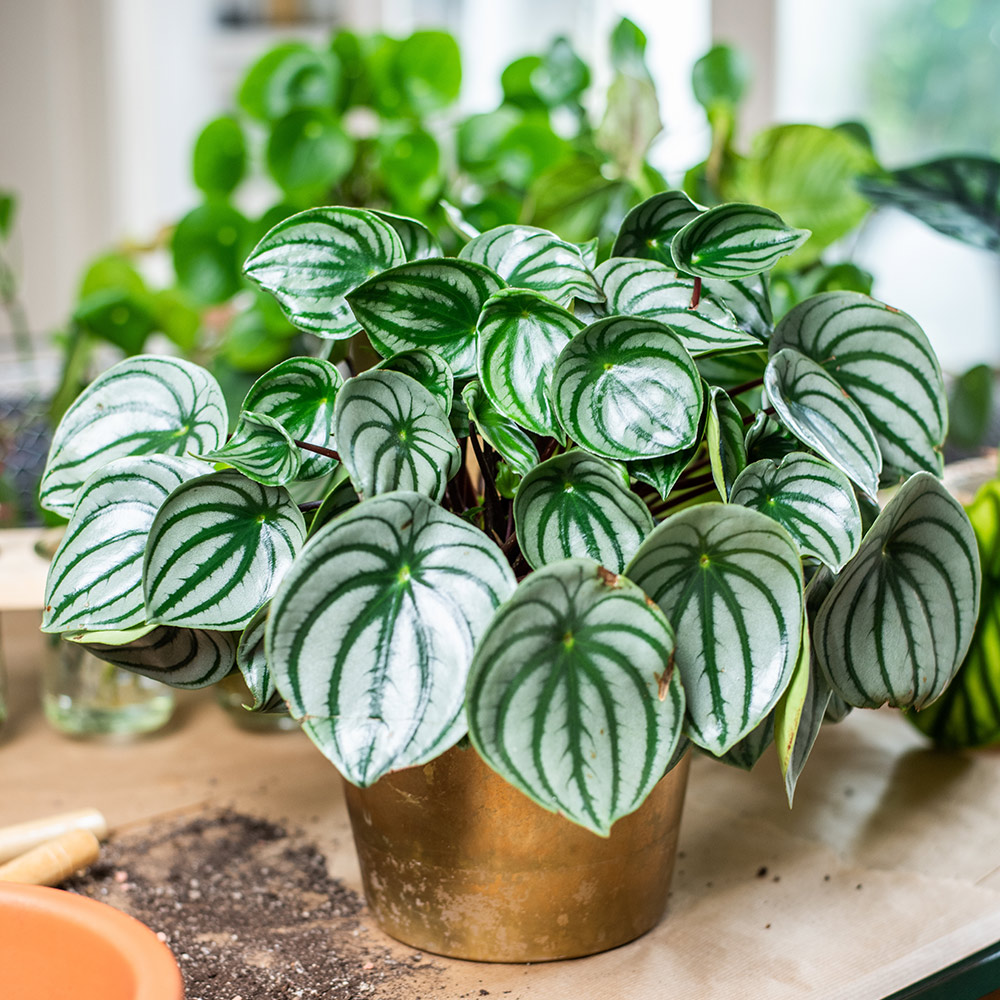 Discover new stars for your garden when you try the Plants of the Year selected by the National Garden Bureau. Each year, the marketing arm of the horticulture industry selects an annual, a perennial, a vegetable, a bulb and a shrub to promote, with the goal of educating home gardeners about the variety of plants available in garden centers. This year, they're adding a houseplant pick to the lineup.
The 2022 plants of year are peperomia, gladiolus, lilac, phlox, salad greens and verbena. Read on for more details about how to add these easy-to-grow plants to your garden space.
Houseplant of the Year: Peperomia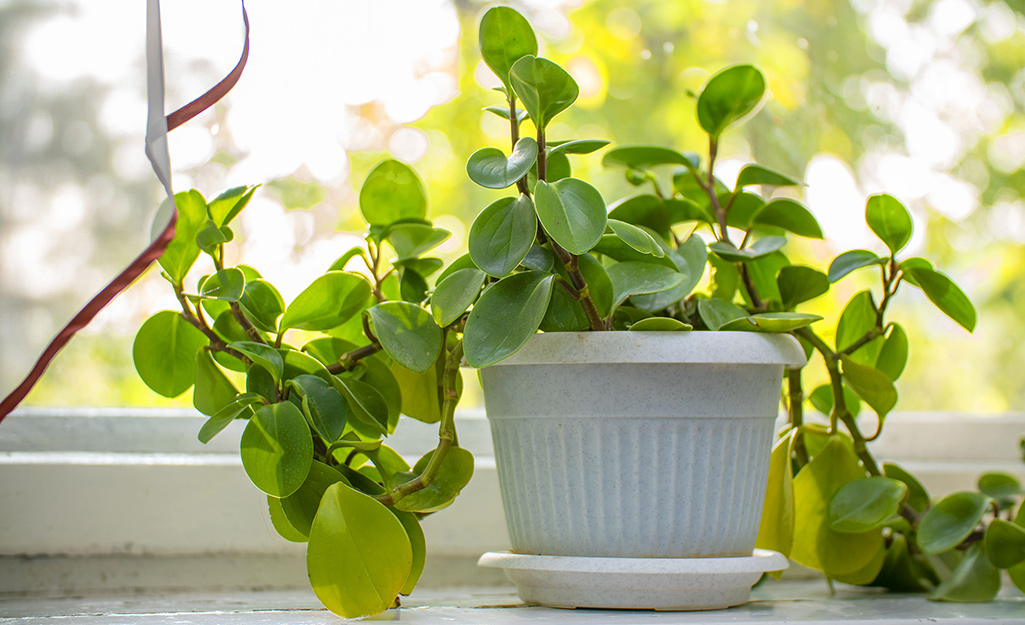 NGB's first-ever houseplant of the year pick is peperomia, a low-light, low-maintenance favorite. Peperomia are tropical plants with smooth, rippled or shiny leaves that come in colors like red, green, purple, gray and cream. 
In your home, peperomia is a compact plant, growing between 12 and 18 inches tall. Learn more about peperomia.
Peperomia is a good choice for terrariums. Plant them with coarse well-drained soil.
Peperomia is a small space favorite because it likes tight spaces. Repotting isn't a necessity with these plants.
For healthy plants, let the top half of the soil dry out between waterings.
Peperomia will spice up your houseplant collection when you mix colors and textures.
Tip: Peperomia is from the same pepper family that provides the culinary pepper spice. However, peperomia plants are not for human or pet consumption.
Bulb of the Year: Gladiolus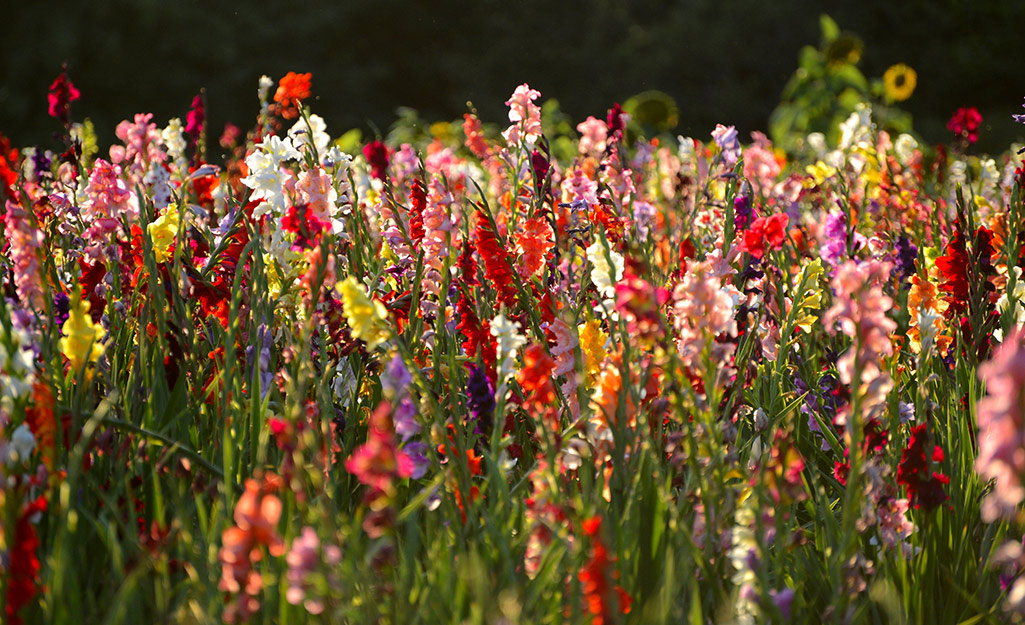 Gladiolus are home garden classics for a reason: these summer-blooming bulbs grow well in most climates coast-to-coast and produce colorful flower spikes that are gorgeous in the garden. Glads make excellent cut flowers for homegrown bouquets to keep and to share.
Gladiolus are native to Africa and areas around the Mediterranean. Beginning in the late 19th century, breeders started creating showy gladiolus to delight home gardeners, flower growers and floral designers.
A few facts about gladiolus:
Gladioli are not actually bulbs, but corms, like crocus.
They grow up to 4 feet tall and are perfect for floral arrangements.
The funnel-shaped flowers are clustered on one side of the stem.
Support the long stems with bamboo canes.
Glads need well-drained soil and full sun. Place them in the back of the border or in a cutting garden. They're summer bloomers, so get them planted as soon as the soil is workable in spring after the final frost. For successive blooms, stagger plantings 10 to 14 days apart. Flowers will open about 80 days after planting.
Shrub of the Year: Lilac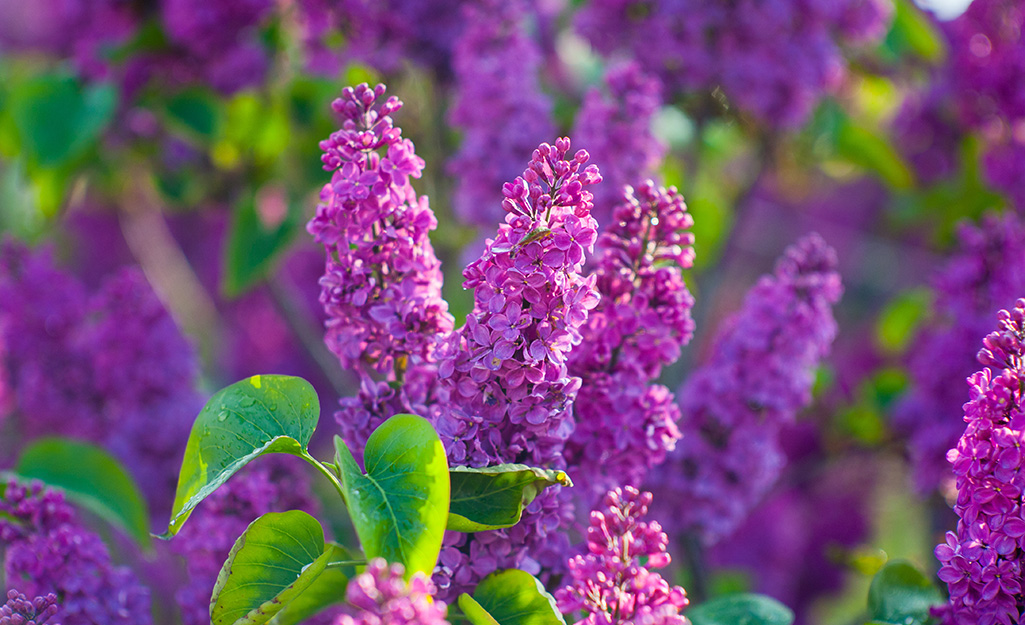 Fragrant lilac shrubs are beloved for their toughness and reliability and colorful variations. You may think of lilacs as lavender-hued, but modern breeders have turned out lilacs in hues of red, pink, blue, yellow, cream and white.
Lilacs are not necessarily old-fashioned, they are classic and long-living. Lilac shrubs can grow for more than 100 years. 
In addition to expanding the color palette, breeders have developed varieties that are heat and humidity tolerant to hardiness zone 8. New compact varieties are ideal for small garden spaces that can't handle a soaring traditional lilac. The compact lilacs grow 2 to 3 feet high and 3 feet wide.
Here's more info on lilacs:
Purple lilacs are said to be the most fragrane.
Lilacs thrive in well-draining, slightly alkaline soil in a full sun site.
Prune mature lilacs by about a third to rejuvenate growth.
Perennial of the Year: Phlox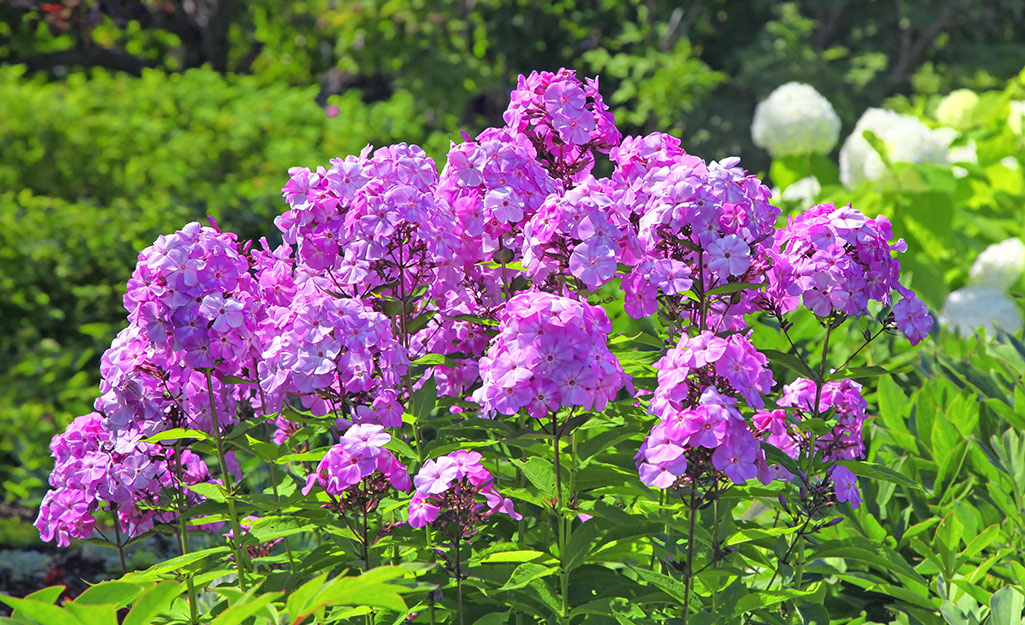 Phlox is a native perennial found in gardens and woodland meadows. Its vibrant colors and long-lasting blooms make it a popular favorite with gardeners and with pollinators. Garden phlox flowers come in white, pink, rose, red, magenta, purple and blue.
There are two types of phlox: spring bloomers and summer bloomers. The spring bloomers are creeping types that make effective groundcovers. The summer bloomers are the tall garden phlox and related varieties.
The summer-blooming phlox varieties are clump-forming perennials that bloom in mid-summer with large, rounded flower panicles on each stem.
Garden phlox likes moist, well-draining, rich soil and full sun. Some varieties will re-seed, making phlox a good choice for a wildflower meadow.
Tips for growing phlox:
Frequently water to help plants get established.
Water in the mornings and avoid getting the foliage wet. Phlox is susceptible to mildew.
Divide phlox every few years in fall to reinvigorate the plant.
Deadhead tall garden phlox to extend the bloom time.
Vegetable of the Year: Salad Greens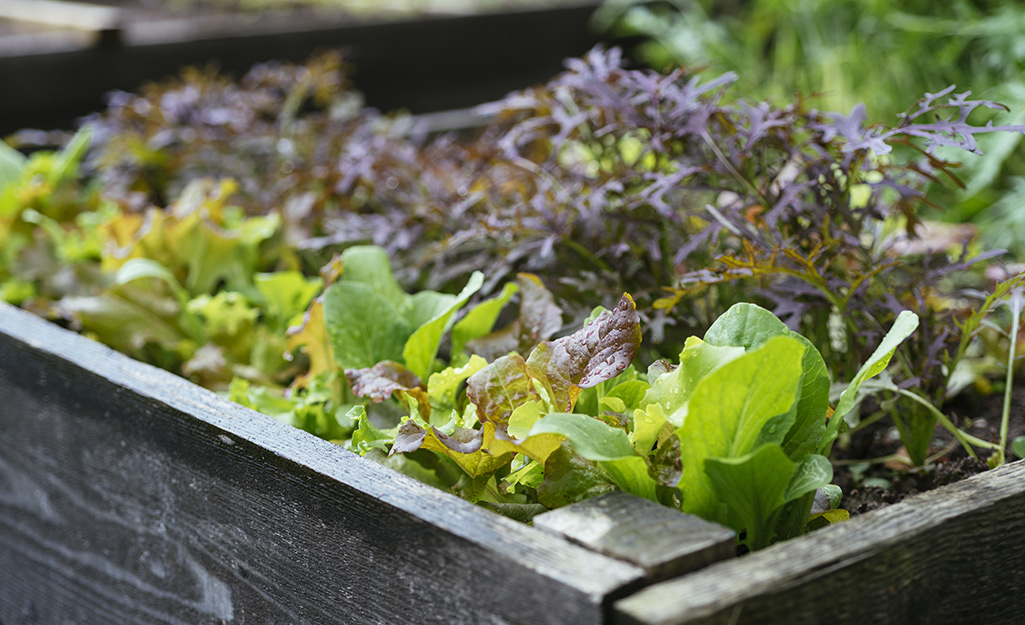 Tender leafy green vegetables are simple and satisfying to grow at home. They're a perfect starter vegetable that grows quickly from lettuce seed and makes tasty homemade salads.
Salad greens include lettuce, chicories like strong-flavored endive and radicchio, spinach, arugula, kale and mustard greens. The category also features Asian greens, chard, herbs like basil and dill, and the tops of tender greens like beets and turnips.
Most salad greens are grown from seed, and are ideal for raised garden beds. They don't like summer's heat, but will thrive in spring, fall and winter. It's a good idea to taste greens as they grow because the flavor changes due to temperature and maturity.
Tips for growing salad greens:
Choose a full sun site with well-draining soil. 
Grow from seedlings or direct sow seed in garden beds.
Thin seedlings for desired spacing. Mature heads require more room than baby lettuces.
Reseed every week for a continual salad harvest.
Annual of the Year: Verbena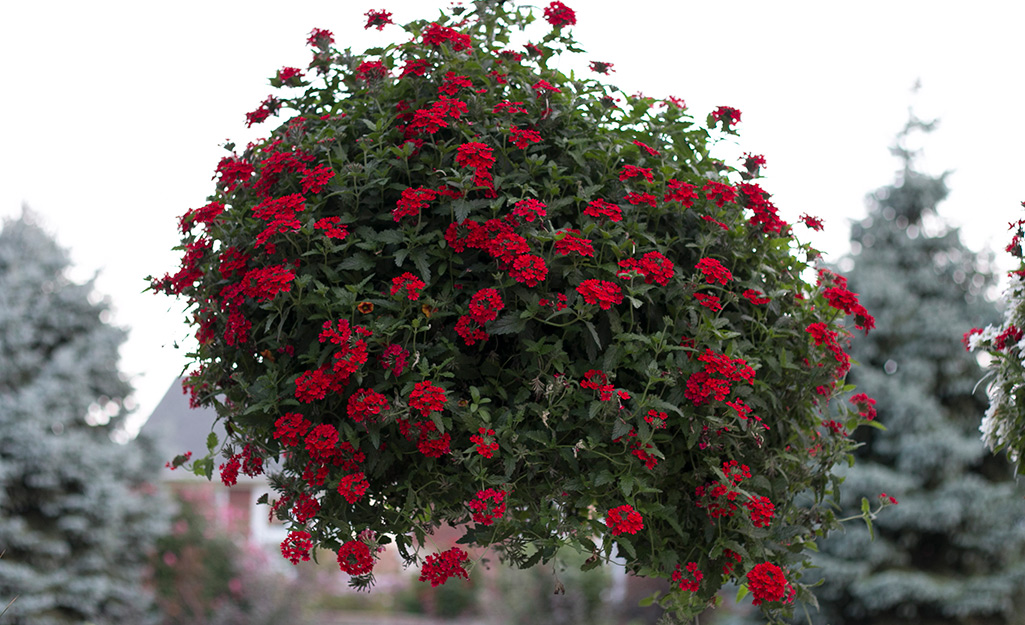 Brightly colored floral verbena is a garden superstar in the hottest days of summer. It's related to lemon verbena (usually grown as an herb) and heat-loving lantana.
Breeders have created verbena varieties that are drought and heat tolerant, and are resistant to powdery mildew. Look for verbenas in shades of blue, purple, white and pink.
This pollinator favorite attracts butterflies, bees, hummingbirds and moths, especially when grown in a hanging basket.
Tips for growing verbena:
It's drought-tolerant, but keep an eye on it in containers. Verbena can dry out fast.
Plant in well-draining soil in full sun. 
Deadhead blooms to encourage more growth.
Plants of the Year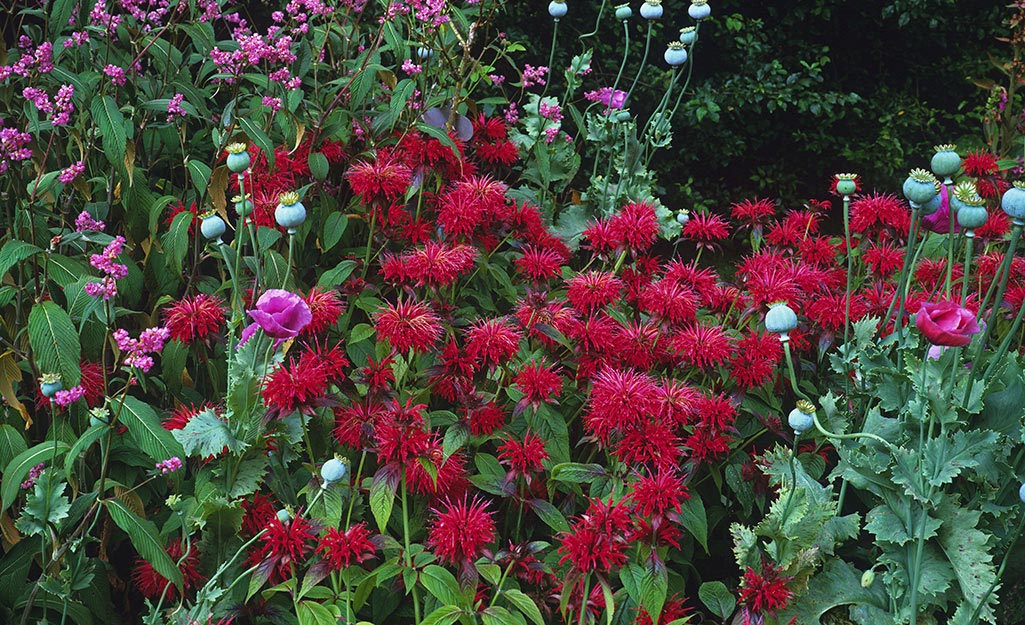 The 2022 Plants of the Year are the latest in the annual picks from the National Garden Bureau.
The 2021 crops:
Annual: Sunflower
Perennial: Monarda (bee balm)
Shrub: Hardy hibiscus
Bulb: Hyacinth
Vegetable: Green bean
The 2020 plants:
Annual: Lantana
Perennial: Lavender
Shrub: Hydrangea
Bulb: Iris
Vegetable: Corn
Whether you need the right plants, seeds or potting soil, The Home Depot delivers online orders when and where you need them.
Explore More on homedepot.com