Ideas & Inspiration
Discover and Grow These Plants in the New Year
Discover new stars for your garden when you try the Plants of the Year selected by the National Garden Bureau each year. Each year, the marketing arm of the horticulture industry selects an annual, a perennial, a vegetable, a bulb and a shrub to promote, with the goal of educating home gardeners about the variety of plants available in garden centers.
The 2021 crops are hyacinth, sunflower, beans, monarda (bee balm) and hardy hibiscus. They follow the 2020 crops: lantana, lavender, hydrangea, iris and corn.
Learn more about the gardening possibilities with the Plants of the Year.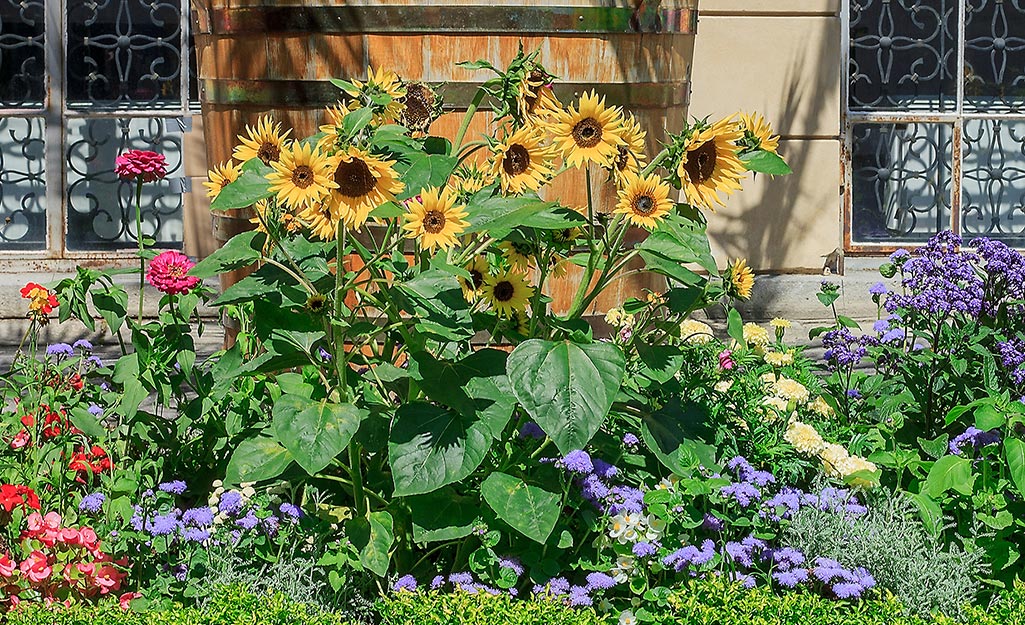 Sunflowers are easy to love and easy to grow. The bright yellow blooms are versatile, too, equally at home in the vegetable garden or flower bed. And you might think that all sunflowers tower on tall stalks, but there are plenty of dwarf varieties, too.
The tallest varieties, like 'American Giant,' 'Kong,' 'Mammoth' and 'Sunforest,' grow to 15 feet tall. Look for dwarf varieties like 'Smily,' 'Sunbuzz,' 'Suntastic' and 'Teddy Bear.'
Most sunflowers are annuals, but you can find perennial sunflower varieties as well. Sunflowers are popular in mass plantings. Look for single stem varieties for high-density plantings with consistently shaped flowers on tall stems. Sow seeds over successive weeks for continual blooms during the season.
Look for branching varieties that produce flowers on multiple shorter stems throughout the season. The branching types will keep you in sunflowers all summer long.
You can purchase sunflowers in nursery pots ready for planting in your garden, but they're easily and reliably grown from seed. In fact, the taller varieties have taproots for stabilization and will grow stronger when directly sown in your garden.
Sunflowers need full sun and a lot of it. Select a full-sun site that gets at least six to eight hours of sunlight, and amend the soil with organic compost for drainage.
Directly sow seeds in spring after the risk of frost has passed. You can also start the seeds indoors under grow lights and transplant into the garden when the soil warms. Follow package directions for sowing seeds. Learn more about your region's dates of first and last frost.
With their long stems and abundant blooms, sunflowers make excellent cut flowers. Learn more about growing sunflowers, including tips for extending their life as cut flowers, in this guide.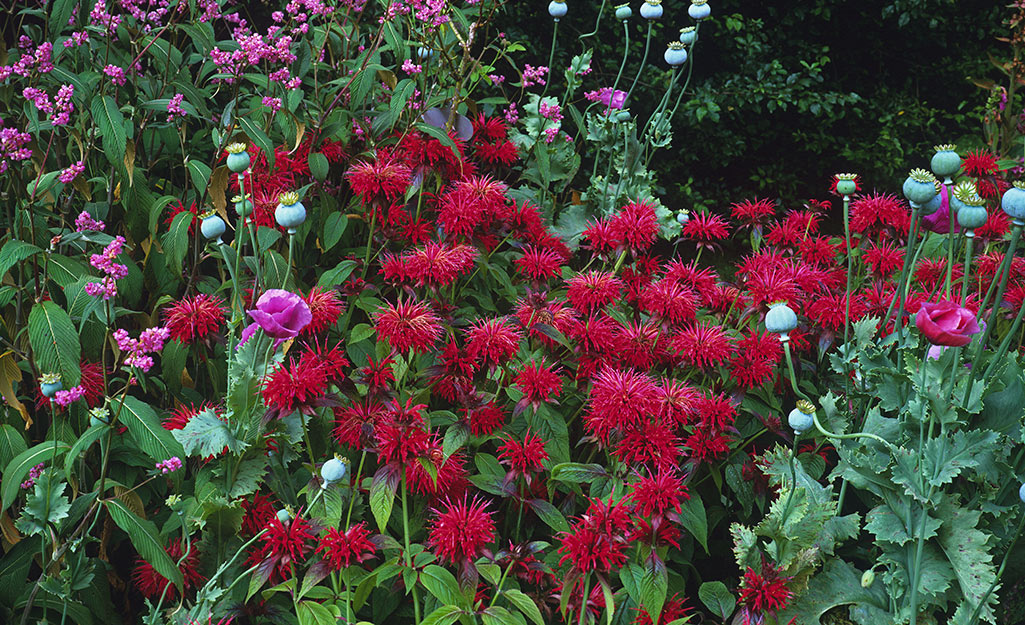 Monarda is one of those plants that more people should grow. Among its many assets are pretty flowers in shades of fuchsia, pink and red; drought tolerance, deer resistance and pollinator appeal. Its common name, bee balm, refers to the traditional use of monarda to soothe bee stings.
Bee balm is a member of the mint family, and that makes sense once you get a whiff of its brisk fragrance. And like mint, it's tough. Most varieties are perennial throughout the country, in zones 3 to 9. Learn more about your hardiness zone.
Monarda is a native plant to the U.S. Look for new improved varieties like 'Marshall's Delight,' 'Gardenview Scarlet' and 'Petite Delight' that are suited to ornamental gardens.
Growing tips:
Plant monarda in full sun, in average soil amended with organic compost.
When monarda emerges in spring, give the leaves a pinch to create a bushy shape in the plant. It can become unwieldy as it grows.
Companion plants in a perennial border are achillea, Agastache and phlox.
Monarda puts on a show in early summer, but when the flowers fade and the bees have enjoyed the blooms enough, trim the stems down to the base of the plant. Depending on the cultivator, you may get lucky and get a second flush of blooms later in the season.
At the end of the season, blanket with mulch. Early the next spring, trim back any dead stems, refresh with a dressing of organic compost and enjoy all over again.
Harvest your organic bee balm leaves for tea. Learn how to brew the leaves for tea.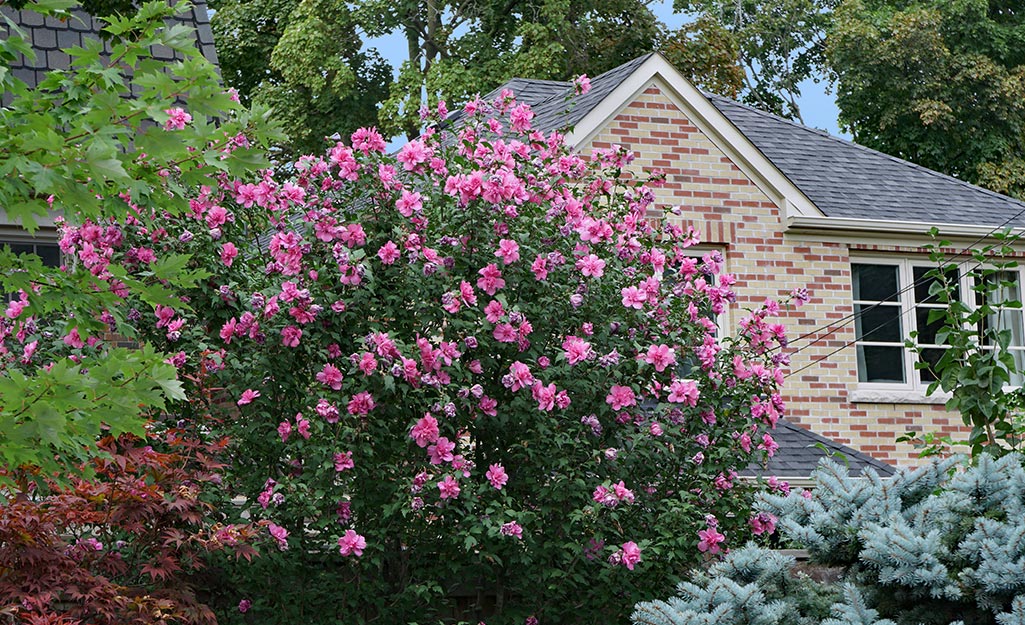 One of the many reasons hardy hibiscus exists is to make northern gardeners feel like they're summering in the tropics. With prolific blooms in an explosion of colors, it's hard to believe that these cultivars will survive winter temperatures at -30 degrees Fahrenheit (USDA hardiness zone 4).
Modern hardy hibiscus are hybrids of native perennials found naturally along wetlands in the Midwest and East Coast.
Bloom colors range from bright red to pinkish white, blue or purple, on stems from two to 10 feet tall. Some blooms are the size of dinner plates. The plants are perennial and will die back to the ground each year.
Hardy hibiscus is different from Rose of Sharon, known as a shrub hibiscus, and tropical hibiscus, which is treated as an annual in most of the country.
Look for hardy hibiscus varieties like 'Summer Spice,' 'Luna,' 'Head Over Heels' and 'Summerific' and plant in full sun for the most spectacular blooms.
Hardy hibiscus is a stellar performer, but it likes water, especially in the heat of summer. In the landscape, keep a soaker hose on it, covered up with mulch. Hardy hibiscus is a natural for a rain garden.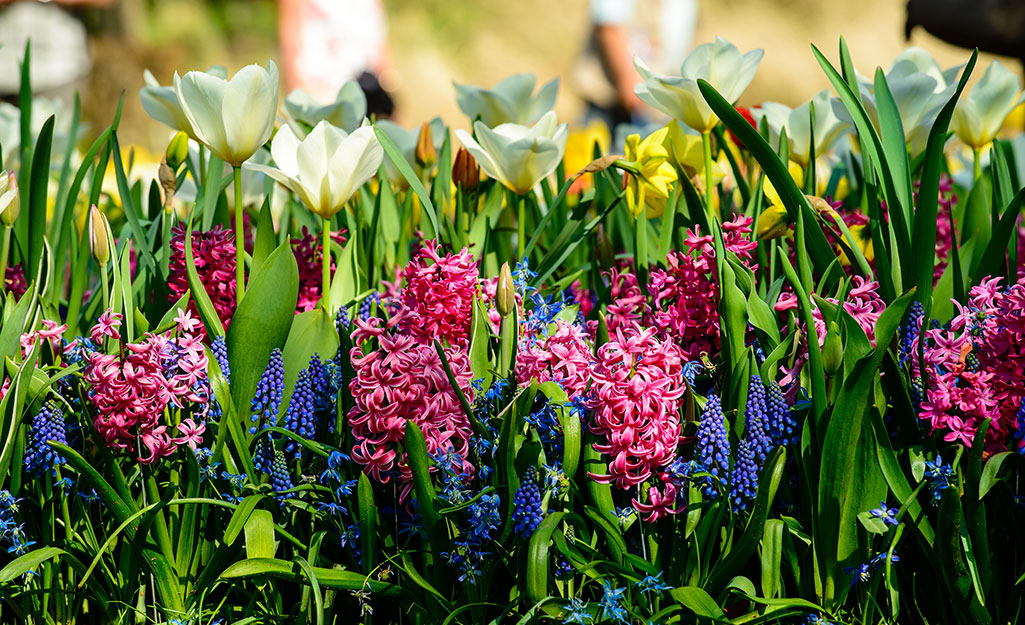 Colorful, fragrant hyacinth emerge in spring with tulips and daffodils and pretty much steal the show. The rich, saturated colors are shades of blue and purple, with some varieties of pink and yellow.
Most hyacinth bulbs are grown in the Netherlands, with the plant is in the same family as asparagus. The bulbs contain oxalic acid, just a little something that makes them unappealing to hungry deer, voles and chipmunks.
Plant hyacinth bulbs in fall, alongside tulips and daffodils, in a full sun site. Hyacinth can tolerate a little bit of shade. Make sure the soil is well-draining. That can be accomplished by amending with plenty of organic compost when you plant.
Hyacinth should be planted 5 to 6 inches deep and 5 inches apart. You can grow hyacinth in containers on their own or layered with daffodils and tulips. Learn how to grow hyacinth with other bulbs.
Growing tips:
Plant hyacinth where their fragrance will be enjoyed – along a path or near a doorway.
Hyacinth flower best in their first and second year. Plant new bulbs every couple years for best performance.
Encourage more blooms by cutting off the flower spikes when the flowers fade.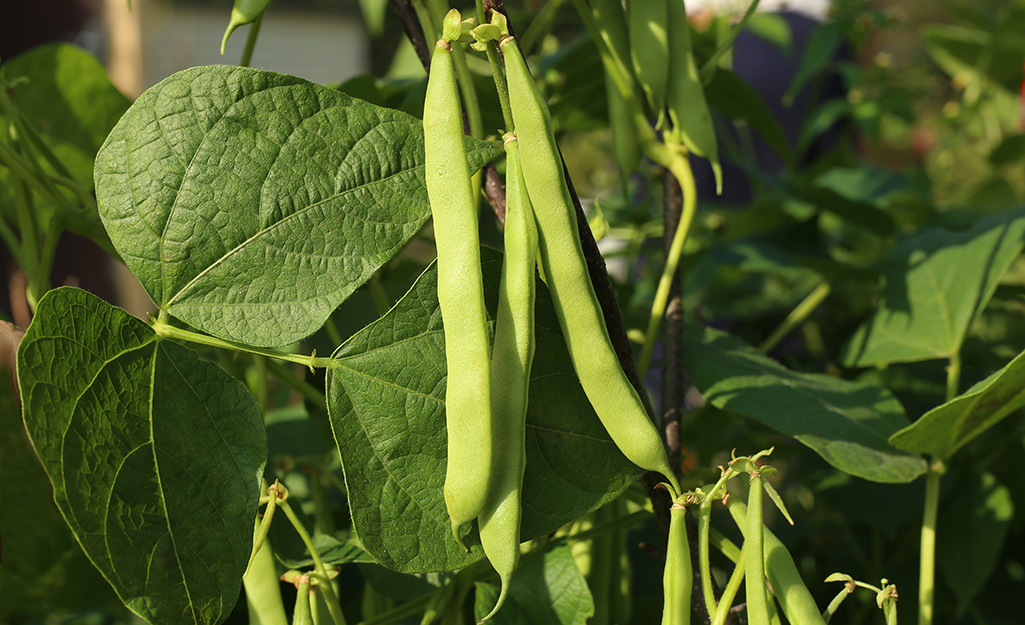 The common green bean is the vegetable crop of the year. Bush and pole bean plants take off as summer heats up the vegetable garden and provide fresh snap beans for your table all summer. Stagger your plantings to get multiple crops throughout the garden season, right up to frost.
The beans we think of as "green beans" come in various shapes and sizes, in an expanding pallette of colors including purple, yellow and speckled cultivars.
Consider growing these beans in your vegetable garden this year:
Bush bean plants are compact and suited for home gardens and containers.
Pole beans are vining plants that need support like trellises, stakes, netting and teepees. Pole beans can also be grown in containers.
Gourmet beans like filet beans, sometimes called by their French name, haricots verts, are becoming more popular. They come in both bush and pole bean varieties.
Shelling beans are used for drying. This bean type is grown for the edible seed instead of the pod. Look for pinto bean, kidney bean and black bean varieties to grow in your garden.
Growing tips:
Choose a full sun site for your bean crop, with at least 8 hours of sunlight in the hottest days of summer.
Plant beans in late spring to early summer. Planting too early in wet soil can lead to rot.
Beans like hot weather. Sow bean plants when the soil warms to 70 degrees Fahrenheit.
Beans mature quickly, within 50 to 60 days of sowing seeds. If you have a long summer and plan well, you can get multiple harvests right up until frost.
The more you harvest the pods, the more the plant will produce.
Using up all those fresh green beans in your kitchen shouldn't be a chore. Try steaming them, or sauteeing with butter or olive oil in a skillet and topping with fresh herbs from the garden. Rosemary, sage, parsley and thyme all pair well with green beans.
Whether you need the right plants, seeds or potting soil, The Home Depot delivers online orders when and where you need them.