Ideas & Inspiration
Discover and Grow These Plants in the New Year
Discover new stars for your garden when you try the Plants of the Year selected by the National Garden Bureau each year. Each year, the marketing arm of the horticulture industry selects an annual, a perennial, a vegetable, a bulb and a shrub to promote, with the goal of educating home gardeners about the variety of plants available in garden centers.
The 2020 crops are lantana, lavender, sweet corn, iris and hydrangeas.
Learn more about the gardening possibilities with the Plants of the Year: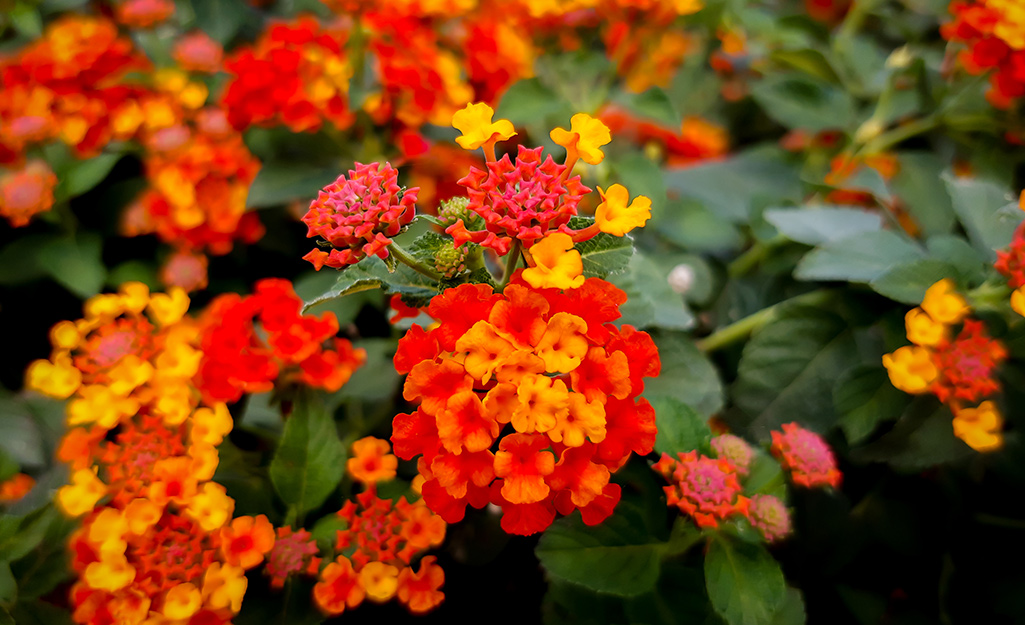 Pure play for pollinators, this member of the verbena family has been cultivated since the 18th century, and is noted for fun- and sun-loving blooms that are like candy for butterflies, hummingbirds and bees. And, its funky, spicy scent repels deer and other pests.
Lantana is hardy to zone 8 and can be a perennial (tender perennial in zone 7) or even a medium shrub in frost-free locations. In the north, it is commonly grown as an annual. Find your hardiness zone.
Lantana's landing pad-shaped blooms come in single shades or multiples, primarily in shades of red, orange, yellow, white, pink, purple or lavender.
Need a go-to player for a sunny border? Lantana will be your friend. It's drought-resistant, and with the new sterile varieties, you'll get blooms all the way up to frost. Older non-sterile varieties set seeds in late summer, ending their flowering prematurely.
Like all annuals, plant in spring after threat of frost has passed. You'll find that lantana is not susceptible to pests, and is remarkably disease-resistant, except for times when cold, wet weather may lead to powdery mildew.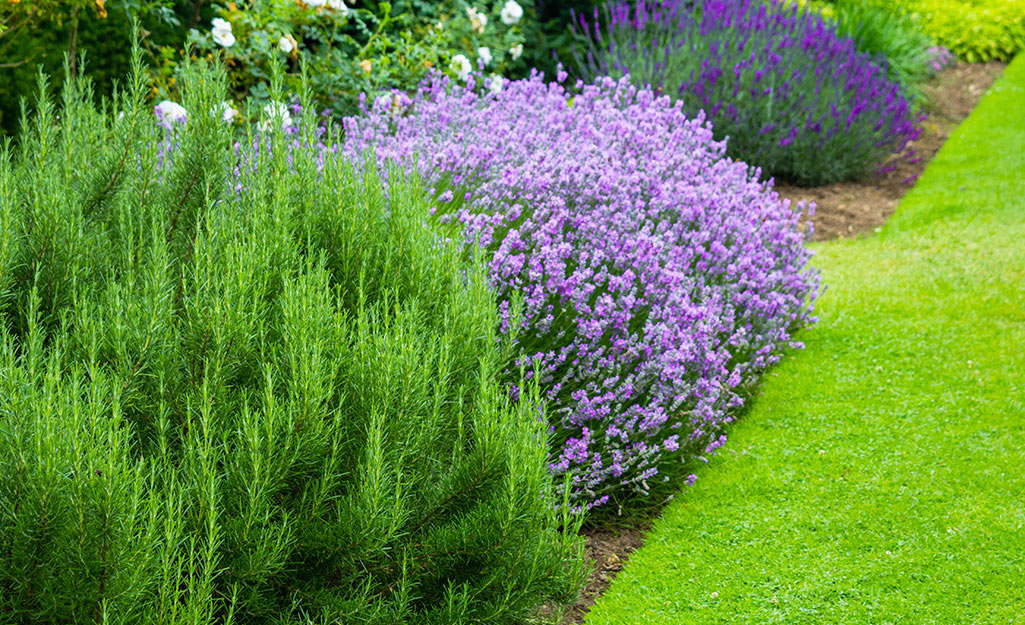 Lavender is an irresistibly fragrant and attractive woody perennial. The lovely, finely cut, gray-green foliage releases a perfume when you brush against it, and the purple blooms offer color throughout the summer.
This perennial herb's popularity is vested in its versatility. Organic lavender leaves and blooms are used in recipes and are found in fragrant soaps and lotions.
You'll find two types of lavender in the Garden Center and online: English, and Spanish/French. The English lavenders are the hardiest of the varieties because they overwinter reliably through USDA hardiness zone 5.
The Spanish and French varieties are hardy in zones 6 through 9 and tolerate a wide range of temperatures. Lavender is also a spectacular plant for pollinators. With that in mind, lavender is well-suited to mass plantings, just be sure to space the plants for good air circulation.
Lavender is true to its Mediterranean roots and loves dry conditions. Plant it in full sun in well-draining soil and give it room to breathe.
Learn more about growing lavender and find projects for lavender sugar scrub, lavender honey and lavender salt.
It seems like hydrangeas have always been a part of beautiful gardens, but with newer varieties, they are more reliable throughout the season than ever before.
The four main types of hydrangeas found in American gardens are:
Hydrangeas are versatile in the garden: they can anchor flower beds, serve as focal points in formal garden, fill space in a mass planting, and still work wonderfully as container plants. Cut the blooms for bouquets, especially the panicle varieties. Be sure to trim them just before the blooms fade in fall.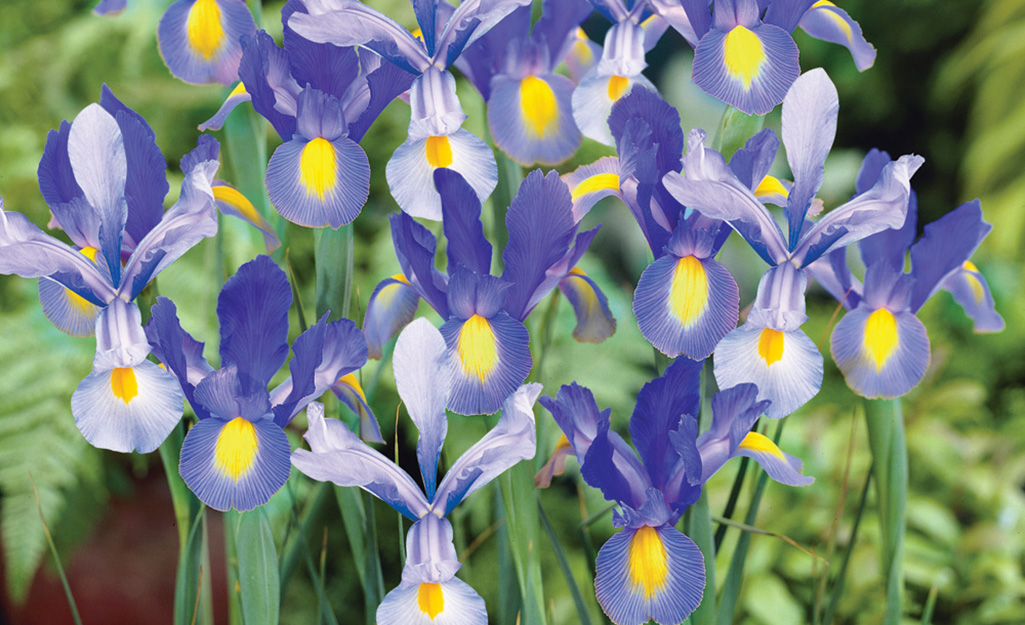 Beautiful perennial iris is grown from roots, rhizomes and tubers. In each iris flower, there are two types of petals. The "standard" petal stands upright and includes the three top petals. In the lower three petals, the "falls" curve downwards.
Look for three main types of iris: Dutch, bearded and beardless.
Dutch iris grow from bulbs that are planted in both fall and spring. They're hardy in zones 3 through 9 and like full sun to partial shade. Blooms come in late spring and early summer. For a pop of color with Dutch iris, plant about a dozen bulbs per square foot, five inches deep. And remember, roots down, points up.
Bearded iris have the familiar fuzzy beard on the falls of the blossoms. Plant bearded iris rhizomes in fall in a full sun site with well-draining soil.
Beardless iris are prolific bloomers and easily naturalized. Sometimes called "water iris," like full to partial sun and a dose of a balanced fertilizer in spring when the plants are just emerging. Keep mulch on the plants to retain moisture during periods of drought.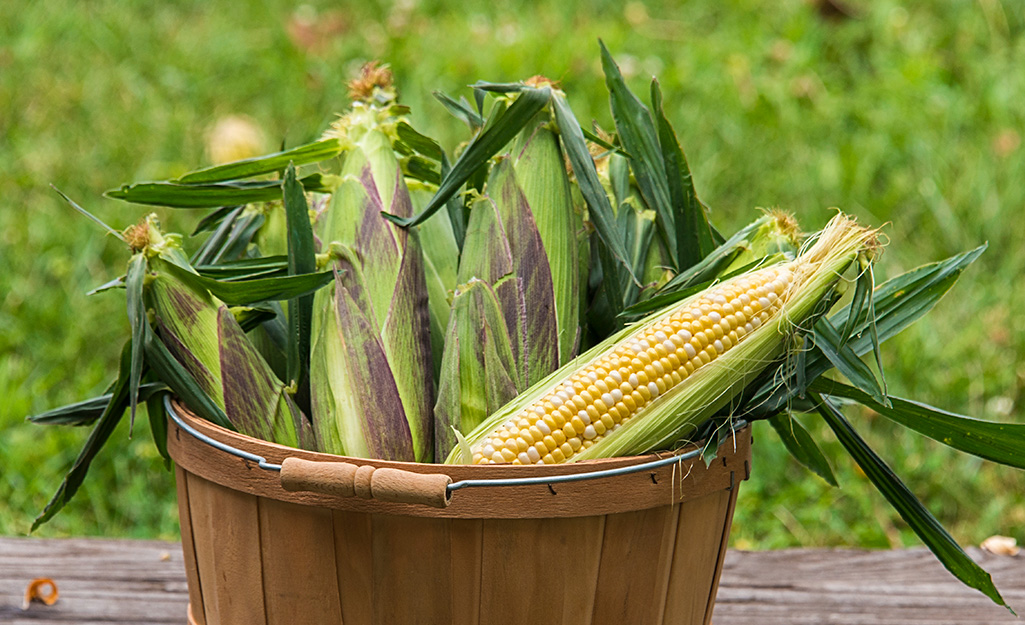 It's hard to imagine a more universally beloved homegrown vegetable than sweet corn. It's easy to grow from seed and amazingly versatile in the kitchen. Eat the kernels straight off the cob; in fact, the new, sweeter varieties have more sugar when they're raw.
Sweet corn is just one of many types of corn you can grow, like popcorn and field corn, and comes in shades of white, yellow and mixed white and yellow.
Corn matures in 66 to 80 days in the field. In the Garden Center or online, read the back of the seed packet for days to maturity. Like most vegetables, select a site that gets at least six hours of sunlight each day.
The seed packet offers detailed planting instructions, and here's a pro tip: plant in a two-week succession so that you'll have a longer, stronger corn season. Juicy corn needs lots of water and lots of fertilizer, so plan on irrigating and feeding as much as possible.