Ideas & Inspiration
Display Succulents in Style
Succulents are the ideal no fuss plant. Requiring minimal space and attention, they deliver beautiful accents to any room or flower arrangement that even novice gardeners can handle.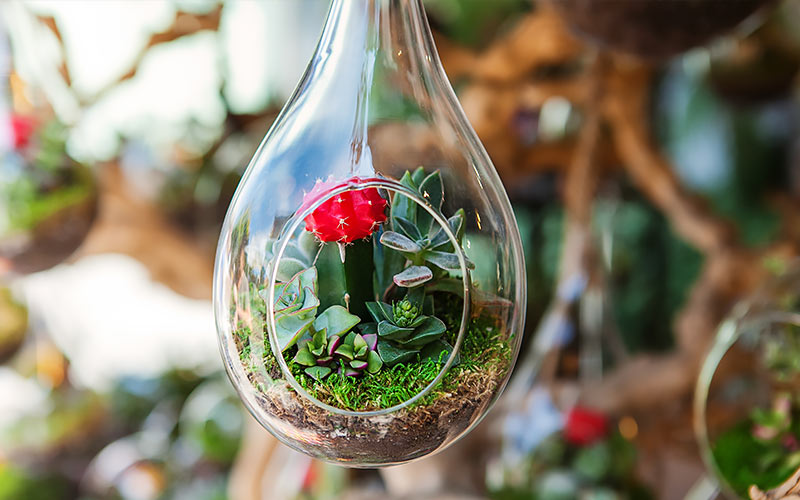 These pint-sized plants store water in their leaves, giving them a plump, smooth look. To keep them happy, plant your succulents in a potting mix specifically designed for succulents or cacti, and display them in a sunny area.
Water once planted, and then only when the soil is completely dry.
The beauty of succulents is that they need minimal water. As a result, gardeners have limitless creative display options.
To jazz up an otherwise dull room or provide some whimsy to your standard party décor, tuck individual succulents, sans soil, into clear bulbs. String them in the corner of the room at varying levels using twine or fishing line.
The plants will survive on the water stored in their leaves. Check on them once a week and transplant to moist soil if the succulents appear to have stopped growing. If the leaves on your succulent drop or develop brown spots, water immediately.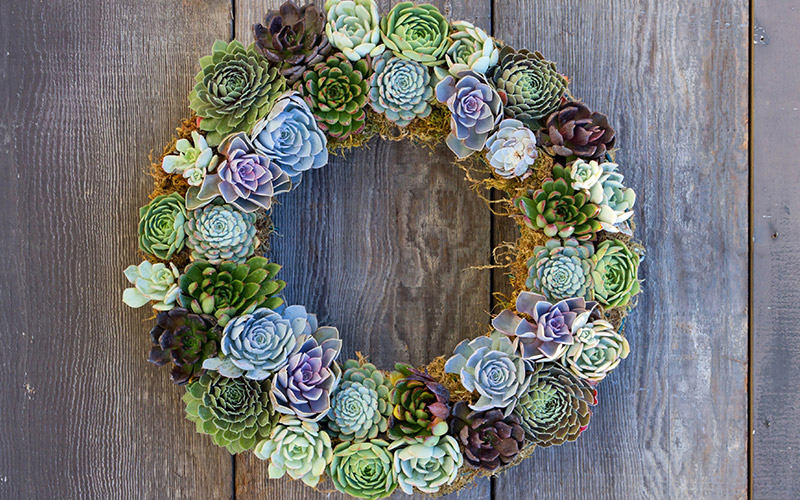 If you want a more permanent succulent display, fill a vertical planter or wreath frame with soil and tuck in as many succulents as you can fit. Water and let the frame sit horizontally for a few days to allow the succulents to absorb the water and settle into the arrangement, then hang somewhere with plenty of light. The arrangement will last for weeks before needing its next drink.
Succulents can also be displayed in a traditional dish garden (read how to create one here) or in a unique terrarium.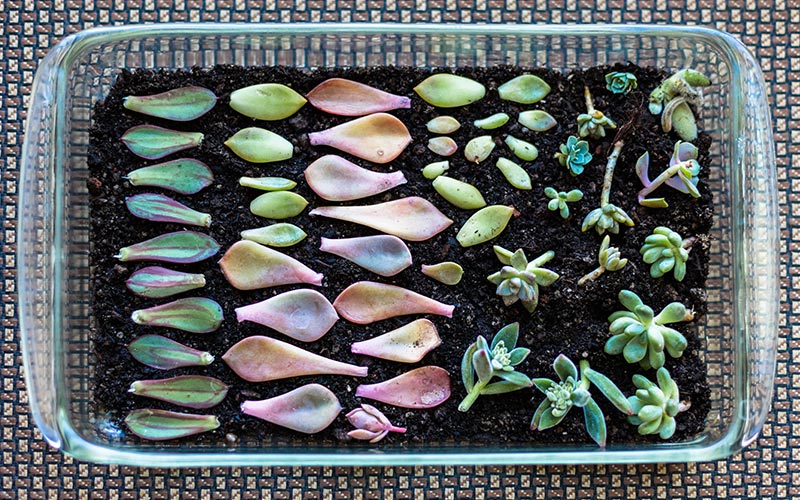 Once you've discovered how much you love these easy care plants, you'll probably be tempted to get your hands on as many as possible. Good news: Propagating new plants from your existing succulents is a breeze.
When your succulent has grown too tall for your preference, gently break off its bottom leaves. Make sure to get the entirety of the leaf, breaking it right where it meets the stem. Trim the original succulent's stem so that its leaves are once again even with the soil.
Lay the extracted leaves on paper towels and let broken ends callous over so that they don't immediately rot from too much water when you plant them.
Then lay them on moist succulent potting soil. Water only once a week, and watch a brand new baby succulent grow at the tip of each leaf.
Once the original leaf withers and dies, you're ready to tuck your new succulents into soil of their own and start all over again!
For more tips on planting succulents indoors, watch this video.