Your dog is more than just a pet and it deserves a comfortable place to call its own. Go for an off-the-shelf kit with a traditional look that is easy to assemble or be inspired to create your own design and put your DIY skills to work in crafting a custom-built model to suit your needs.
This Home Depot guide will give you dog house ideas to help find the perfect lodge for your canine best friend.
A Covered Porch for Your Pooch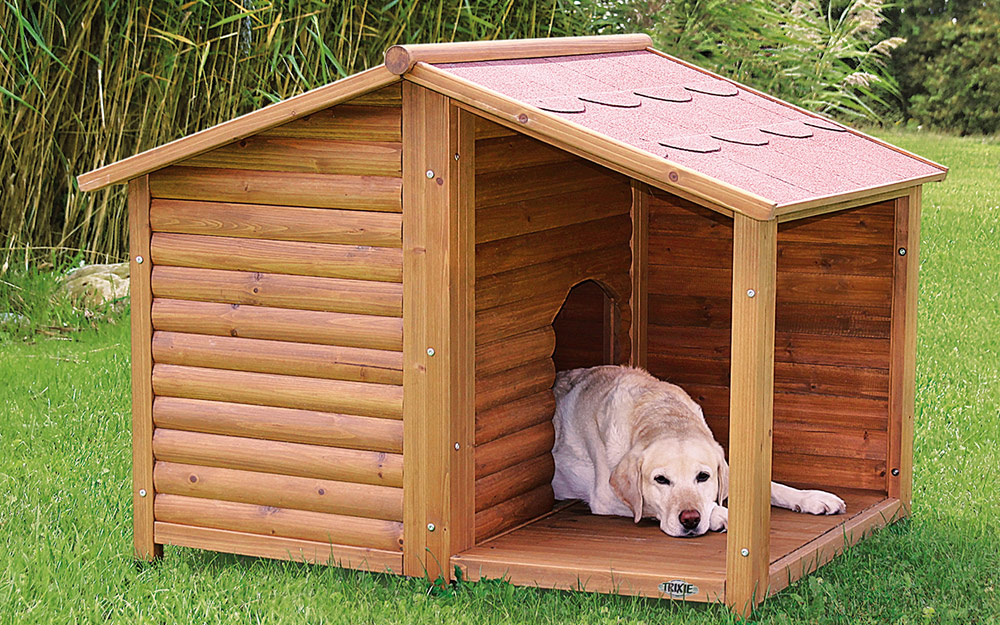 A covered porch will keep the sun or rain off of your furry friend and also keep food and water dishes in the shade. No matter the style, use adjustable legs for better air circulation underneath the dog house to help keep the floor cool in the summer and dry in any climate.
Custom Paint Job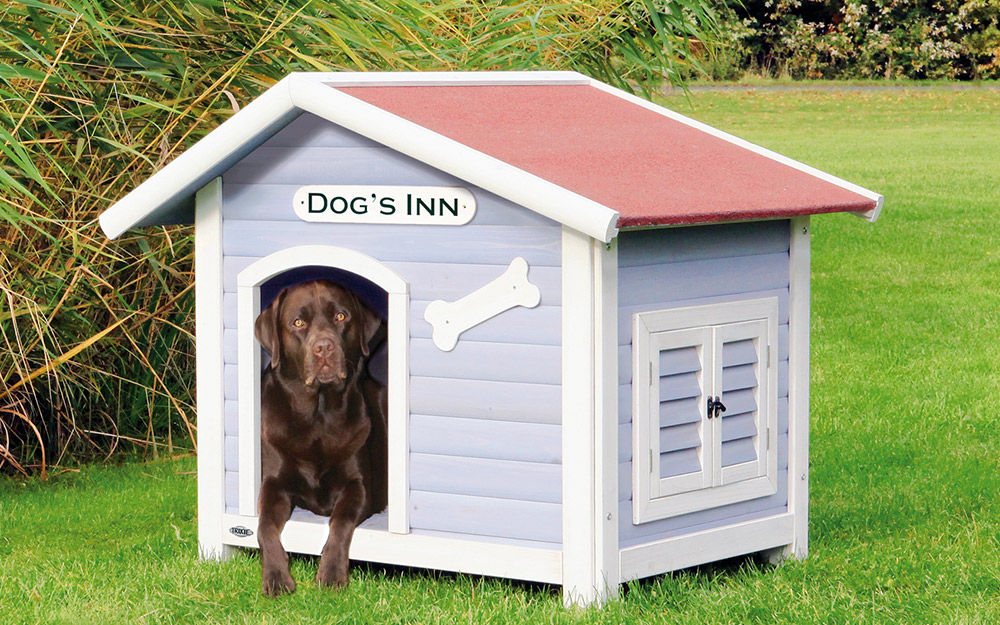 A dog house shouldn't be an eyesore. A nice coat of paint on dog house might even freshen up the entire backyard. Paint it to complement your home or add some whimsical flair to match your dog's personality.
Roof-top Sun Deck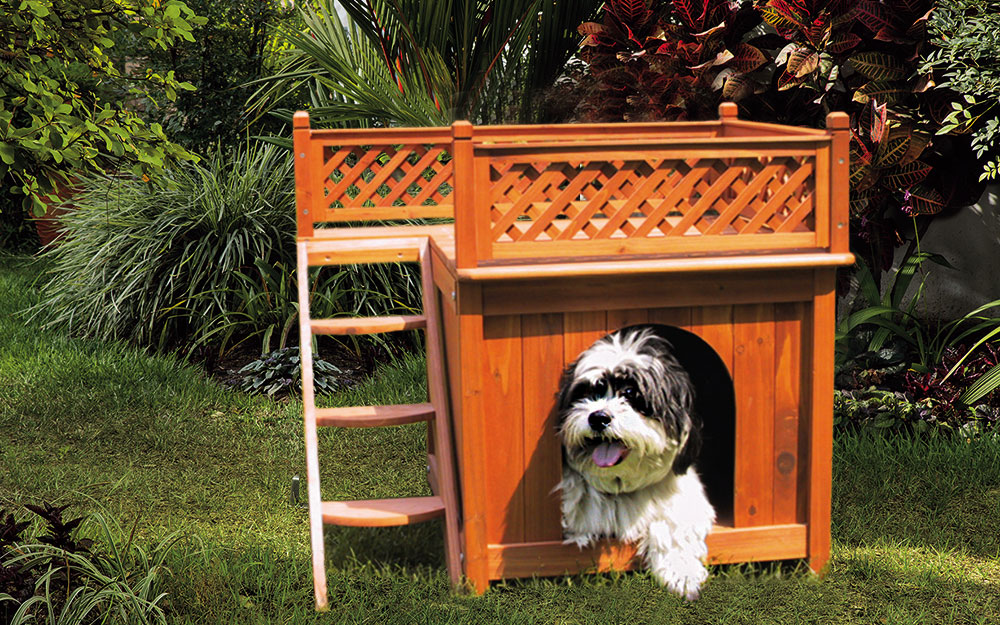 A roof-top sun deck provides the perfect place for a dog to lounge in the sun and keep a watchful eye on their kingdom. If the sun is too bright, there's plenty of shady space to curl up in downstairs.
A Puppy Patio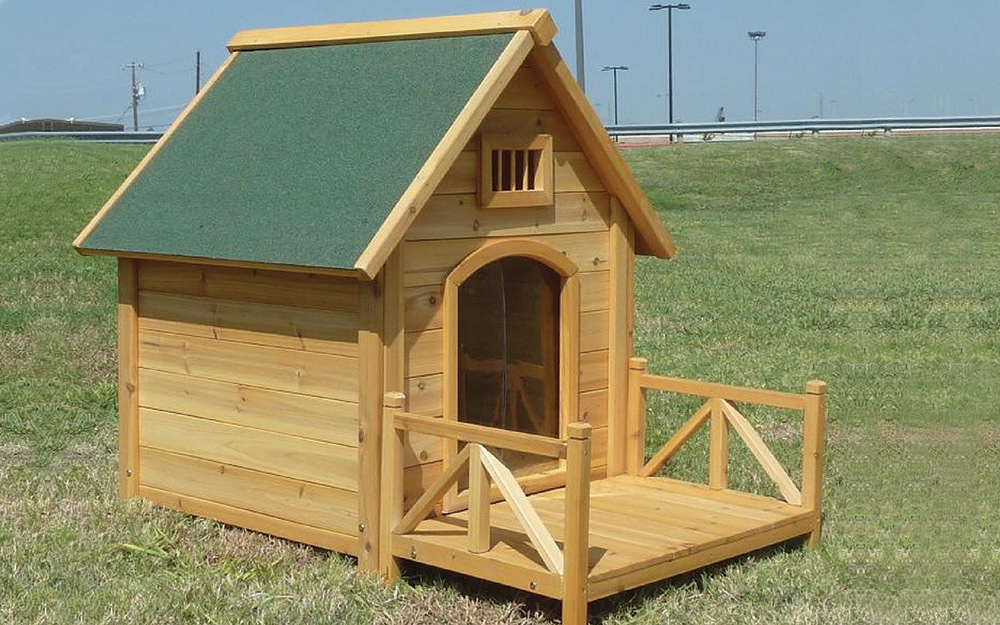 You enjoy spending time on your patio. When the weather is nice, your dog can enjoy his, too. If you live in a cooler region, use insulation to help keep warmth in and drafts out of whichever dog house you choose.
Opening Roof for Easier Cleaning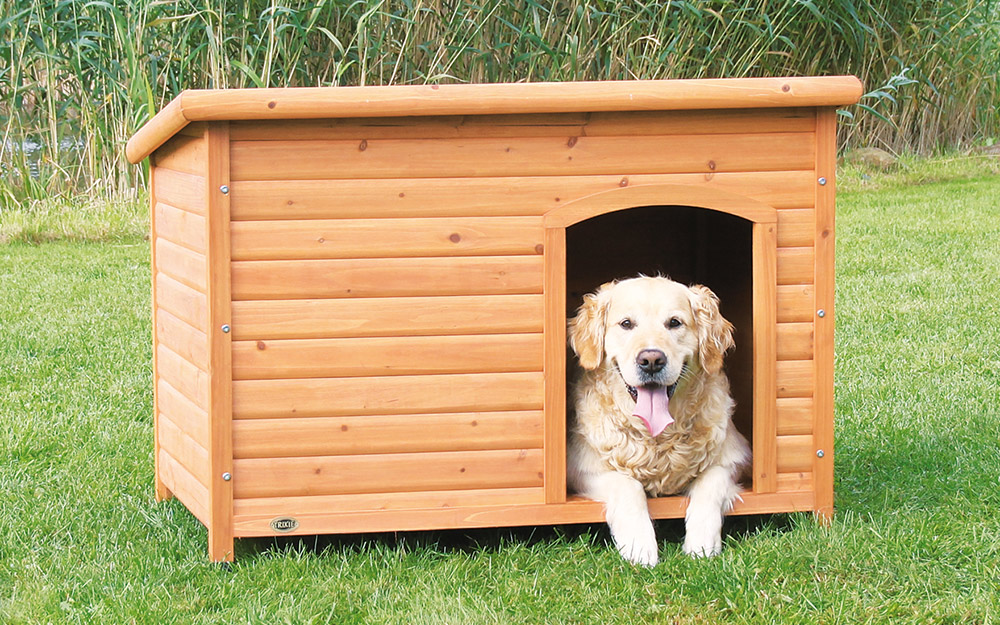 Having a wide, hinged roof on your dog house makes it easier to clean the inside. Just lift the lid and use a broom to sweep out dirt and hair or reach in to gather sticks, balls and toys that Fido has collected.
Architectural Style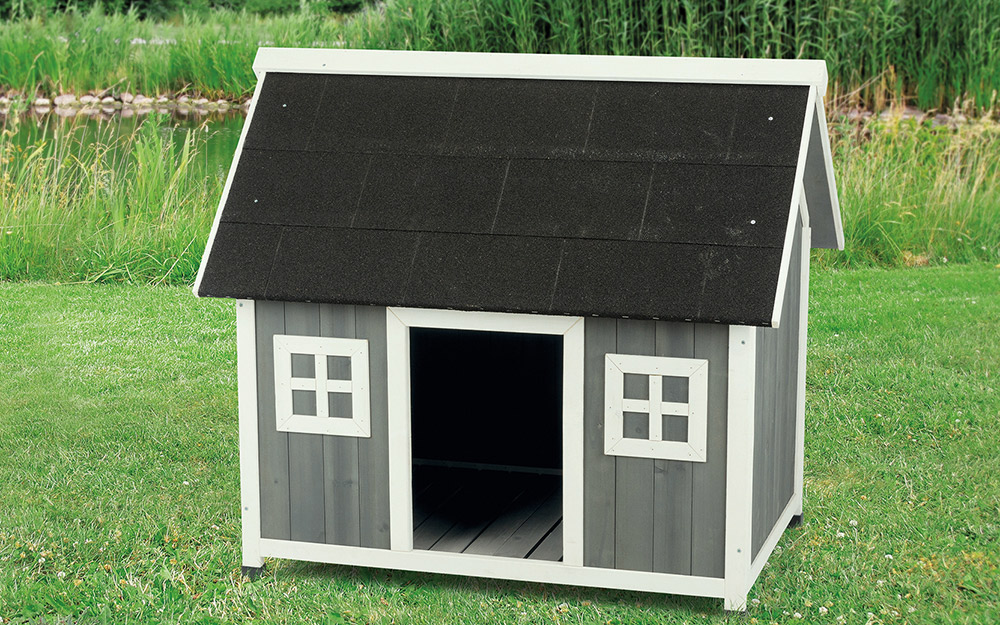 There's nothing wrong with the simple look of a traditional dog house but a quaint design or a scaled-down model of your home could make your dog feel proud of his lodge.
Nothing Too Fancy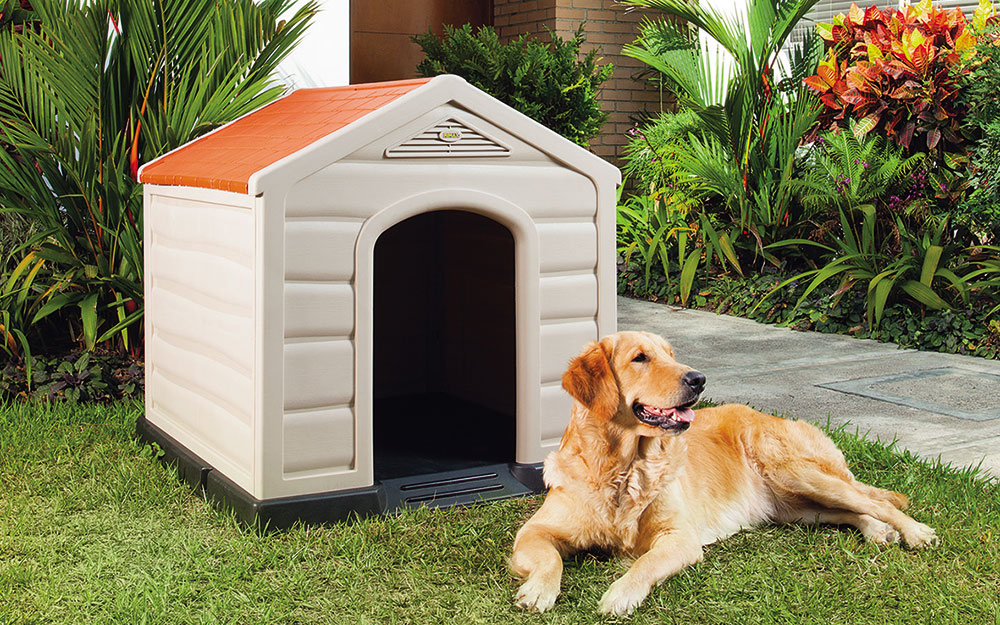 Some dogs just need a place that provides shelter from the rain and aren't looking for anything fancy. A dog house made from durable polypropylene will certainly stand up to the elements.
Explore More on homedepot.com