Ideas & Inspiration
Easy Growing Edibles for Your Balcony Garden
Grow a salad garden just outside your door with pots full of vegetables and herbs. Small-space gardening is easy when you use large containers, well-draining potting mix and quality vegetable seedlings. Follow these tips for growing edibles on patios:
Begin with a large planter, at least 15 inches deep and wide.
Be mindful of excessive heat and wind. Move plants around for the best location and stake, if needed.
Water frequently and use organic potting soil.
Read on and get growing tips on four edibles container-ready for the patio.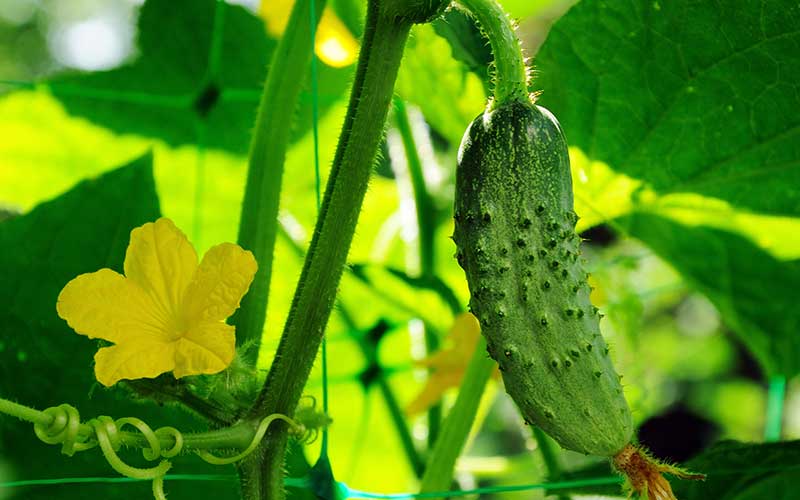 Start by directly sowing seeds in pots, or plant seedlings after all danger of frost. Be sure to trellis or stake the cukes after they take off. Water frequently and early in the day. Fresh-picked cucumbers are tasty raw or lightly pickled, and absolutely delicious thinly sliced and layered in sandwiches.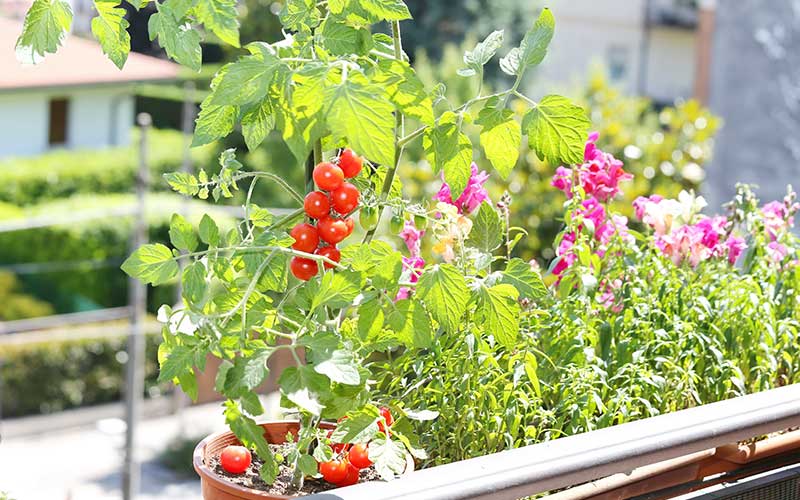 Bush types of tomatoes are best for the porch or deck, but rambling, indeterminate varieties can work, too, just be sure to stake or cage them. Fertilize with an organic all-purpose fertilizer often and keep an eye out for pests like tobacco hornworms.
Slicing tomatoes like "Better Boy" will give you something to look forward to late in the summer, while cherry tomatoes will produce right away. With the container just a few steps from the kitchen, access to the salad bowl is that much easier. tips for growing the best tomatoes.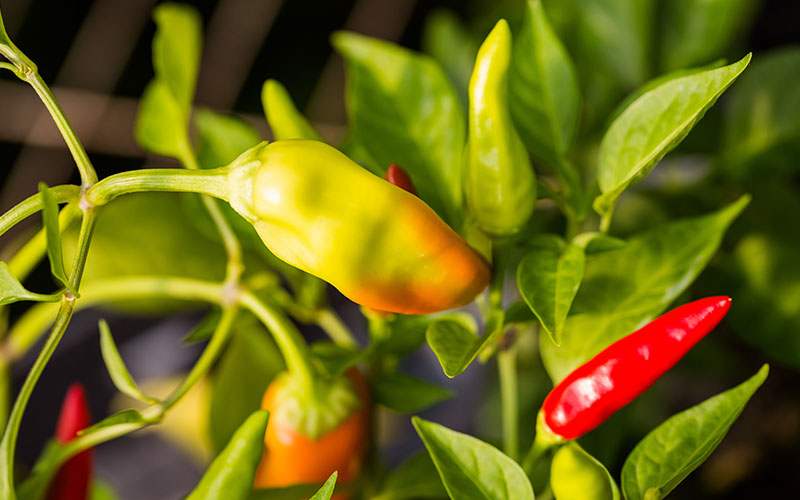 Chile peppers are a natural for the patio or balcony. Banana peppers, jalapeños or poblanos will all thrive in the heat of the summer. Freeze or dry peppers to preserve the harvest.
Learn more about growing peppers this year.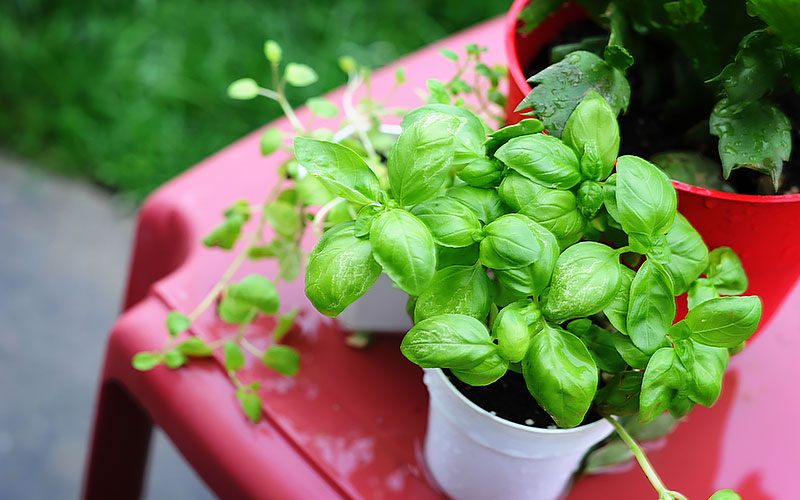 More than any other herb, basil speaks of hot summer days and spicy summer nights. Kitchen gardeners make pesto from bunches of garden-fresh basil, and tuck leaves into fresh-squeezed lemonade for a little extra kick. Basil needs six to eight hours of sun each day. Feed regularly with an organic all-purpose plant fertilizer, and top with mulch to help retain moisture.
Pick up tips on growing basil.
You can grow a salad garden just outside your door with pots of edibles on a patio or balcony. Start with the best plants, feed and water them, and enjoy a summer full of your favorite vegetables and herbs. Whether you need the right planters, seeds or potting soil, The Home Depot delivers online orders when and where you need them.​