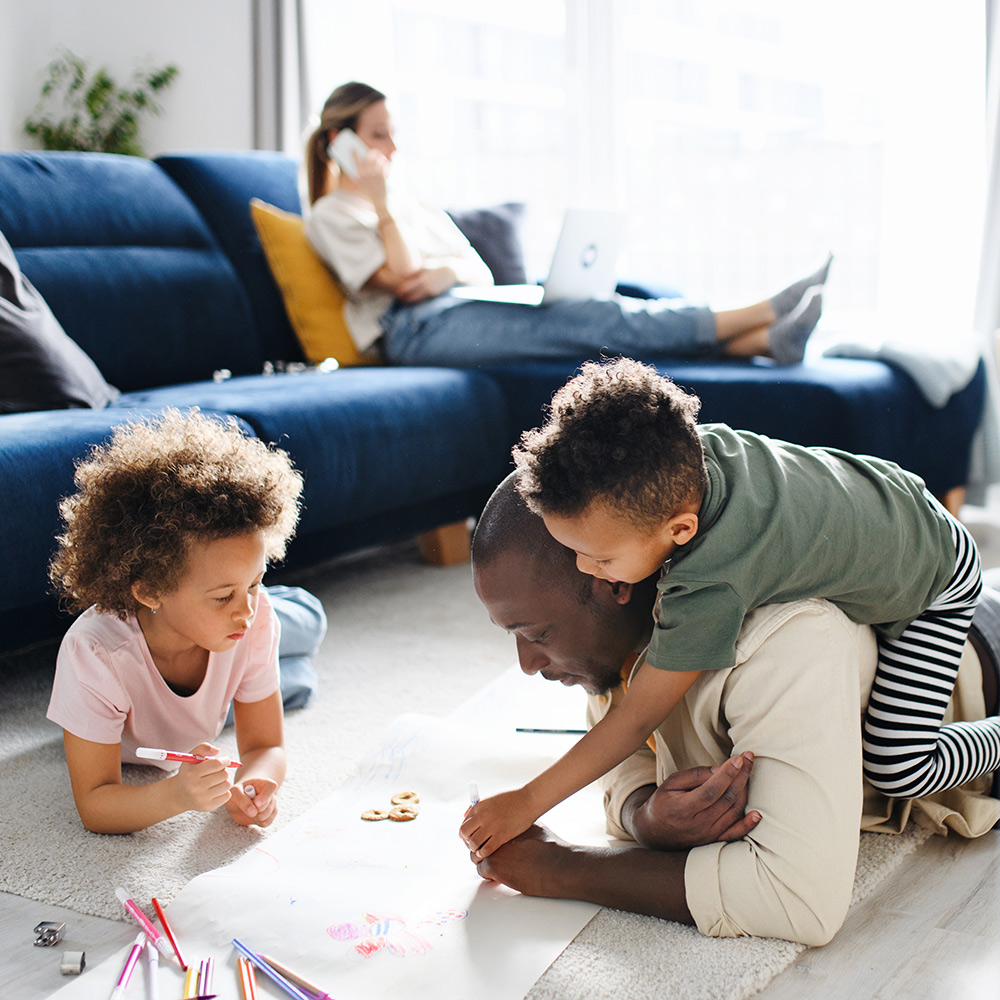 On average, Americans spend $184 every month on gas and electricity to power the home. Reducing your energy consumption saves you money and lowers your carbon footprint. Your home energy usage depends on how insulated your home is and how efficient its lighting and appliances are. A well maintained HVAC (heating, ventilation, air conditioning) system can dramatically change your energy use. If your home-sweet-home has a not-so-sweet annual energy bill, use these quick, easy energy-saving tips.
Update Lightbulbs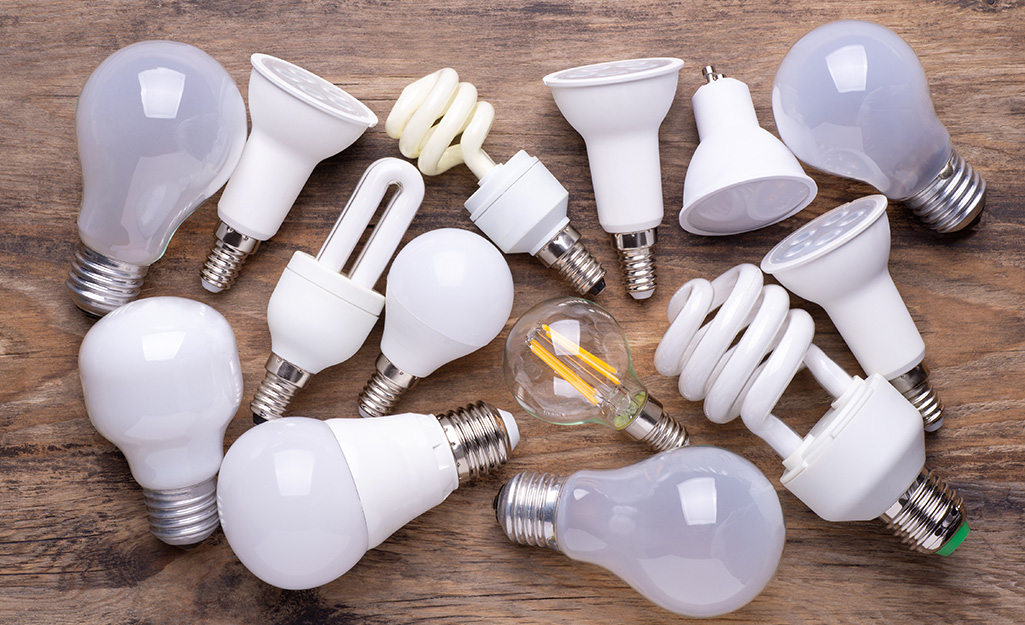 The lighting in your home accounts for around 30 percent of your electric bill. One of the easiest ways to reduce your energy usage is to swap out every incandescent bulb in your home with an energy efficient light bulb. Here's a look at the four main types of light bulbs and which are best for energy conservation. 
Incandescent bulb: Ninety percent of the energy consumed by an incandescent light bulb is released in heat. Only 10 percent of its energy consumption results in light and it only lasts for 1,000 hours. While incandescent light bulbs are budget friendly, its average annual energy cost is $4.80.
Halogen incandescent bulb: Halogen bulbs use the same technology as a conventional incandescent bulb. They're somewhat more efficient than standard bulbs but halogen bulbs burn even hotter than incandescents.
CFL bulb: A compact fluorescent light, or CFL, is an energy efficient light bulb. It uses the same technology as traditional fluorescent lights. However, its tubes are twisted into the shape of a light bulb and fixed onto a base that fits a standard light socket. The average annual energy cost of a CFL bulb is $1.20, and it has a lifespan of 10,000 hours. This is about ten times longer than a regular incandescent bulb.
LED bulb: The light emitting diode, or LED bulb, can dramatically reduce your electric bill. An LED bulb burns cool and uses 75 percent less energy. It lasts 25 percent longer than an incandescent bulb. The average annual energy cost of an LED bulb is just $1, and a lifespan of 25,000 hours. LEDs can require more investment than incandescent bulbs. But over 20 years, the average energy cost of using LED bulbs is $34 per light fixture vs. $211 per light fixture for incandescent bulbs.
Tip: Start by switching out the bulbs in rooms that you use most often. Work your way throughout the rest of your home.
Turn Off Switches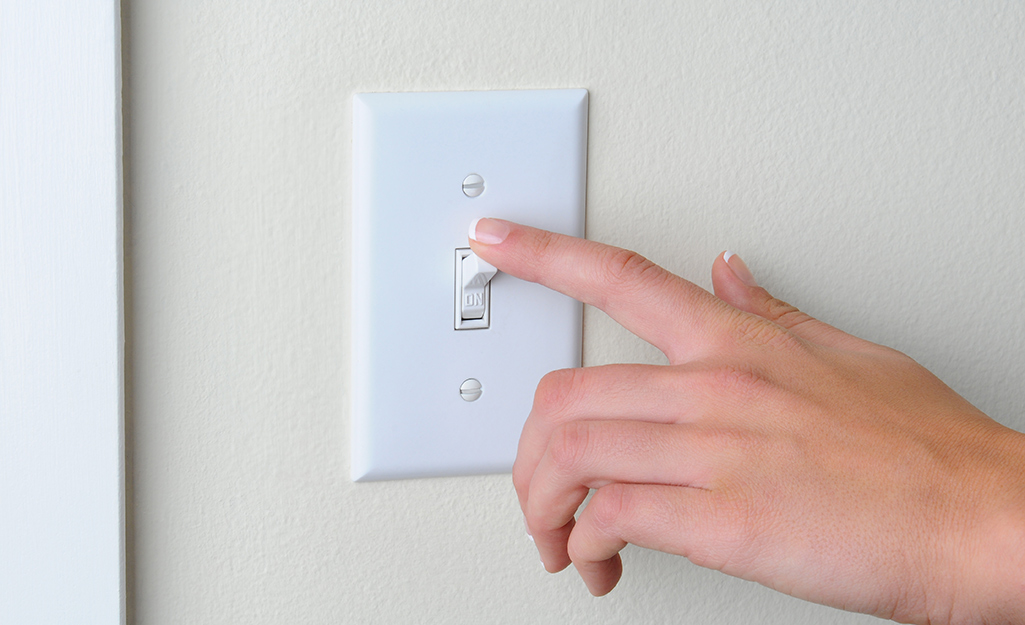 Switching off lighting or controlling electronic or appliance electrical use can make a noticeable difference. All of your appliances and electronics continually use electricity. 
Using standby or sleep mode can save between 5 to 10 percent off your energy bill. However, even when your appliances and electronics are turned off or in standby power mode, they can still affect your bill. 
Improve energy efficiency by plugging them into a smart power strip. This strip automatically cuts the power to a specific device when that device goes into standby power mode. The other devices plugged into the strip stay on until they enter sleep mode. 
Switch off lights when they are not in use. How much you save depends on the type of light bulb you use. Here's when you should turn off each bulb type to reduce energy usage and extend the life of your bulbs:
Incandescent bulbs and halogen bulbs use the most energy and emit the most heat. Turn them off whenever you're not using them—especially in the summer.
The lifespan of a CFL bulb is heavily impacted by turning it on and off frequently. Since CFL bulbs are so efficient, leave the lights on if you're going to be out of the room for less than around 15 minutes. Turn them off if you'll be gone longer.
Turning LED lights on and off doesn't affect the lifespan of an LED bulb. These lights use so little energy that leaving them on won't affect your energy bill by much. This makes an LED bulb ideal for the porch light and other lights you leave on for long periods of time.
Do Full Loads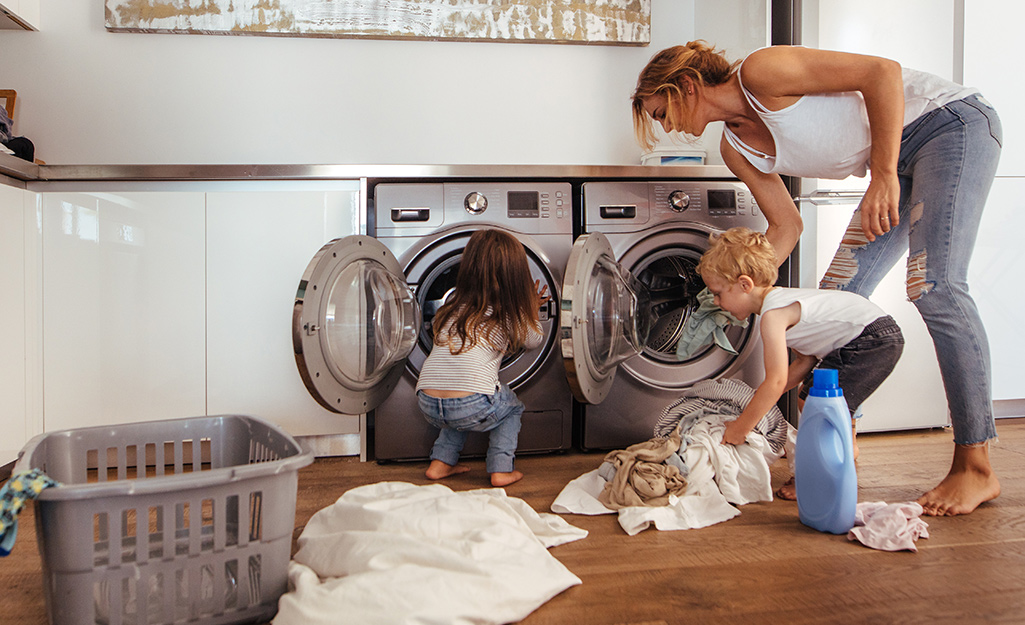 Doing laundry and washing dishes costs the average household more than $175 per year to run the washer, dryer and dishwasher. In addition, for the typical household, heating water is second only to heating and cooling as the highest use of energy usage in a home. Make the most of your energy use by always doing a full load rather than a partial load. You'll reduce your water and electricity usage and lower your energy bill. 
Here are some additional energy saving tips for doing laundry and dishes: 
Wash in cold water to cut a load's energy consumption in half.
Use the shortest wash cycle for clothes and dishes that aren't heavily soiled.
Use the high-speed spin cycle to remove more water from your clothes.
Hang your laundry to dry when you can to avoid turning on the dryer.
Use dryer balls instead of dryer sheets to keep clothes separated, reduce static and possibly even speed up drying.
Let the dryer's moisture sensor detect when the load is dry so it'll shut off automatically.
Skip rinsing the dishes before loading them into the dishwasher. You'll save up to 2 1/2 gallons of water per minute.
Skip the heated drying cycle, and open the door to let the dishes air dry instead.
Be Smart About Temperature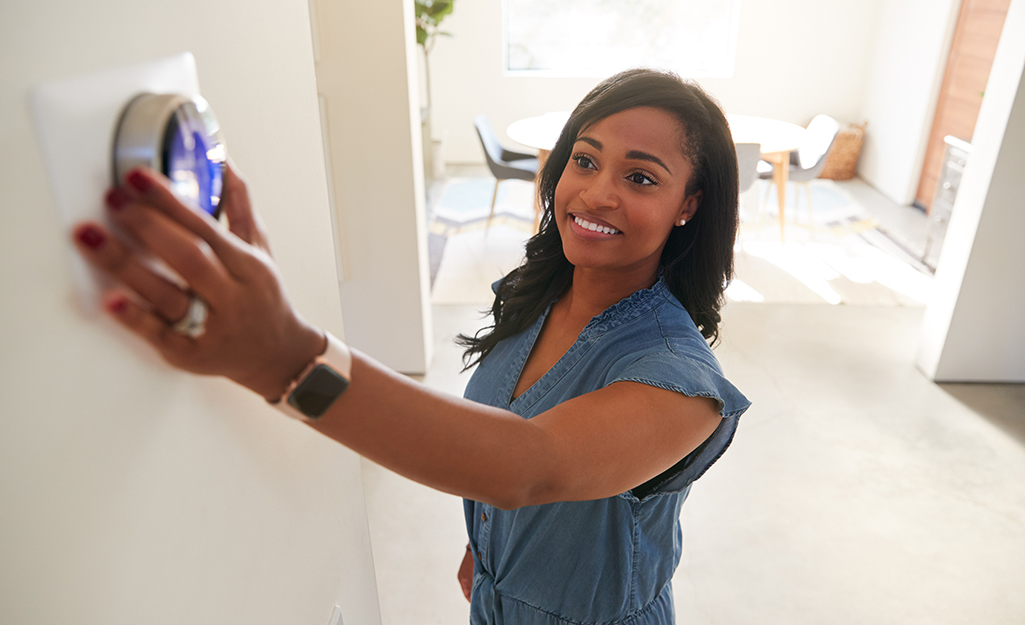 Heating and cooling your home accounts for more than 40 percent of your energy bill. Plus, the energy required to keep a heater or air conditioner running is a major source of greenhouse gases. It's important to be smart about temperature in your home.  
To lower your carbon footprint and your annual energy cost, the Department of Energy recommends setting your thermostat no higher than 68 degrees Fahrenheit in the winter and no lower than 72 degrees in the summer. 
Here's how to comfortably make good energy choices during the heating and cooling seasons:
Install a programmable thermostat. This can save as much as $180 a year for an average household. A programmable thermostat lets you set different temperatures for different times of the day. Adjust your energy use if you're at home, away from home, or asleep.
Try a smart thermostat. A smart thermostat connects to Wi-Fi, and you can control the temperature from your smart device, no matter where you are.
Hire a professional HVAC contractor to inspect and tune up your furnace (or heat pump) and air conditioner. Do this at the start of each heating or cooling season to keep everything running efficiently.
Use an energy efficient space heater to keep a chilly room warm. Wear layers of clothing, and get cozy blankets and throws.
Use a portable fan or ceiling fan to keep cool. When you're not in the room, turn off the fan to save energy.
In the winter, reverse the direction of your ceiling fan blades. You want them push the warm air from the ceiling downward. In the summer, you want the blades to bring the heavier, cooler air up.
Tip: Check your HVAC air filter every couple of months. Replace it with a high-quality filter when it's coated in dust. 
Replace Your Windows and Doors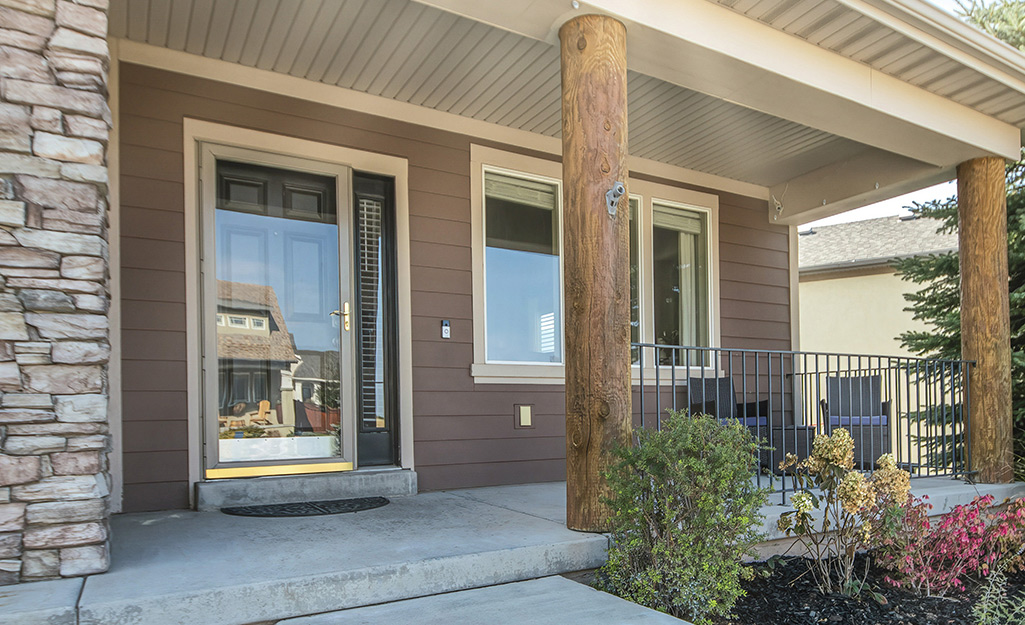 Leaky windows and doors can account for 25 to 30 percent of a home's heating and cooling bill. Inefficient doors and windows put more wear and tear on your HVAC system, making it work harder not smarter. 
While installing new, energy efficient windows is an investment, the payoff can be a significantly lower energy bill. 
Energy efficient windows come in numerous styles and various levels of protection against the outside elements. The right replacement window type for your home depends on your climate, your existing window types, and whether you want a special feature like a low-e coating. 
If new windows are not an option, here are ways to increase the energy efficiency of your existing windows:
If a window has a corresponding storm window, check that it's properly installed. Use it during hot or cold spells. If it's a retractable storm window, keep it closed against the heat and cold.
Add a solar film to windows that get direct sunlight to keep cooling costs down. 
Install exterior shutters or awnings to help shield the windows from wind and direct sunlight.
In the summer, close the shades on windows in direct sunlight. In the winter, do the opposite. Let the sun's rays into your rooms and take advantage of the free light. 
Check Your Water Heater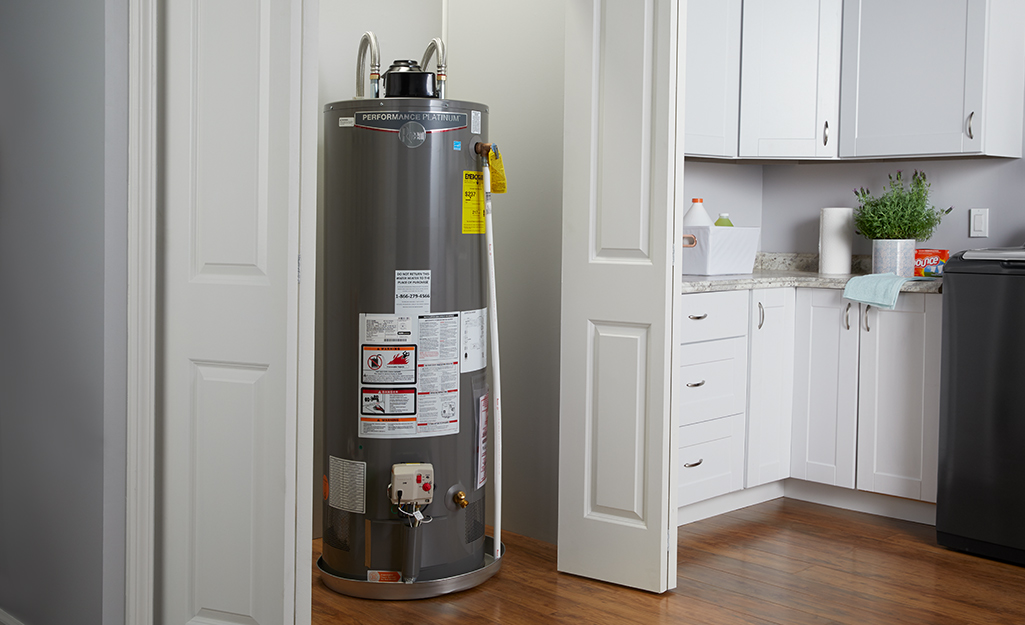 Heating water for your home accounts for roughly 17 percent of your annual energy bill. Proper water heater maintenance goes a long way toward lowering your energy consumption and water heating costs. Your standard water heater needs a checkup each year to keep the hot water flowing at a lower energy cost.
DIY water heater maintenance is fairly simple. Or you can hire a professional plumber to do the job for you.
Shut off the unit's heat source, and relight the pilot if it's a gas model.
Shut off the cold water supply to the heater, and turn it back on.
Check the pressure relief valve, and replace it if necessary.
Drain the tank with a hose or bucket, and remove sediments from the bottom.
To improve your water heater's energy efficiency: 
Use foam pipe insulation to insulate the cold and hot water pipes at the top of the heater.
Lower the temperature of your water heater to 120 degrees Fahrenheit to reduce its energy consumption.
Install a water heater insulating jacket around the tank to prevent heat loss.
Insulate and Weatherize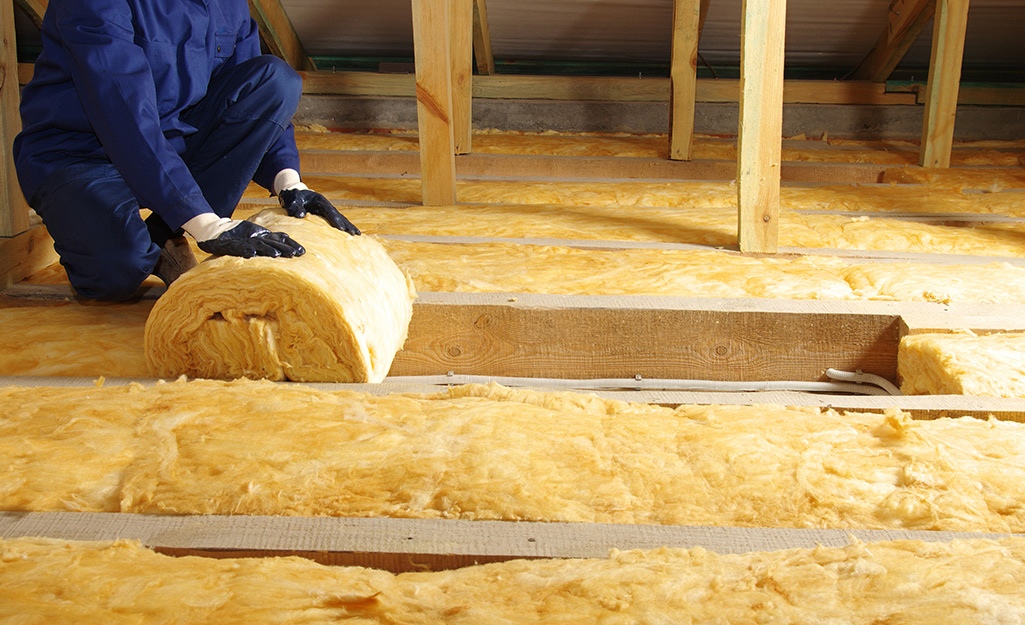 The roof, walls, windows and doors that make up your home are its envelope. A leaky "envelope" leads to higher energy bills during the hottest and coldest times of the year. Sealing your home's envelope is a two-part process.
Seal air leaks. 
Use caulk to seal along baseboards and recessed fixtures and around window and door frames.
Use weatherstripping and door sweeps to seal the moveable parts of windows and doors.
Use expanding foam caulk to seal large gaps around vent and pipe entrances.
Weatherize by replacing or increasing your home's insulation. The attic is one of the most common spaces to insulate. It is a source of everything from heat loss and heat gain to cold air infiltration into the home. Experts recommend 12 inches of R-38 insulation. 
Choose Energy Efficient Appliances
When it's time to replace a home appliance, your best bet for long-term energy savings is to choose certified, energy efficient appliances. While energy efficient appliances require a larger up-front investment, they can save you hundreds of dollars in the long run. 
According to the Department of Energy: 
An energy efficient dishwasher costs around $35 a year to operate and saves an average of 3,780 gallons of water during its lifespan.
An energy efficient washing machine uses about 25 percent less energy and 33 percent less water than a regular washing machine. 
An energy efficient clothes dryer uses 20 percent less energy than a standard model. 
An energy efficient gas storage water heater uses 8 percent less energy than a standard model. 
Tip: Consider replacing older appliances with new energy efficient ones to reap the best benefits and savings.
Doing just a few simple things can dramatically reduce your home's energy use. Consider doing a professional energy audit at least once a year. An inspector will check your windows, doors, attic and more. You'll get a professional recommendation on everything from caulking to insulation levels. For example, if you don't have the budget to replace all your windows, you'll learn which to do first. Ready to get caulk and weatherstripping? The Home Depot delivers online orders when and where you need them. Need specialized equipment to blow loose-fill insulation into a hard-to-reach areas? Rent what you need at our tool rental center. 
Explore More on homedepot.com