Ideas & Inspiration
14 Entryway Decorating Ideas
Looking for furniture ideas for an entryway or want to create the look of an entryway when you don't have one? From painting techniques that can make a hallway look bigger to clever shoe storage ideas, this Home Depot guide gives you 14 ways to make a great first impression.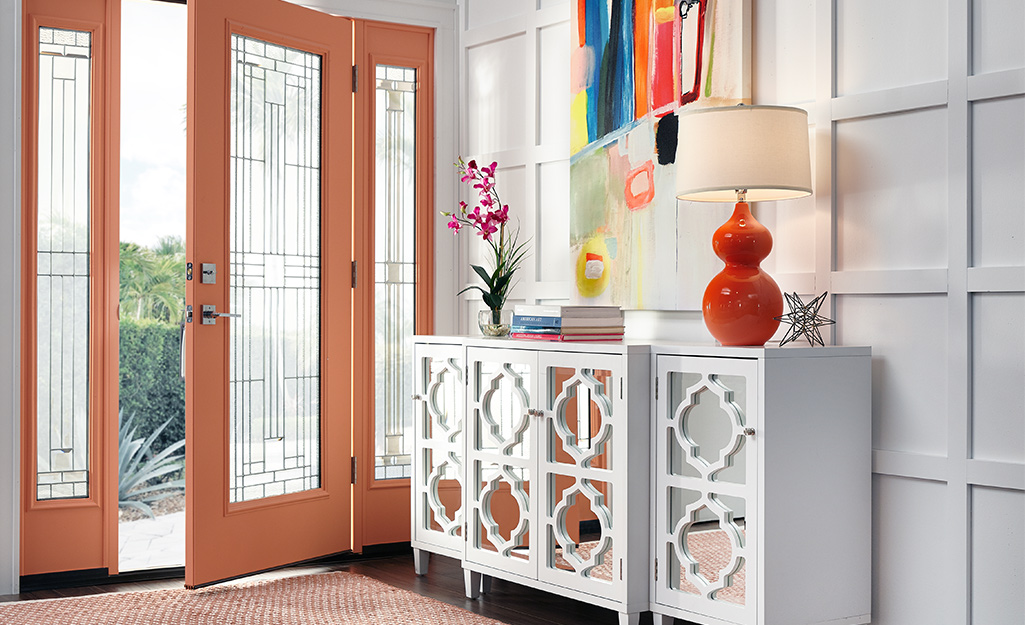 Greet everyone with a look that reflects your vibrant style. Entryway furniture ideas such as a white cabinet with mirrored doors bring dimension and much-needed storage. Top off the look with a lamp in a vivid signature color and wall art in your favorite bright hues.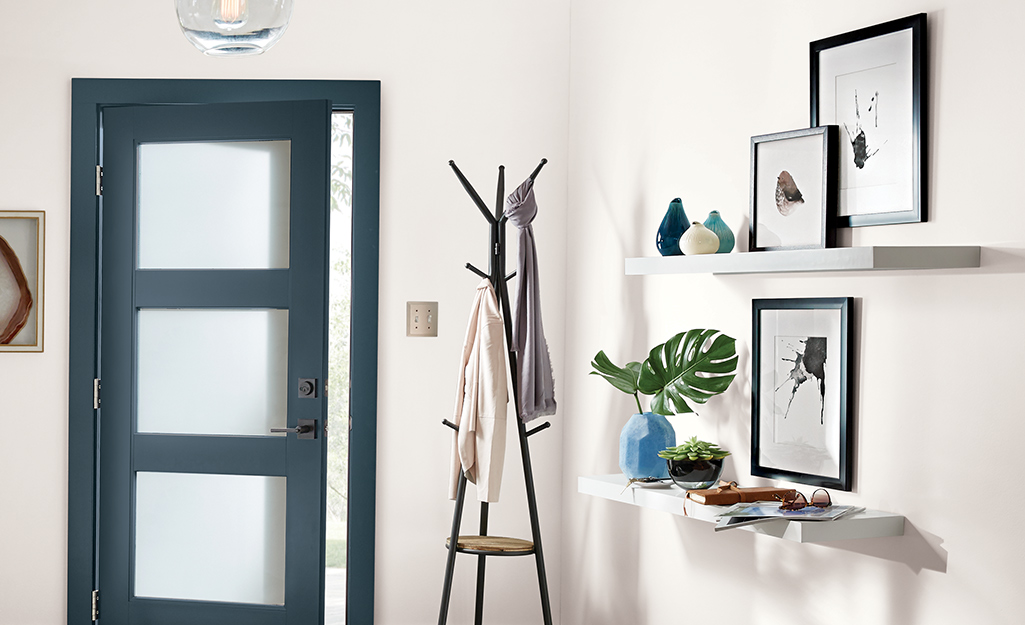 Cool, calm and coastal is always a welcoming sight. Small entryway ideas like this that use wall shelves to free up floor space and display decor in beachy blues can be pulled off in even tiny spaces. A slendar hall tree in a corner holding sweaters and more puts every inch of space to use.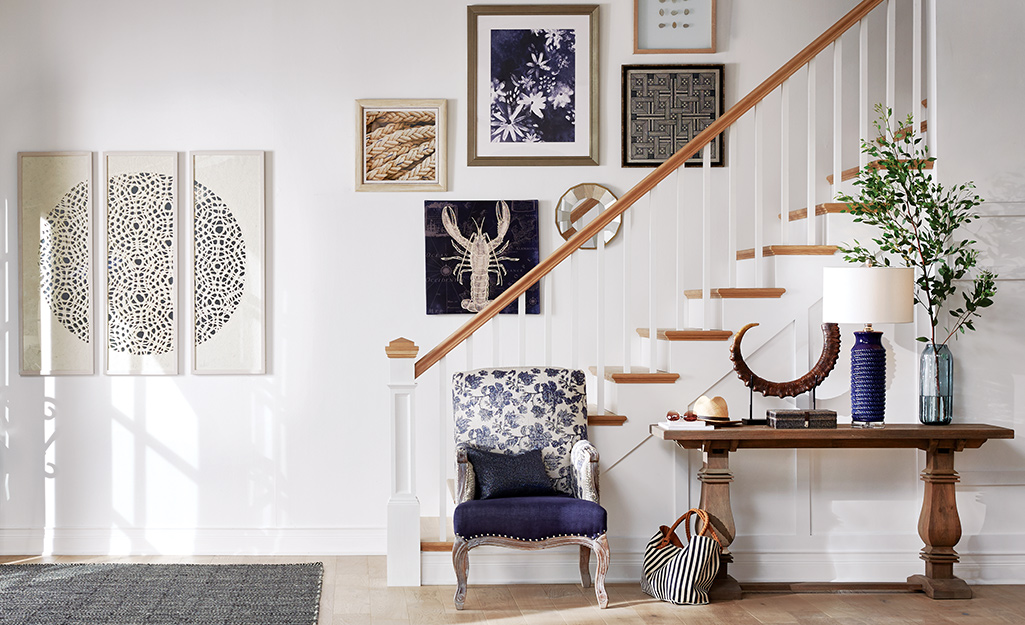 One of the best entryway decorating ideas for a staircase is a gallery wall. Impress guests and yourself with framed wall art and decor that show off the textures and colors of your home. A comfy chair beside a small console table offers the perfect spot to stop and drop bags, keys and more.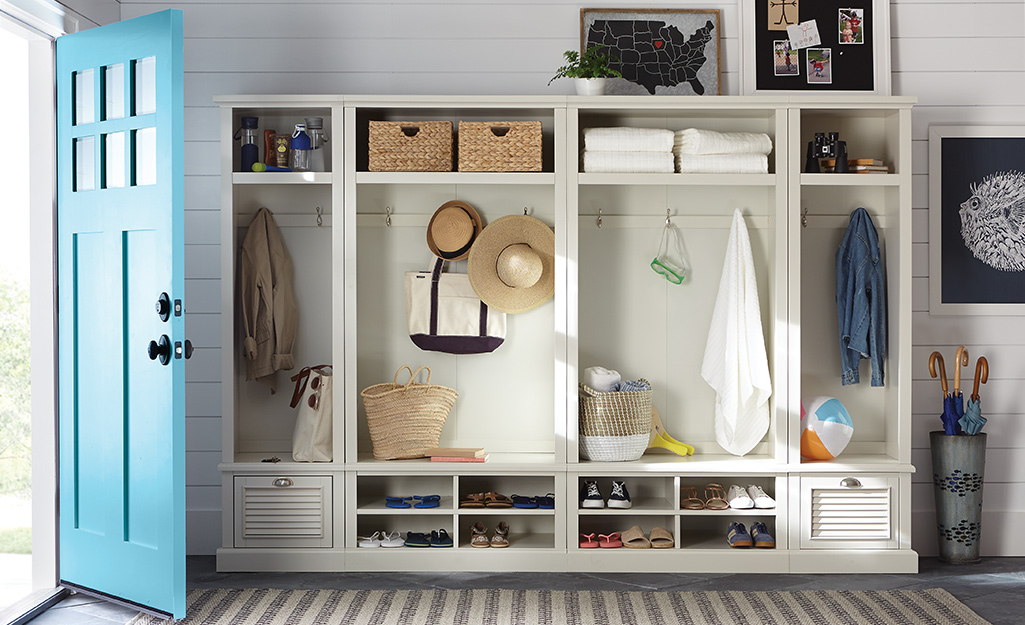 Hall trees come in all shapes and sizes but a classic one with a built-in look can't be beat for controlling the comings and goings in a home. It has cubbies with bins and baskets for scarves, hooks for hanging bags, easy-access shoe shelves and hidden storage behind its shuttered doors.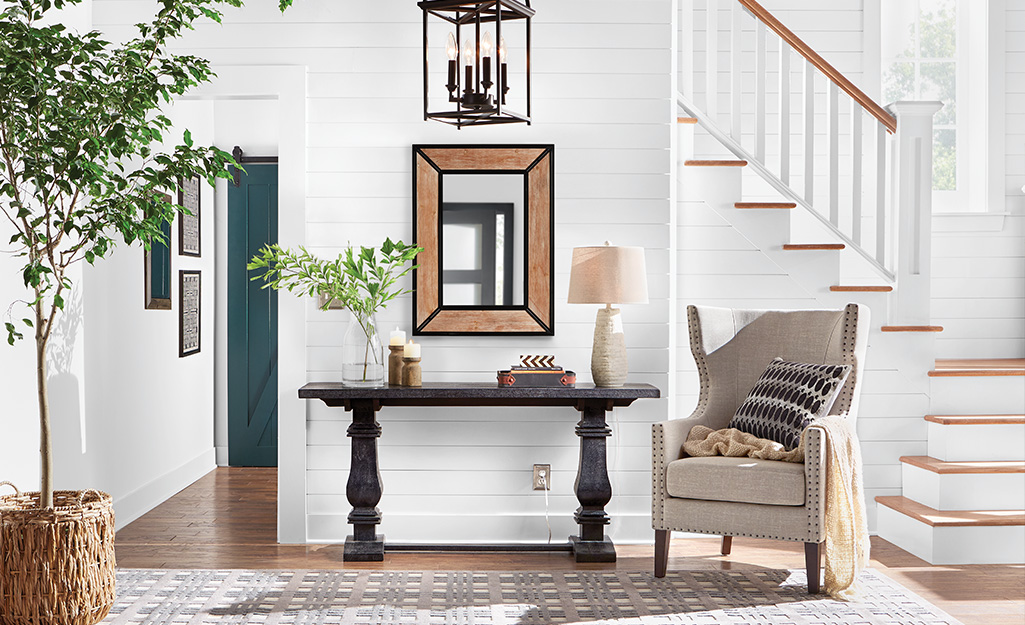 Turning your foyer into a sitting room isn't one of the most obvious entryway ideas but it's the most inviting. Lay down a plush rug to define the area. A tall faux tree and interesting entryway lighting such as a pendant light will add height. Create a focal point with a stylish mirror over a console table and finish with a comfortable chair complete with and a plump pillow.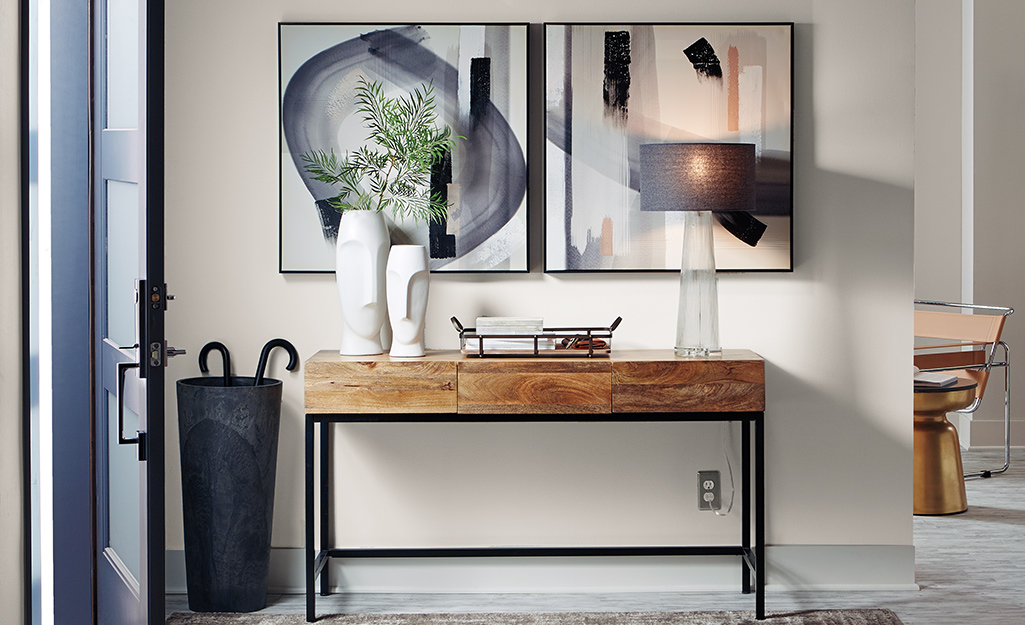 Fashionable comes in all sizes. Make the accessories the center of attention in a small entryway. Start with a powerful, oversized piece of wall art. Add in unexpected but so-right storage pieces such as an umbrella stand and a natural wood desk with a hidden drawer.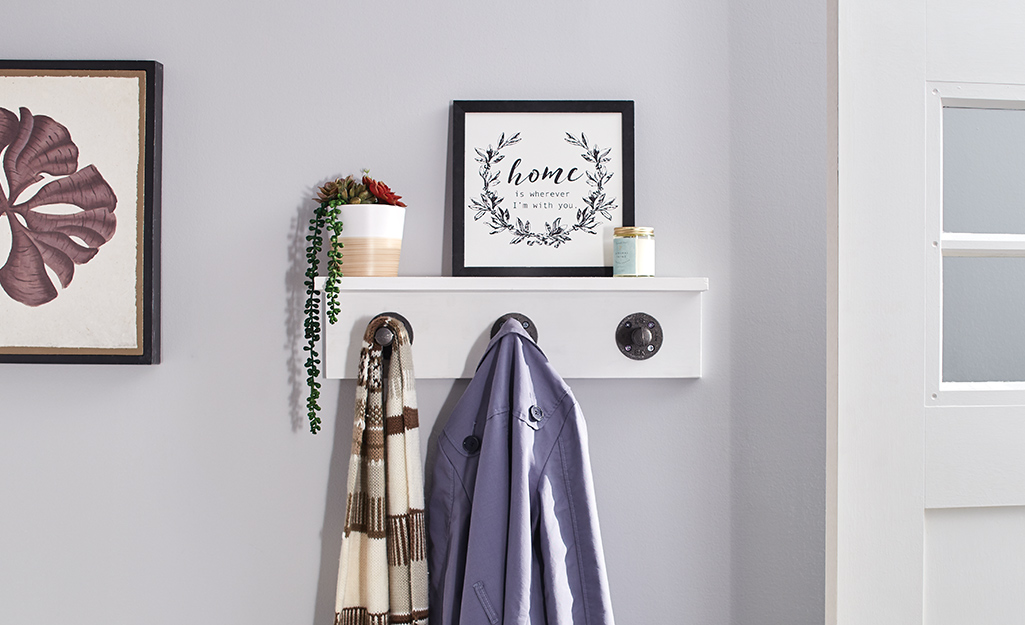 Apartments and other smaller homes rarely leave any room for entryway tables. One of the most practical small foyer ideas is simply to place a wall shelf with hooks right beside the door. Hang coats, display art and still have a place large enough to hold keys and more.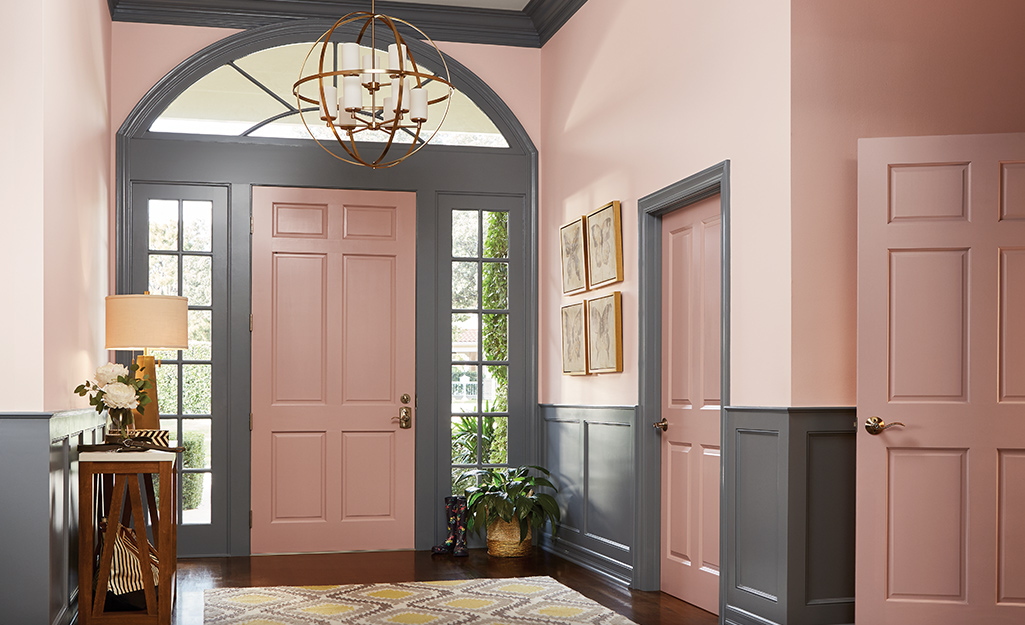 Of all the entryway ideas, paint is one of the easiest and most affordable. Color can open up cramped spaces or give an oversized entryway an inviting yet dramatic look. For example, create a sense of coziness by applying a darker color along the bottom of the walls and on the trim. Pick a lighter, contrasting color for the rest of the space.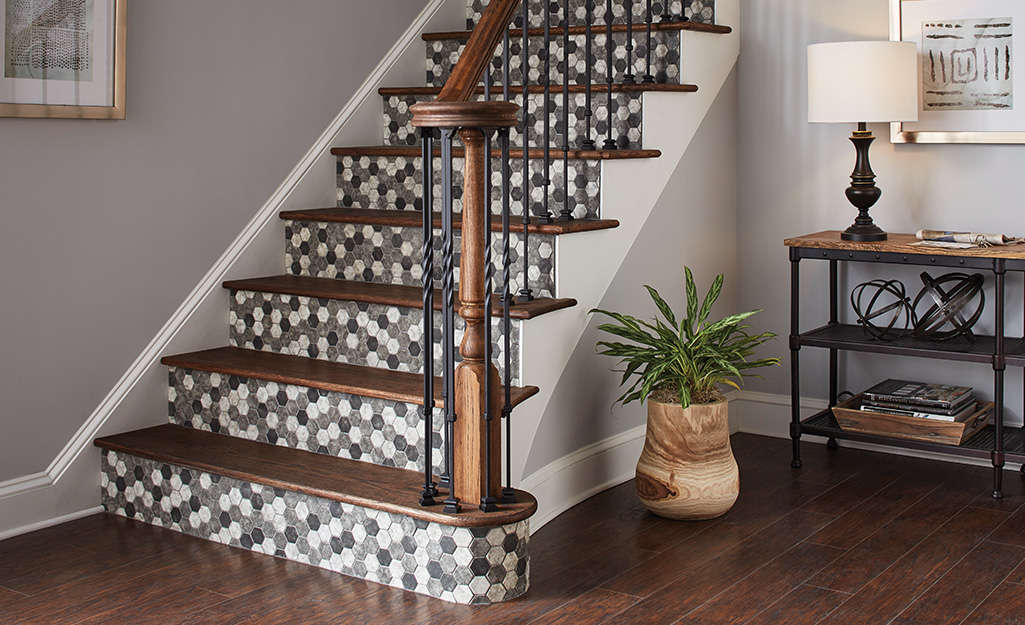 Is your staircase the focal point of your small foyer? Make it a statement piece with decorative patterned tiles or removable wallpaper in a graphic print. You'll still need storage, so pair it with a small, neutral three-tiered table with a basket for keys, phones and whatever else you need to toss in at the end of the day.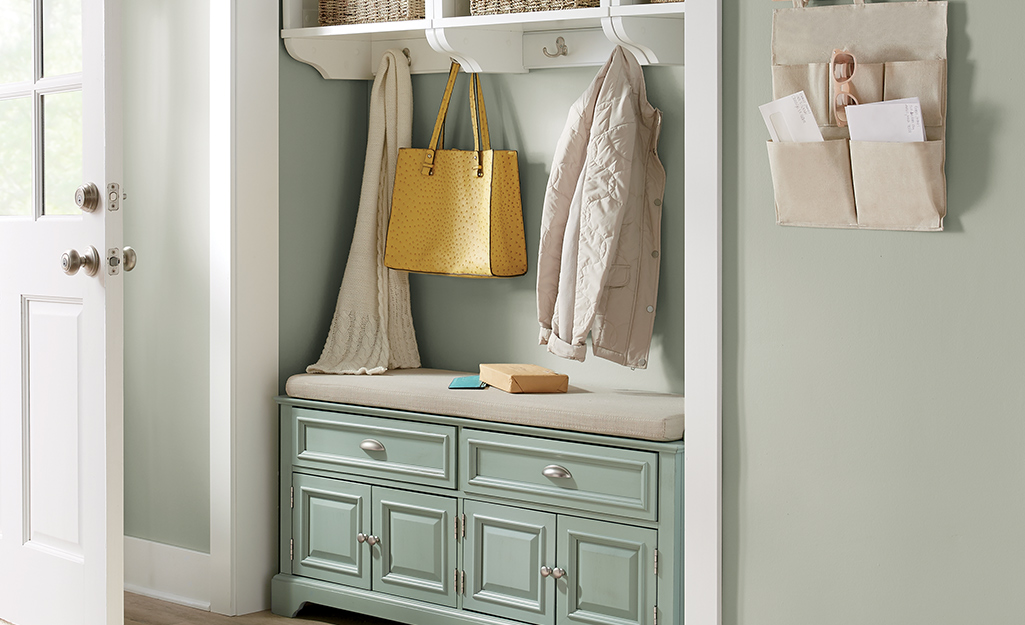 Parked at the backdoor, a hall tree works wonders in high-traffic areas. Clutter is no match for its baskets, hooks and double portion of closed drawers and cubbies. A cushioned bench for removing shoes, boots and the cares of the day is a given.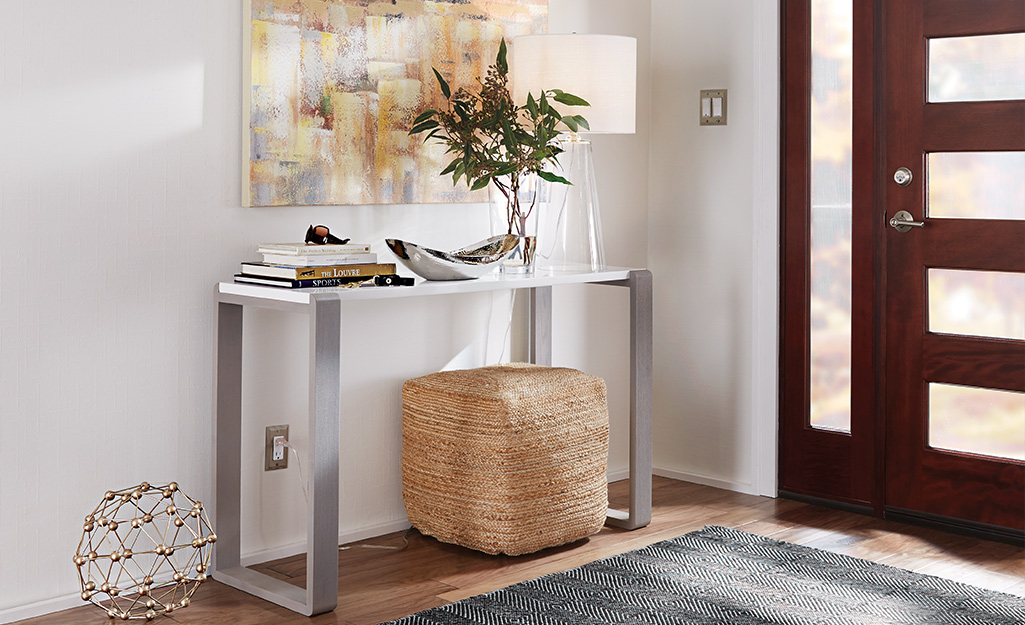 The bare minimum for a well-designed entryway is the right table. The ideal table has a top just wide enough for a decorative bowl to hold keys and an almost invisible glass lamp for lighting up late-night arrivals. Slide a sturdy pouf underneath for those days when you can't wait to sit and take your shoes off.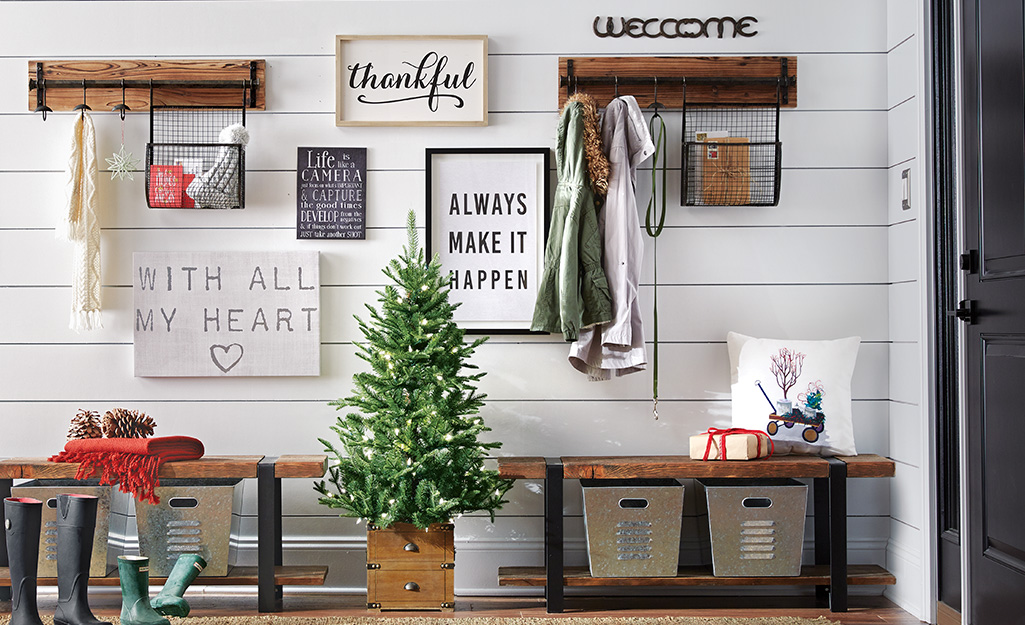 Some of the most charming entryway decorating ideas are those for the holidays. Season's greetings start with festive wall prints, holiday pillows and a miniature real or faux tree in a rustic container. Keep things practical by hanging extra wall storage for guest hats and scarves and adding a few more metal bins for winter shoes and boots.