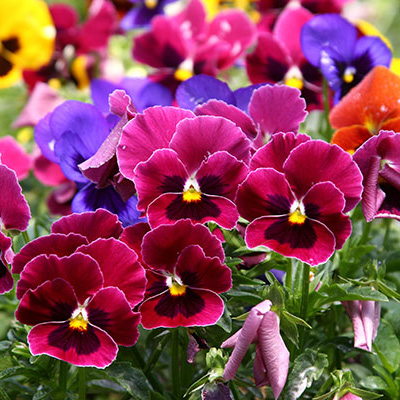 Summer's heat can drive even the most enthusiastic gardener out of the garden. But fall coaxes us back again, as the air turns cool and fresh. It's a perfect time to plant fall annuals in beds, borders, and containers.
Although mums are actually perennials, they're often treated as annuals, especially when they're planted in the fall in northern areas. These pretty plants are available loaded with blooms and buds, ready to slip into empty spots in your landscape or planters, and their blooms take many different forms. You can find spider-types,  pompoms, daisy shapes, and more.
Ideas and Companion Plants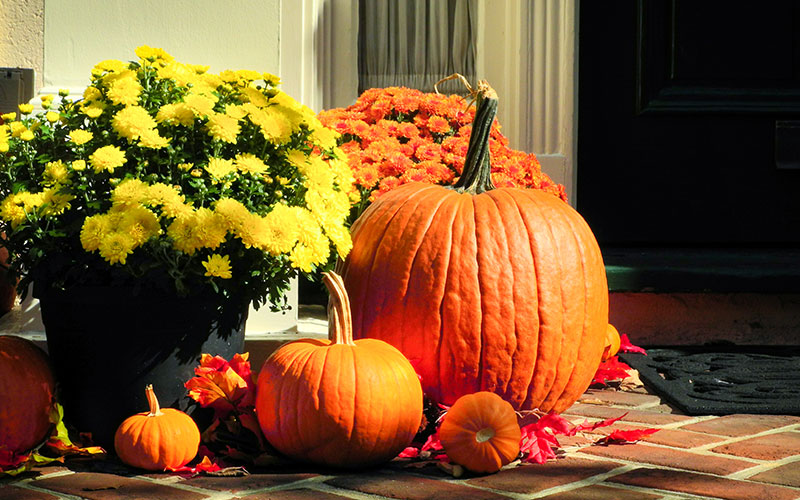 Look for mums in autumnal colors like mauve, burgundy, purple, copper, bronze, butterscotch, and gold. Make a festive seasonal display by arranging them with pumpkins, gourds, hay bales, or dried cornstalks. For a long-lasting decoration, try a big pot of mums on either side of a front door.
For additional color, plant pansies, dianthus, ornamental kale, and other cool-season annuals. For a showy display, use only one or two colors per garden bed.
Fall Plant Care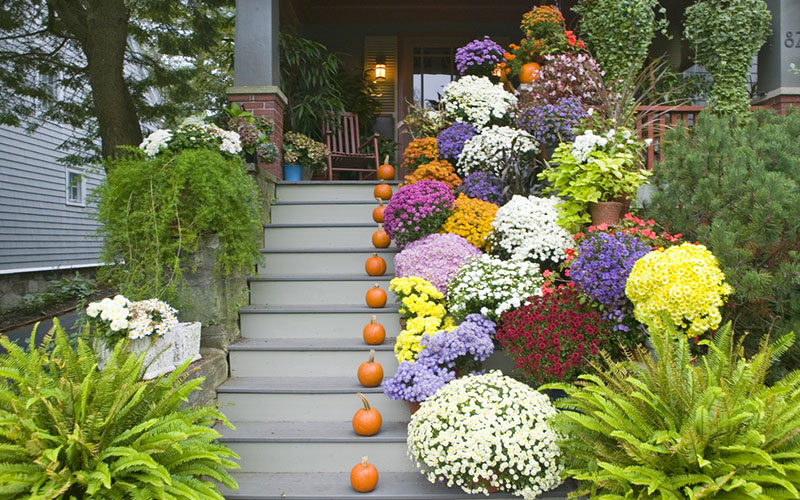 Most fall flowers are easy to maintain. You'll find that you don't need to water as often as you did in hot weather, and even fast-growing weeds will slow down as the temperatures drop.
Try end-of-the-season warm-weather annuals, too, such as marigolds, petunias, and calibrachoas. If you live where the climate is mild year-round, they'll keep blooming through the change of seasons. Elsewhere, you'll still be able to enjoy their bright blooms for a while longer.
Explore More on homedepot.com