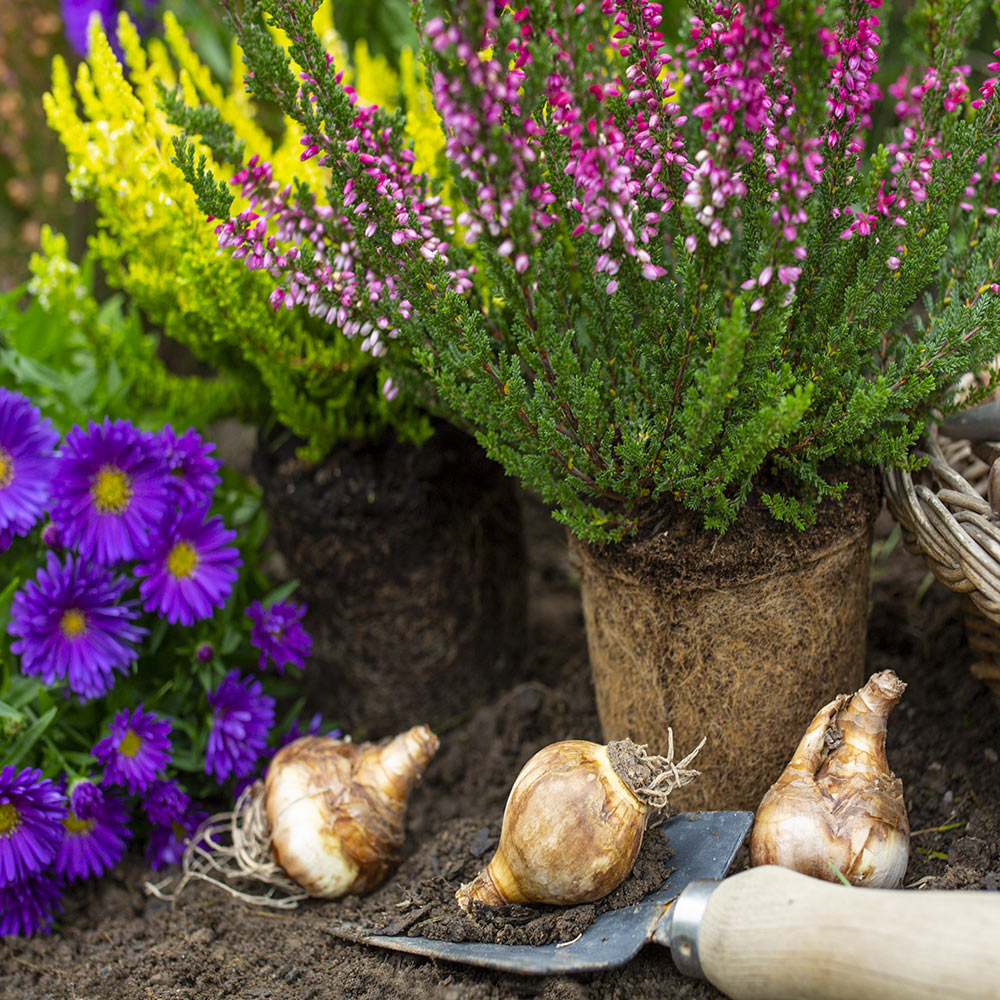 Conventional wisdom holds that spring is the time to plant, when the earth is just waking up from winter's chill and the long, hot days of summer are ahead. Spring is the time when gardeners' wish lists are filled with flowering shrubs and perennials, as well as brightly colored annuals.
While you can't deny the joy of planting in spring, there are many advantages to planting in fall. Autumn's cooler temperatures and wetter weather mean a better start for trees, shrubs, bulbs and perennials. Vegetables and herbs grow well in fall, too, especially greens and root vegetables.
When you plant in fall, you take advantage of milder weather. More rain and moderate temperatures equals less watering. And when spring comes around, your plants will be in the ground, establishing root systems and ready to grow when the sun hits them.
Another bonus: Fall planting means you support pollinators with food and habitat at the beginning and end of the season. Your fall-planted perennials will provide sustenance in late fall and emerge early in spring to support pollinators like birds, bees and butterflies. 
Check out these ideas for fall planting.Check out these ideas for fall planting.
Whether you need the right planters, seeds or potting soil, The Home Depot delivers online orders when and where you need them.