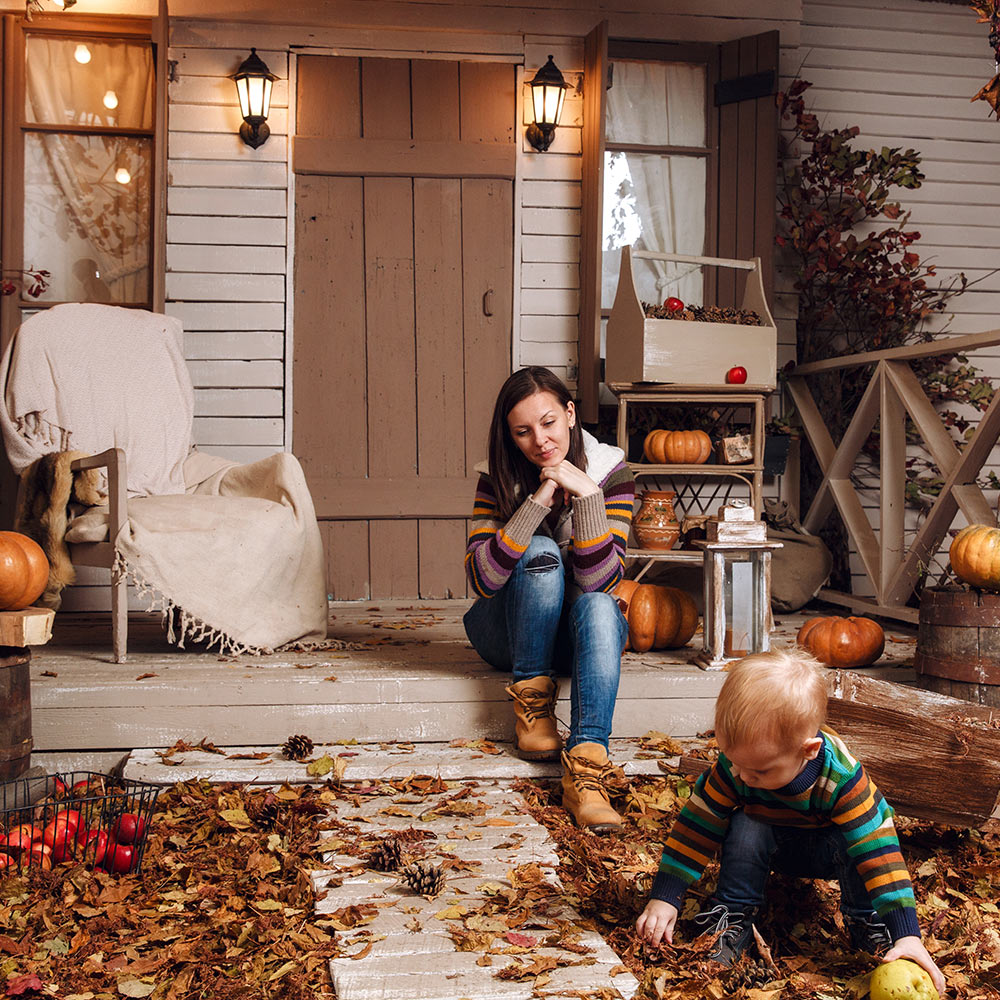 Welcome guests to your front porch with layers of harvest style. Colorful pumpkins and mums, scarecrows and Jack-o'-lanterns will accentuate your porch, patio or balcony and set the stage for fall entertaining.
By creating layers of decoration, you can segue successfully from the hazy days of late summer to the candy corn fun of Halloween and the cozy gatherings at Thanksgiving.
Choose Mums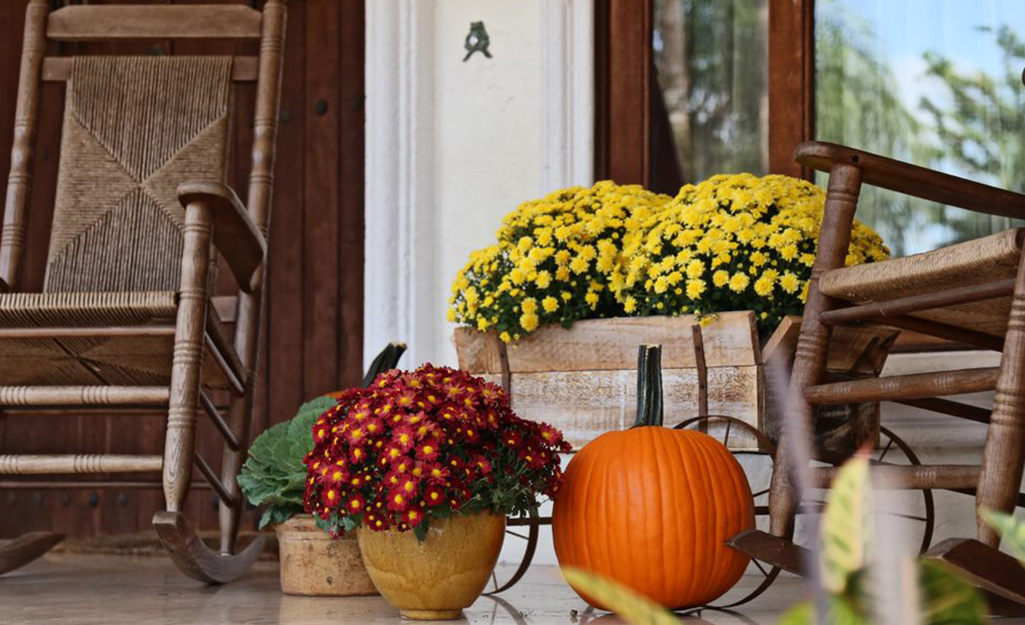 Begin with fall's favorite annual, chrysanthemums, in colors ranging from deep red, sunshine yellow and bright purple. Their wide range of hues allows you to experiment with unorthodox colors for fall. Whether you decide to fill a pumpkin or metal pail with mums, they're sure to inject color and texture to your porch decor.
Some are available in the Garden Center already in decorative planters. You can also place them directly into containers or urns on your porch.
Use Pumpkins for Decoration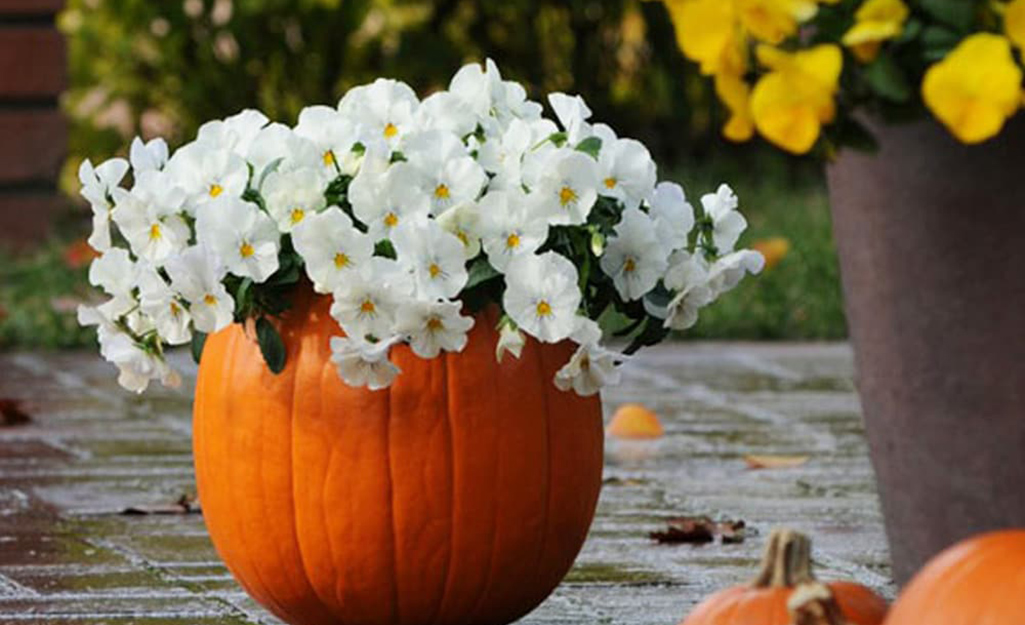 Pumpkins aren't just for carving, they can be used for many types of decorations. Fill a pumpkin with soil to use as a planter or add gorgeous gourds to your display with stacks of decorative pumpkins. The stacked pumpkins become topiaries when placed on urns beside your front door. With pumpkins ranging in color from baby blue to pristine white, you can mix and match them to fit your porch decor. 
Make a Jack-O'-Lantern Pail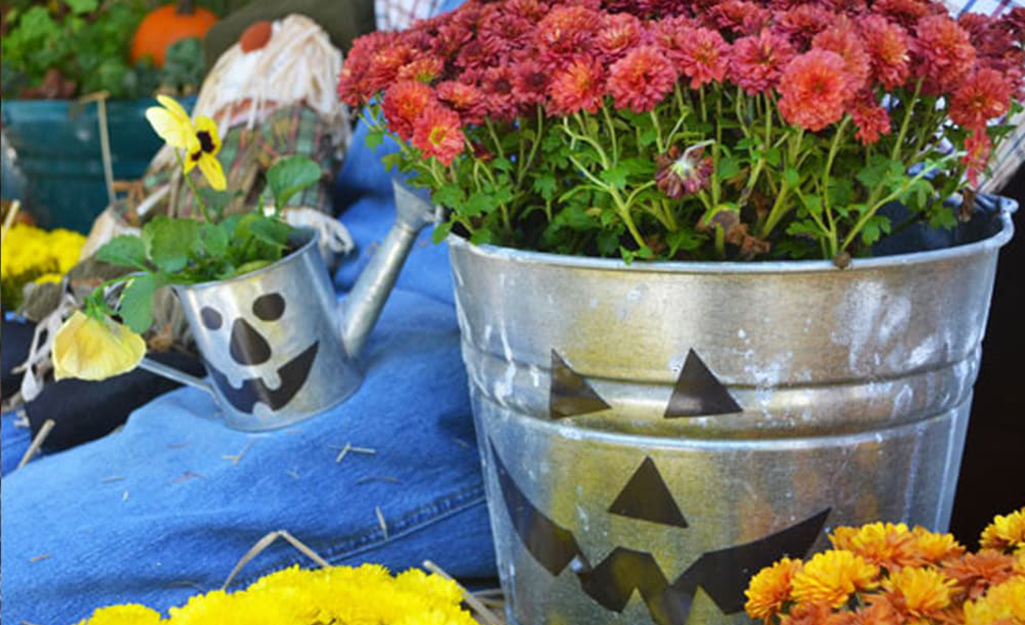 In addition to a carved pumpkin, you can get creative with a magnetic Jack-o'-lantern face on a galvanized pail. There are so many fall crafts that you and your family can enjoy to welcome the season. Construction paper, popsicle sticks, leaves, mason jars and a little craft glue are more than enough to create several fun fall projects.
Display Harvest Decor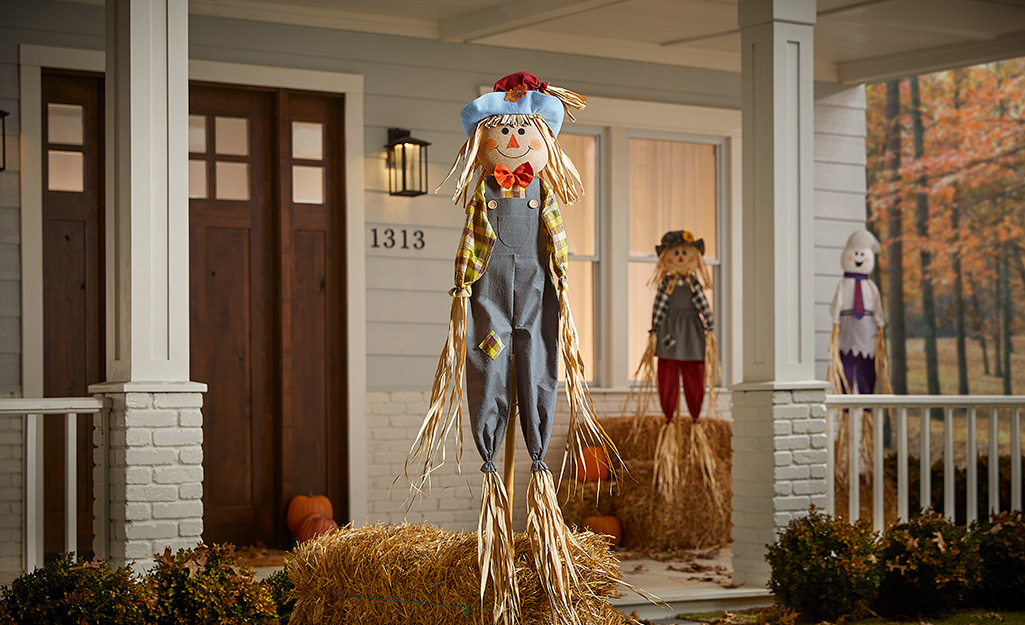 As the season edges closer to Thanksgiving, switch out Halloween decor for welcoming Thanksgiving touches, like a wreath of autumn leaves and miniature pumpkins. You can even stage your porch with a bale of hay, assorted colored live pumpkins, rocking chairs or cool fall signage. Allow your imagination to take the lead and get creative with your harvest decor.
Entertain on the Porch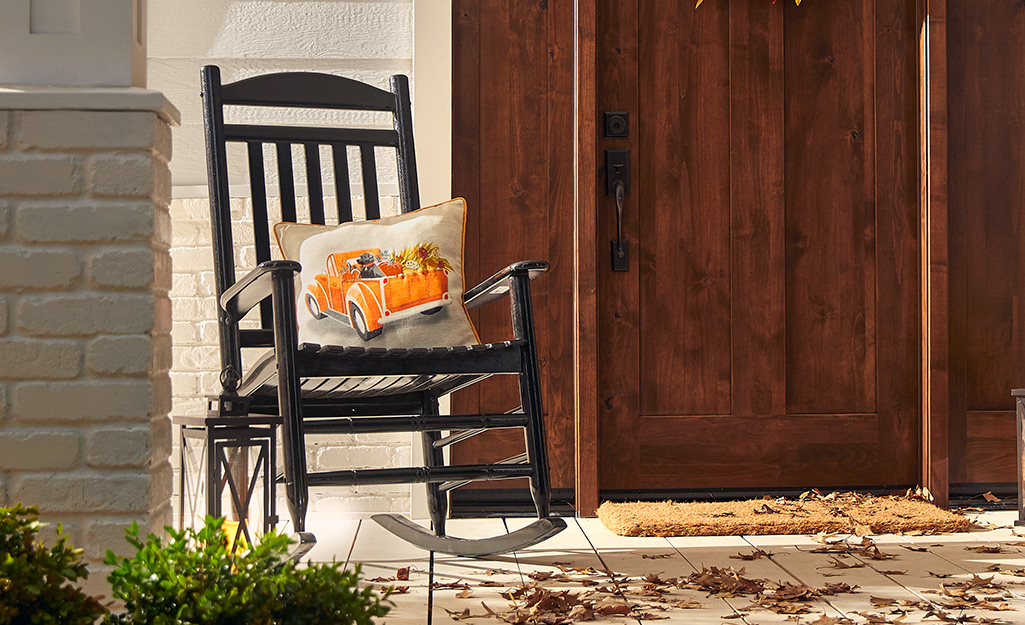 The days and evenings of autumn are perfect for porch sitting. Enjoy your harvest decor more with a pair of rocking chairs outfitted with seasonal pillows. Imagine those lovely fall days outside sipping warm cider and enjoying fresh air with your loved ones. A woven throw blanket is a great accessory for cooler nights.
Don't Forget the Back Porch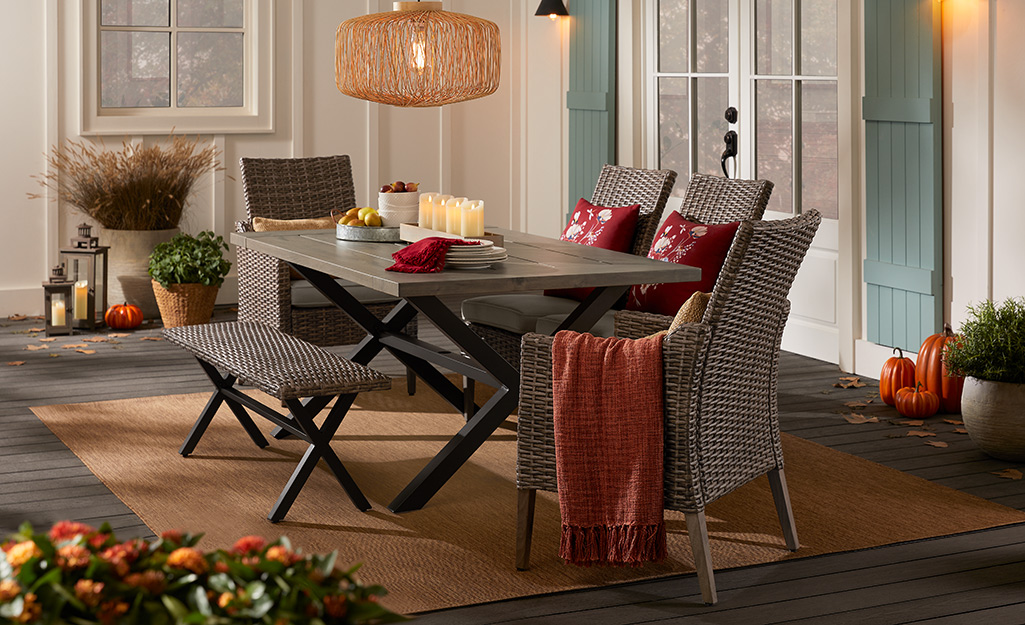 Don't miss the opportunity to decorate your back porch for fall. All the things that you enjoy on your front porch can also be used for your family and friends to enjoy in the backyard. Transform your back porch into a harvest celebration with all the accessories mentioned earlier. Patio furniture, live and faux pumpkins, fall signage and pillows, lanterns and throw blankets help you usher in the season with style.
Fall is an amazing season. It's not too hot or too cold and it's the perfect time to nestle up with your favorite book outside in the crisp air. It's also a great time to catch a football game, go to a festival or throw a backyard shindig complete with harvest decor. Order online to effortlessly transform your home into an autumn wonderland.
Explore More on homedepot.com