Ideas & Inspiration
Game Day Flowers for College Football Tailgating
When it comes to college football tailgating, game day flowers are the perfect centerpiece to complement the rivalries, the revelry and the food.
Get the party started with fall mums. Think crimson (Alabama), orange (Auburn) and red and white (Oklahoma) for starters.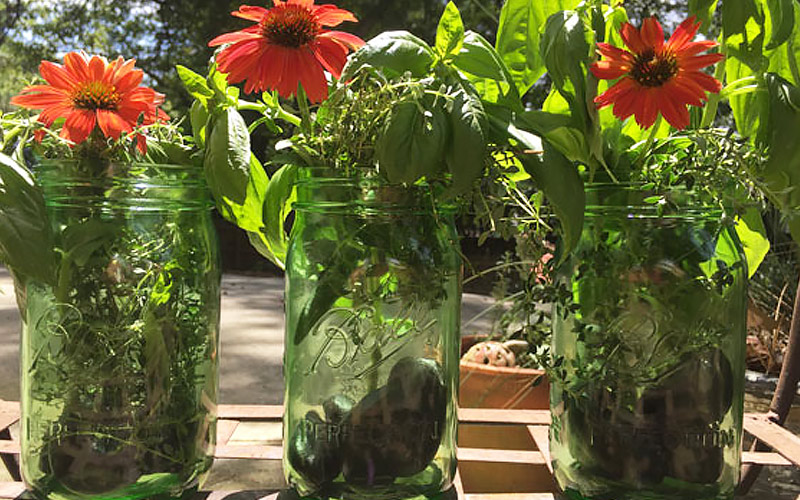 Or you could kick off the tailgate celebration using a mix of flowers and edibles. Fill a large green mason jar with orange echinacea or coreopsis (Miami) and accent the arrangement with basil and thyme, or if you support Florida State, use red and gold pansies and a clear mason jar.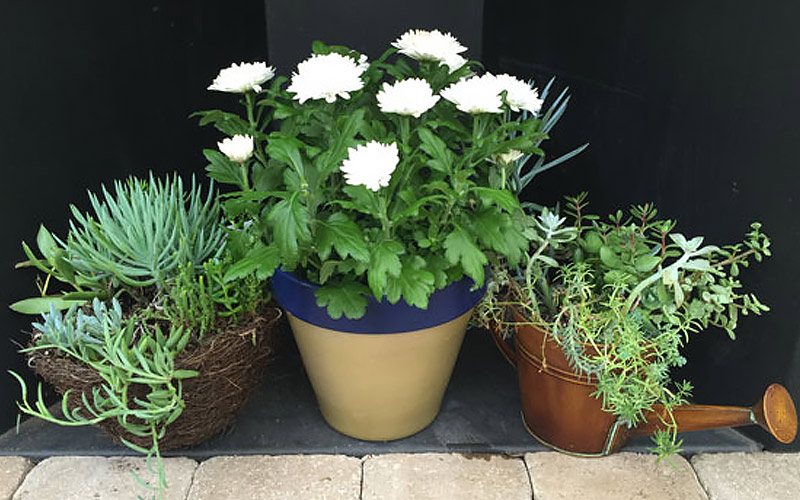 Show your support of your favorite team with a DIY project. Paint a terra cotta pot gold with navy trim, and the other maroon with yellow trim. Then fill both pots with shasta daisies or mums (Notre Dame vs. University of Southern California). You could also paint your planter gold and black, or navy and gold, adding white flowers for Army vs. Navy.
If you're hosting a Michigan tailgate, try a navy blue pot and yellow flowers.
If you're welcoming Tennessee fans, go with a plain terra cotta pot with orange and white flowers. You can even secure logos to the containers with a glue gun to make game day even more authentic.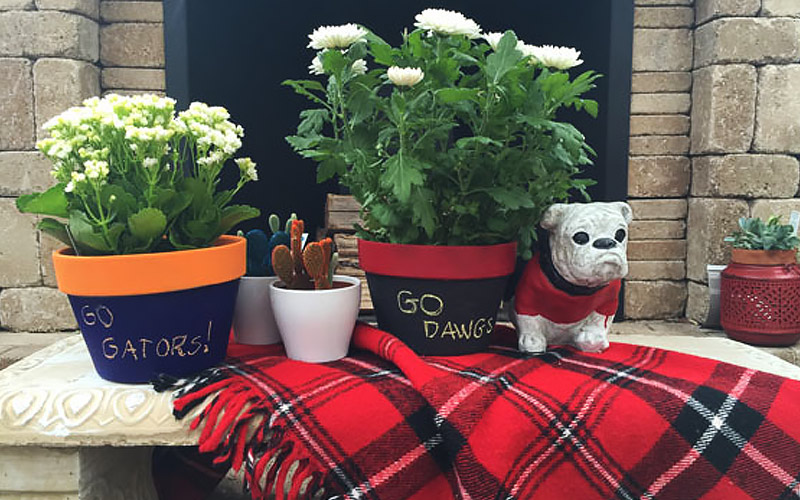 Pit your favorite team against its staunchest rival with dueling centerpieces — making your fan zone competitive, too. Think red and black against blue and orange.
Since blue flowers are harder to come by, you could always go with orange flowers in a blue planter. Or paint a terra cotta pot in team colors and accessorize with your own mini team mascots, such as bulldogs and gators.