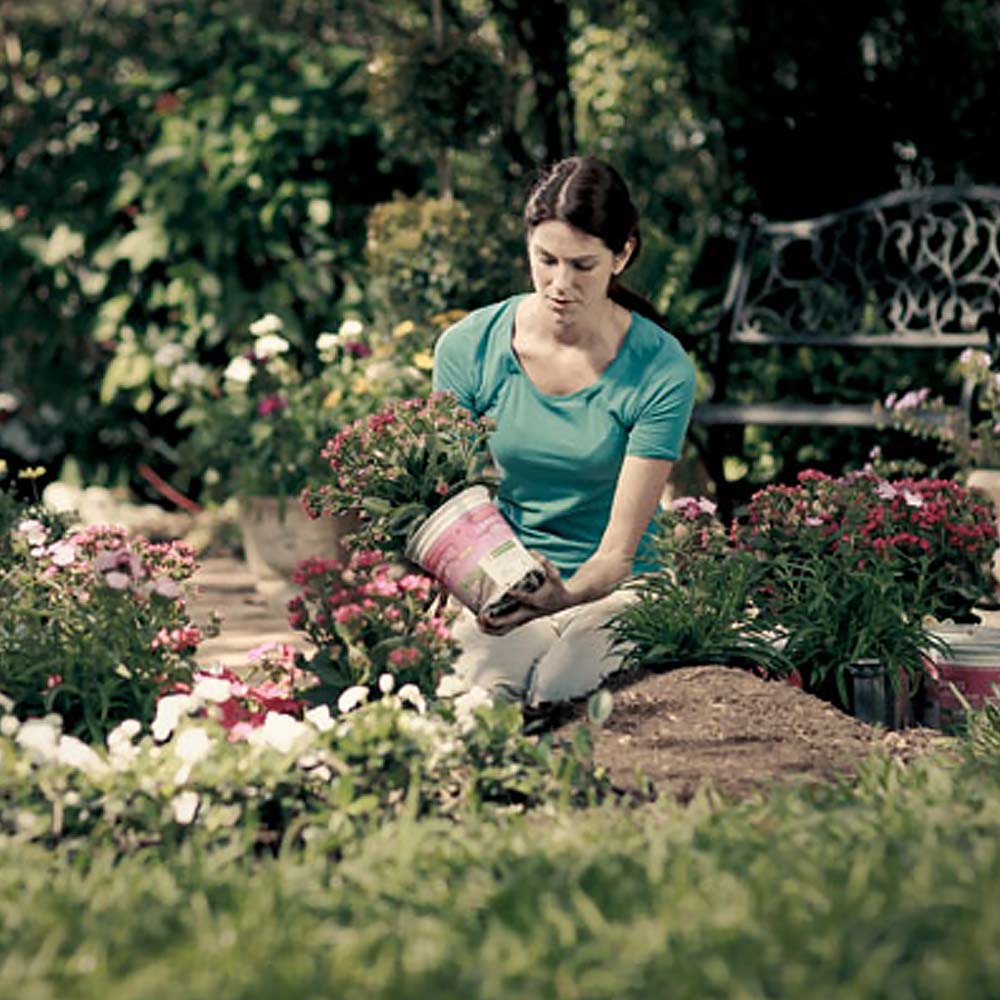 A garden planted in memory of a loved one offers a quiet, lovely place to remember a life well-lived.
Give some thought to location when you plan your garden. Put it outside a window in your home, so you can see it during the day, or keep it nearby so it's easy to visit. While the garden honors your loved one, caring for it can help you work through your grief.
Ideas for a Memorial Garden
A memorial garden can as simple as a single tree, or as elaborate as beds of perennial and annual flowers, shrubs, and ornamental grasses. Some people include a fountain or pond to add the soothing sounds of water, along with a bench to sit and meditate. You may want to install a plaque or marker engraved with your loved one's name, dates of life or military service, and a meaningful quote.
If you have time to care for the garden year-round, think about how it will look as the seasons change, and use plants with staggered bloom times to keep the flowers coming. Tulips, daffodils, and other bulbs provide spring color, along with forsythias, crabapples, ornamental cherries, and dogwoods.
Roses, hydrangeas, lilies, impatiens, petunias, vinca, daisies and many other flowers blossom through the summer, while foliage plants like hostas and coleus can fill shady nooks.
Maples, mums, asters, Indian grass, ginkos, burning bush, and sedums add shades of bronze, gold, red, and purple to the autumn palette. For winter interest, try ornamental cabbages and pansies.
Grass makes a lush carpet for a memorial spot, but ground cover plants are easier to maintain. Stepping stones or pebbled paths can help avoid mowing and trimming.
When space and time are limited, an individual tree can become a tribute. Oak trees connote strength, and sycamores  symbolize hope and protection, like the base of an upended sycamore preserved at Ground Zero in New York City.
Flying the American flag has special significance if you're honoring a serviceman or woman. Learn how to properly display the flag in your garden.
Red, white, and blue flowers make a patriotic statement. Look for daisies, impatiens, clematis, salvia, and geraniums in white, and roses, petunias, begonias, and zinnias in shades of red. For blue, use salvia, morning glories, evolvulus, cornflowers, hydrangeas, grape hyacinths, and iris.
No matter how large or small, a memorial garden will honor your loved one and keep your memories evergreen.
Images: Shutterstock/cjgphotography; Shutterstock/Browyn Photo
Explore More on homedepot.com