Ideas & Inspiration
Gardening Calendar for June
Get the most out of June gardening by tackling the most important items on a gardener's to-do list.
Make sure your garden produces a succession of vegetables and other edibles. Plant additional seeds or seedlings in the ground for delicious veggies, herbs and more. Where you live will determine what you should plant. Check seed packets and look for vegetable starts at your local The Home Depot Garden Center for selections that you can plant and grow now.
Another to-do item this month is checking plants for pests, including aphids and cucumber beetles. Before you do anything, try to identify the pest. Try organic methods first, including picking pests off your plants, before anything else so you preserve the ecosphere around your garden where pollinators and other beneficial insects are busy helping your plants.
After planting any seeds or seedlings for edibles, provide extra nutrients with compost or other organic amendments to your soil. If you haven't already, give flowers a boost with a slow-release fertilizer so they're well fed all season long.
For watering needs, check your area for any restrictions and then take time to set up drip irrigation and soaker hoses. For other watering needs, check your hoses for leaks and repair to be sure they're in top shape. Replace if needed. It's also a great time to set up hose timers, which are an easy way to save time and energy in the garden.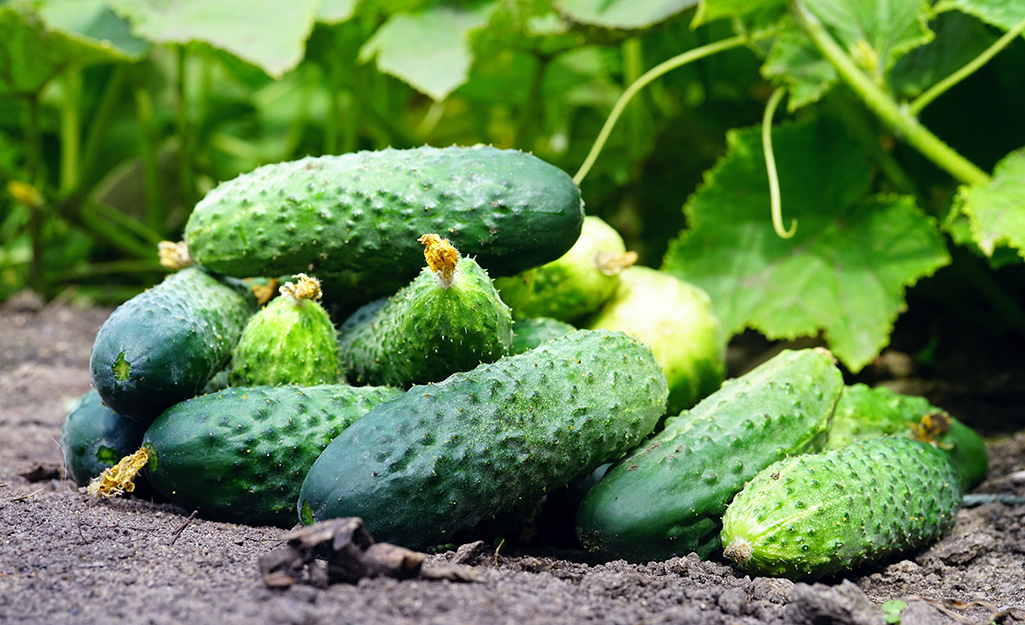 Plant Veggies for a Second Crop
In early June, plant a second crop of vegetables in your garden. In late June, in some areas, you can start seeds for early fall veggies. Where you live will determine which crops grow. Green beans, okra, corn and cucumbers are a good bet for almost any area and those can be started from seed. For fall pumpkins, plant your seeds this month.
Monitor and Treat Plants for Pests
Check your plants this month for pests, including aphids and whiteflies. And when your plants become snacks for creepy-crawlies and other pests, don't reach immediately for harsh chemicals. There are plenty of organic options that will keep you and your garden safe. Read about these organic methods to protect your garden from pests.
Promote Plant Growth With Fertilizer
Give a boost to plants with fertilizer to promote plant growth all season long. For roses, pick a rose fertilizer that contains a balanced mixture of nitrogen, phosphorus and potassium. For all perennials, you can use time-release granular fertilizers to gradually add nutrients over a 3-month span. For your edibles, read about methods to boost your harvest.
Check Hoses and Set Up Timers
Making sure your garden gets enough water in the heat of summer can be tricky business. Watering wisely will help you preserve this precious resource. That's why now is a great time to check your hoses for leaks and set up hose timers. Find out more ways to spend less time watering.