Ideas & Inspiration
Gardening Calendar for May
All around the country, May is an exciting month for gardeners. New flowers are going in the ground, early vegetables like radishes and carrots are ready to harvest and lawns are being spruced up.
Celebrate your favorite mom on Mother's Day with a gift card and trip to the Garden Center with a pledge to help plant what you bring home. Annuals like impatiens and begonias, as well as time-tested favorites like roses and hydrangeas, all deserve a place in your garden.
Prepare for a fun-filled summer by creating an outdoor entertaining space. Stock up on mosquito repellents and small fans to keep pests away. Prep your grill for a summer full of barbecues.
Give your vegetable garden a good start with frequent waterings, or use a soaker hose attached to a digital timer to give your garden what it needs. You may want to install a drip irrigation system.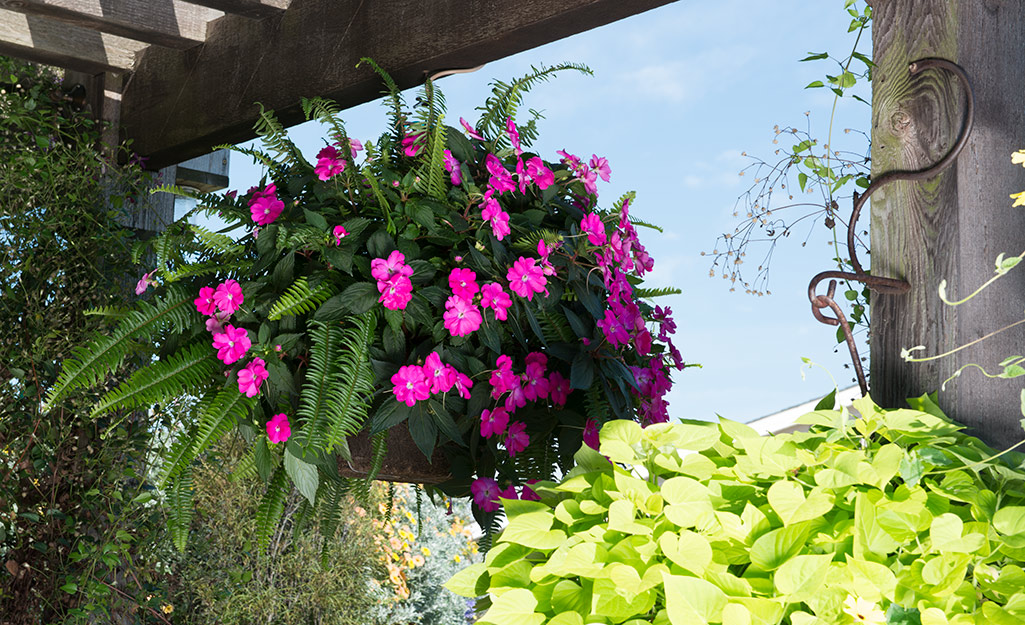 Choose Fresh Flowers for Mom
Give mom a summer full of blooms when you select flowers from the Garden Center. Look for hanging baskets of annuals, and pots of roses and hydrangeas for Mom.
Remove Standing Water to Deter Pests
The top mosquito-control advice is: Kill mosquitoes before they are old enough to bite by eliminating sources of standing water. This includes filling in depressions in the ground that fill when it rains and drain slowly.
Plant Perennials and Annuals
Whether your gardening space is a condo balcony or a half-acre plot or something in-between, container gardening brings plants up close. Sun-loving annuals like petunias, begonias and marigolds add bold color to your containers and flower beds.
Determinate tomatoes are the compact plants that fruit all at once, while indeterminate plants produce all summer. Indeterminate plants sprawl and require support. Cage or stake plants early, before they get out of hand.