Ideas & Inspiration
Grow Flowers and Veggies Together in the Garden in a Foodscape
Share the unexpected beauty and bounty of edibles when you add them into your landscape among ornamentals. The foodscaping trend is a way to have a beautiful landscape and eat it too, all the while staying within the bounds of HOA guidelines and your own good taste.
The idea of incorporating edibles into your landscape is not new; generations prior planted fruit and nut trees and shrubs for sustenance as well as aesthetics. But in recent years, as people are more interested in where their food comes from, the trend towards local and organic foods has led to homeowners migrating edibles from the backyard to the front yard.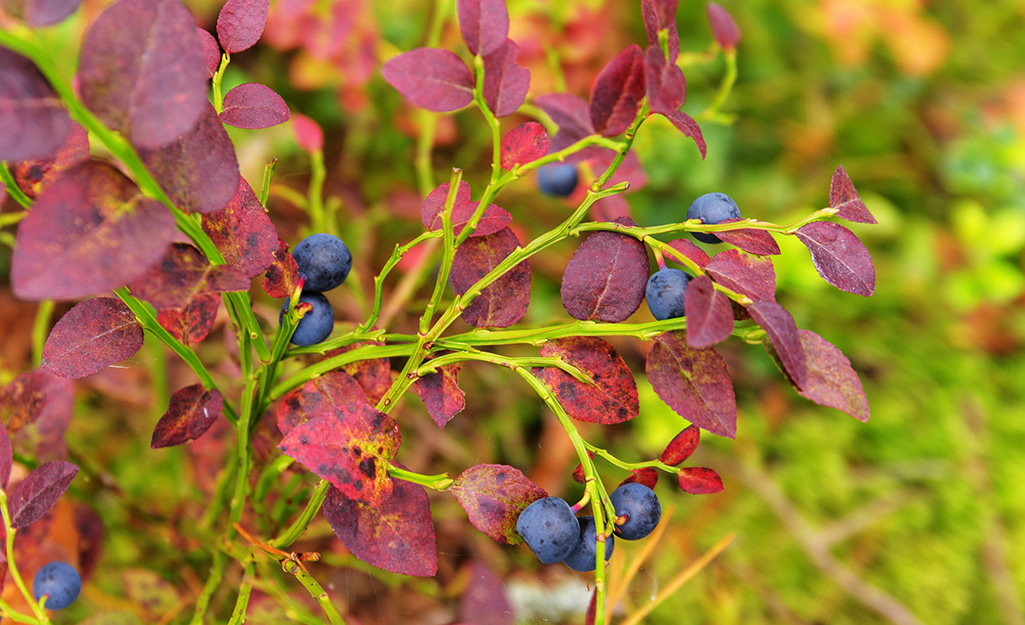 Homeowners want organic produce, they want local, and they're willing to grow it themselves, says Charlie Nardozzi, author of "Foodscaping: Practical and Innovative Ways to Create an Edible Landscape." While homeowners desire vegetables in their yards, they're unwilling to sacrifice an attractive landscape. Foodscaping is the answer to seamlessly incorporating edibles into yards.
"The key is right plant, right place," says Nardozzi. "When choosing plants, look for sun, soil and location." He recommends looking at your garden space and substituting an ornamental with something edible. Beginning with foundation plants around your home, you can easily grow blueberries among the burning bush, boxwoods and euonymus, for example.
Blueberries are the gateway shrub to foodscaping enthusiasm because you get sweet blooms in spring, fruit in summer and red foliage in fall. Blueberries love acid soil, just like their companions azaleas, camellias and hydrangeas.
If you're replacing a tree in your landscape, or adding a new one, go with a fruit or nut tree that will offer year-round interest like fruiting cherry trees, plums and persimmons. Don't feel the pressure to eat every last bit of fruit from your trees; another benefit of edible landscapes is that they feed wildlife, too.
Small-space gardeners can have fruit trees, too, in the form of trained espalier trees.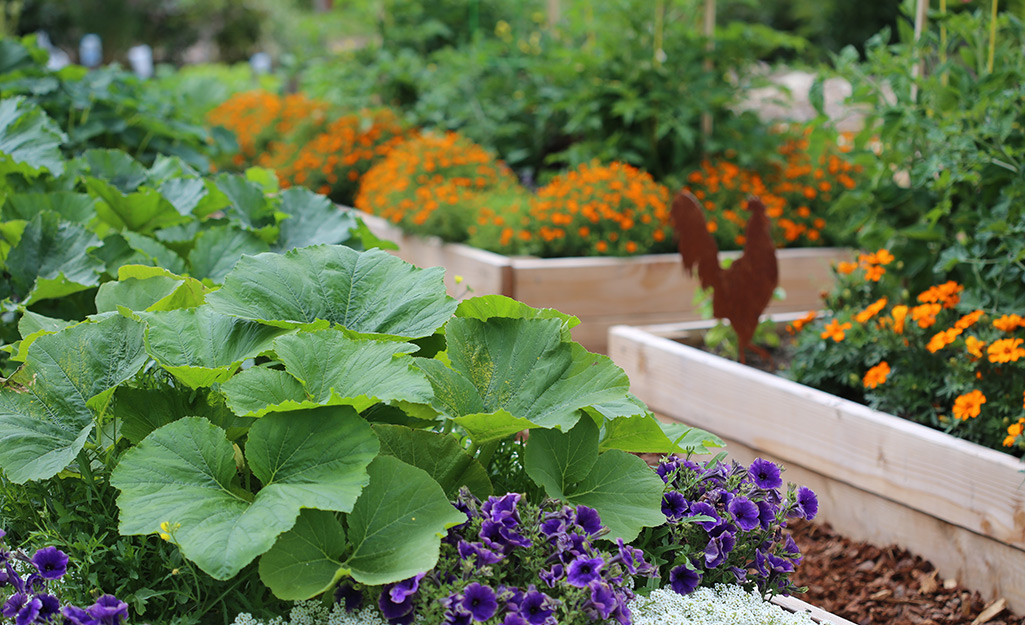 Instead of mulch under your shade trees, try an edible ground cover to suppress weeds and attract pollinators. Mint, alpine strawberries and nasturtiums make excellent edible ground covers.
Grow grape vines for delicious table grapes in warm climates with mild winters. Grape vines can be trained up a trellis and you only need a garden bed two feet wide.
Working vegetables and herbs into flower gardens requires retraining your eyes. Mature zucchini plants, for instance, fit into a subtropical garden alongside perennial hibiscus and ginger.
Among vegetables, brightly colored peppers and baby eggplant are a natural fit for a foodscape. Their green foliage and tidy habit abide easily in a sunny flower bed. Globe artichokes have silver green foliage and a thistle bud that you can eat. If you don't eat it, it opens to a lovely flower. Even okra has a lemon yellow hibiscus-like bloom.
Tender greens make ideal edging plants, according to garden communicator Brie Arthur. She's the author of "The Foodscape Revolution: Finding a Better Way to Make Space for Food and Beauty in Your Garden." In her suburban North Carolina garden, she edges her foundation planting beds with kale and lettuce.
Growing food in your landscape has its challenges, but a few tricks will keep you ahead of the game. Near harvest, tomato vines can look a little worse for wear, with blighted leaves and leggy branches. Begin with disease-resistant, determinate and dwarf varieties that are a manageable size and fill in the front of the garden bed with chard, lettuce and kale, Nardozzi recommends.
As another approach, Arthur grows heirloom tomatoes in 'Limelight' hydrangeas, letting the shrub support the rambling branches and heavy fruit.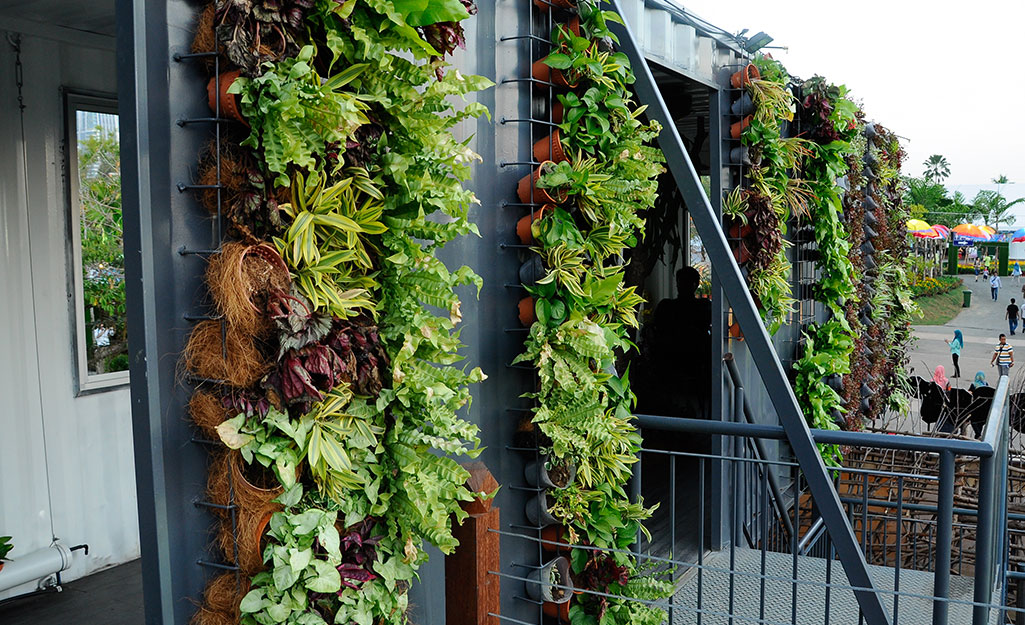 You can have a foodscape even if you have an apartment. With container and vertical gardens, plus smart plant choices, you can grow eggplants beside geraniums and basil, and lettuce alongside your balcony door. Choose drought-tolerant varieties and remember that most veggies like full sun, although some can handle partial shade.
Tips: Use self-watering containers and a time-release fertilizer like Osmocote to keep your plants looking great all summer long.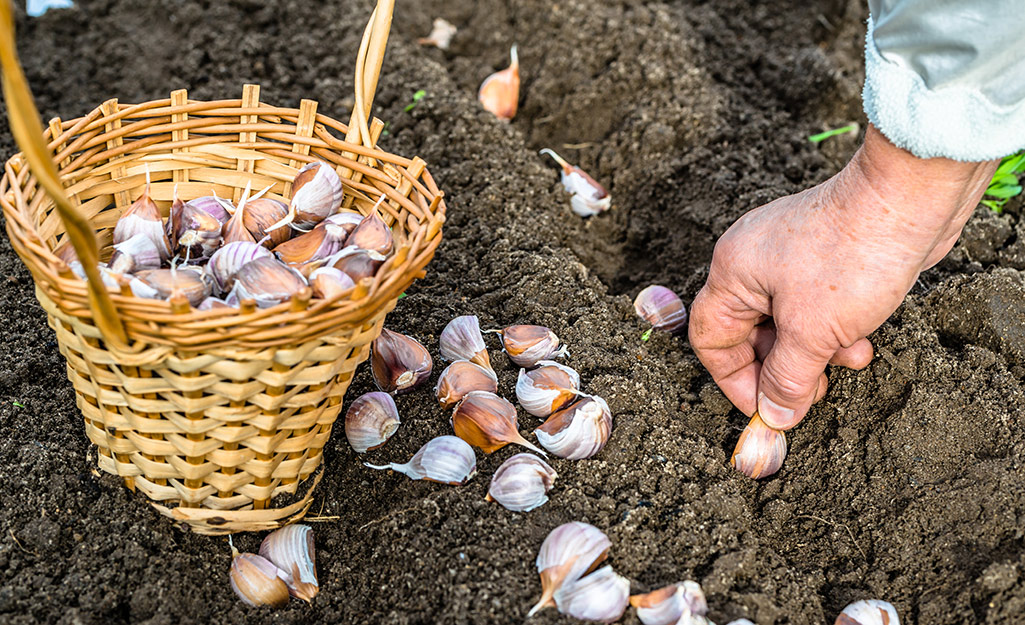 Arthur divides her suburban landscape into three zones, from the house to the mailbox, and breaks down the edible landscape by the water and maintenance needs in each zone. Thirsty greens and tomatoes are close to the house, with increasingly more drought resistant edibles like rice, wheat and barley grown towards the street.
"You want to look at the dead edges, like the space between the sidewalk and the lawn," Arthur says. She plants these with garlic and onions in winter and replaces them with peanuts in spring for a fall harvest. Yes, the peanut plant has sturdy green foliage and a sweet yellow bloom in summer. The peanut bed is bordered with dwarf basil.
With just 50 cloves, or five heads of garlic, you can grow enough garlic for your family with enough left over to give away. Begin with a mulched bed in fall and thumb in the cloves four to six inches apart, knuckle deep. The garlic will grow through the winter and produce scapes in early spring just before harvest.
Invite kids to help with your foodscaping, Arthur says. She likes to grow carrots and turnips with neighbor children. "Kids will eat anything they grow. If they grow it, they want to eat it, even if it's a turnip."
Brie Arthur can be found online at briegrows.com and Charlie Nardozzi at gardeningwithcharlie.com.
Tip: When working with quick-growing greens, plant early and often. In the heat of summer, switch out with annuals like marigold, salvia or pineapple sage.