Ideas & Inspiration
Grower to Garden: How One Grower Delivers on Local Plants
When you're shopping for succulents, pansies, caladium, hosta and other plants at your local Home Depot Garden Center, chances are you'll come across those grown by Sam Rambo and the Rambo Nursery team.
Rambo Nursery is among the more than 150 small growers who supply locally grown plants to The Home Depot stores.
That means plants don't travel far to reach your garden. This grower to garden philosophy and sustainable practice keeps plants fresh and thriving in your garden.
"Whether a blooming perennial or annual," Rambo says, "customers just want beautiful, healthy plants that are grown locally."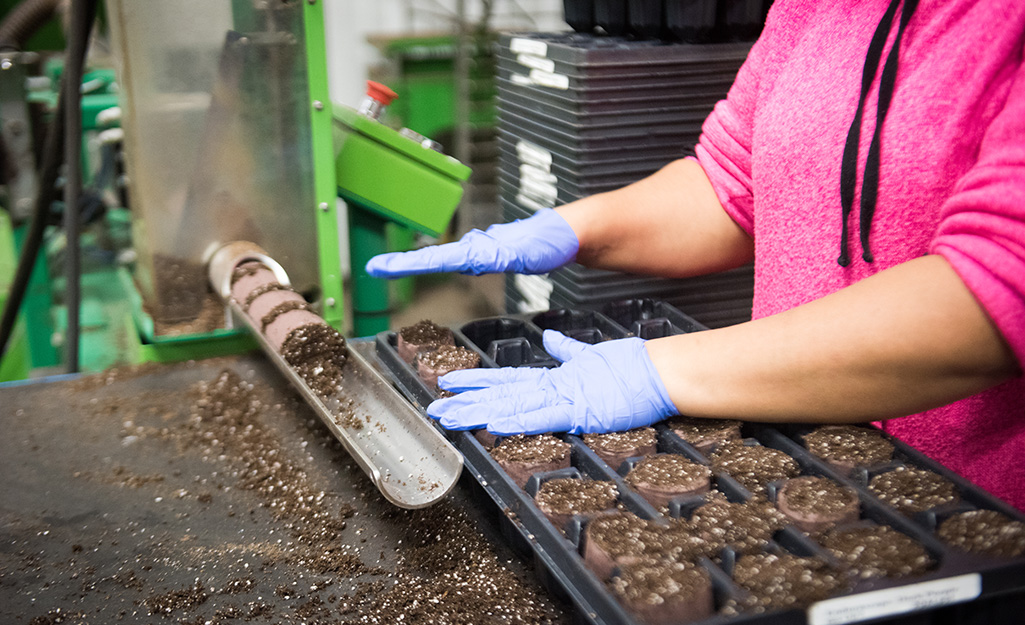 Georgia-based Rambo Nursery, with greenhouses in Dallas and Cedartown, supplies 67 of The Home Depot stores.
Rambo exclusively supplies annuals and perennials, including groundcover, hosta, roses and succulents to The Home Depot stores in north Georgia, Tennessee and Alabama.
All the Garden Centers that Rambo Nursery serves are within 150 miles of its greenhouses. This practice of growing plants closer to the stores where they'll be sold translates to fresh plants that are just right for planting in your local area and your garden.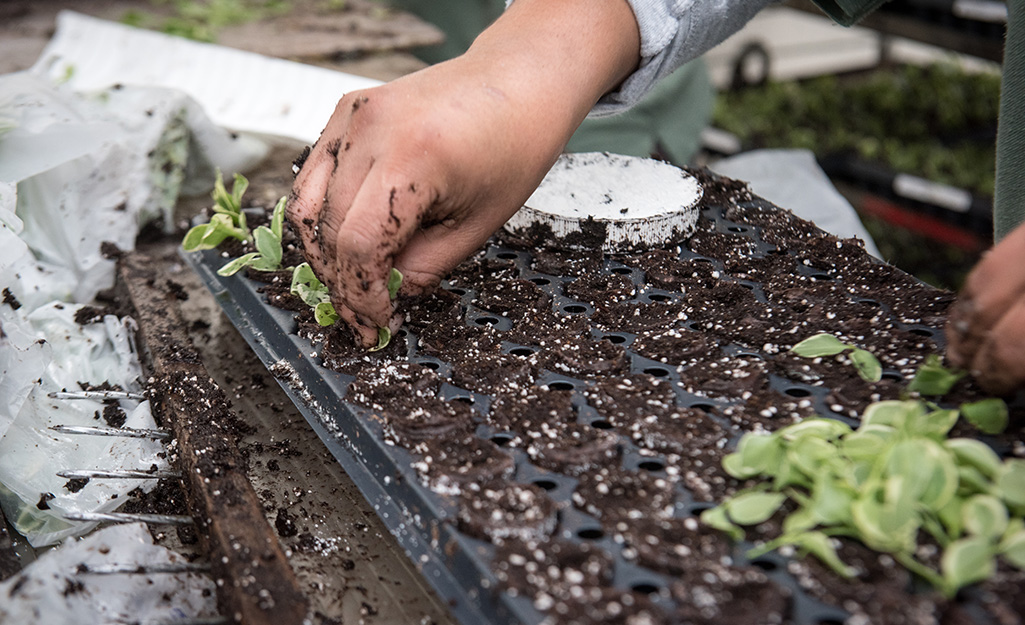 Inside the greenhouse, workers give the vast expanse of plants a kid glove treatment.
They pot up by hand some variegated vinca vine cuttings, a drought-tolerant, deer-resistant perennial groundcover. They're tucking them into a special potting soil mixed on site.
Workers inspect plants several times a day, checking temperatures, looking for dead foliage, pinching back errant stems and generally making sure that only healthy plants, ready for your garden, get delivered to stores.
They also investigate and tweak drip lines attached to a big water reclamation system.
"Water conservation is a big concern to us," Rambo says, as he redirects a drip line to hit a plant just right.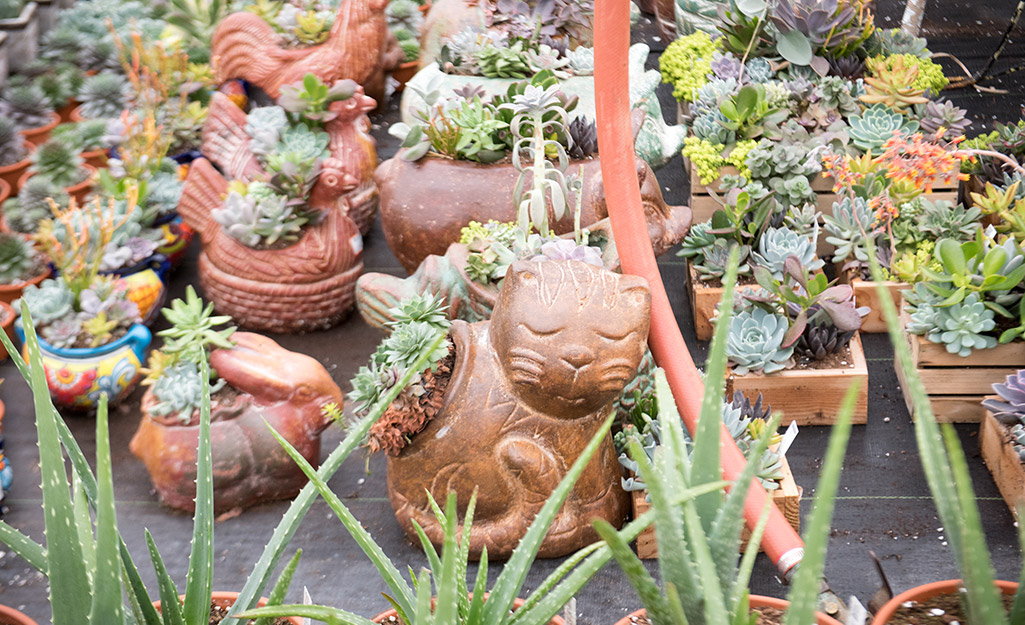 Veteran and newbie gardeners continue to request sustainable plants and practices, and that's what Rambo Nursery delivers.
"We use beneficial nematodes and other sustainable plant pest removal," Rambo says. "We're close to being pesticide-free here."
Another request by gardeners: low-maintenance annuals and perennials that grow easily under any number of stressful conditions.
That means growers such as Rambo continue to test new plants to see if they make the grade before they reach stores and your garden.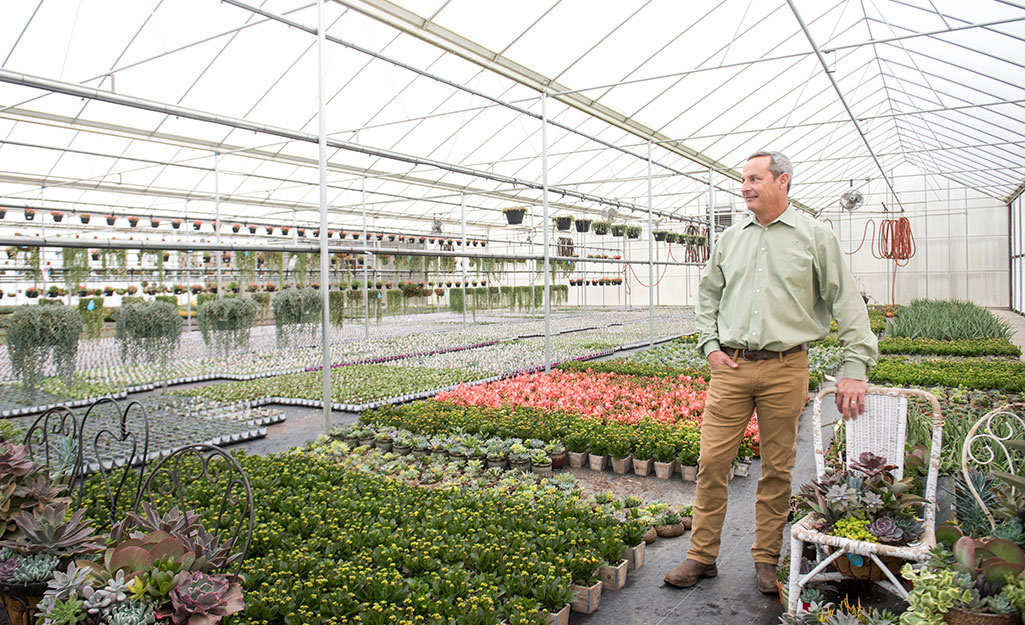 Looking out over a greenhouse full of succulents and other plants, Rambo takes stock of growth plans. Within the next 10 years, Rambo plans to expand the nursery's greenhouse space and build another production facility and loading dock.
It's a family business. Two of Rambo's four daughters work for the company now.
That's a long way from Rambo's humble beginnings in 1983.
The business launched when Rambo's father loaned him $3,000. That's when he built his first greenhouse to grow hanging baskets.
He reminisces about how he loaded them up in the family van, trying to sell them door-to-door. His determination led him to The Home Depot, then an upstart with just three stores in the Atlanta area. At that time, Rambo landed a contract and to this day, still exclusively grows for Home Depot.
"We always had that local advantage," Rambo says. "We were quick. When stores were running low, Home Depot would call me on a Saturday and I would go in and deliver. We were able to build our business. We grew in stages."
Rambo adds, "Pretty much what we do is put our hearts and souls into this."
The Home Depot, too, shares this philosophy, making sure its Garden Centers are stocked only with fresh, healthy and hardy plants that you'll be able to enjoy for years to come.