Shade-loving hostas are a natural choice for containers. With their scene-stealing foliage, they add interest to flower beds, patios and porches.
Perennial hostas are all about foliage, with leaves ranging in colors from chartreuse to green and deep teal. There are stripes and textures, some even with a puckered seersucker effect. All this, and a bonus of blooms in late summer.
The flower stalks are not the star of the show, but they will add architectural height and in some cases, fragrance, to containers.
Just about any planter will do, but urns look especially nice with hosta. Be sure to get a container at least 20 inches in diameter. Growing hostas in urns elevates them from the slugs and snails that like to dine on their foliage. And with proximity to the house, hosta-seeking deer may look elsewhere for a snack.
When choosing hosta plants for your containers, look for the smaller varieties like Whirlwind and save the massive specimens for the landscape.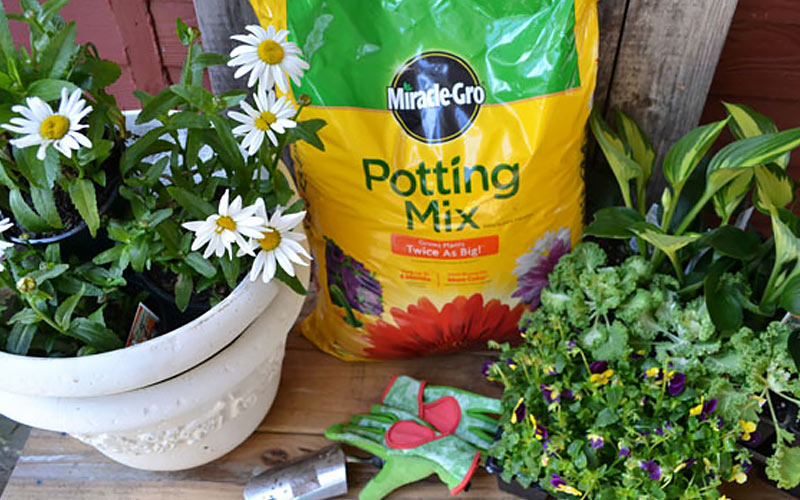 Fill an early spring container with the best of the season: hostas, Shasta daisy and violas. When planting hostas, keep in mind:
Hostas in containers thrive in light or moderate shade. A site with morning light is good and protection from late afternoon sun makes it better. A plant caddy makes easy work of moving containers from spot to spot.
Variegated hostas alone or with a trailing vine such as Creeping Jenny or English ivy looks elegant in an urn.
Hostas play well with other shade-tolerant plants like Shasta daisies, violas, pansies, heuchera, coleus, impatiens and begonias. Tuck a few daffodil or other bulbs deep into the container for a welcome bright spot in spring.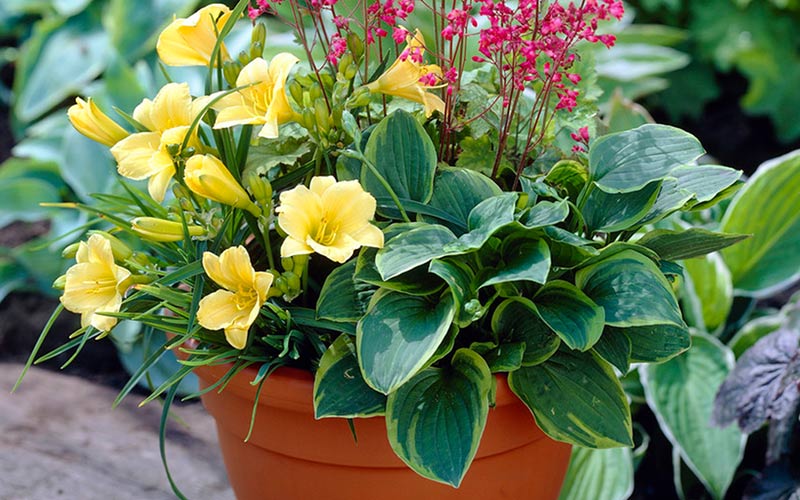 When selecting pots, allow for 2 to 3 inches of room between plant and pot wall.
Make sure the container has adequate drainage. If needed, drill extra holes in the bottom of the pot. Rocks in the bottom of the pot aren't necessary for drainage; plant with quality potting mix and give the plants' roots more room.
Use fresh, high-quality potting mix, not garden soil. Potting mix both absorbs and drains water better, giving plants what they need to grow in a confined space.
Remove plants from nursery container. It will probably be pot-bound. Pull off the large roots wrapped around the root ball and use your fingers to pry the center mass apart. Shake out the roots before popping into the planter.
Pack with more potting mix, finish with mulch, if using, or sheet moss dampened with water and spread across the top of the container.
Give container a good drink of water and set in partial shade.
Allow a few weeks for the plants to settle in, then feed with a 10-10-10 all-purpose fertilizer.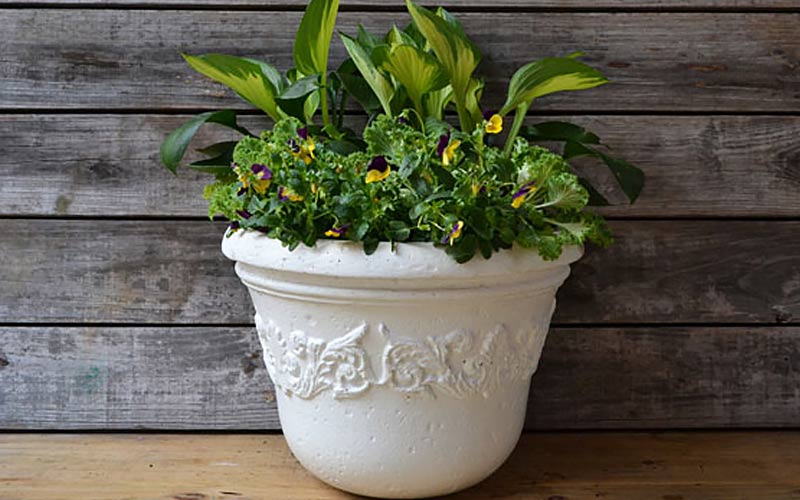 Hosta 'Whirlwind' adds interest to a container planting with its upright growth habit. The leaves are outlined with dark green and the centers change from creamy yellow in early spring to dark green in fall. Paired with sunny violas and pale green flowering kale, it's a perfect early spring planting.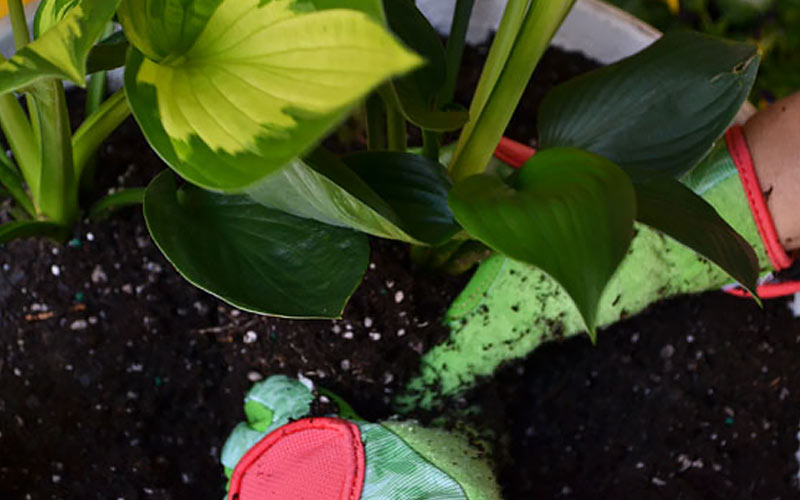 For a full look, plant hostas within a couple of inches of the container's rim. Throughout the growing season, containers will need water every few days, and fertilizer every 30 days to replace the nutrients that wash away. Want to learn more about hosta? Check out The Hostas Have It and Perfect Companion Plants for Hosta.