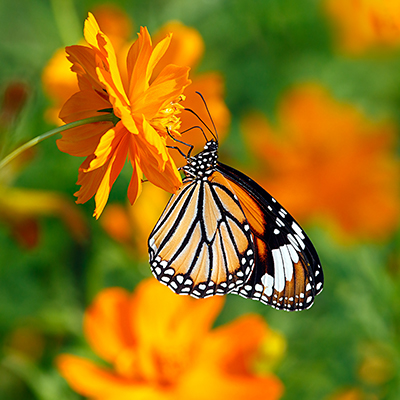 Pollinating insects like bees and butterflies bring life to the garden in many ways. They support the ecology by helping plants reproduce and, in turn, feed on the flower nectar they need to survive. And when the pollinators show up in your garden, they bring the show, moving about from bloom to bloom. 
Pollinators include butterflies and bees, as well as moths, beetles, flies and hummingbirds. Planning your garden with pollinators in mind is easy to accomplish, especially when you start with seeds that you start indoors or direct sow into the garden.
Pollinator Favorites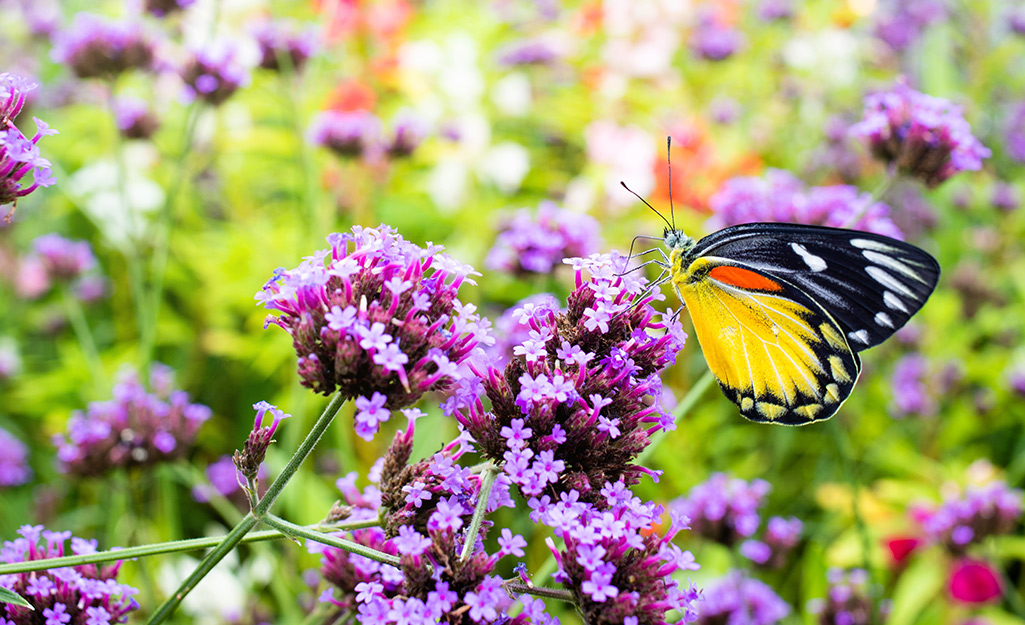 There are so many beautiful flowering annuals and perennials to grow from seed in your landscape. You can start seeds indoors before the season, or sow directly in the garden soil. If you're a small space gardener, keep in mind that many of these plants thrive in containers.
When planning your pollinator garden, choose flowers and herbs with yellow, red, orange or blue petals and a fresh, mild sweet scent. Pollinating insects love plants with flat flower heads or blooms that grow in clusters.
Flowers:
Agastache
Angelonia
Canna
Cleome
Coneflower
Cosmos
Echinacea
Gaillardia (blanket flower)
Nicotiana (flowering tobacco)
Penstemon
Petunia
Rudbeckia
Salvia
Tithonia (Mexican Sunflower)
Verbena
Zinnia
Herbs:
Borage
Cilantro
Dill
Oregano
There are many popular herbs like lavender that attract pollinators, but they can be challenging to grow from seed. Lavender is best grown from propagated seedlings.
How to Plant a Pollinator Garden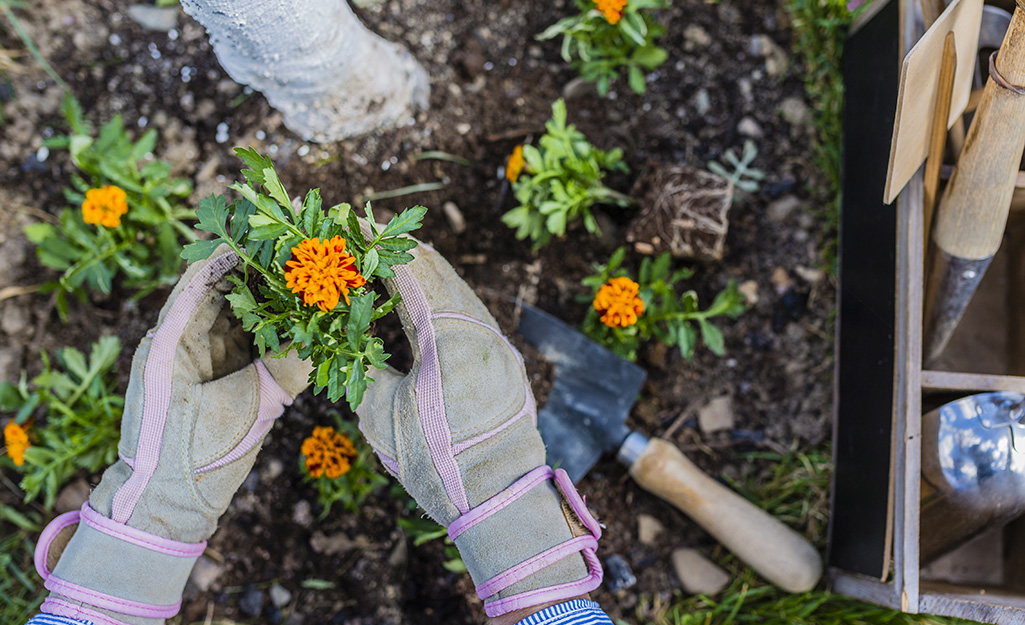 You can get a jump on the spring season when you start seeds indoors in late winter. Get some seed starting trays and seed mix and plant up trays for your garden. Transplant the seedlings when the ground warms in spring and all danger of frost is passed. See the frost date calendar for the average last freeze date for your location.
Some seeds, like marigolds and zinnias, can be sown directly in the garden and will fill in with colorful blooms. Be sure to pick a full sun site, at least six to eight hours each day. You can plant flowers and herbs in a raised garden bed or containers. Choose good quality organic soil and amendments and keep the seeds watered while they germinate.
Learn more about growing a garden from seed.
How to Care for a Pollinator Garden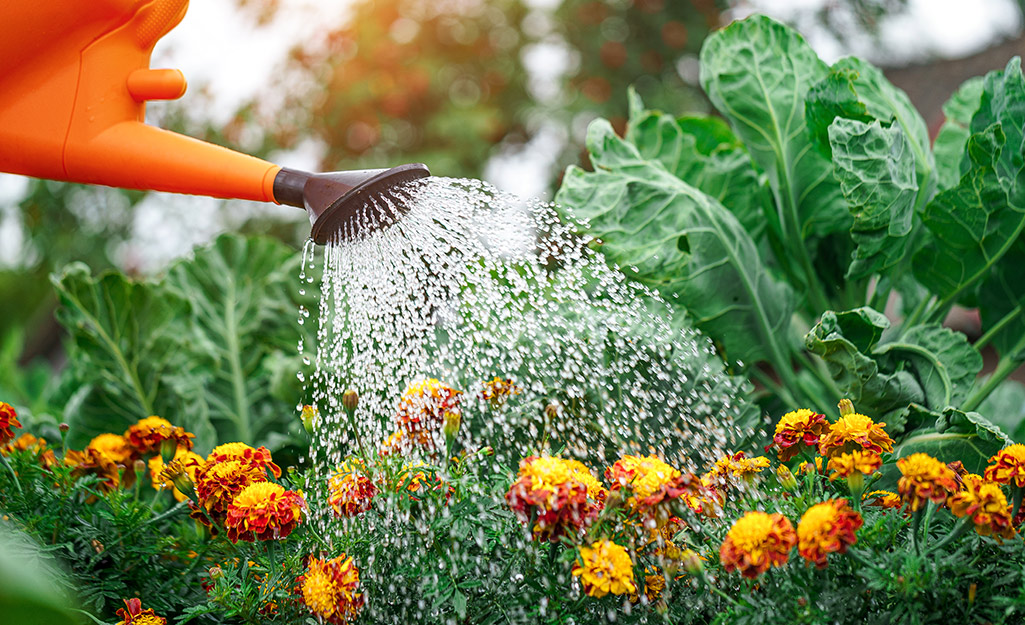 Once established, give seedlings a 2-inch layer of mulch to keep down weeds and hold in moisture. Mulch with wood chips, pine straw or other organic mulches.
Keep your pollinator garden watered well. In summer, flowers will need about an inch of water a week, either from rainfall or irrigation. 
For planters, water with a garden hose with a watering wand or a watering can. In larger gardens, use drip irrigation, soaker hoses or other timed irrigation systems.  
Boost blooms in your pollinator garden by using an all-purpose organic fertilizer mixed at half-strength.
Many flowers, like zinnias, need to be cut, pinched or pruned during the growing season. This actually encourages more blooms. So go ahead and cut the flowers and herbs for bouquets, that's what they're meant for.
Tips for creating a pollinator friendly yard:
Reduce or eliminate pesticide use from your landscape. And if you live in close proximity to other gardeners who spray, you may want to talk with them and explain the benefits of promoting pollinator habitats.

You may enjoy creating a pollinator habitat so much, you'll reduce your lawn and increase the pollinator plants. 

Let your neighbors and visitors know that your landscape supports pollinators with a decorative sign that says "pollinator friendly." If you have children at home, let your little artists create a sign that you can post by your garden entrance.
Explore More on homedepot.com