On patriotic holidays and other special occasions, many Americans proudly unfold our country's flag and let it fly. This Home Depot guide gives you guidelines on how to properly display your Stars and Stripes according to the U.S. Flag Code.
U.S. Flag Placement Rules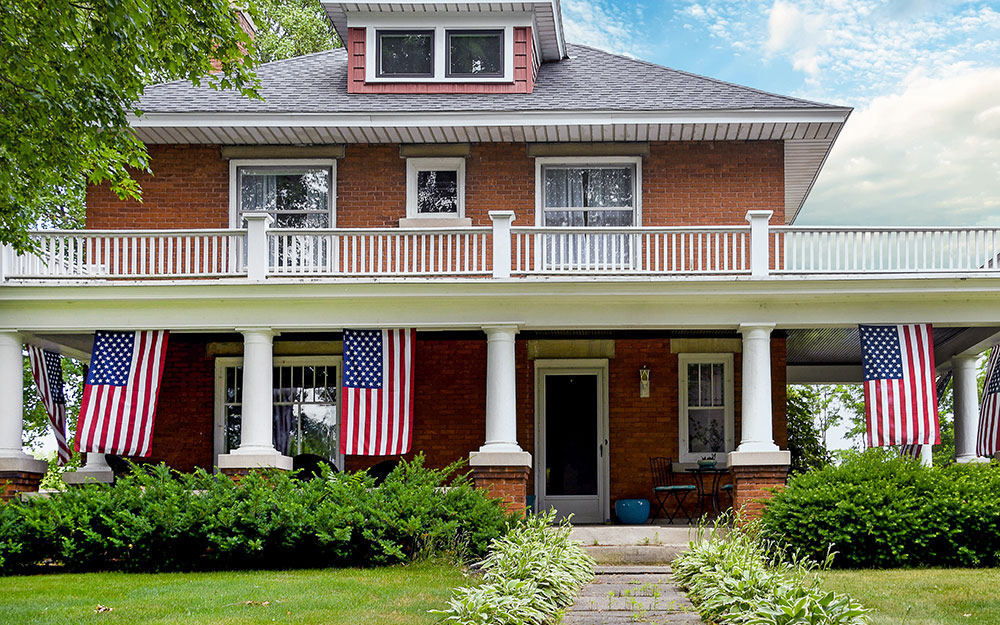 The part of the flag that's blue and covered with stars is called the union. Displaying a flag properly requires correct placement of the union.
No other flag or pennant may be placed above the U.S. flag or to the right of the U.S. flag.
When a flag is displayed vertically in a window or against a wall, the union field should be uppermost and to the flag's right. (The flag's right is the observer's left.)
When a flag is displayed from the front of a building, the union should be at the peak of the staff, unless the flag is at half-staff.
Any additional flag or pennant must be displayed lower than the U.S. flag.
U.S. Flag Flying Guidelines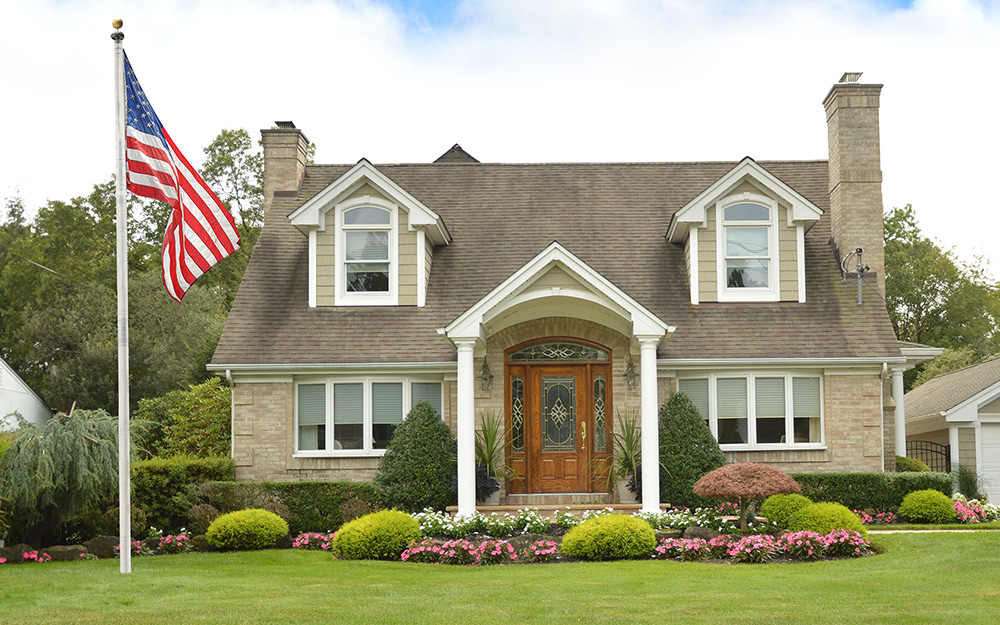 Normally, you should raise the flag at sunrise and lower it at sunset. But for patriotic displays, you can keep your flag flying at night as long as it is well-lit by outdoor lighting.
A flag should not be flown during rain, snow, sleet or other storms unless it is an all-weather flag.
Never allow your U.S. flag to touch anything beneath it such as the ground, plants, the floor or water.
Tip: To fly a flag at half-staff, first hoist it to the peak of the pole for an instant and then lower it to half-staff.
U.S. Flag Facts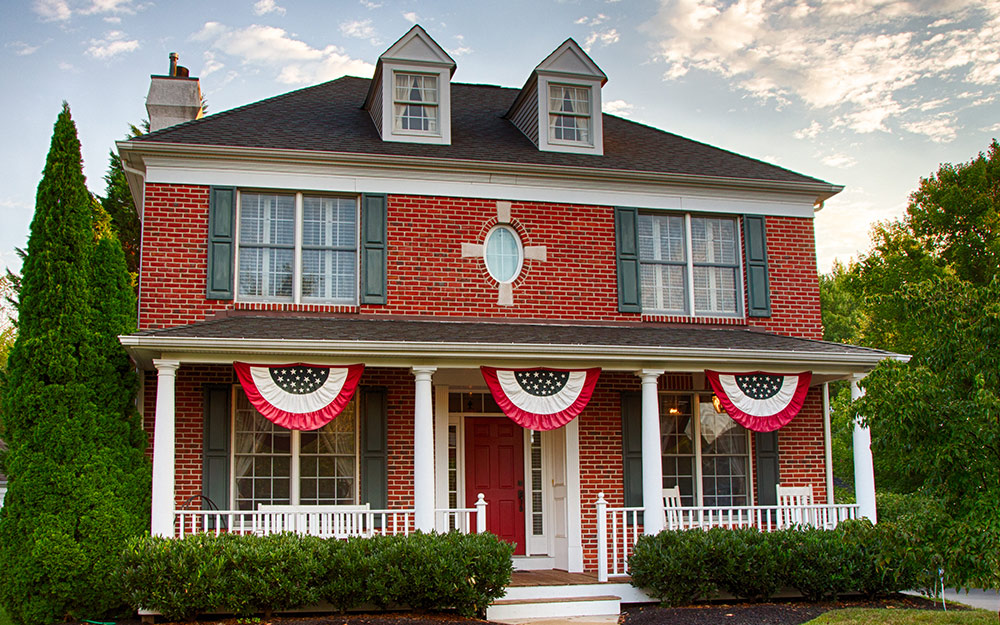 The length of the U.S. flag should be 1.9 times its width.
A flag displayed with the union down is a signal that one's life and/or property is in extreme danger.
A flag that is worn, ripped or otherwise in poor condition must be properly retired and destroyed in a dignified way, preferably by burning. Reach out to your local American Legion or Scouts troop for more information on flag retirement ceremonies.
Tip: Bunting of blue, white and red is always arranged with the blue above, the white in the middle and the red below.
Special Flag Flying Days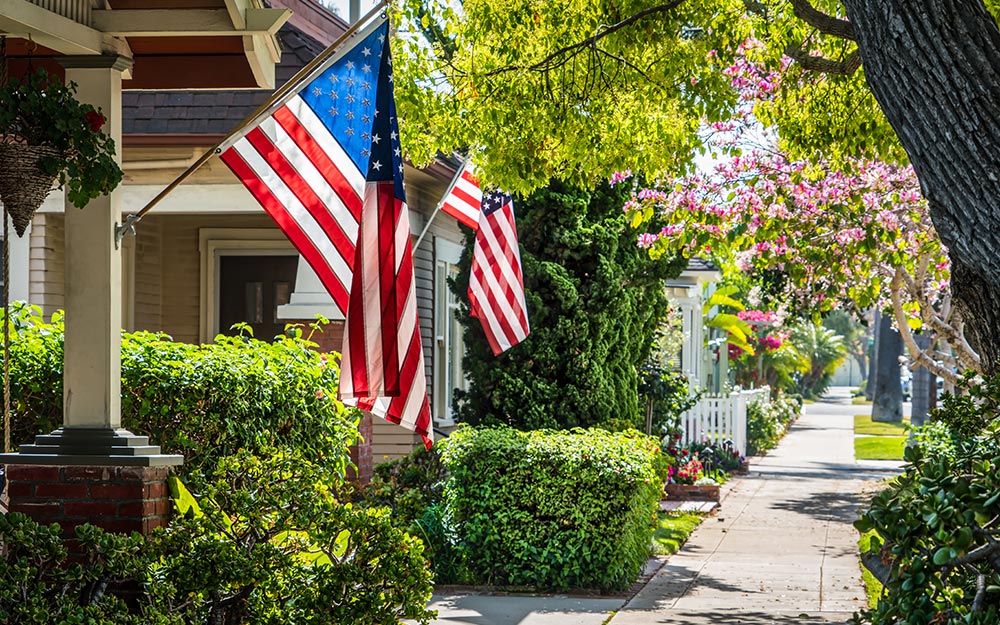 An American flag can be flown all year long, but there are some occasions that the U.S. Flag Code lists as special opportunities for displaying Old Glory. 
New Year's Day
Presidential Inauguration Day
Martin Luther King Jr.'s Birthday
Lincoln's Birthday
Washington's Birthday
Easter Sunday
Mother's Day
Armed Forces Day
Peace Officers Memorial Day
Memorial Day*
Flag Day
Independence Day
Labor Day
Navy Day
Veterans Day
Columbus Day
Thanksgiving Day
Christmas Day
Tip: *On Memorial Day, the flag should be displayed at half-staff until noon only, then raised to the top of the staff. 
Flying an American flag on a holiday or special occasions can be fun and patriotic. There are rules to displaying a flag properly. For example, the union must be displayed properly. When a flag isn't in good condition, it needs to be retired. Whether it's a flag or a flag pole, use The Home Depot Mobile App to locate products and check inventory. We'll take you to the exact aisle and bay.
Explore More on homedepot.com