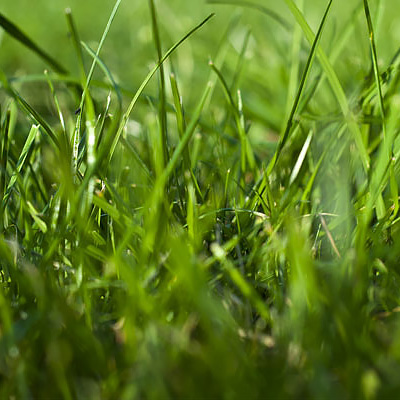 Foot traffic and weather extremes like drought and flooding can damage your lawn, leading to patches of dead grass. Repair these spots for a lush lawn spring, summer and fall. 
This simple process requires just a single product, and depending upon the number of patches, not much of your time. Start with a grass seed product that combines seed, fertilizer and mulch.
3 Steps to Repair Dead Patches In Your Lawn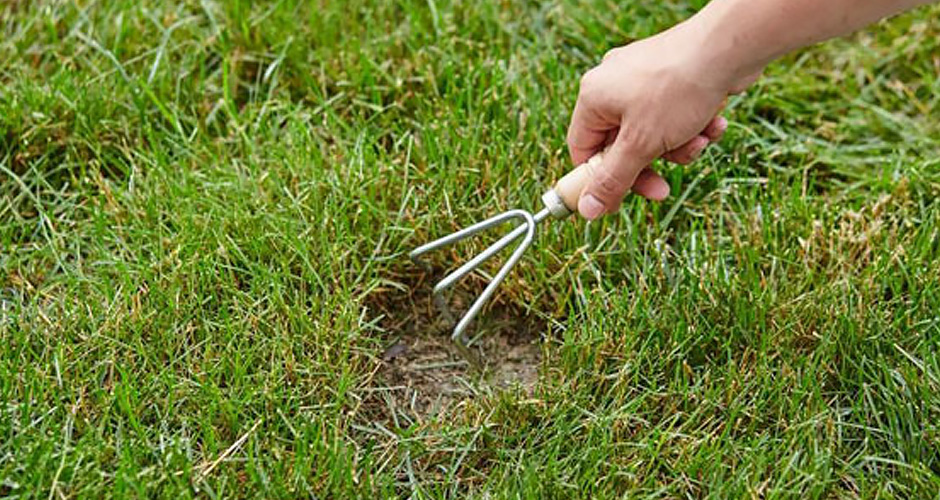 Prepare the Soil: Begin by removing thatch from the area of dead grass using a garden rake or hand rake. Once you get below the layer of thatch, rake the soil to loosen it for the seeds.

Spread the Seed Mixture: Following manufacturer's instructions on the product, spread the product over the area, being careful not to overseed. The seeds will germinate best when daytime temperatures are between 60 and 75 degrees Fahrenheit (up to 80 degrees Fahrenheit for the EZ Seed). 

Gently Water: With a garden hose and spray nozzle set to the gentlest setting, water deeply and thoroughly to give the seed the best possible start. Keep moist for up to two weeks when germination occurs. Keep pets and people away from the seeded areas until the grass is restored.  
Problem-Solving Tips for Your Lawn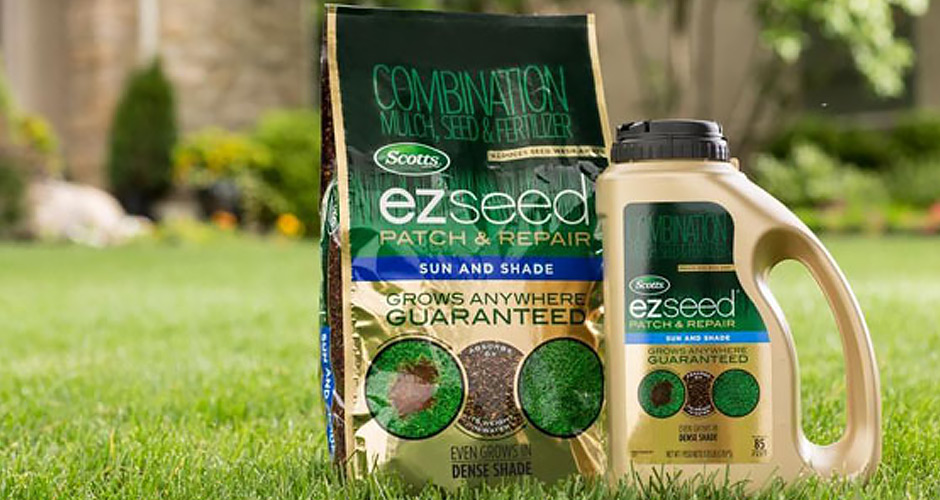 Don't mow the grass until your newly germinated lawn is at least three inches high, and then just take the top 1/3 off to keep the roots growing strong.
Prevent problems in the future by addressing the cause of the dead patches. If foot traffic is a problem, consider constructing a new paver or mulch pathway. Many pathway projects can be accomplished in just one weekend.  
If you suspect that insects or fungi have damaged your lawn,  determine the culprit and look for products that will rid your lawn of harmful insects and fungi and prevent the lawn diseases they cause.
How to Build Up Your Turf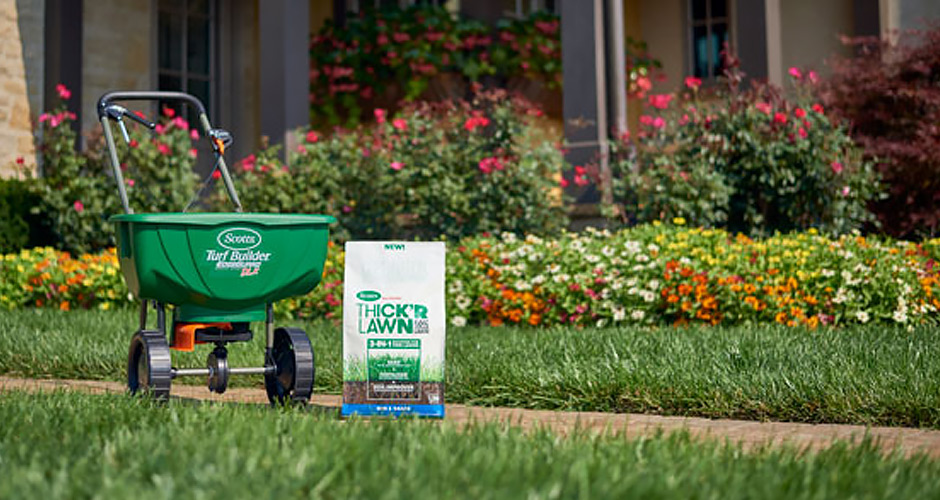 Maybe the problem with your lawn isn't just a few dead patches, but instead is weak, thin grass throughout the lawn. In that case, apply a fertilizer product for thick, green grass. A single application with a spreader distributes the seed, fertilizer and soil improver that will improve your turf.
Whether you need the right planters, seeds or potting soil, The Home Depot delivers online orders when and where you need them.
Explore More on homedepot.com