Ideas & Inspiration
How to Garden in the Off-Season with These 8 Tips
Learn how to garden in the off-season with tips that can help you garden smarter. Setting goals is important in your garden and upfront planning can help save time so you can spend more moments doing what you love, whether it's digging in the raised garden bed or listening to nature in and around your outdoor space.
With these tips, you'll be on your way.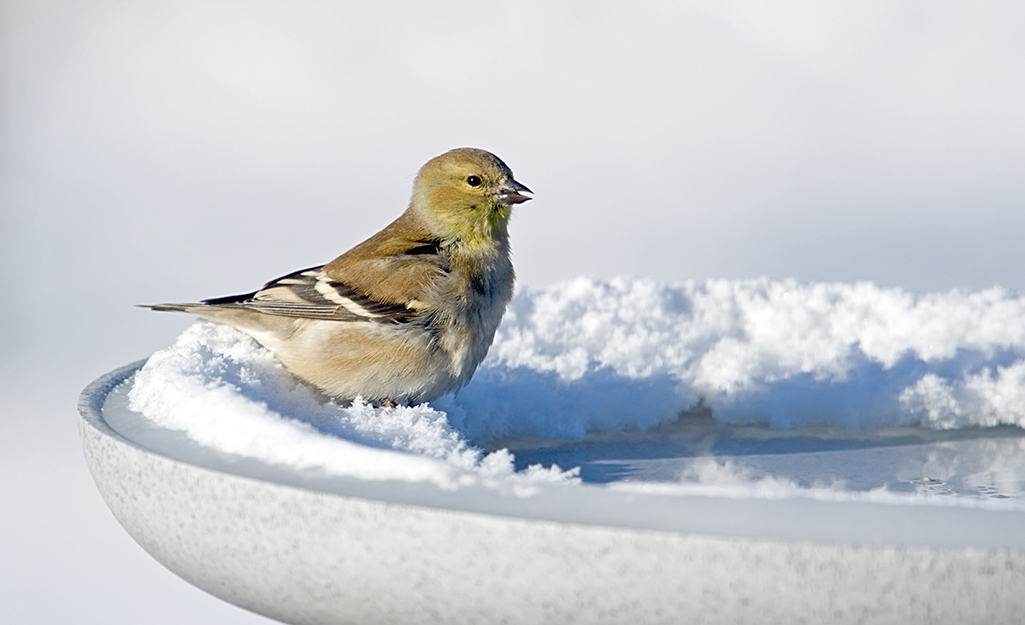 For the upcoming gardening season, get your garden plans ready. Start small and simple. Decide if you're planting a sun or shade garden with flowers or vegetables. A vegetable garden needs at least six hours of sun each day. When choosing the right spot, keep in mind that bare winter trees will create shade in the summer.
Measure the space where the garden will go. Take a photo or sketch out your garden on paper, marking any existing structures, trees or plants. Mark your sketch with the types of plants, number of plants and how much space they'll need as they grow. Look for information on the back of seed packets, plant tags or in The Home Depot Garden Club Plant Database to help guide you.
If you have pets, keep in mind specific spaces for your furry ones that you can enhance just for them.
Add a focal point like a birdbath, fountain, arbor, pergola or garden statue. Birds, including the American Goldfinch pictured above, flock to birdbaths that offer heating elements that keep the water ice-free in winter.
Accessories in the garden make your garden feel more permanent and lived in. If room allows, plan for garden paths that are four feet wide so you can pull a garden cart along the path. Refer back to your sketch when you're ready to dig to remember where each plant goes. If all goes well, you can expand it later or adjust the plan as needed.
Get ideas for preparing your garden for a season of flowers and learning how to get your garden ready for edibles.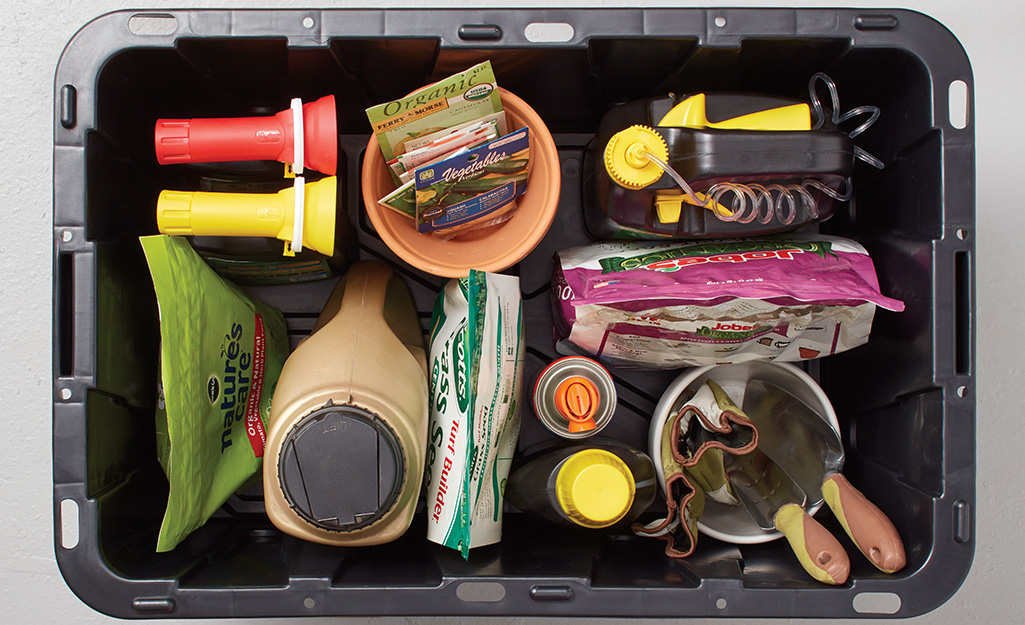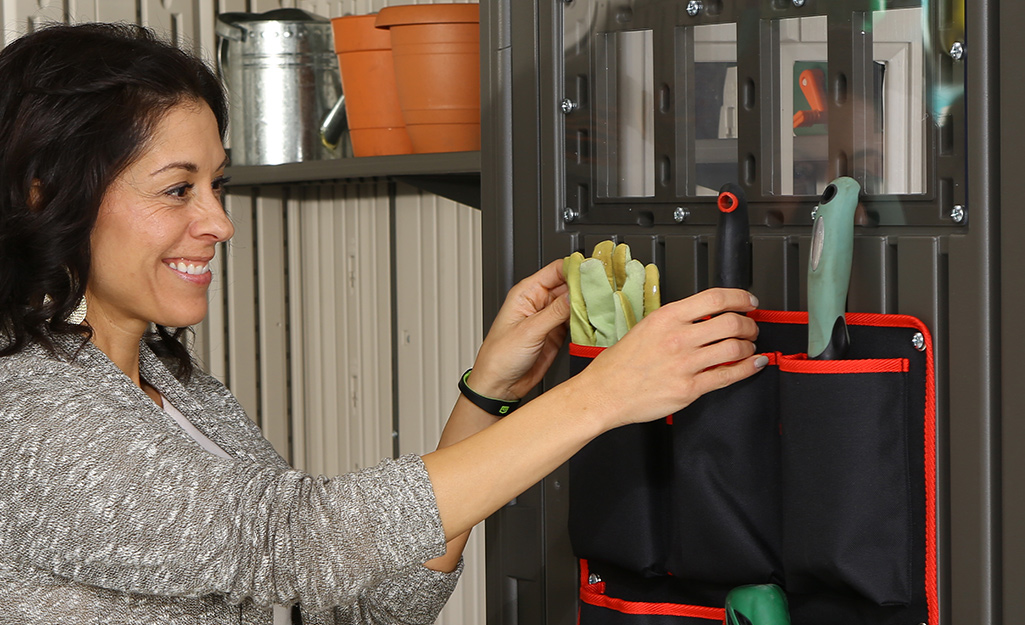 In the off-season, purge and organize your garden shed or storage space so you won't waste time digging for your trusty trowel when you could be digging in the garden instead. After you select and purchase your seeds for the season, arrange them according to the planting schedule you set up using our frost date calendar and the back of the seed packet.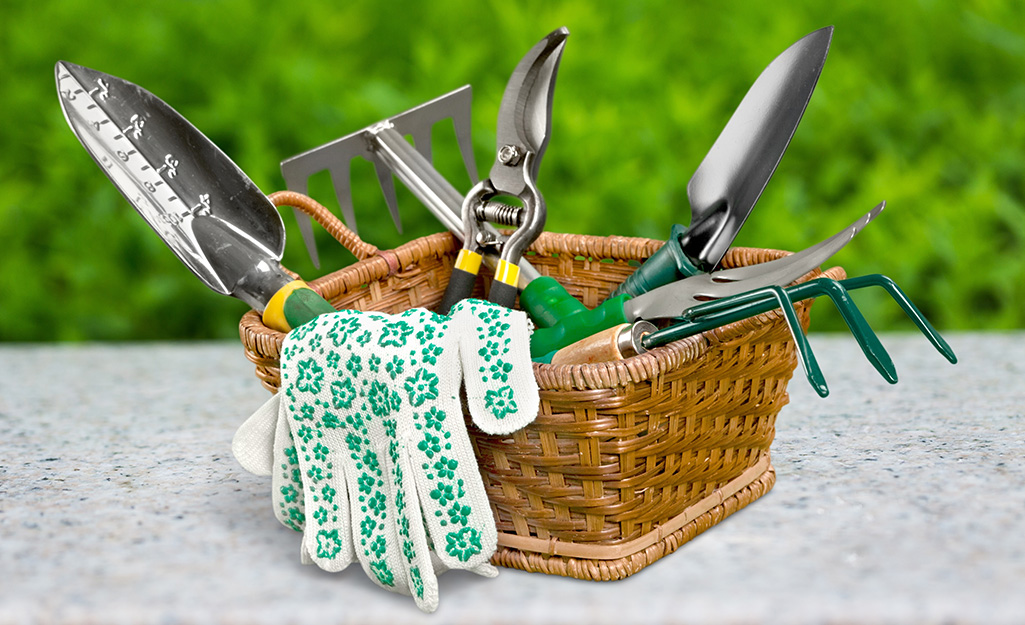 Once you start digging in and organizing your shed, it's a great time to clean up and sharpen your garden tools. Follow instructions on how to clean and sharpen garden tools so your tools stay rust free and ready for use.
Now is also a good time to replace garden tools or add to your collection.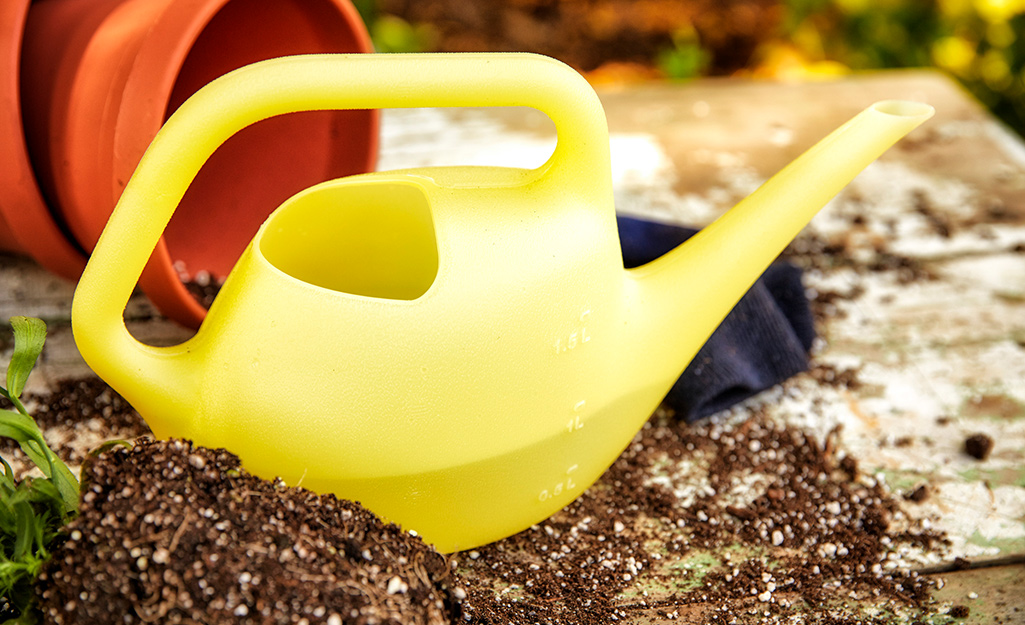 Even in winter, if your local area doesn't get regular rainfall, you need to water the garden.
When weather permits, water plants outside, including shrubs and trees. Especially in winter, be sure to only water early in the day when daytime temperatures reach above 40 degrees Fahrenheit, when there's no snow on the ground and the wind isn't gusting. Even if temperatures dip and freeze at night, water offers extra protection and insulation around your plants.
A garden hose or watering can will get the job done. Just be sure to drain the hose and store it when done if your area is prone to frigid weather.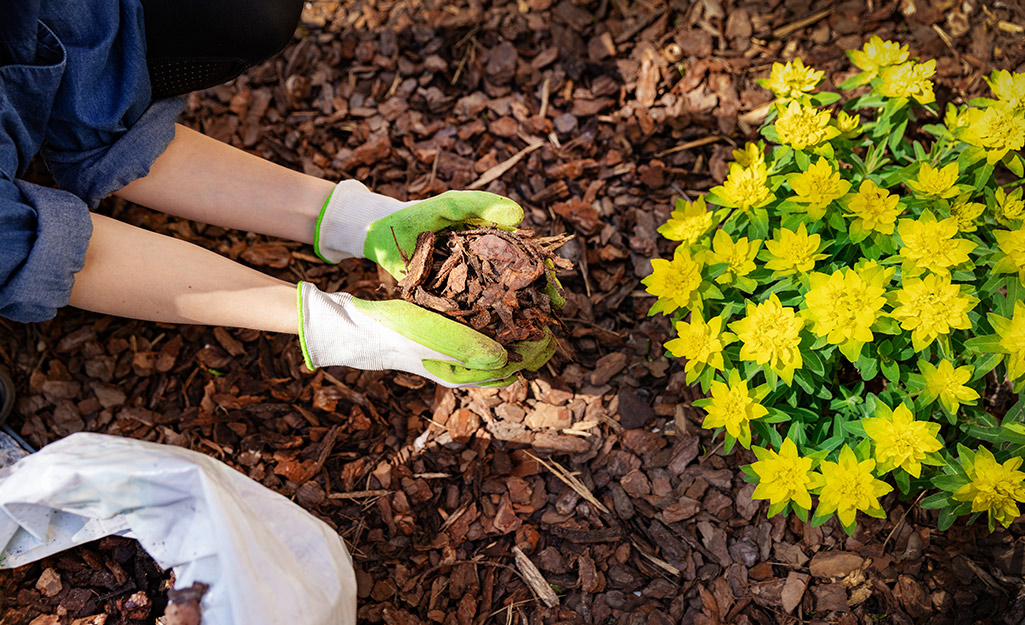 Because our plants love mulch as much as we love the look, give your landscape an extra layer of insulation with mulch today. When weather permits, get out in your outdoor space and give plants a 2-inch layer of mulch.
Even a little can go a long way for keeping plants warm and protected during the winter months. Read all about mulch and why it's the workhorse of the garden.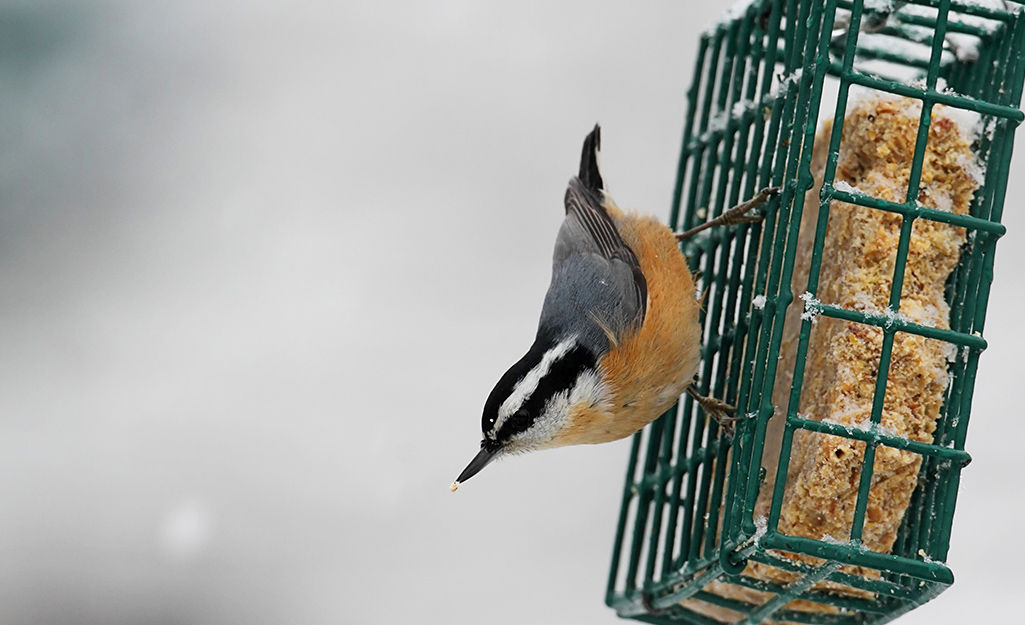 Create a nutritious buffet for the birds in your garden by planning and planting shrubs, trees, vines, ornamental grasses and flowers that produce berries, nuts and seeds while also providing cover. They'll flock to your yard, especially when other foods, including insects, become harder to find in the colder months.
Try bird feeders that hold commercial bird seed mixes and suet cakes. Stock fruits and seeds in bird feeders or try suet holders, pictured above with a Red-Breasted Nuthatch, that will attract many overwintering birds or permanent residents. These cage-like feeders hold cakes of suet, a specially made, high-energy food. Look for suet cakes made with peanut butter, berries, raisins or nuts at your local The Home Depot. You can also learn how to make your own suet bird feeder.
Learn more reasons to attract birds to your outdoor space.