Ideas & Inspiration
How to Grow and Use Oregano in Your Garden
Oregano is an easy herb to grow from seed or seedling, offering a lot of flavor in those tender, slightly fuzzy leaves. Additionally, it's perennial in hardiness zones 5 to 9, drought tolerant and a pollinator magnet.
In this guide, you'll learn how to grow oregano in your garden or in a container on a sunny patio. You can harvest oregano in late summer and use in recipes like the flavorful marinade below.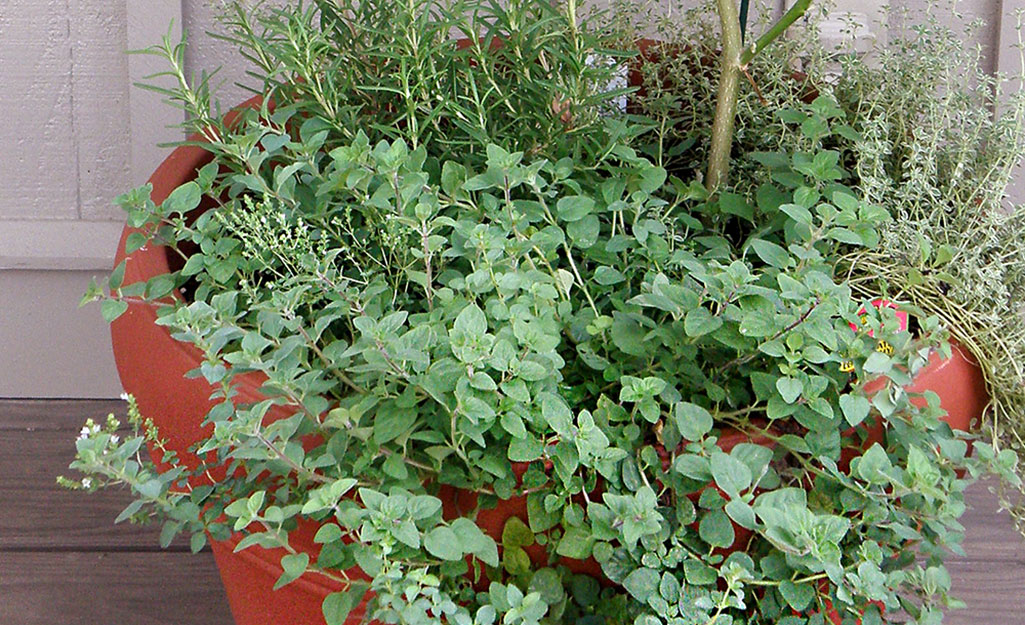 Oregano seeds can be direct sown into containers or beds after the last frost in spring, or started indoors six weeks before planting. Place oregano seedlings in a sunny location, one that gets a minimum of six to eight hours of sunlight a day.
Like most plants, oregano likes well-draining soil, achieved by mixing organic matter-like compost into your garden soil. Though you should water oregano regularly, you'll find that it can handle dry spells pretty well.
To harvest oregano, select stems from the top of the plant and clip several inches down. Leave four to six leaves on the remaining stems so the plant will grow into a bushy shape.
In the kitchen, rinse the herbs and pull off the leaves. Chop the intensely flavorful leaves and use in long-cooking preparations like sauces and marinades. You'll recognize the scent and flavor from Italian favorites like pizza. Oregano also shows up in other cuisines as well, like Greek, Mexican and Cuban, as in this Cuban-inspired Mojo Marinade made with fresh oregano.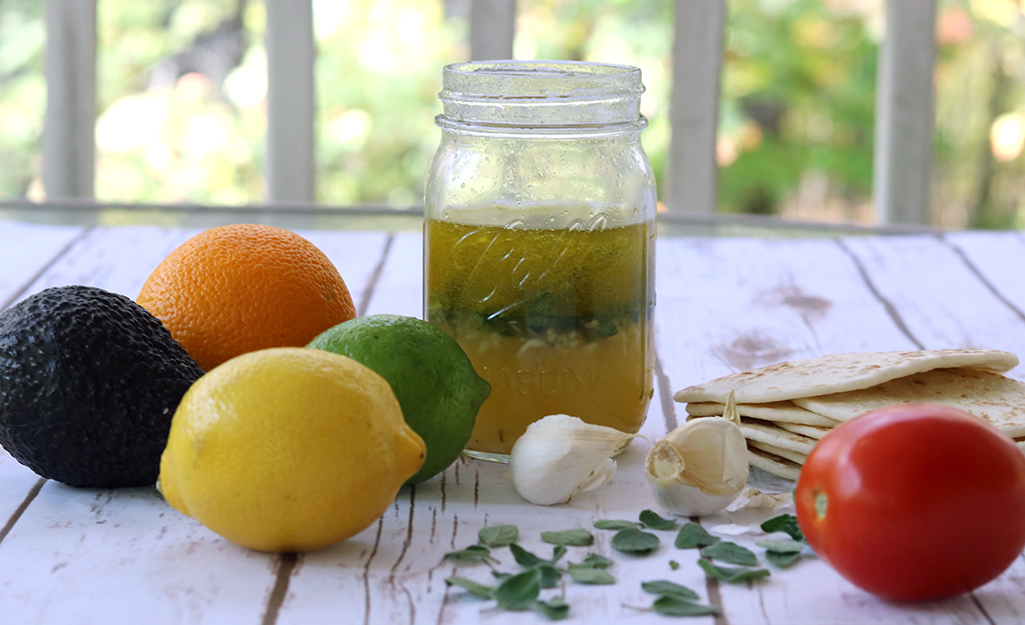 Grow and cook with oregano this summer and make this Oregano Mojo Marinade that is delicious with grilled or roasted chicken, shrimp or pork.
Yield: 1 1/2 cups
Ingredients:
1/4 cup fresh oregano leaves
7 garlic cloves
1/3 cup fresh lemon juice
1/3 cup fresh lime juice
1/3 cup fresh orange juice
1/3 cup olive oil
Instructions:
Place oregano and garlic cloves in blender. Blend for one minute or until oregano is finely chopped.
Pour marinade over meat and place meat in refrigerator for two hours or overnight. (If marinating fish or shrimp, a half hour soak in the marinade is all you need.)
The marinade can be frozen for later use.
Inspired by a recipe from Bonnie Plants.
Whether you need the right planters, seeds or potting soil, The Home Depot delivers online orders when and where you need them.