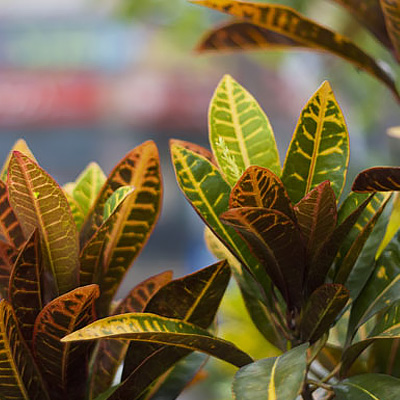 Houseplants scrub the air clean, boost moisture in dry weather, and add beautiful greenery even in winter. They're easy to grow and will last for years with a little care.
Tropical houseplants like hibiscus and palms require special care when grown indoors.
What Tropical Houseplants Need:
Place plants in as much direct light as they can get, away from vents and cold drafts. 
Water with room temperature water and pour off any that collects in saucers. Keep soil consistently moist, but not wet or soggy. Don't overwater. It's the No. 1 reason houseplants die. 
Mist plants after watering. 
Feed with a diluted fertilizer for tropical plants once during winter. 
TIP:
If you have the space, rotate tropicals through the bathroom. They love the humidity from showers.
Explore More on homedepot.com