Ideas & Inspiration
How to Install a Rain Chain
Rain chains make a beautiful tinkling sound and provide beauty and tranquility in your landscape.
On the more practical side, they guide water from your gutters to the ground in place of downspouts and keep water away from the foundation of your home.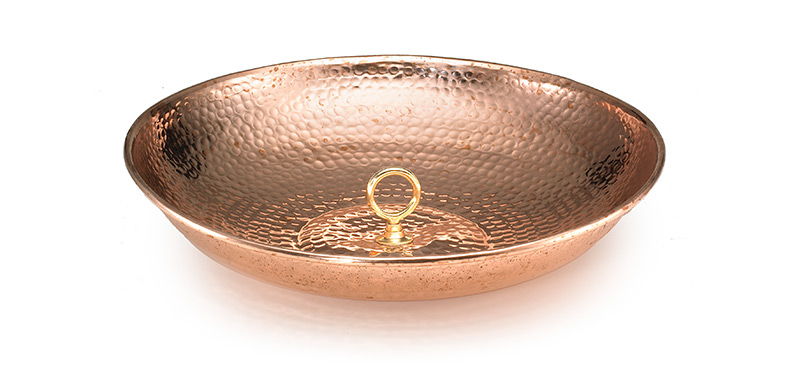 Originating hundreds of years ago in Japan, these functional ornaments come in decorative styles such as linking pails, flower petals and even thirsty fish. These rain chains add to the decor of your landscape, especially when Copper Rain Catch paired with a catch basin.
While you could make your own, rain chain kits make it easy because they come with everything you'll need for installation, including accessories such as gutter clips or brackets. You can also add a rain chain leader, which is a feeder or guide system from the gutter to your rain chain.
When installing your rain chain, use a tape measure to determine the distance from the existing rain gutter to the ground. Once you know the length, remove the existing downspout. Inside the gutter hole, insert the gutter bracket, or V-hook. From there, attach your rain chain. If additional length is needed, attach a second rain chain and fit to desired length.
For the end of the chain where it meets the ground, you've got options.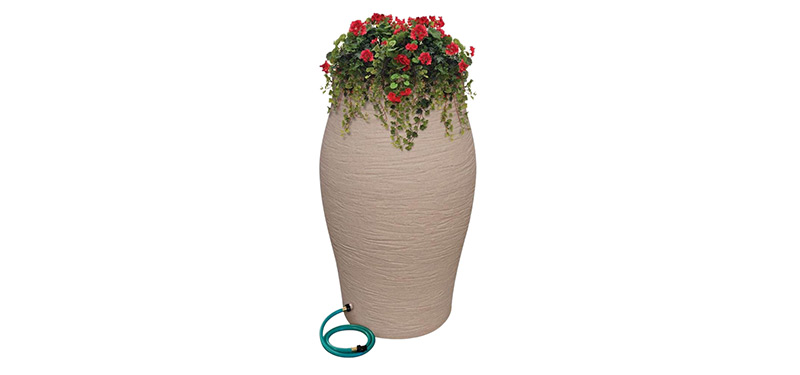 1. Stake the bottom link of the rain chain into the ground so it doesn't sway but stays in one place.
2. Consider a rain barrel to harvest water.
3. Add a decorative collection or catch basin in climates where drought is more prevalent. You can always fill it with water and watch it attract birds until the next downpour or drizzle.
4. Arrange rocks, pebbles and stones in a decorative way around the stake.
5. Plant a rain garden of thirsty flowers, shrubs or ornamental grasses. Possibilities include aster, garden phlox, Rudbeckia, liriope, American holly, beauty bush, yaupon and Indiangrass.