Chances are, you have at least one set of coasters you use to keep pesky condensation stains off of your tables and countertops. Perhaps, you have a large collection of them – they are lovely decorations and are a go-to gift for just about any occasion. This guide will share two techniques for making homemade coasters, so you can DIY your next set.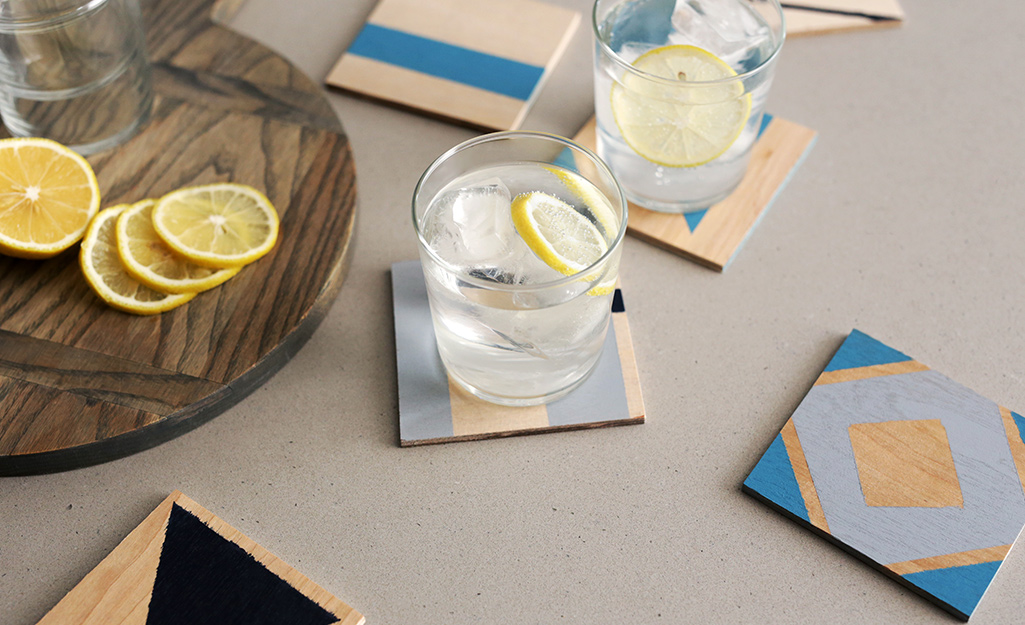 Easy to make, these striking coasters are simple wood forms with geometric shapes. Plus, this type of design makes sure that any signs of wear will in fact look artful and intentional.
For this project, a light shade of wood works best. Wood is a porous material, so it will soak up any moisture from the outside of your cup like a dream.
You will also need newspaper or tarp, spray paint, a paint brush (natural bristles or foam both work), painter's tape and four 4 x 1/8-inch wood squares. You can cut your own from a sheet of plywood.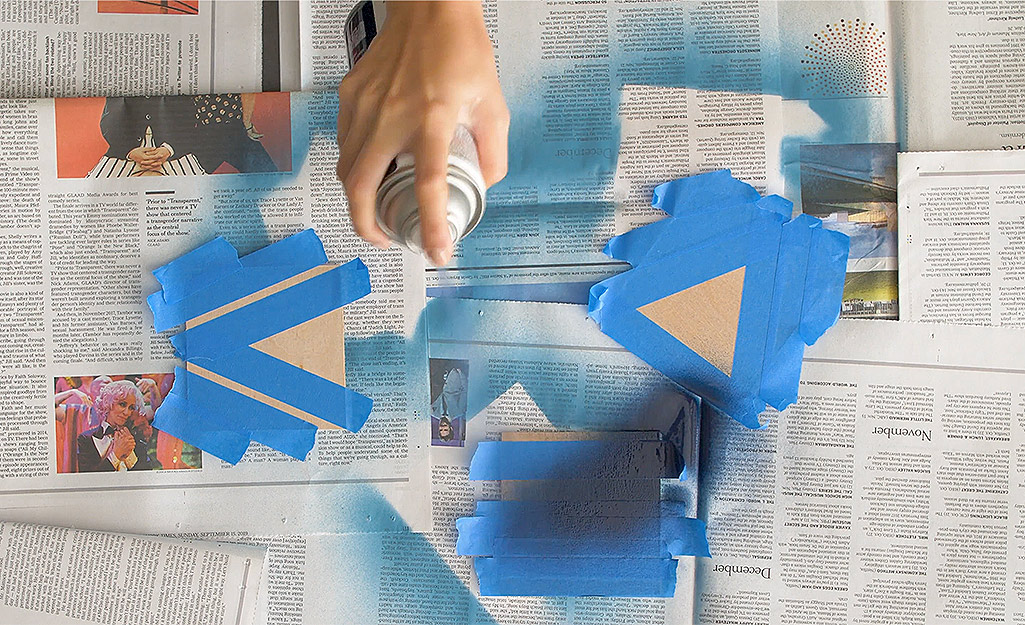 Once you've made your tape patterns, lay the coasters out on a flat surface and apply the spray paint. (Make sure to cover your workspace with a drop cloth or paper).
You can choose to use a single color or apply different colors to different parts of the wood.
Let the coasters dry complete. This will take about 24 hours.
Tip: Spray paint should really only be used outdoors. If you do not have a suitable outdoor workplace, find a spot that is well ventilated in your home.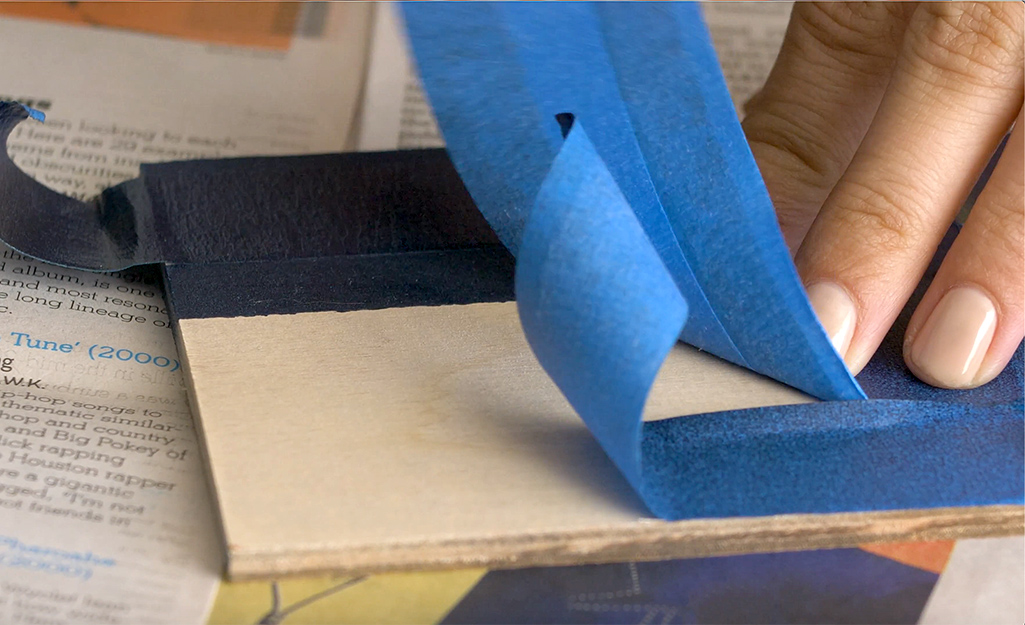 Once the coasters are completely dry, slowly peel off the tape. This is why painter's tape is key – it has a low adhesive level, so won't leave residue behind and gives you a clean edge when it's pulled away.
TIP: If you want to get advanced with the designs and colors you're applying, you can repeat the steps, laying out new strips of paint and applying a second (or third!) time after each round is dry.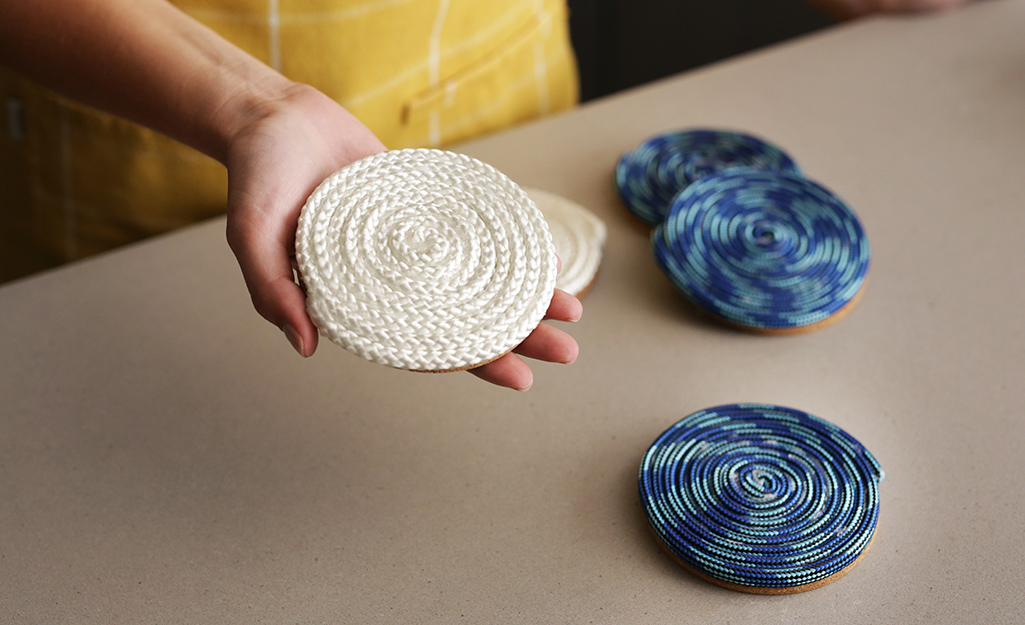 Sun, surf and style. Give your home a bit of beach-inspired flair with these rope coasters. All you'll need is rope, a hot glue gun or superglue, scissors, fabric spray sealer, and optionally, a sheet of cork or cork coasters and spray paint.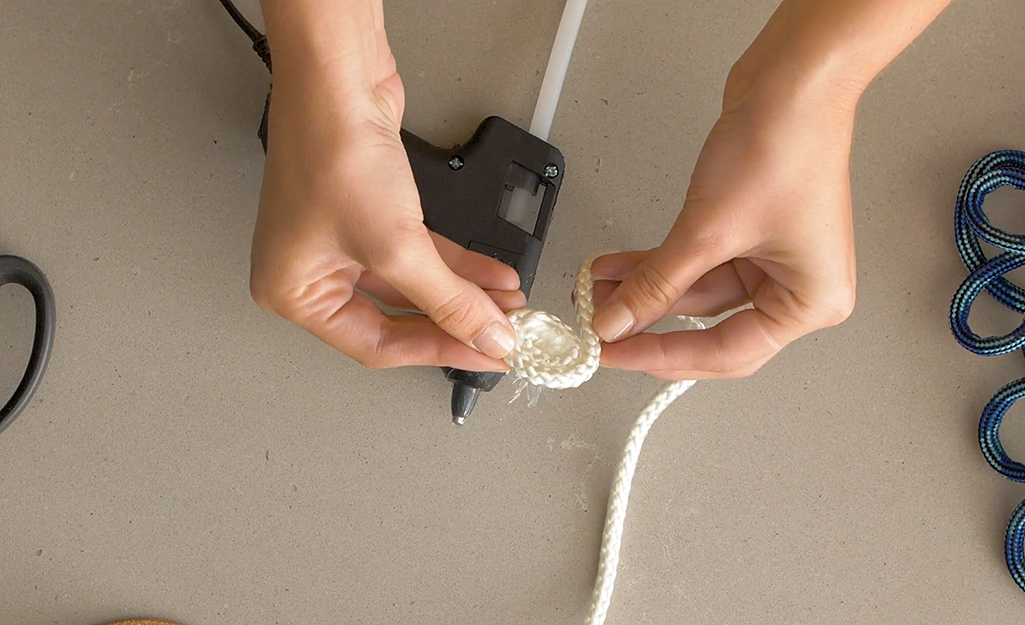 Take one end of rope in your hand and add a bit of glue along the side (about 1 inch of the rope). Start to coil the rope, folding its tip and twisting around it in a progressing circle.
As you coil, add glue to the rope, so that each point sitting within the circle is held to the layer next to it by glue.
To assess your progress, hold the circle perpendicular to the work surface and you'll be able to see if the coil is indeed flat.
Once your coil is large enough for your liking, about 3.5 inches to 4 inches wide, simply snip the end of the rope. Be sure to cut it at an angle to prevent the rope from sticking out.
Cover the end in glue.
Once the glue is dry, spray both sides of the coaster with fabric spray sealer. This will keep the coaster from staining.
TIP: To make sure you are forming a flat coaster lay the rope and resulting circle flat on a surface. Using this technique, you can spin the circle as you add more rope, allowing it to naturally grow in circumference.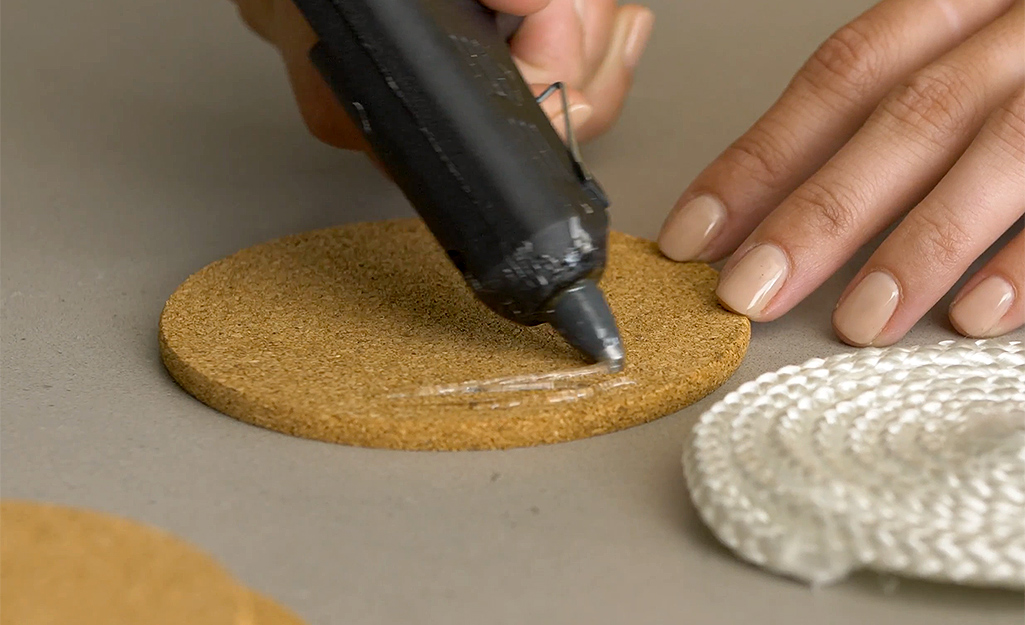 For increased sturdiness, attach the rope coaster to a cork base. To get the sizing just right, you can either buy inexpensive cork coasters or purchase a sheet of cork and cut the circles yourself. Aim for a cork circle that is a tad smaller than the rope circle you've created.
For a rustic look, leave the cork unpainted. Hold the two together for a few seconds and let the glue dry completely before using.
If you'd like, you can spray paint one side of the cork to match the color of your rope. This will be the base of the coasters.
Once the paint is dry, apply a layer of hot or superglue to the cork (the unpainted side), and firmly press the rope to the cork.
Set aside a drying duration of 24 hours before using your new coasters.