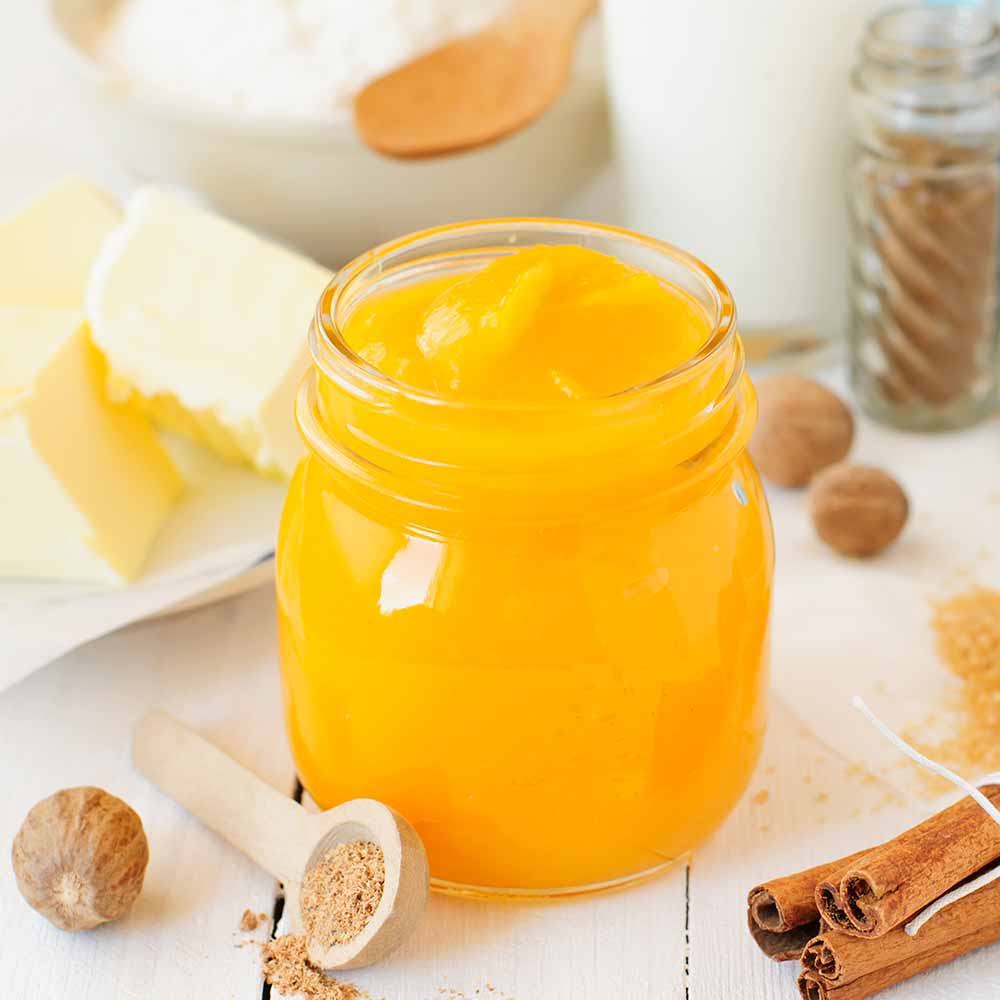 Nothing signals fall like an old-fashioned pumpkin pie, but there are actually many ways you can cook with pumpkin. Whether you bake pumpkin cookies, pumpkin bread or mix up a warm pumpkin drink, your recipe will call for pumpkin puree. Following is an easy pumpkin puree recipe you can use in your fall treats.
Cooking with Pumpkin and Fall Squashes
The traditional pumpkin pie starts with a plump pumpkin. But did you know that any orange-fleshed squash such as butternut or buttercup make splendid pies, too? Roast, puree and season with cinnamon, ginger and other pumpkin pie spices for a fresh, seasonal taste.
Don't worry if you can't do it all in one day. You can prepare the pumpkin or squash up to five days before you make your pies. Or you can store puree in the freezer for six to eight months for baking muffins, breads or pies anytime.
Quick Pumpkin Pie Puree Recipe
1.  Preheat the oven to 375 degrees.

2.  Wash the pumpkin or squash with warm water.

3.  Working on a solid surface, cut the squash into chunks about 4-inches square. Scrape off seeds with a grapefruit spoon.

4.  Place the pieces uncovered and with the fleshy part down on a shallow baking dish. Bake for 45 minutes or until the pieces are easily pierced with a fork. Cool. Pour off liquid that accumulates in the pan.

5.  Separate the cooked flesh from the rind. Place the flesh in a colander or large strainer.

6.  Puree the cooled pumpkin or squash in small batches in a food processor or put the cooked pieces in a deep pot and use an immersion blender if you have one.

7.  Store puree in 2-cup portions in the refrigerator for up to seven days or freeze for long-term storage. Pour off any juice that separates from the stored puree before using it in your favorite pumpkin pie recipe.
TIP: Save leftover seeds to roast for a tasty snack.
Pumpkin Puree as a Holiday Gift
If you find yourself with too much puree for your own use, freeze puree to give to friends and family for a holiday gift. Place the puree in a basket along with any needed spieces. Add a bow and include your favorite pumpkin pie recipe.  
Everyone loves homemade basked goods and having pumpkin pie puree on hand makes it easy to bake a holiday pie from scratch. If you're gifting puree, browse baskets and pie plates on The Home Depot Mobile App. 
Explore More on homedepot.com