Spread sunshine in your garden when you plant daffodil bulbs in fall. Perhaps more than any other flower, daffodils emerging in late winter signal the end of cold weather and the promise of warm days and more flowers ahead.
Daffodils (the common name, the genus is narcissus) are popular cut flowers, naturalize in the landscape and happily grow in containers. They are strong plants that need a good start, but require little maintenance once established. They're also naturally pest-resistant and unappealing to foraging deer. Mice, squirrels and voles will avoid daffodils, too.
Daffodils are easy to grow, just pay attention to the site and variety you plant. Know your hardiness zone and choose the best daffodil varieties for your region. Read on for more tips to grow daffodils in your garden.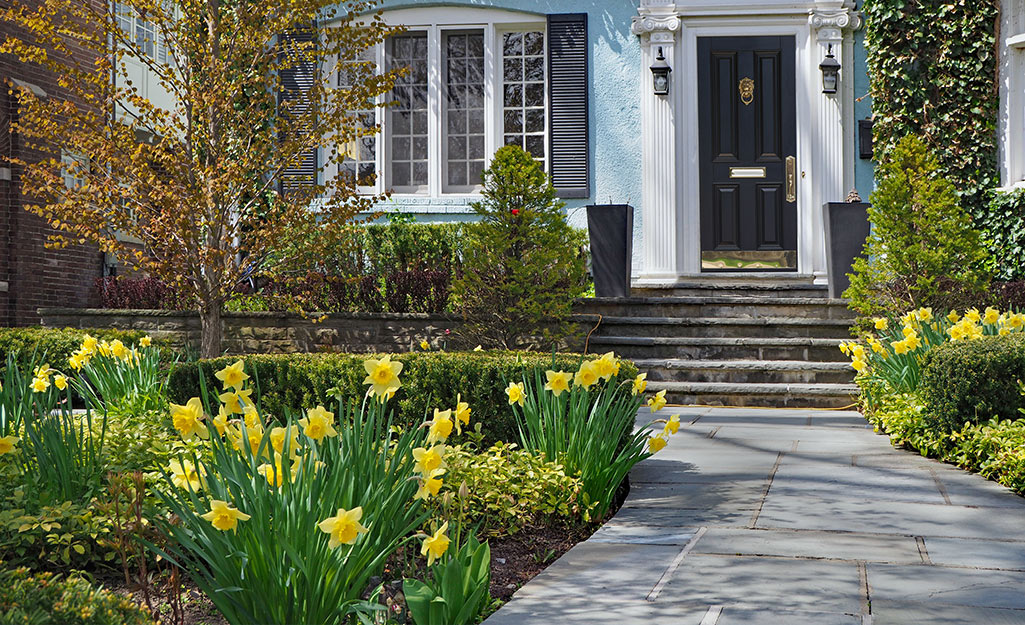 For the most blooms, a site with full sun is the most desirable. Partial shade is acceptable, but keep in mind that more sun equals more flowers.
Choose a site with well-draining fertile soil. If your soil tends to clay, amend with organic matter like compost to a depth of about 12 inches before planting bulbs. In zones 3 to 5, plan to plant from September to November. For zones 6 to 9, shift your bulb planting to October through December. Learn your hardiness zone.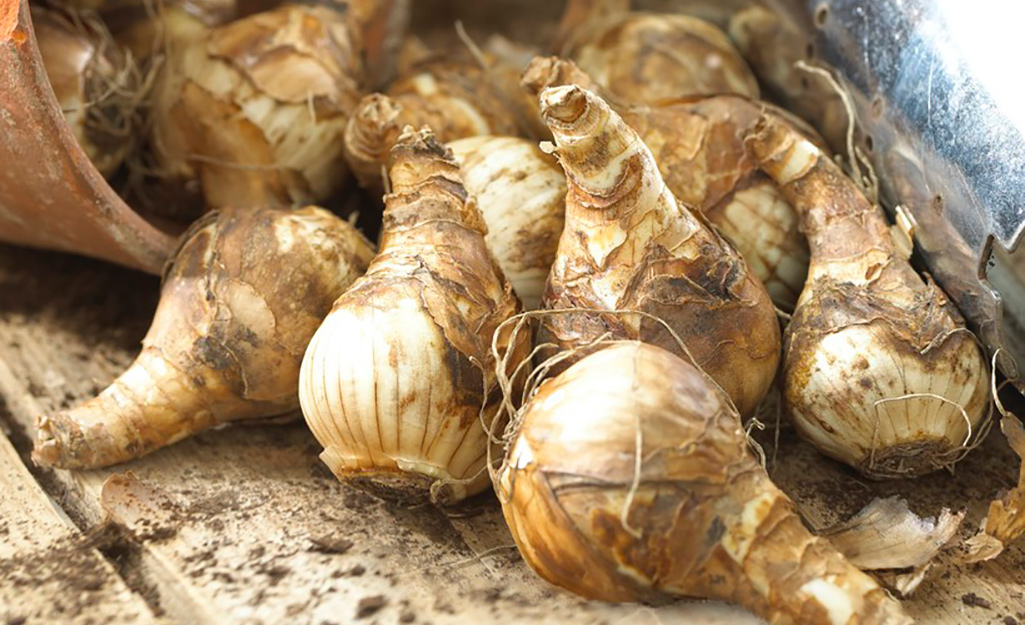 Daffodils come in all shades of yellow, as well as white, coral and pink. Popular varieties include 'Ice Follies,' 'Jack Snipe,' 'Thalia,' 'Carlton,' 'February Gold,' 'Erlicheer' and 'Avalon.'
Create a succession of colorful blooms when you choose varieties that are early, mid-season and late-season. Here's a tip: look for a mix with "naturalizing" on the bag to give you a variety of bulbs that will begin blooming in late winter and flower until mid-spring.
Naturalizing daffodils produce drifts of blooms that come up year after year. Bulbs multiply and produce "daughter" bulbs; the best multipliers are the top choices for naturalizing.
Steps for Planting Daffodil Bulbs:
Select firm bulbs. Discard any bulbs that are mushy.
Plant bulbs to a depth of three times the height of the bulb (about 4 to 6 inches deep) and three times the width of the bulb apart (4 to 6 inches apart).
Plant bulbs pointy end up.
Use a fertilizer formulated for bulbs when planting.
Mulch with pine needles, wood chips or shredded bark to keep weeds down and retain moisture.
Monitor rainfall and supplement with water from the garden hose if conditions are dry in the fall.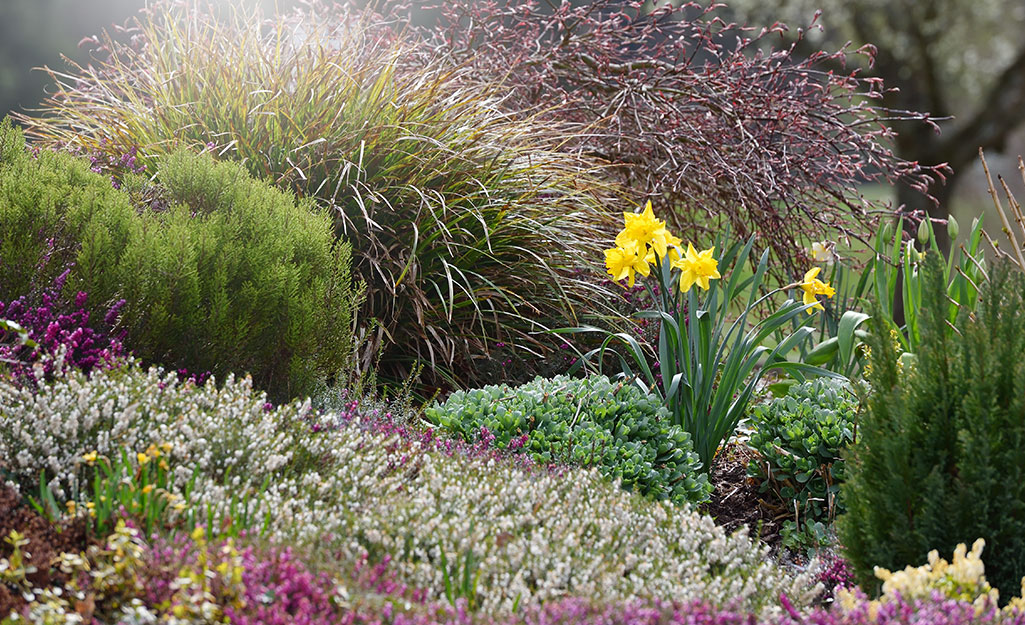 Daffodils will put on quite a show, but as blooms fade, it's not necessary to deadhead, unless it's for aesthetic purposes. Snipping out the wilting stems keeps them tidy, but can be tedious upkeep. The practice of braiding or knotting bulbs is discouraged, too, because it prevents fading foliage from soaking up sunshine and fueling the bulb for next year.
The best solution for hiding dying daffodils is to plant camouflage in the garden with emerging perennials like hostas and ornamental grasses. The timing is just right in most areas of the country. As daffodils wither, hostas emerge. The daffodils are able to store energy for next year and the hostas will enjoy their time in the garden. Daylilies can also be used to hide fading daffodil foliage.
Whether you need the right tools, seeds or garden soil, The Home Depot delivers online orders when and where you need them.