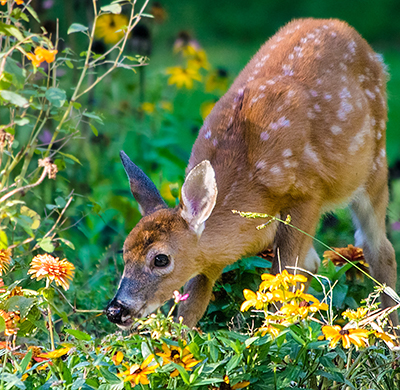 The garden is your labor of love, an investment in time and toil, and it's hard to watch it be nibbled and trampled by deer. Loss of habitat for deer and their predators has forced them into the edges of suburbia, where they dine on the delights of our lawns and gardens.
The tender new growth and high water content of spring bulbs, flowers and young trees is just what hungry deer favor. As with any gardening problem, there are many techniques and strategies to protect your plants.
Tips for a Deer-Proof Garden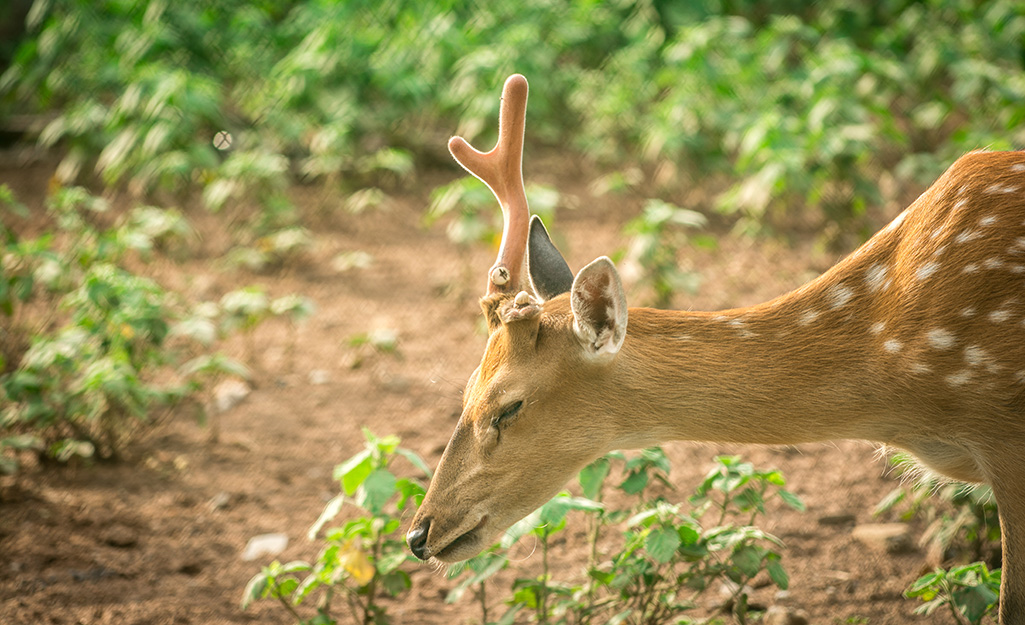 The first thing to know is that there is no such thing as a deer-proof plant. During stressful drought conditions, deer will eat plants that otherwise may be unappetizing. And, maddeningly, plants that may go untouched at your neighbor's down the road can be deer candy when planted at your house.
However, with planning and know-how, you can create a deer-resistant garden. Smart planning is the best defense against deer damage. When you plant a garden to discourage deer, be sure to plant deer favorites close to the house. Grow less appealing plant varieties, the ones deer will not touch unless they are ravenous, farther from your home.
Choose the Right Plants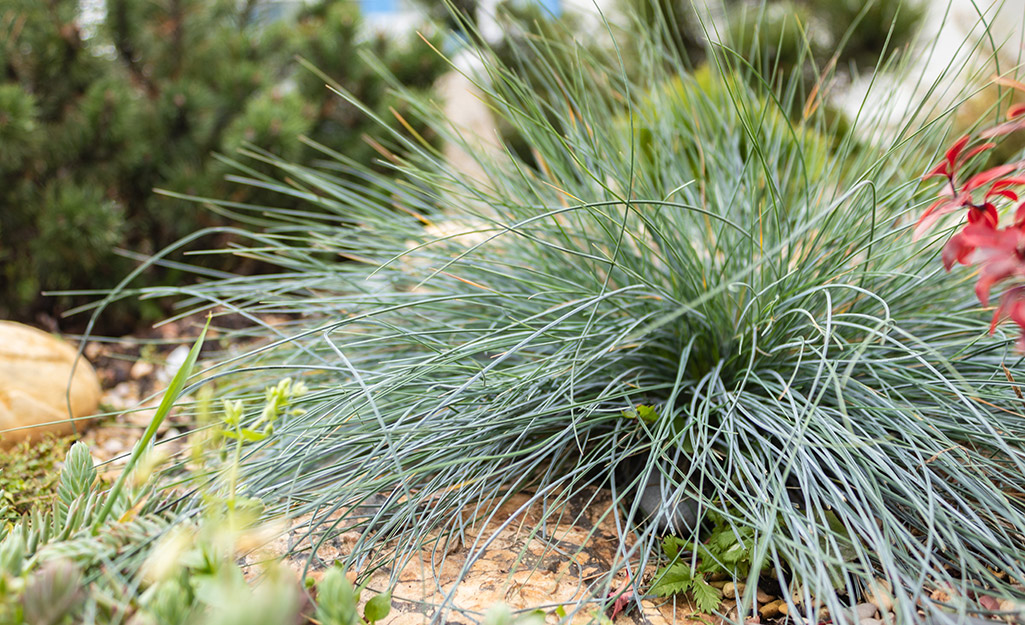 When choosing plantings that will repel deer, look for:
Thorns, prickly leaves and stems
Strong-smelling and pungent-tasting plants, such as herbs
Plants with hairy leaves or thick sap
Ornamental grasses and ferns
A deer-resistant garden doesn't have to be boring, according to gardening expert Helen Newling Lawson. Her deer-resistant designs have the added plus of attracting beneficial wildlife like butterflies, birds and insects that increase flowers and fruit through pollination. Want more of these garden helpers, without encouraging deer? Feed every life stage, from baby to adult, with these deer-resistant beauties.
For a deer-resistant design that will thrive in full sun – and can handle drier soils without lots of fuss or fertilizer – Lawson suggests you plant milkweed, zinnia, Little Bluestem grass (Scizachryrium scoparium), holly, parsley and St. Johns Wort. Milkweed is a monarch magnet while easy-care zinnias pump out color till frost. The meadow of Little Bluestem grass edged with edible parsley and bright yellow St. Johns Wort gives pollinators protection and food, all the while remaining unappealing to foraging deer.
Deer-Resistant Plants for the Northeast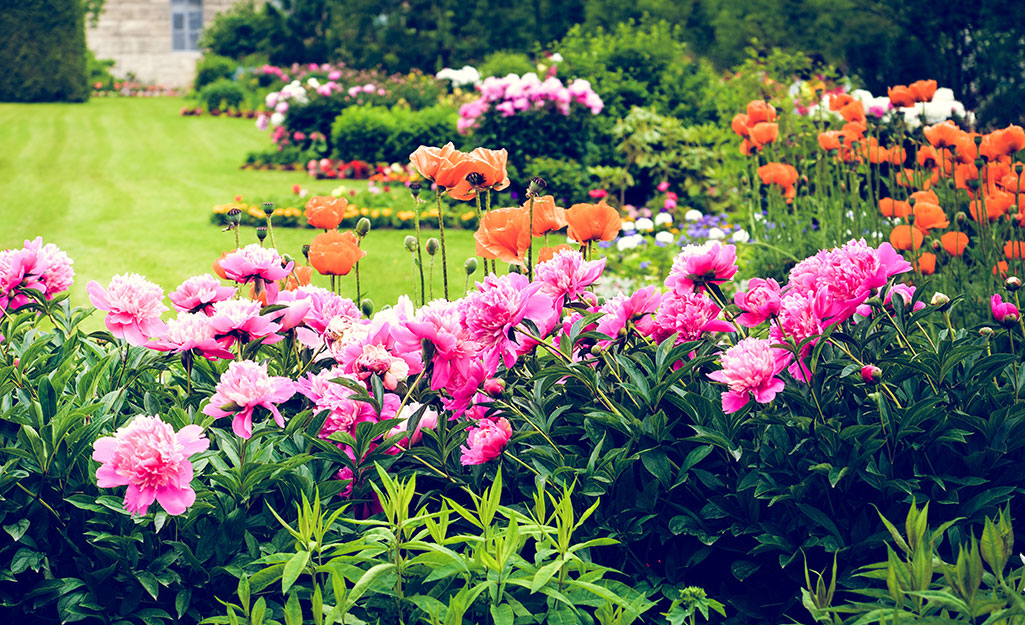 Peony (Paeonia, above)
Daffodil (Narcissus)
Elderberry (Sambucus)
Marigold (Tagetes)
Allium
Deer-Resistant Plants for the Midwest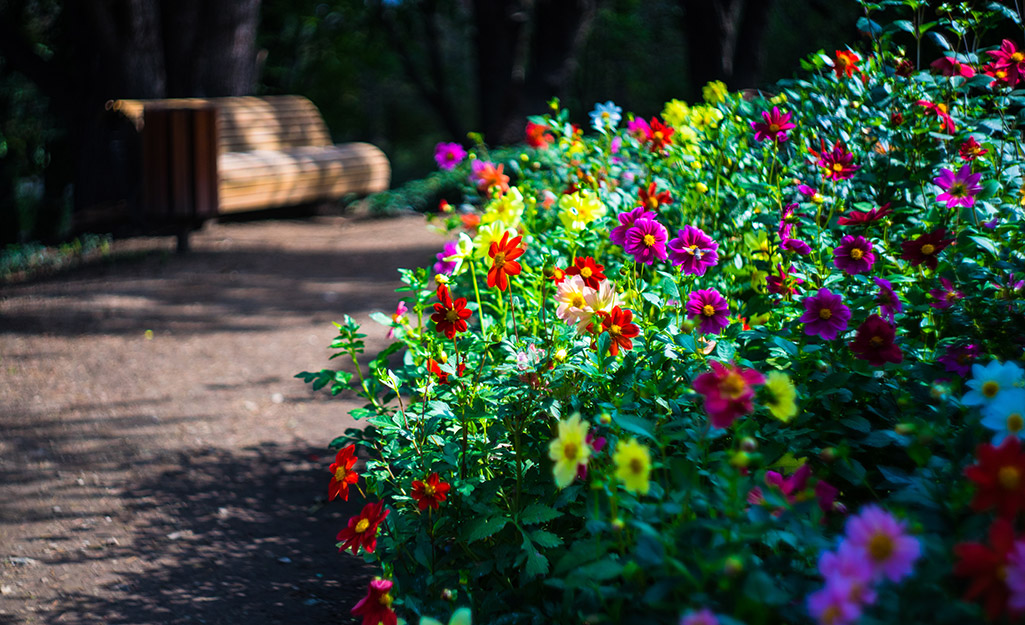 Little Bluestem (Schizachyrium scoparium) or switchgrass (Panicum virgatum)
Bush cinquefoil (Potentilla fruticosa)
Plains coreopsis (Coreopsis tinctoria, above)
Blanket flower (Gaillardia)
Goldenrod (Solidago)
Oregon Sunshine (Eriophyllum lanatum)
Deer-Resistant Plants for the Mid-Atlantic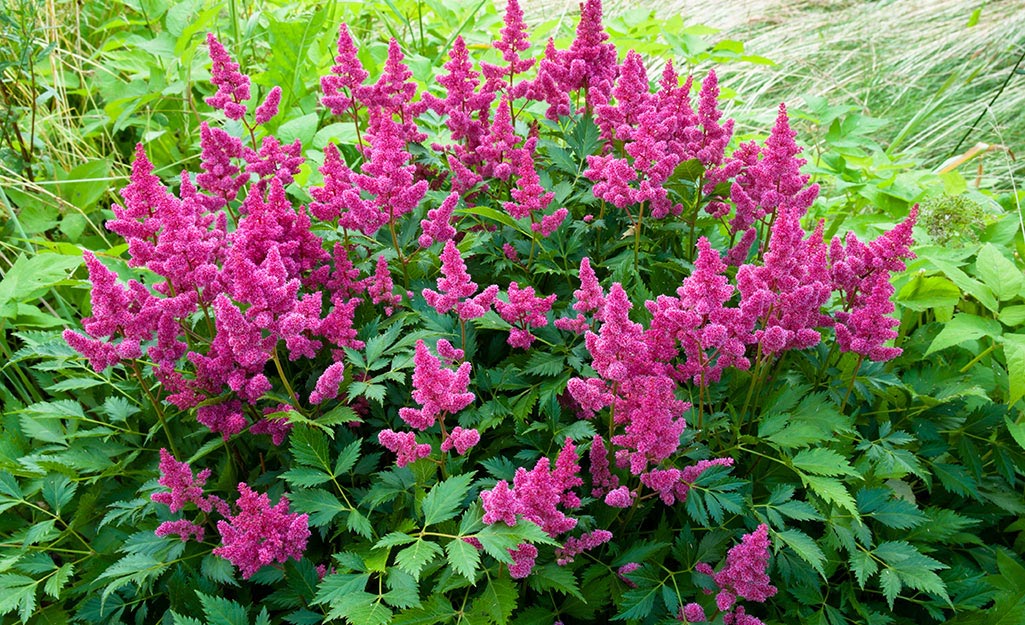 Fothergilla
Allegheny Serviceberry (Amelanchier laevis)
Astilbe (above)
Marginal wood fern (Dryopteris marginalis)
Zinnia
Pennsylvania sedge (Carex pennsylvanica)
Deer-Resistant Plants for the Southeast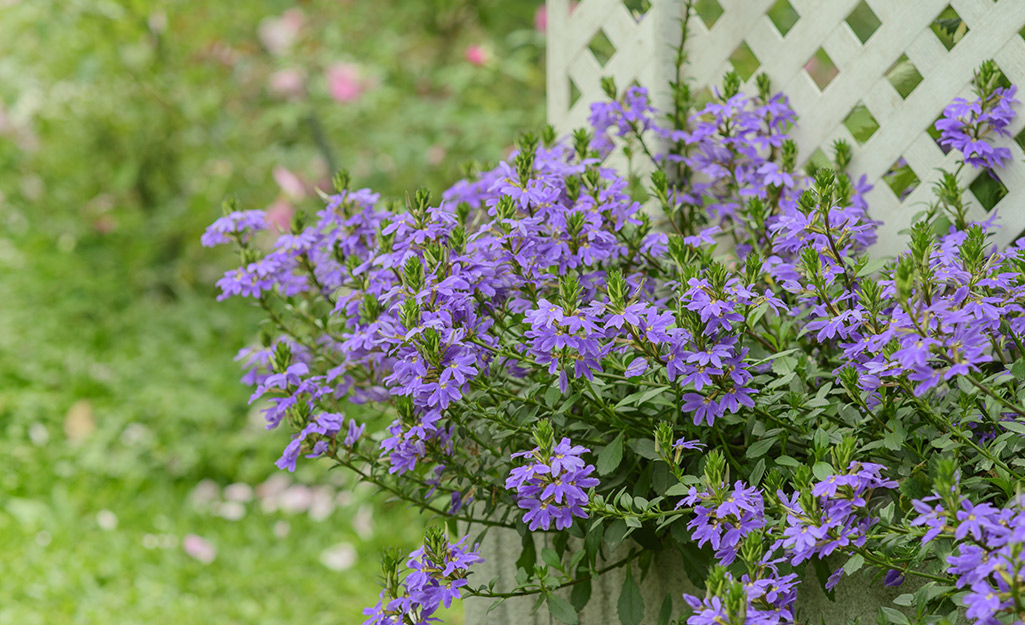 Japanese spirea (Spiraea japonica)
Fan flower (Scaevola, above)
American beautyberry (Callicarpa americana)
Dixie wood fern (Dryopteris x australis)
Pink turtlehead (Chelone lyonia)
Creeping raspberry (Rubus rolfei)
Deer-Resistant Plants for the Deep South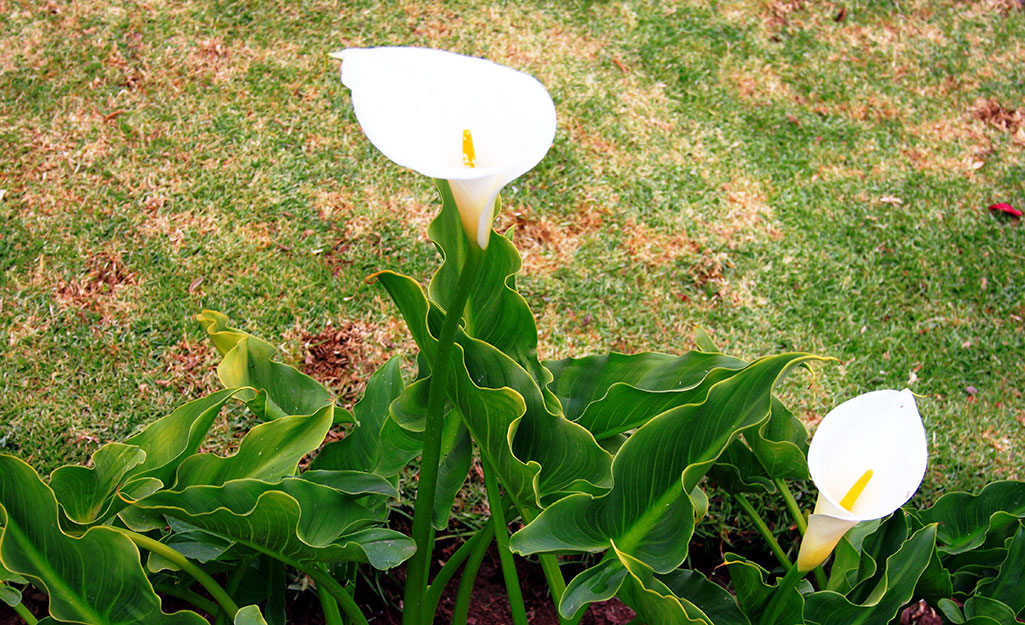 Florida anise (Illicium floridanum)
Amaryllis (Hippeastrum)
Southern wax myrtle (Morella cerifera)
Angelonia angustifolia
Calla lily (Zantedeschia, above)
Deer-Resistant Plants for the Southwest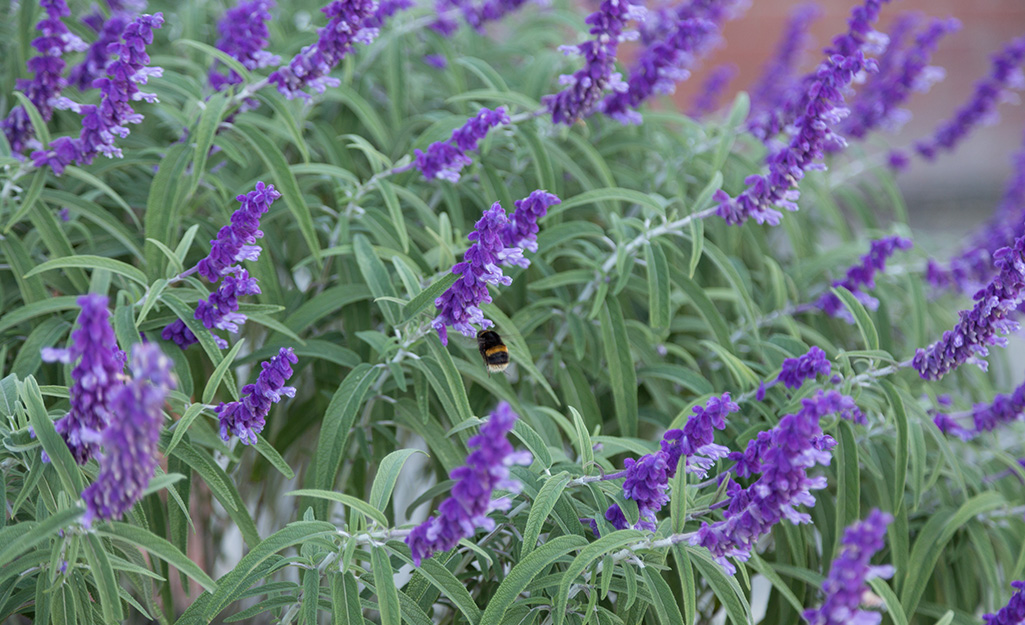 Perennial salvias such as Mexican bush sage (Salvia leucantha, above)
Texas yucca (Hesperaloe parviflora)
Rocky Mountain bee plant (Cleome serrulata)
Dusty miller (Senecio cineraria)
Agave
Naked lady (Amaryllis belladonna)
Deer-Resistant Plants for the Pacific Northwest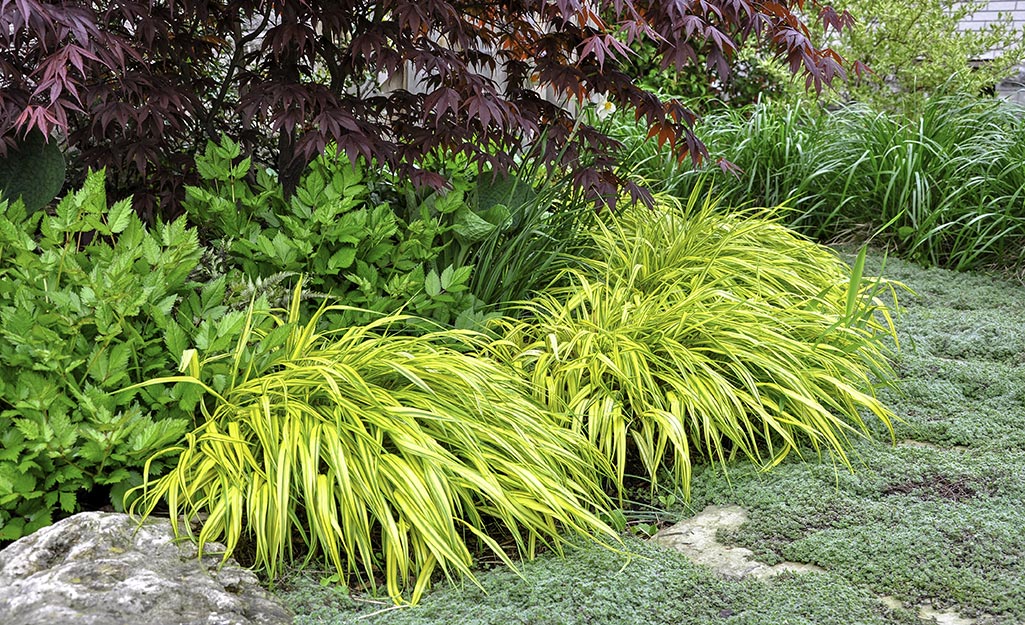 Japanese spikenard (Aralia cordata)
Evergreen huckleberry (Vaccinum ovatum)
Japanese forest grass (Hakonechloa macra 'Aureola', above)
Giant chain fern (Woodwardia fimbriata)
Siberian bugloss (Brunnera macrophylla)
Learn About Deer Repellents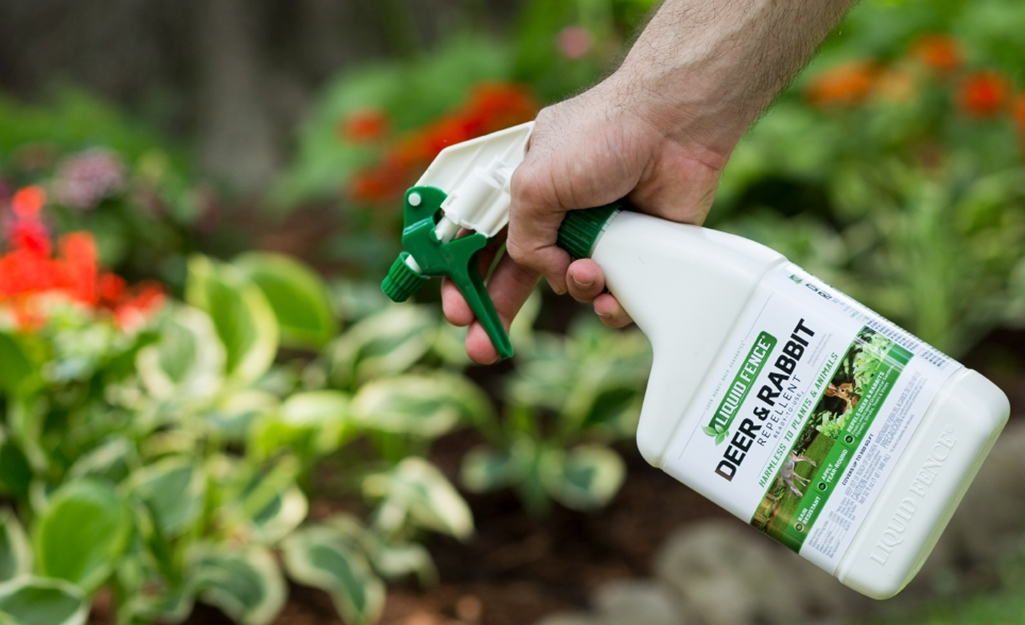 When it's impractical to move plantings, tactics such as repellents can be used. Some folks swear by placing bars of soap or bags of human hair throughout the landscape. If you try these, be sure to replace the bags at least monthly.
Types of Repellents:
Contact repellents are applied directly to plants and give them an unpleasant taste.
Most area repellents use powerful smells to repel wildlife.
Electronic pest repellents emit ultrasonic waves that deter animals.
When applying repellents, be sure it's a dry day when temperatures are above freezing. Hang or apply repellents at the bud or near ground level of the plants you wish to protect.
If deer and other wildlife are a nuisance, an enclosed garden is a practical DIY solution. Raised beds surrounded by 6-foot walls ensure that the critters won't come close to your prize plants.
And remember that man's best friend, a dog, will deter deer and other pests.
Read more about Helen Newling Lawson's garden designs at deerresistantdesigns.com.
Detract near entry points with scents like garlic, rosemary and lavender, or textures like lamb's ear, thorny roses, barberry or holly.
Hide what's inside. Plant tall, thick hedges or add a fence at least 8' tall. Rabbit fences should be 30" tall, made from 3/4" wire mesh and buried 8"-12".
Add an element of surprise, such as a garden ornament or a scarecrow, and move it frequently.
The Home Depot is your DIY headquarters. Looking for a product to complete your project? We have options to deliver online orders when and where you need them.
Explore More on homedepot.com