Ideas & Inspiration
How to Stay Cool in the Summer
Enjoy the summer sun more with these helpful tips for cooling down your outside spaces. From refreshing water fountains to smart ways to cool down your landscape, these handy tips wil help you beat the heat all season long. Stop by your local Garden Center for more ideas and inspiration.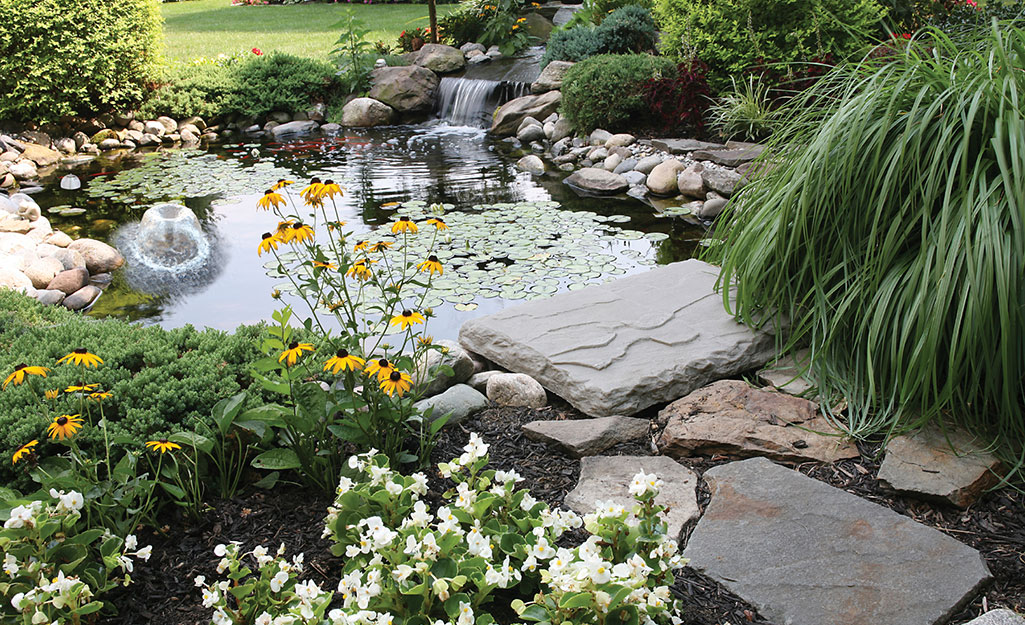 The trickling and splashing of water are naturally cooling. If you don't have a pool, you can make up your own water feature such as a corner pond, cascading garden waterfall or even a tabletop fountain.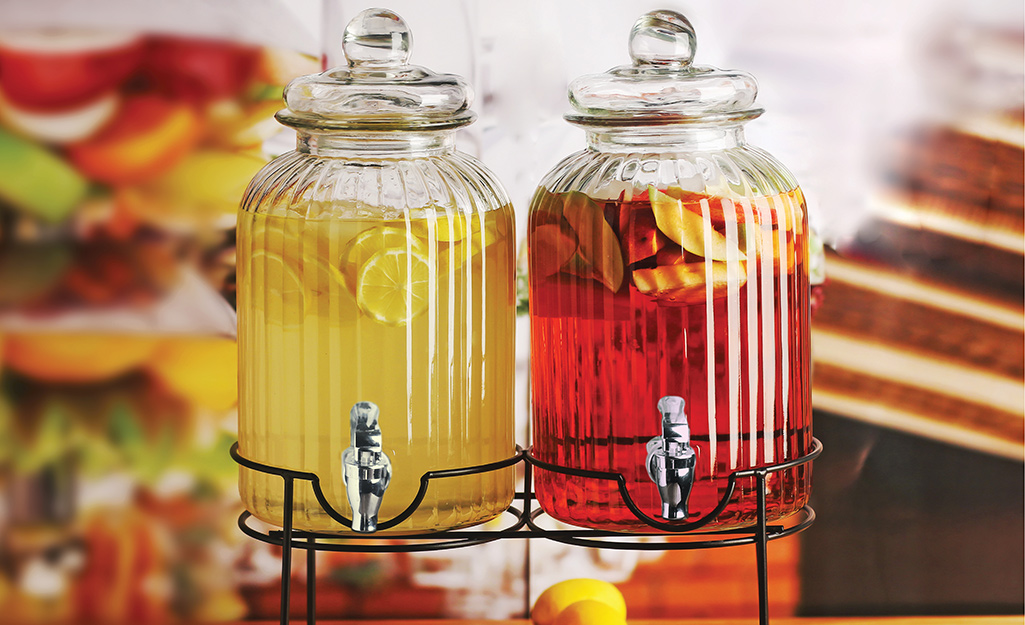 Chilled and ready, drinks on the deck or patio are a sure-fire way to quench your thrist and refresh your spirit. Fill drink dispensers with ice-cold flavored waters during the day and frozen mocktails at night.
Tip: Puree chunks of seeded watermelon with lime juice, sugar and water for a refreshing taste of summer.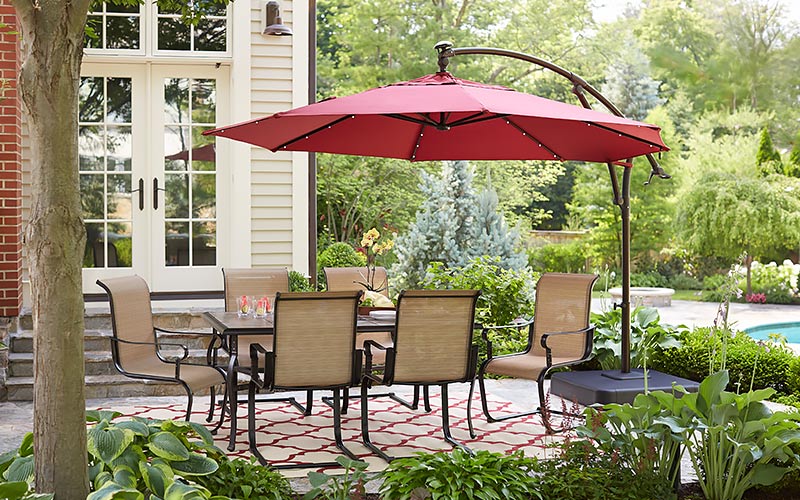 By the pool or on the porch, an umbrella provides welcome shade from the hot sun. Choose an umbrella that fits your space, such as this Hampton Bay offset umbrella. It casts a long shadow and allows whatever breeze there is to find you.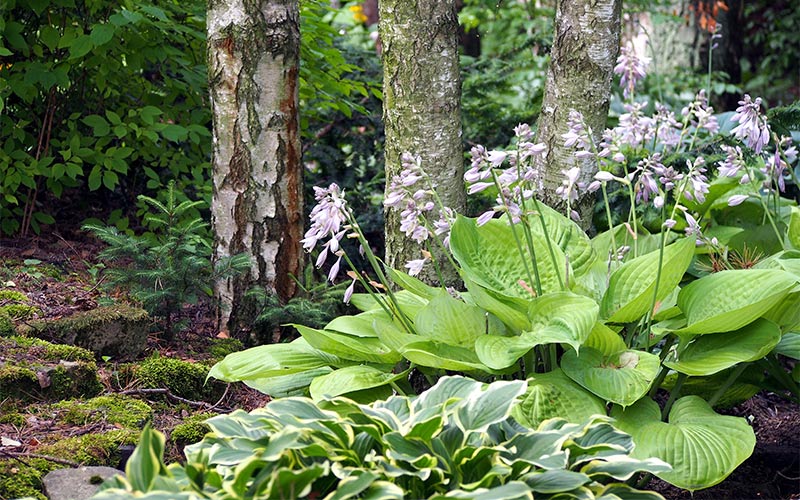 The soothing blues and greens of hostas and other like-minded plants will bring your inner temperature down. In fact, seeing almost any shade plant such as foxglove and dead nettle will remind you of the coolness of a forest floor.
Tip: If you have the spot for it, make plans to install your own shade garden with hostas when the temps start to drop in fall.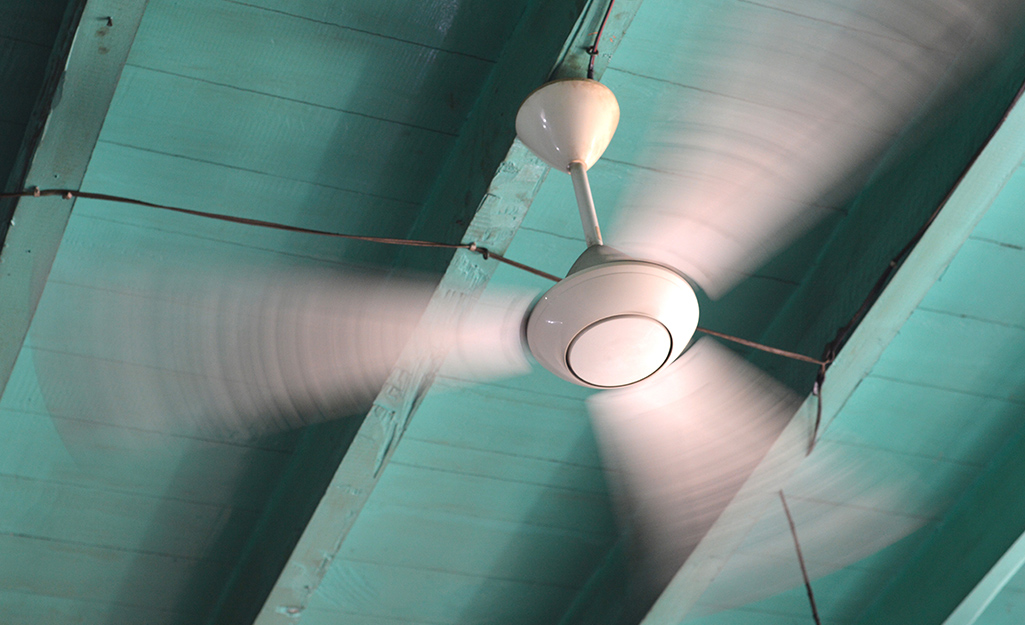 Rather than getting all hot and bothered, stay cooler and drier with an outdoor fan. The fan's warm breezes will relax you and help evaporate any sweat.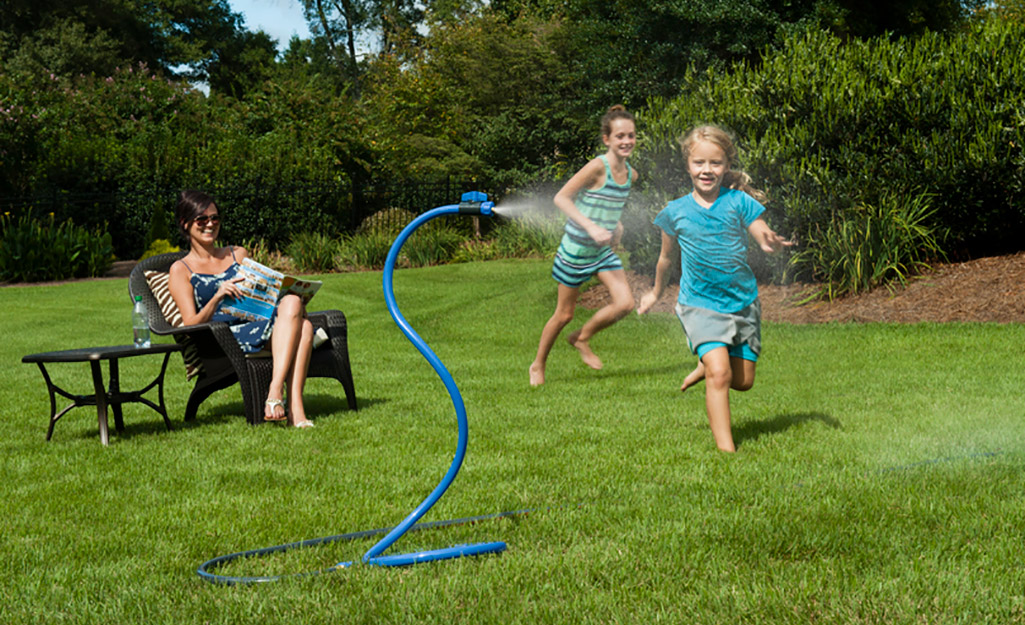 Playing with water squirters and turning on sprinklers around your yard will help cool down the area and make it more comfortable. Combined with a personal mister, it's a great way to find relief even during the hottest days.