Choosing a kitchen countertop surface is a major decision in terms of cost, aesthetics and the practical function of your kitchen. Before you purchase a countertop, it's important to take into consideration the type of material, durability and color of the countertop. Follow this guide to get kitchen countertop ideas for your home.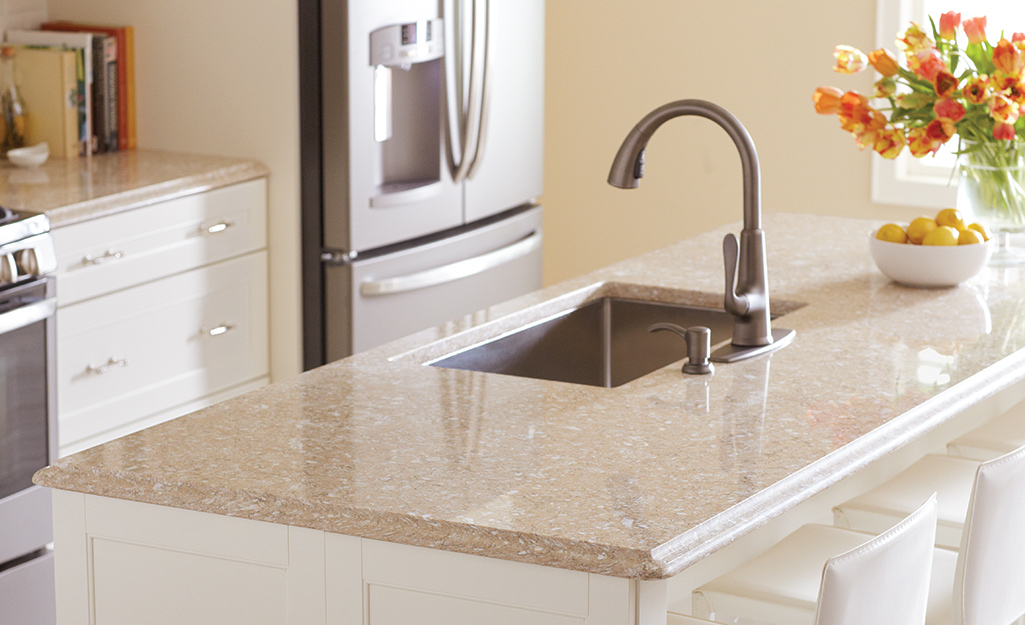 Quartz countertops are an engineered stone product made from crushed quartz and resin. Quartz is comprised of about 90 percent waste by-products from quarrying or the natural stone manufacturing processes. Thanks to this manufacturing process, quartz countertops are more durable and less prone to chipping than a natural slab stone like granite. Quartz comes in many different patterns and colors. White quartz countertop works great for a modern kitchen and for creating an open and airy look.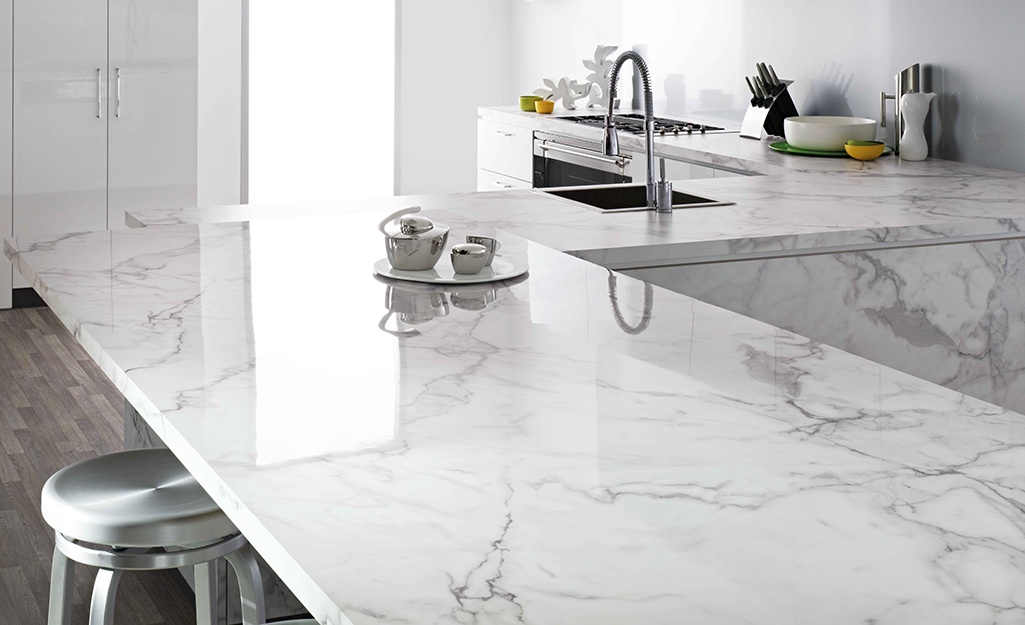 Marble countertop is a kitchen favorite of bakers and chefs. Its unique appearance and veined patterns make it one of the most attractive natural stones. It is porous and must be properly sealed and periodically resealed if used in the kitchen. Acid will etch marble, so you must be careful with common kitchen acids like lemon juice or wine. White marble is a popular color choice and offers a luxurious, modern look.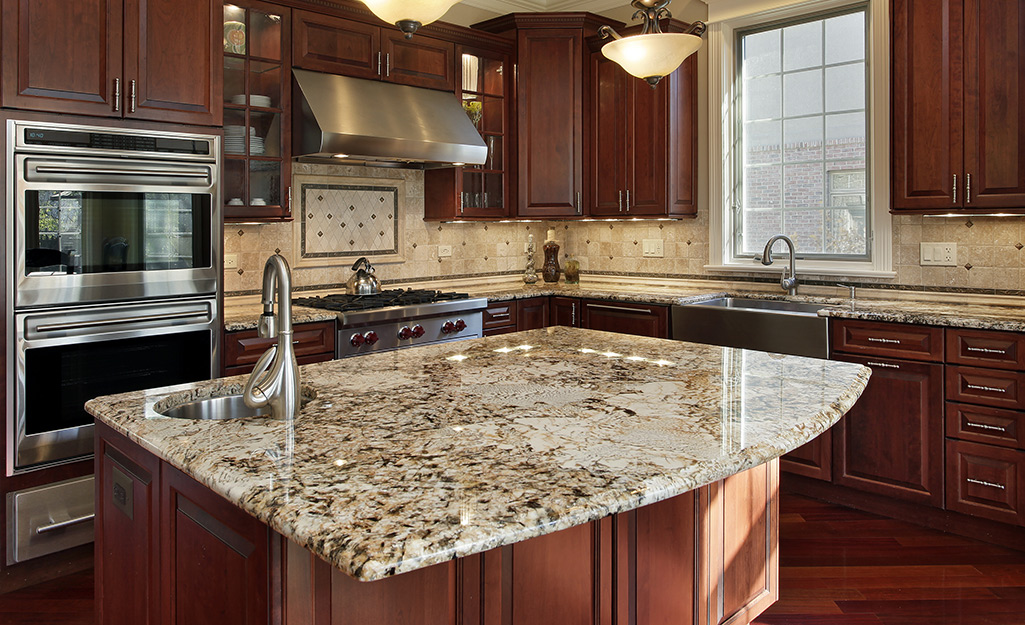 Granite countertop is the most popular natural stone countertop choice for homeowners. The beauty of granite is that no two pieces are alike. Granite is very strong and durable and can add lasting value to your home, although it is one of the more expensive countertop options.
Granite comes in a variety of colors, including black granite and brown granite. Light granite colors are the most popular and usually have black or taupe veins, which allow them to suit a variety of different kitchen styles and color palettes.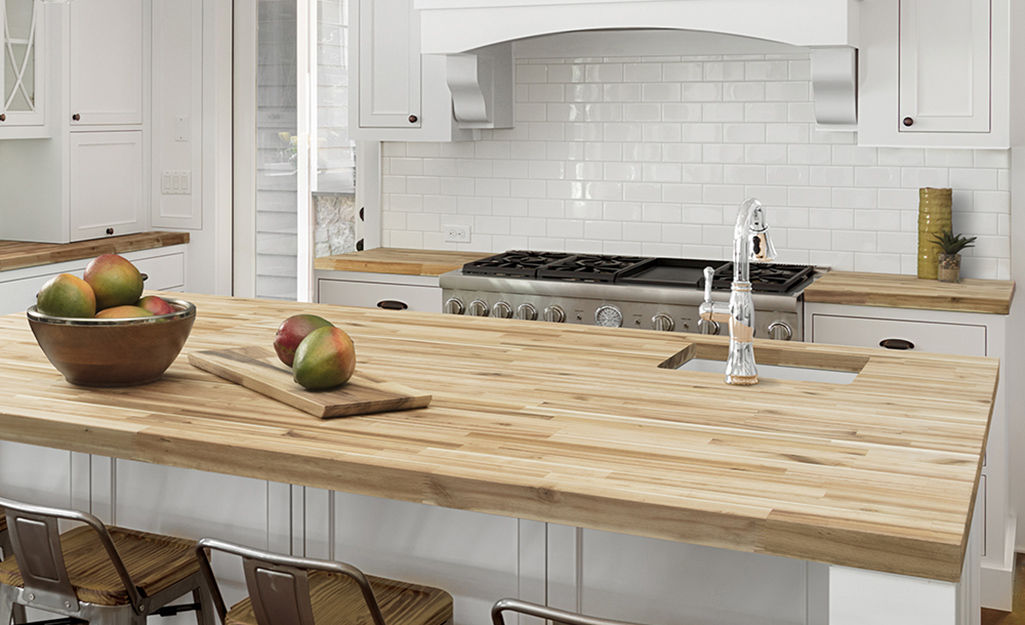 If you want to transform your kitchen into a modern Farmhouse, butcher block countertops are the way to go. Made up of assembled wooden boards, a butcher block is warm and inviting. It's also the only type of countertop that can be used as a cutting surface.
Butcher block countertops will dry out if not properly maintained. You will need to apply a food-safe oil to the countertops every few weeks. A well-cared-for butcher block countertop will last for years and never go out of style.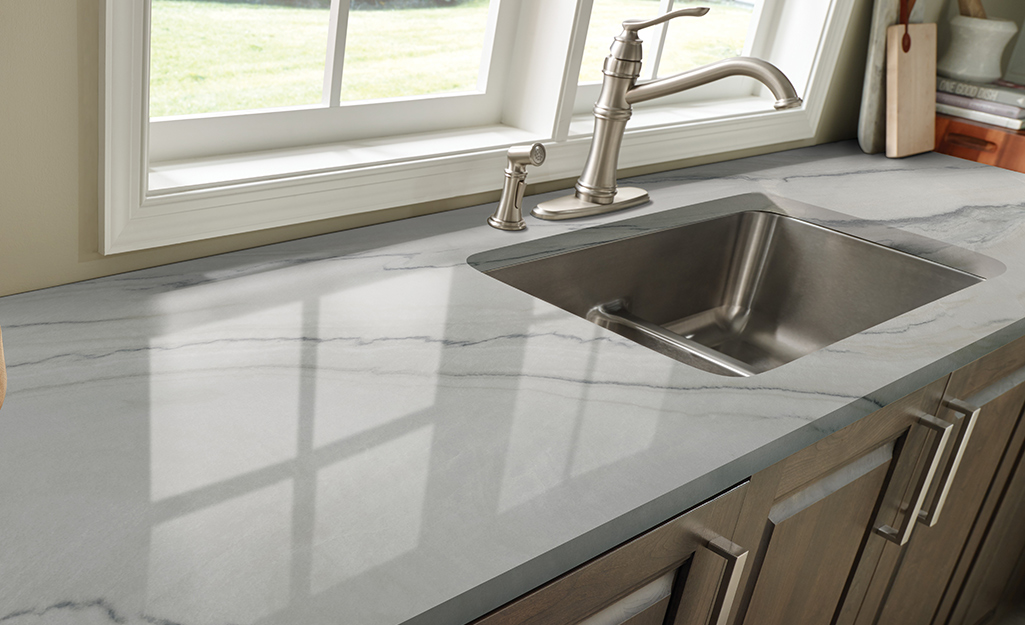 Often confused with quartz or marble, quartzite is a solid slab natural stone that's made of metamorphosed sandstone. Quartzite countertops are nearly indestructible and can withstand kitchen acids such as lemon juice or vinegar. Most quartzites are white or light-colored due to their quartz content, but vivid colors of quartzite are also available. Like other natural stone countertops, quartzite does need to be sealed for stain resistance. Gray quartzite can work as a neutral in most kitchens and pairs well with practically any type of decor.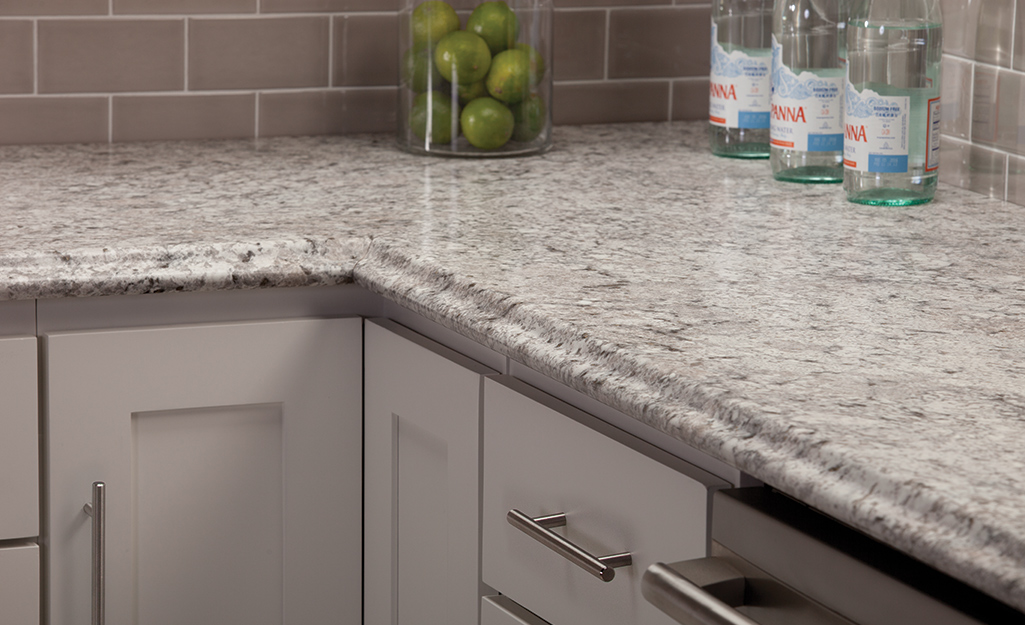 Laminate is the most affordable of all kitchen countertops. It's formed from a thin layer of plastic laminate material bonded to a core of particleboard or MDF (medium-density fiberboard). Laminate countertops are lightweight, easy to install and offer a moderate level of stain and scratch resistance.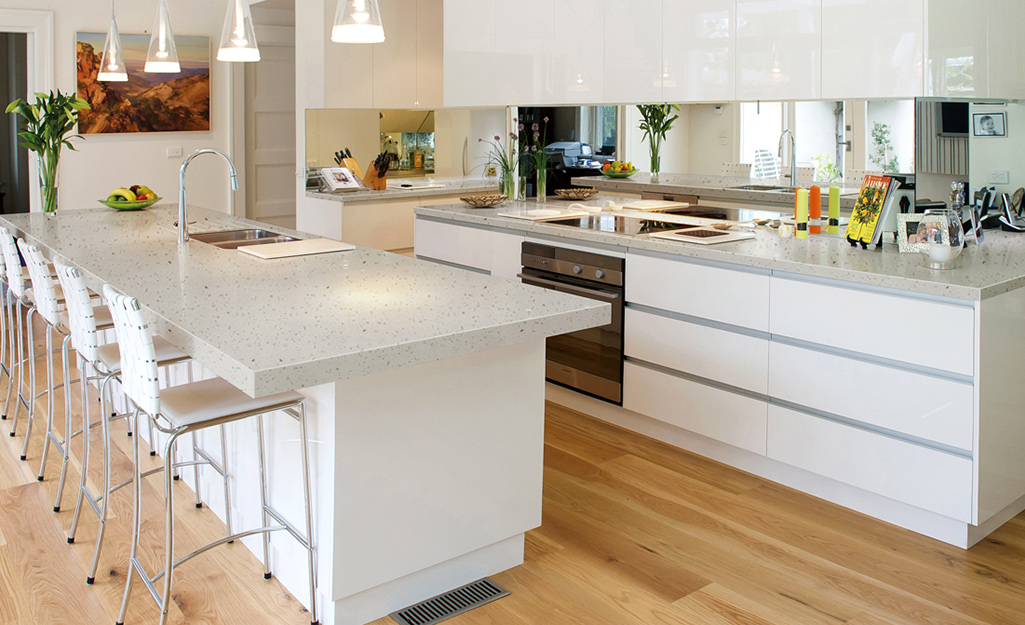 Solid surface countertops are manufactured from acrylic. Solid surface can be sanded and polished to make the seams nearly invisible. Certain solid surface colors mimic the look of quartz and natural stones like granite and marble.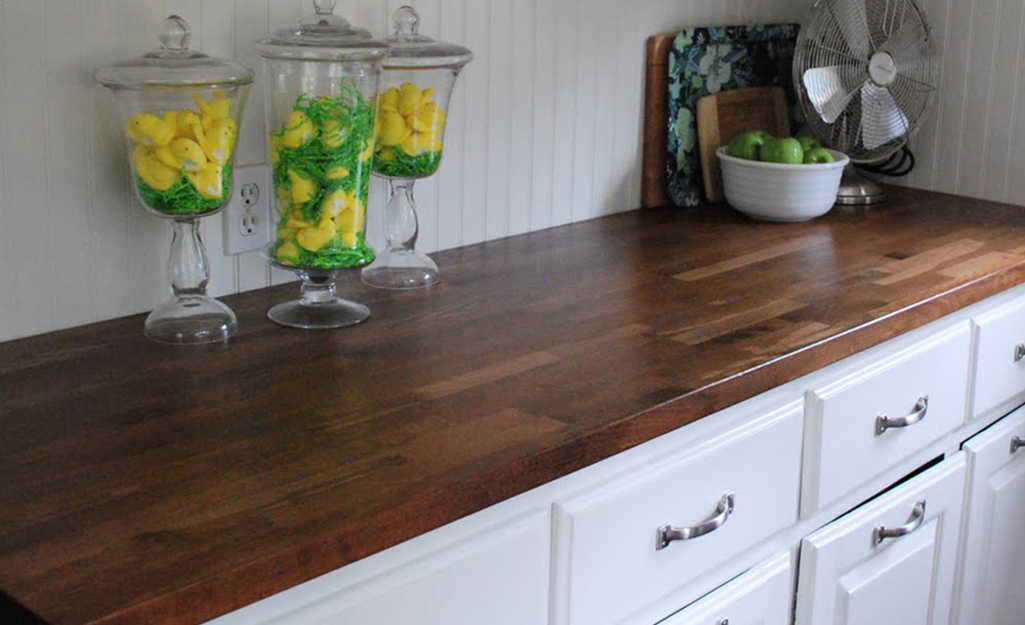 In keeping with the farmhouse trend, new or reclaimed wood is a popular choice for unconventional countertops. Wood countertops are green and eco-friendly, highly unique and impart a classic look in your kitchen. However, wood countertops require proper sealing and plenty of maintenance to keep them food safe and looking great.
A new countertop in your kitchen will instantly brighten the room and add value to your home. Narrow down these kitchen countertop ideas to find the right choice for your kitchen. The Home Depot offers a variety of kitchen countertops and countertop installation services.